Torie Flournoy England & Morrison England Written by By Bill Romanelli
Photography by Rachelle Photography

THE COUPLE: Torie & Morrison's

Wedding Date:
May 3, 2008
They had been friends for a long time, bonding over a 7 a.m. Rotary meetings, but when Torie's ninety-year-old grandfather wondered why Torie and Morrison hadn't gotten together, it was as if their courtship had been cleared for takeoff. They have been a couple ever since.
When they first got engaged, they lived downtown in an apartment with a balcony that overlooked the Capitol, where the garden and park were always special places for them.
"The Capitol has always represented a lot of who we are as a couple and the work that we do," Torie says. "It's a very classy and timeless place—we've always enjoyed quiet walks there. It just made perfect sense for it to be the site of our wedding."
They married on the Capitol's north steps, utilizing the best-of-the-best ideas which Morrison had compiled in a binder over the years. As a federal judge, he's married countless couples and his binder could serve as an "idea guide" for almost anyone.
One idea that they used, in addition to having traditional vows, was writing special vows to each other. Neither knew what the other was going to say until that moment in the ceremony. It gave both of them a chance to enjoy a special, genuine moment in the midst of the structured, planned and rehearsed elements that go into a wedding.
From the ceremony, it was just a few blocks to the reception at the Sutter Club, where instead of receiving gifts, the bride and groom made the event a gift for their guests.
The celebration was a black tie affair, the idea being that instead of spending money on gifts, guests should buy something for themselves and enjoy a fun, classy night out on the town. Their family and friends just loved it.
"People were so excited about dressing up, getting a new cocktail dress, new shoes, the whole thing," Torie says. "We encouraged people to show personality in what they wore too. It was more like a red carpet event than a wedding reception."
Although they are traditional people, Torie and Morrison broke from some traditions in planning their big day. Case in point, they went with a dessert bar instead of a big cake; bridesmaids chose their own black cocktail dress.
In all, they had a wedding that was as much of a symbolic start to their lives as it was a reflection of who they are as people; what you see is what you get.
"What people see in us is truly what we are every day with each other," Torie says. "That's something I always wanted after watching the example of my parents. I'm so lucky to have found that with my best friend."
Torie & Morrison's Wedding Resources
Tips
Torie says, "Do what you want! Don't worry about 'tradition' or what others think. When it is over you do not want to say, 'Gosh, I wish I would have…' We actually said the opposite and truly felt the day reflected who we are as individuals and as a couple."
Changed
Torie says, "Nothing at all! The day was perfect. The event was classy and timeless. Our purpose was to provide a time for us to show our love to friends and family while having a party to celebrate life, love and happiness. It was a time to mingle, meet new people, laugh, dance and truly enjoy each special person in attendance."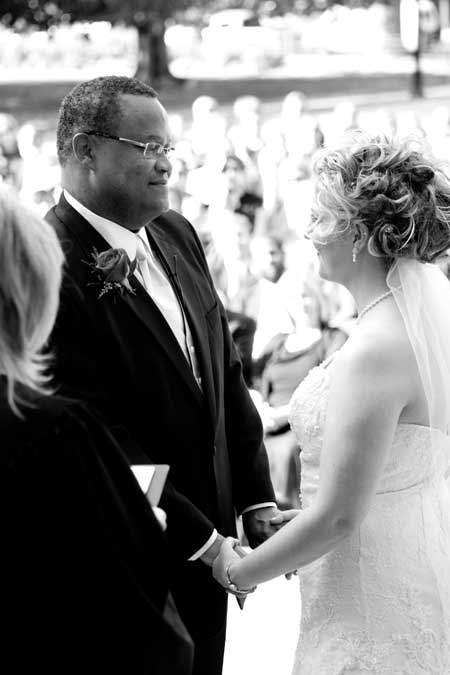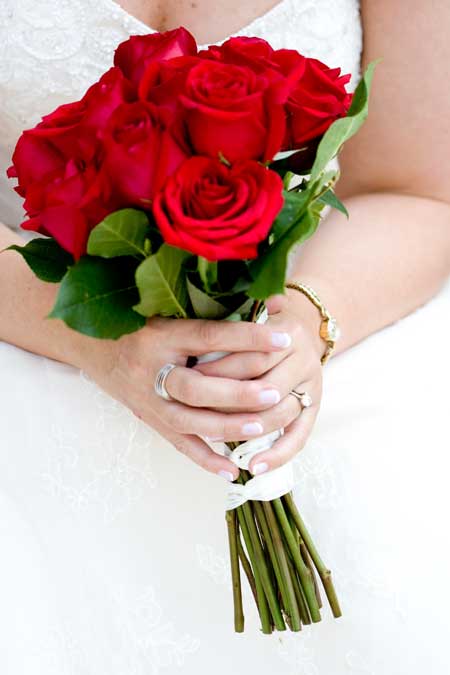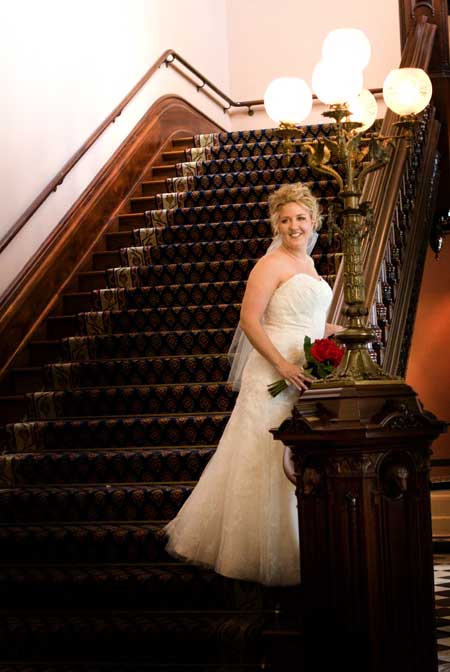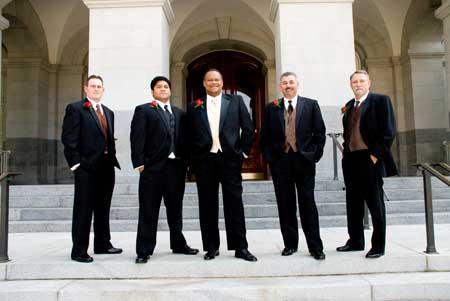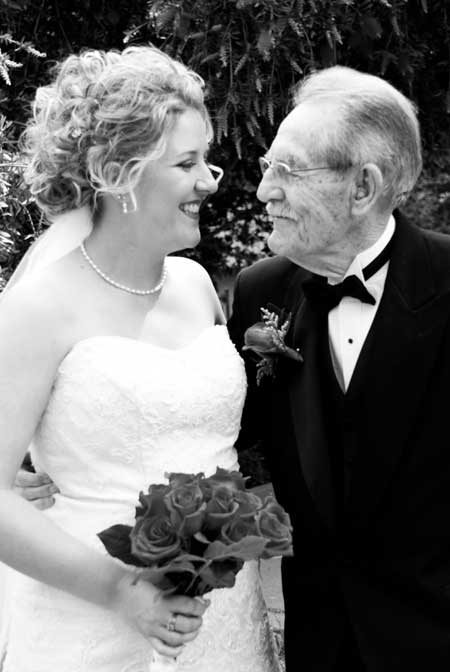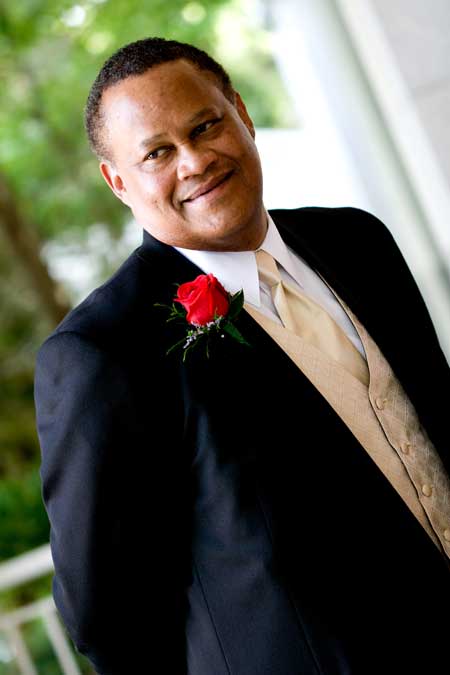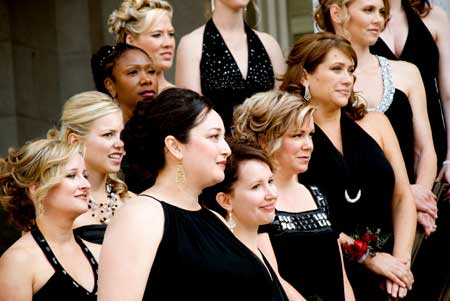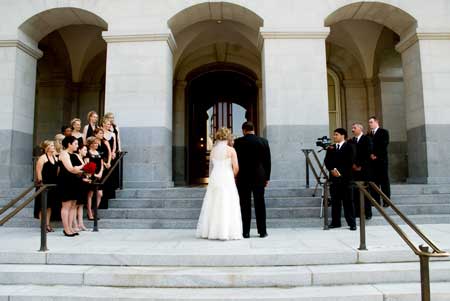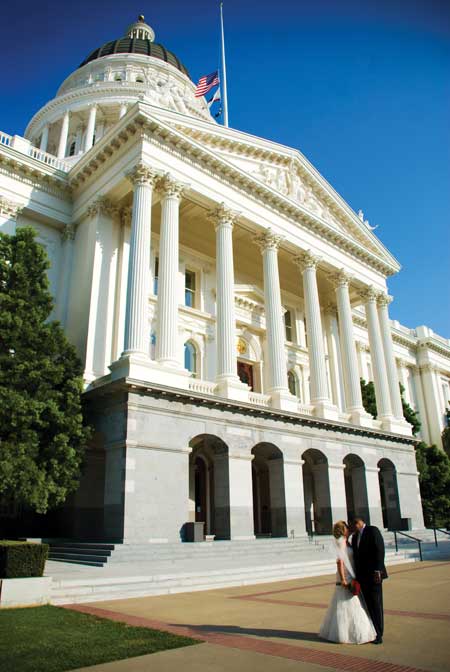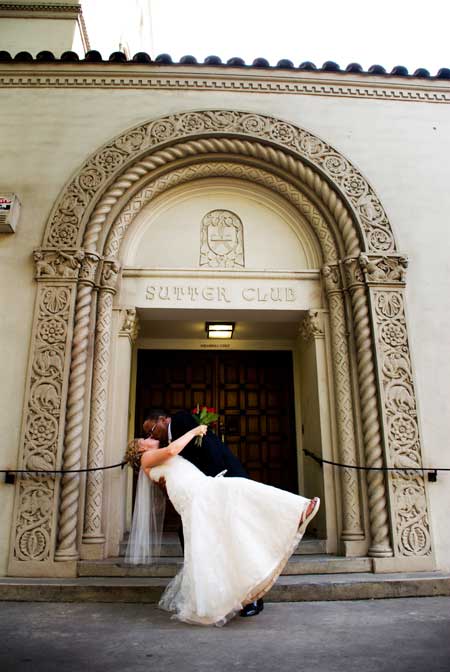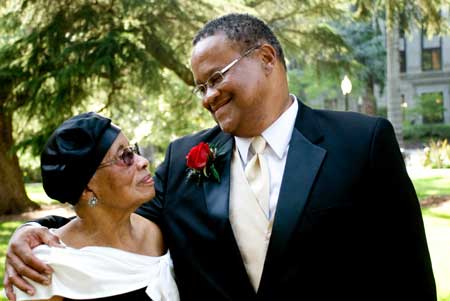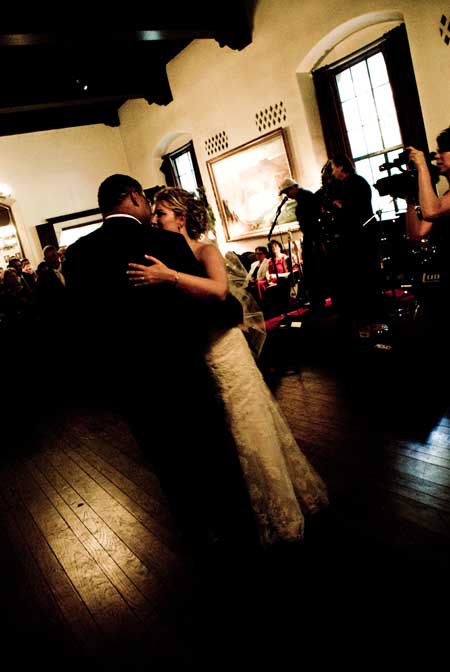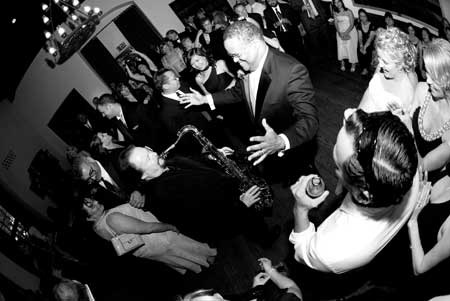 Ceremony California State Capitol North Steps
Officiant The Honorable Connie Calahan
Reception The Sutter Club
Videographer J. Concepts Productions
Invitations American Greetings
Groomsmen Men's Wearhouse
Hair and Makeup Brent Steele
Rings Steve Schmier's Jewelry
Live Band Betty and the Boomers with Jerry Martini