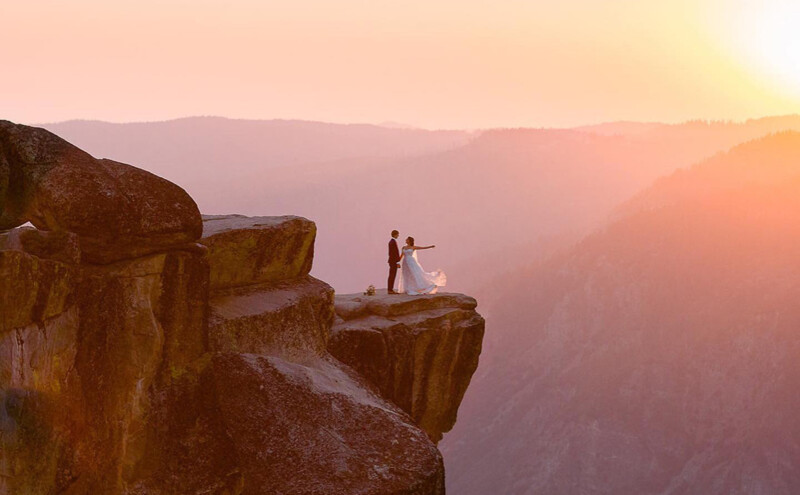 I want you to walk away from your wedding day feeling totally content and fulfilled.
I've been photographing weddings for a long time, and those experiences have shaped my priorities.  I do love beautiful bouquets, light and airy scenes, and publication worthy events, but these things are less important to me than real moments.  I want those pretty wedding details to be the frosting on the main event: you becoming a married couple. My photography style is a mix of both gentle direction in posed photographs combined with beautifully imperfect candid moments. 
I've grown up in California, in the Sierra Nevada mountains, and my favorite thing to do is drive around in my old van, with my dog, Lunchbox, and find new places to explore and photograph.  I hate having my own photo taken. I'm inspired by old things, movement, wide open spaces with lingering light, but mostly just  the interaction between two people (and their pets).
It is so important that your wedding photography is authentic to you as a couple.
I want you to have the space to be yourselves, and the time to savor each part of the day.
While I do enjoy directing my couples when it's time for some portraits, I want to be involved as little or as much as you'd have me. I want to work with you closely months before the day to make a timeline that fits your personality and also gives you confidence in the photos you'll receive once the day is over.
I want to make sure that we don't rush to the next part of the day without really enjoying the part that comes before it. I don't want your wedding day to become a to-do list of things you check off.
I want you to receive beautiful images that are genuine.