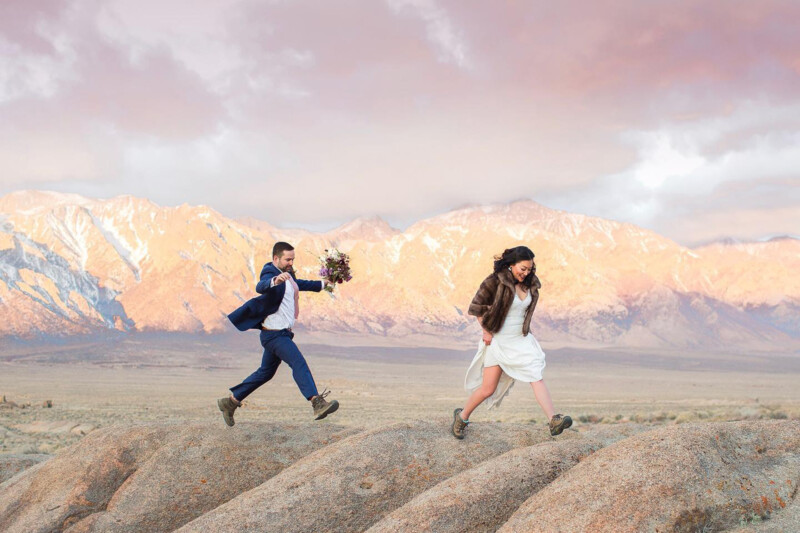 Hi, I'm Joleen! I'm an elopement photographer based out of the Sierra Nevada Mountains in California. I live near the border of Yosemite National Park. I've been photographing weddings for more than ten years. When a friend asked me to photograph her Icelandic elopement I had no idea the impact it would have on my wedding photographer's perspective.
Over the course of 10 days we drove around the country. My couple experienced so many slow, quiet mornings. They cabin hopped across story book landscapes. There was so much joyful anticipation that lasted days as they visited waterfalls, and hot springs, and caves. When they officially got married a few days in, their excitement was not diminished in the least. And the best part was, the adventure wasn't even over yet.
This experience put into words what my photographer's heart had been missing for my big wedding couples:
Time and space to react without an audience, while being in a beautiful location intentionally chosen for themselves.
After returning home I found myself seeking out moments of privacy for my traditional wedding day couples. I realized that a wedding day didn't have to be fully "traditional" and that my desire was to support and guide those brave enough to depart from tradition and dream up the way they wanted to mark the date.
I grew up in a tiny mountain town on the border of Yosemite National park. I've spent my whole life exploring every lake, meadow, swimming hole, vista, hot spring and mountain peak I can get to.
The Sierra Nevada region, including Yosemite National Park, The Sonora & Tioga Pass, Mammoth & June Lakes and Lake Tahoe are my most familiar stomping grounds and my favorite places. Nothing makes me happier than setting off on a new forest service road and finding another place to share with my couples.