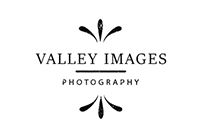 Well hello there! Thank you so much for dropping in. I absolutely love what I do, and I hope you will as well. Call me a hopeless romantic, but seeing two people on what will be one of the biggest days of their lives, celebrating with friends and family, always give me goosebumps.
Weddings have become my most favorite events to photograph. I adore each of my clients and strive to make sure I capture their day exactly as they remember it.
From getting to know you through a free engagement session offered with each wedding package all the way through the grand exit on your big day, it's always an honor to be a part of it!
For more information on pricing and options, please visit my website.
0 out of 5 stars (based on 0 reviews)
Excellent0%
Very good0%
Average0%
Poor0%
Terrible0%
There are no reviews yet. Be the first one to write one.
Top