Nice To Meet You!
Our Vow To You...
Your wedding day: one of the most special days of your life.
Planning it can be fun, exciting and stressful.
Real Weddings Magazine wants to help make this special time the least stressful and most enjoyable that it can be. We are committed to presenting you with a publication and online resource that is fresh and original—covering it all using local resources: fashions, jewelry, etiquette, the legal stuff, honeymoons, gifts, beauty and of course, real weddings. We hope to entertain, inspire and captivate your imagination —and ultimately help you to create a day, and a lifetime, worthy of celebration and remembrance.
Tell us what you think—we want the good, the bad and the ugly (okay, maybe not so much of the ugly).
Call me at 916-988-9888 x102 or email me directly.
—Wendy Sipple, Editor
Get Our Badges!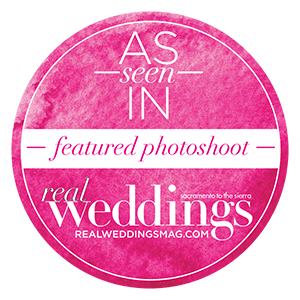 <a href="https://realweddingsmag.com">
<img style="width:100%; height:auto; max-width: 300px;" src="https://realweddingsmag.com/wp-content/uploads/2021/01/Real-Weddings-Magazine-Sacramento-Tahoe-Weddings-FEATURED-PHOTOSHOOT-BADGE-300-x-300.png" alt="As Seen In Real Weddings"></a>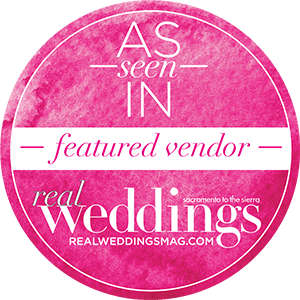 <a href="https://realweddingsmag.com">
<img style="width:100%; height:auto; max-width: 300px;" src="https://realweddingsmag.com/wp-content/uploads/2021/01/Real-Weddings-Magazine-Sacramento-Tahoe-Weddings-FEATURED-VENDOR-BADGE-300-x-300.png" alt="As Seen In Real Weddings"></a>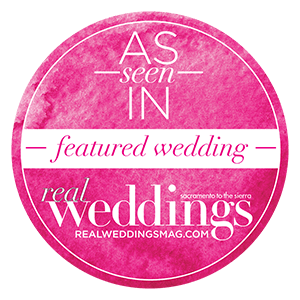 <a href="https://realweddingsmag.com">
<img style="width:100%; height:auto; max-width: 300px;" src="https://realweddingsmag.com/wp-content/uploads/2021/01/Real-Weddings-Magazine-Sacramento-Tahoe-Weddings-FEATURED-WEDDING-BADGE-300-x-300.png" alt="As Seen In Real Weddings"></a>
Top