We're so happy you're here
Ready to plan? We're here to help! With inspiration, expert advice, the best local wedding vendors and more, we've relaunched our website to be even more user friendly and help you plan your perfect day (how ever YOU define your perfect day)! From elopements, micro-weddings, intimate gatherings, receptions and everything in between, Real Weddings has you covered. Explore, click, plan.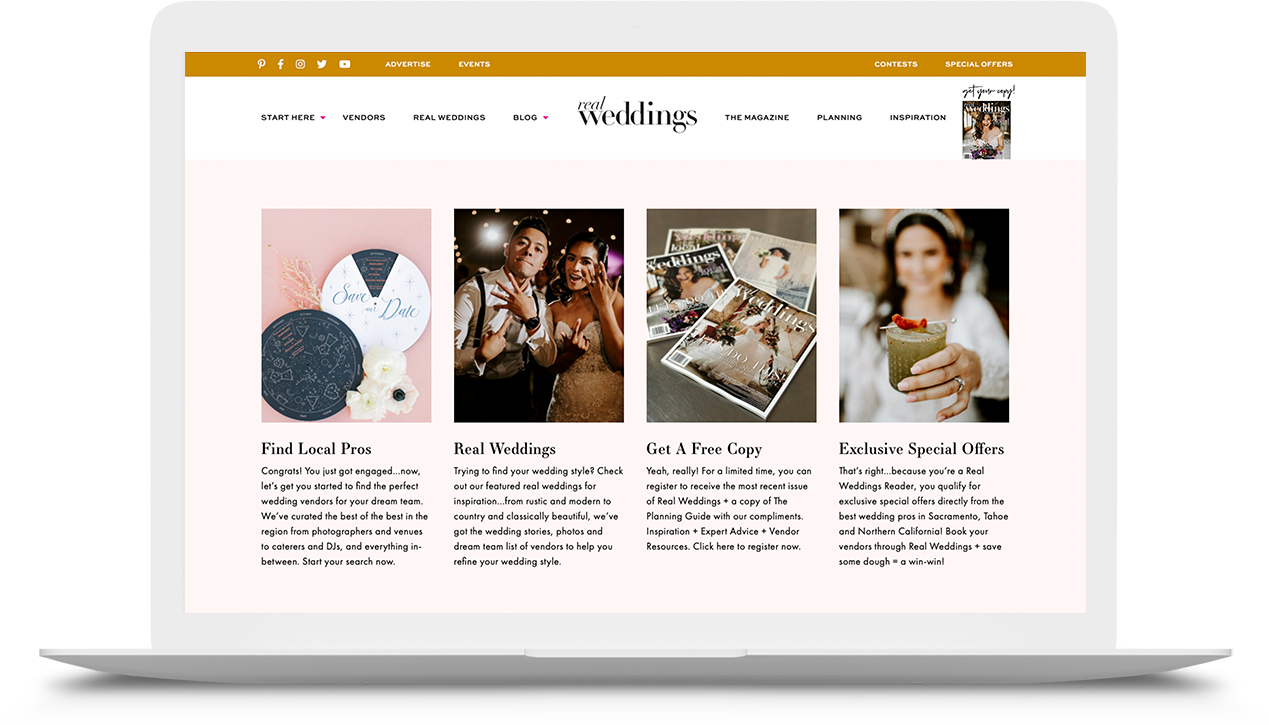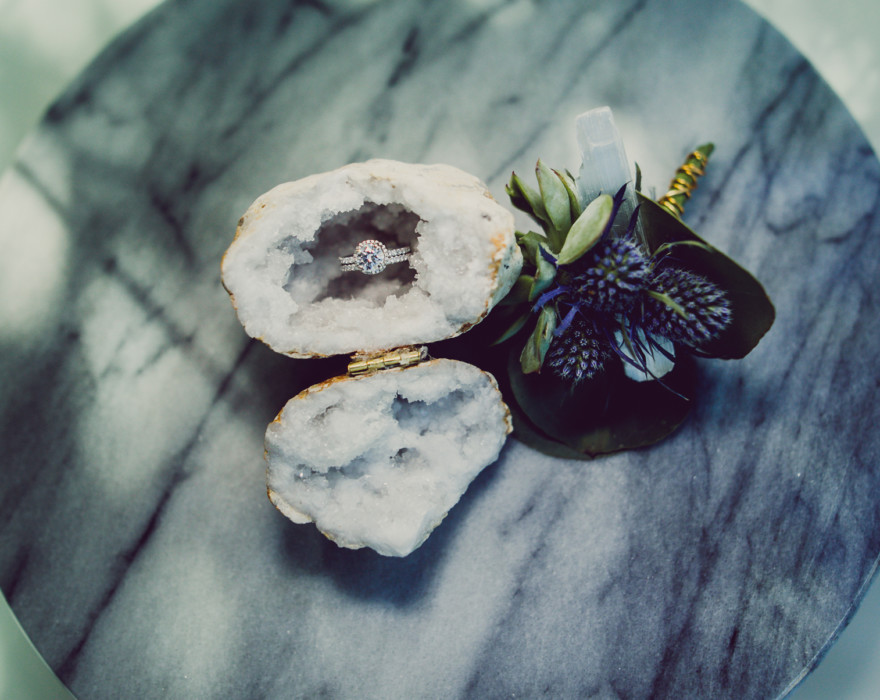 FIND YOUR DREAM TEAM!
We work with the best local wedding professionals in the region, and they want to meet you! We've curated the most fun, most amazing wedding pros in the region: from mobile bars, floral designers, caterers and DJs to venues, photographers, rentals cake designers, planners and paperie designers, along with everything in-between (like your perfect bridal gown or tuxedo!), we've got everyone you need. Head on over to our Vendor center to start the search for your perfect wedding dream team now.
LOOKING FOR INSPIRATION?
Do you love all of the pretty details? Yeah, so do we. Fortunately, we work with amazingly talented local wedding pro vendors who love the details too. Head on over to the Style Files Inspiration section to ooh and aah over beautiful cakes, desserts, flowers, paperie, décor and more. The best part? You can pin these images to your Pinterest wedding boards and connect directly with the local pros who created these works of art!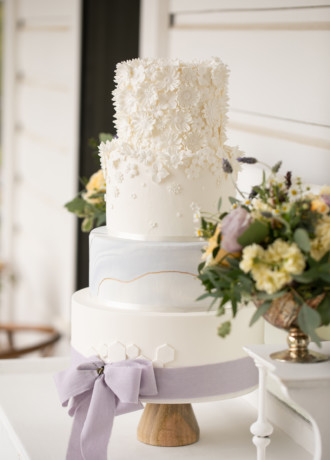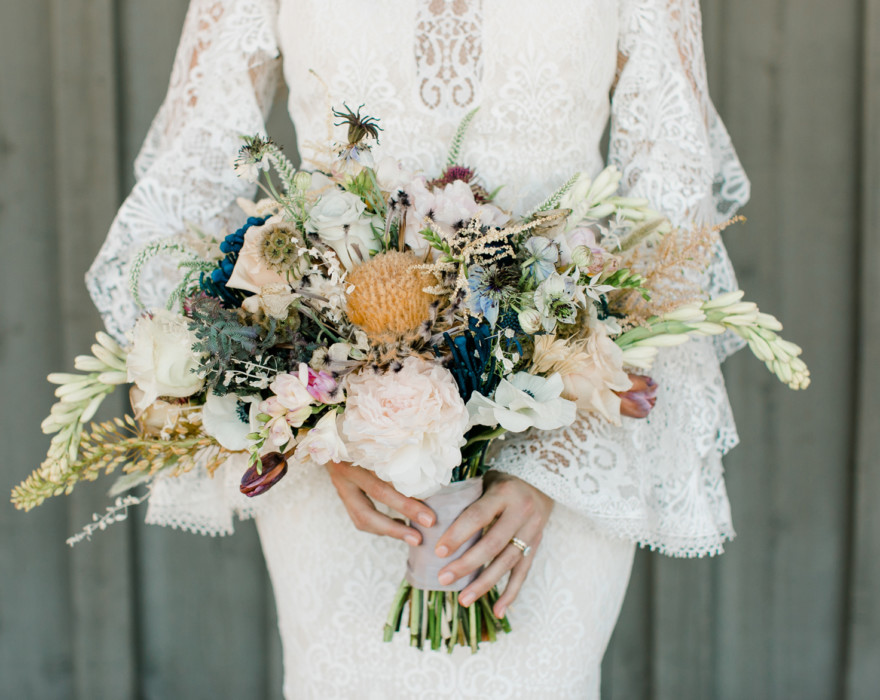 DAILY DOSE OF FUN
Tune in daily to the Real Weddings Blog — it's your local source of wedding 411 mixed with a whole lotta fun. From submitted styled shoots, engagement sessions, expert advice and upcoming events to the latest trends, unique ideas, vendor profiles and more from our own styled shoots (not to mention all of the behind the scenes shenanigans!), you'll always find inspiration + fun here!
READY TO START PLANNING?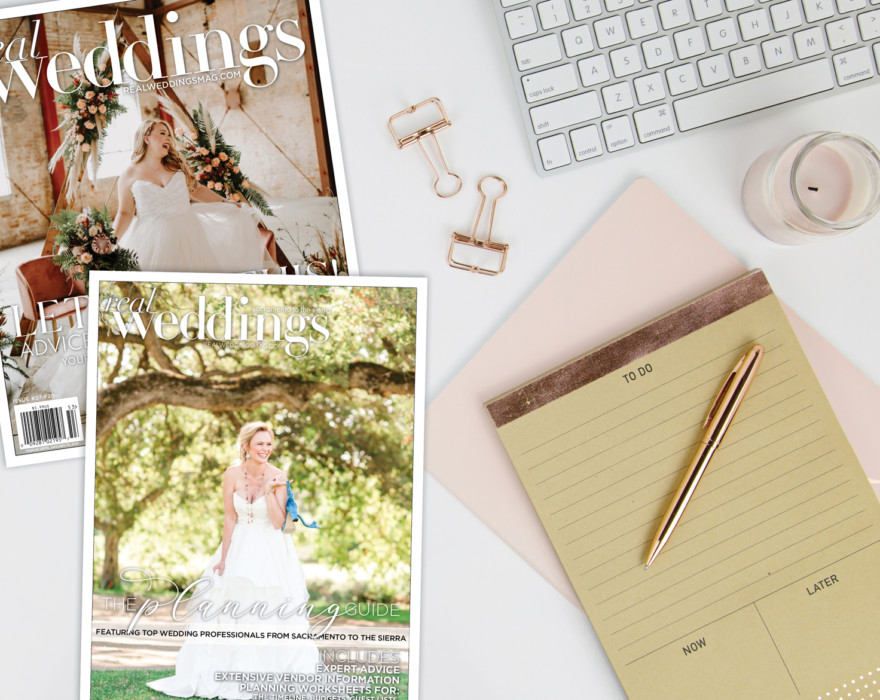 Planning Checklists + Worksheets
Need help on where to start your wedding planning? Check out our handy dandy checklists, worksheets, expert advice articles, timeline, guest list planners and more!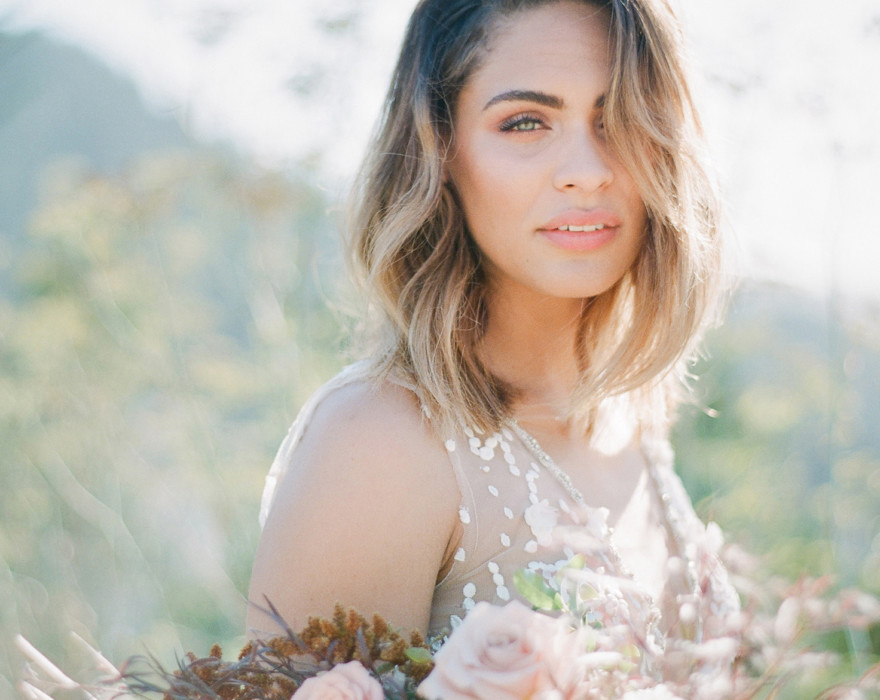 Special Offers
Want to save some dough while booking the best local wedding pros in the region? Our partners offer exclusive special offers and discounts to Real Weddings Readers!
Check Out Our Latest Issues
We have two options for you: download our FREE App (available for iPhone or iPad; and on Android Devices) ― just search for Real Weddings Mag in your app store; or click the digital edition below that you'd like view. Now you can take Real Weddings Magazine with you wherever you go!
Top