Today's the day for the Fifth Annual Bridal D'Elegance Open House at The Delta King in Old Sacramento!  Stop by our booth today, Sunday, June 2nd from 11 a.m. – 3 p.m. to register to win a $100 gift certificate to Vitality Medical Laser & Skin Clinic! Scroll down for all the details to this great event!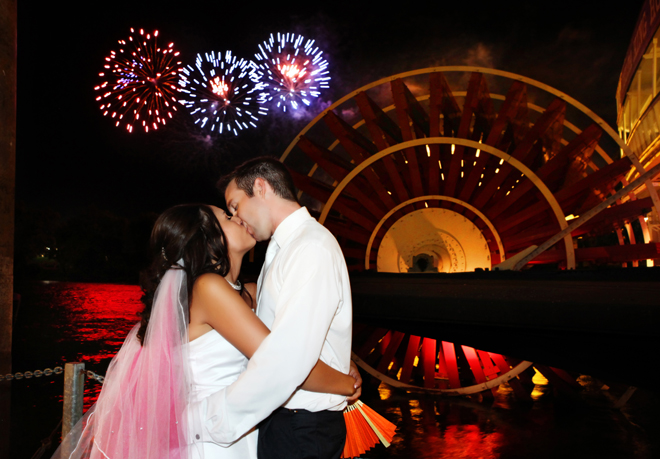 Event details:
When: Sunday, June 2nd, 2013
Time: 11 a.m. – 3 p.m.
Where: The Delta King in Old Sacramento
Cost:  FREE Admission, but RSVP to 916-379-5014 or email: jbechtel@deltaking.com
What You'll Experience: Enjoy hors d'oeuvres, Champagne, vendor giveaways, a fashion show, entertainment, bridal workshops and more.
For more information, log on to deltaking.com.
And, of course we'll be there with complimentary copies of Real Weddings Magazine along with our newest wedding publication, Real Weddings Magazine's The Bride's Guide! Also, we always have our awesome (and reusable!) Real Weddings Magazine bags to help you carry all of your goodies!
PLUS, ENTER TO WIN A $100 GIFT CERTIFICATE TO VITALITY MEDICAL LASER & SKIN CLINIC AT THIS EVENT!
Be sure to tell them you found out about the event from Real Weddings Magazine!
Hope to see you there!
Photo courtesy of The Delta King.
Subscribe to the Real Weddings Magazine Blog! Click here: [subscribe2]