We're suckers for gorgeous flowers over here at Real Weddings Magazine.  And we bet we're not the only ones!
But when we find gorgeous flowers, combined with some bling, it's like we've hit the jackpot.
We recently Audrey from Botanica Floral Designs to offer up some advice on how to add a little something extra to your wedding flowers.  Here's what she had to say:
"What better way to finish off your bouquet than to add a little embellishment that won't go unnoticed?  Think about adding one of these elements to the stems of your bouquet:
your grandmother's brooch
a locket with a photo of a passed loved one
a loved one's rosary
material from a loved one's wedding dress or veil
a favored necklace or bracelet of a loved one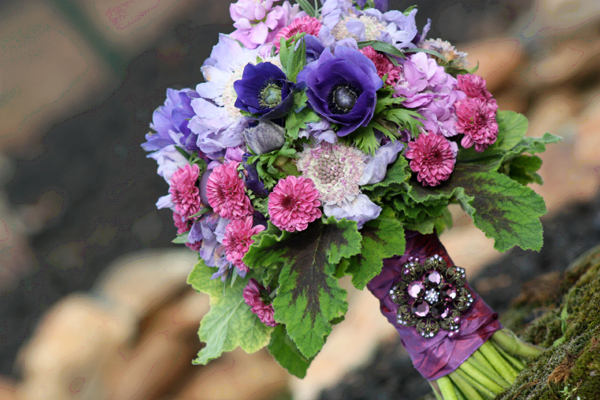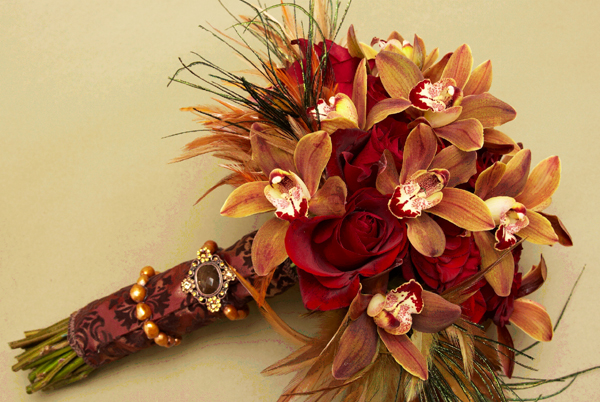 Flowers by Botanica Floral Designs. Photo by Gino Creglia Photography.
In addition to adding a special piece to your bouquet stems, you can also add embellishments into the flowers.
Consider decorative wiring, beading or even beautiful buttons to accent and complement your gown.
These little details will pick up just a bit of shimmer as you walk down the aisle and capture photos."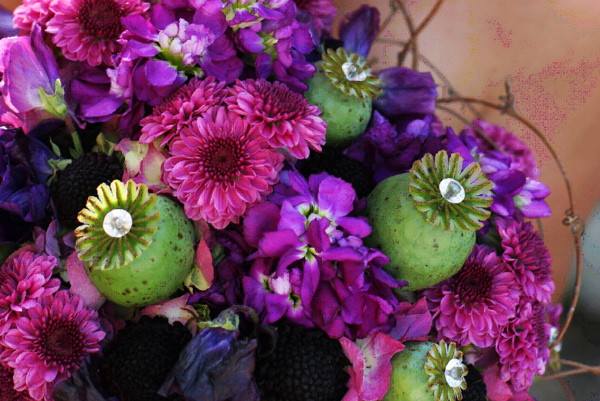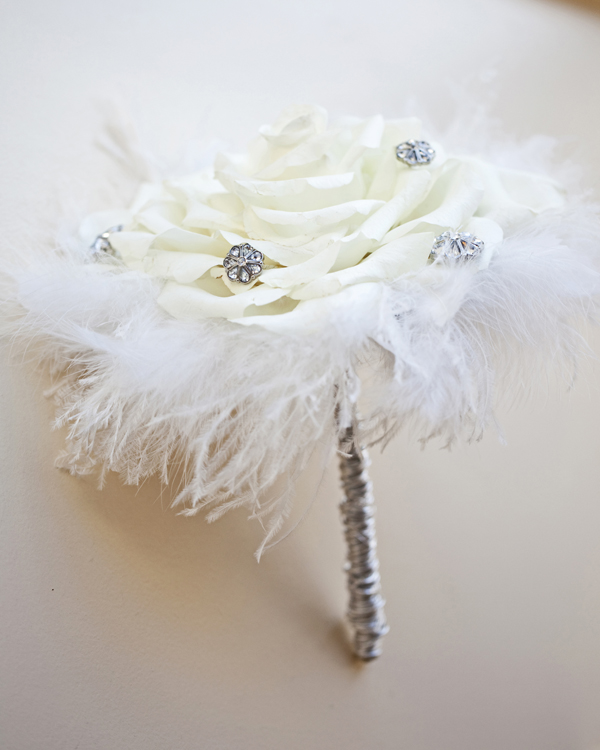 Thanks Audrey!
Be sure to check Real Weddings Magazines' Style Files for even more fabulous flowers!
For more information on Audrey and her team at Botanica Floral Designs, visit their Web site or call them at 916-673-8650.
Blog Post by Editor/Publisher Wendy Sipple.
---
---
Looking for local Sacramento wedding vendors?
---
Subscribe to the Real Weddings Magazine Blog!