Are you joining us for A Wedding Soiree at the Palladio in Folsom on September 11th from 11 a.m. – 3 p.m.? Great news! We have a special discount ticket code exclusively for Real Weddings readers! Get $2 off admission by using code "realweddings" HERE!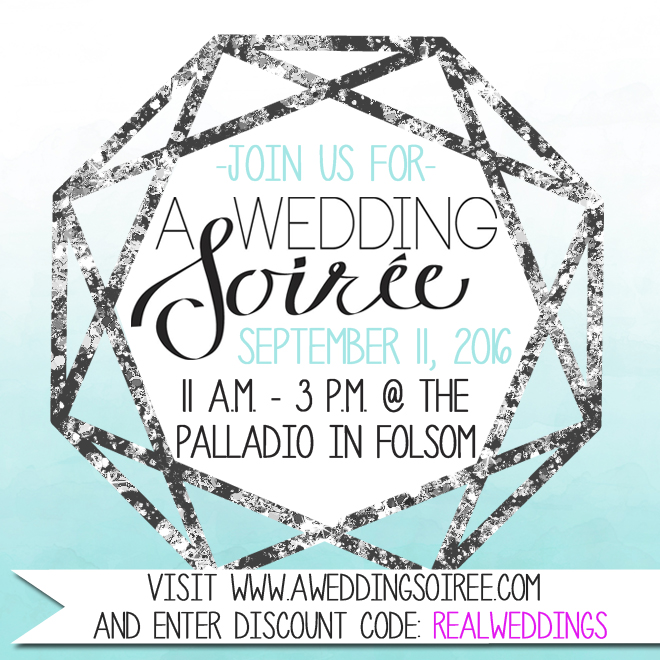 Stop by this great event for your FREE copy of Real Weddings Magazine and our planning resource, Real Weddings Magazine's The Planning Guide! Plus, enter to win a fabulous prize from our booth at this event.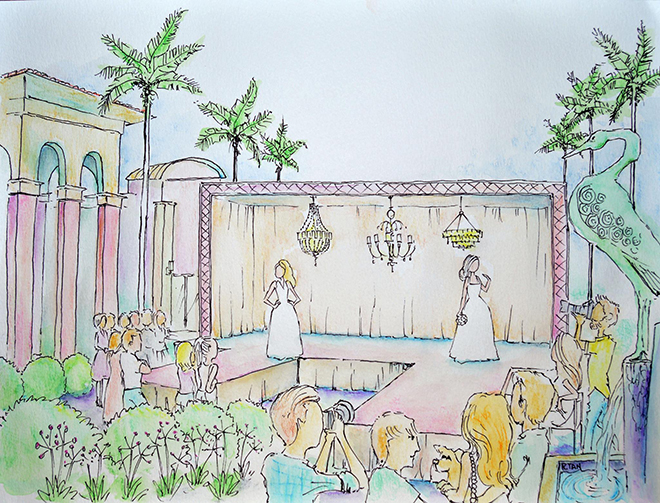 Here are the details:
Date: September 11, 2016
Time: 11 a.m. – 3 p.m.
Where: Palladio Folsom at 410 Palladio Parkway in Folsom
Cost: Admission is $7. Get $2 off by using discount code "realweddings" HERE! Or, pay $10 at the door.
About: You're invited to A Wedding Soiree—a brand new, unique wedding event!
For more information, log on to Aweddingsoiree.com.
Be sure to tell them you found out about the event from Real Weddings Magazine!
Hope to see you there!
Photos courtesy of  (in order of appearance) Real Weddings and A Wedding Soiree.
Blog post by Real Weddings Magazine's Social Media Maven, Aimee Carroll.
Subscribe to the Real Weddings Magazine Blog! Click here:
[subscribe2]