Ok, we know it's not quite time for #StyledShootSunday but…when we saw this NYE-inspired bridal fashion and beauty styled shoot by local wedding vendors, we thought it was just the inspiration to get you to ditch the jammies, shower and actually put on mascara for tonight's New Year's Eve celebrations! Check out these gorgeous women all glammed up and ready to celebrate. Ogle this stunning shoot for just a bit, and then get off your keister and go get glam yourself! Enjoy and  Happy New Year dear readers!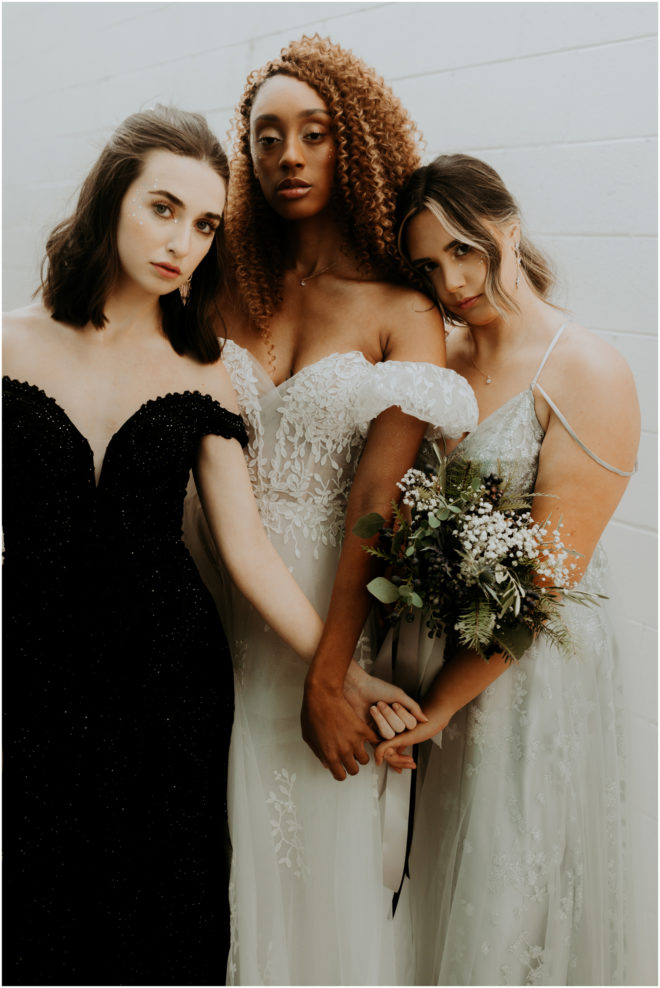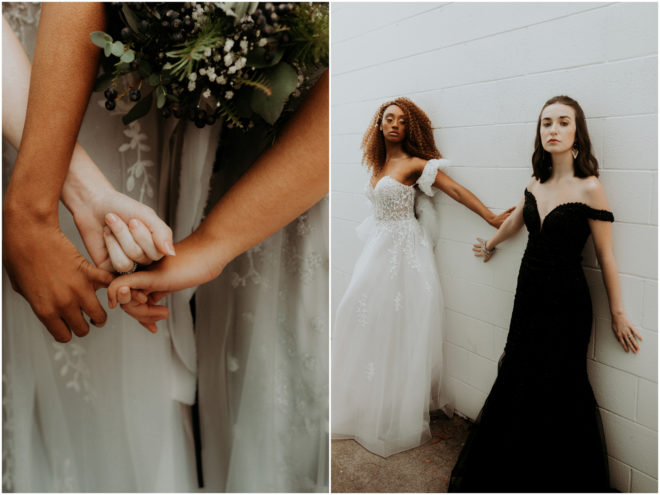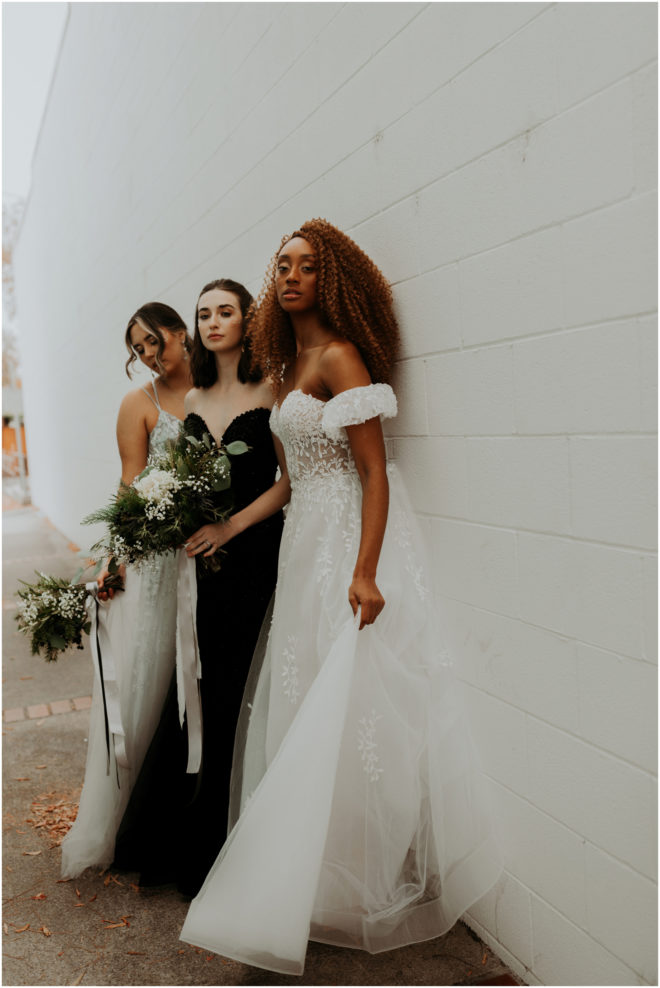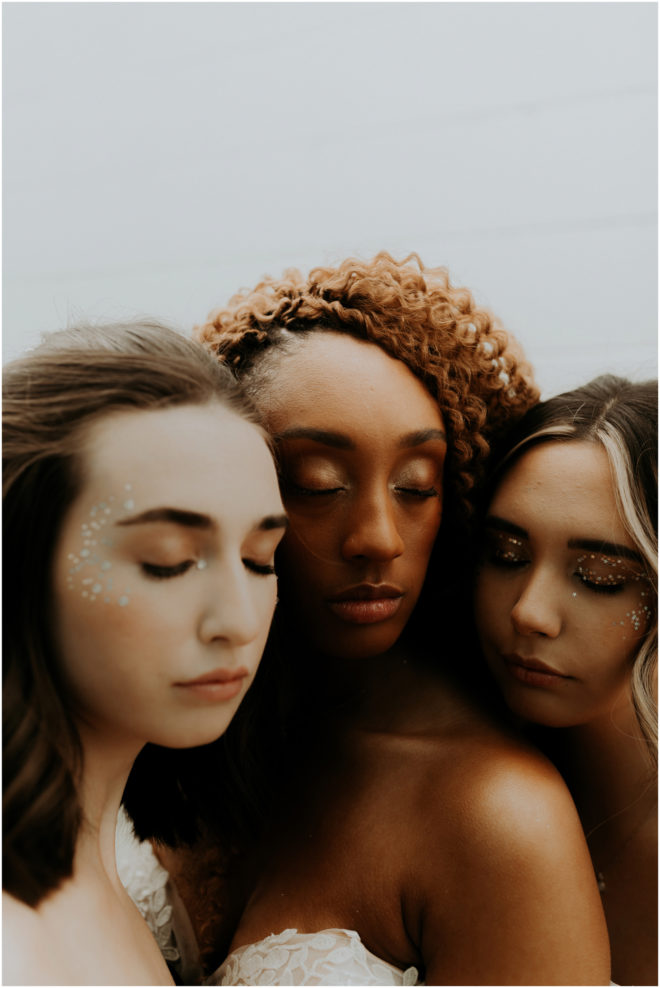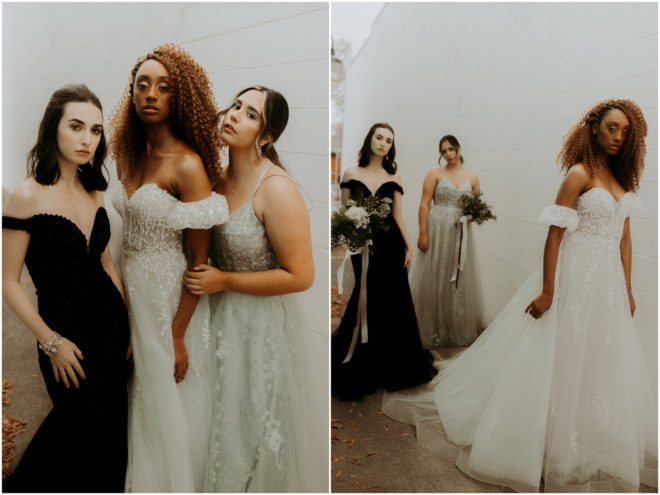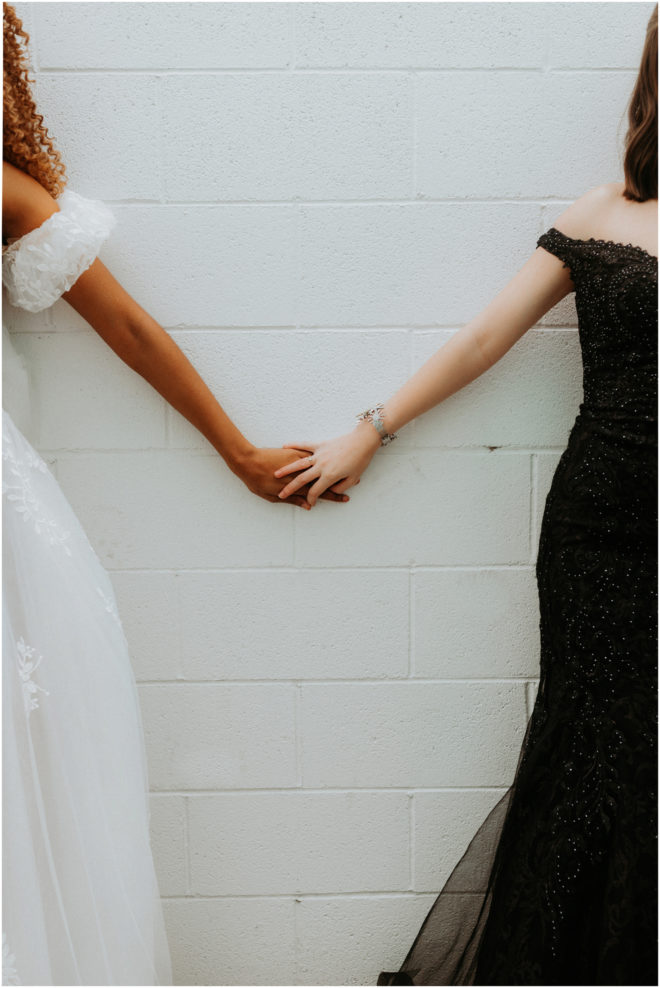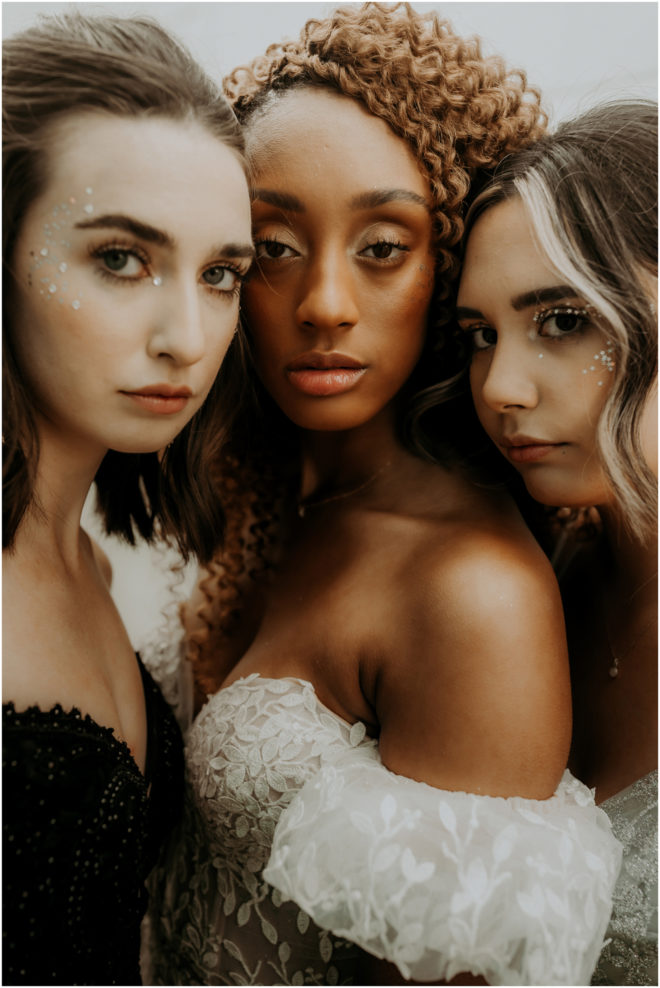 This shoot was planned and designed by videographer Sydney Smith from Smithhouse Films along with photographer Chelsea Flournoy from Chelsea Leann Photo.
When we asked about the inspiration behind this shoot, here's what both ladies had to say,
"This shoot was so fun to design with Chelsea because we know each other's aesthetics so well!
We wanted our shoot to have a celestial, starry-night vibe, so our mood board was full of pictures of sparkly ball gowns, star-speckled makeup, and extravagant headpieces.
We went pretty traditional with the color scheme—a lot of metallics and neutral colors—in attempt to evoke images of New Year's Eve fireworks, sparklers, and celebration.
It honestly felt like a big party on the day of the shoot.
We had three amazing models, a whole team of seriously talented hair and makeup artists, and lots (and lots) of confetti thrown that day!
We're so grateful to all of the vendors who made this shoot so amazing!"—Sydney
"This shoot was also inspired by finding beauty in all shapes and color.
Woman are beautiful, fierce and intelligent, and we wanted to end 2020 on a body positive note and showcase equality of all races.
We worked with an amazing team of boss babes to make our vision come to life."—Chelsea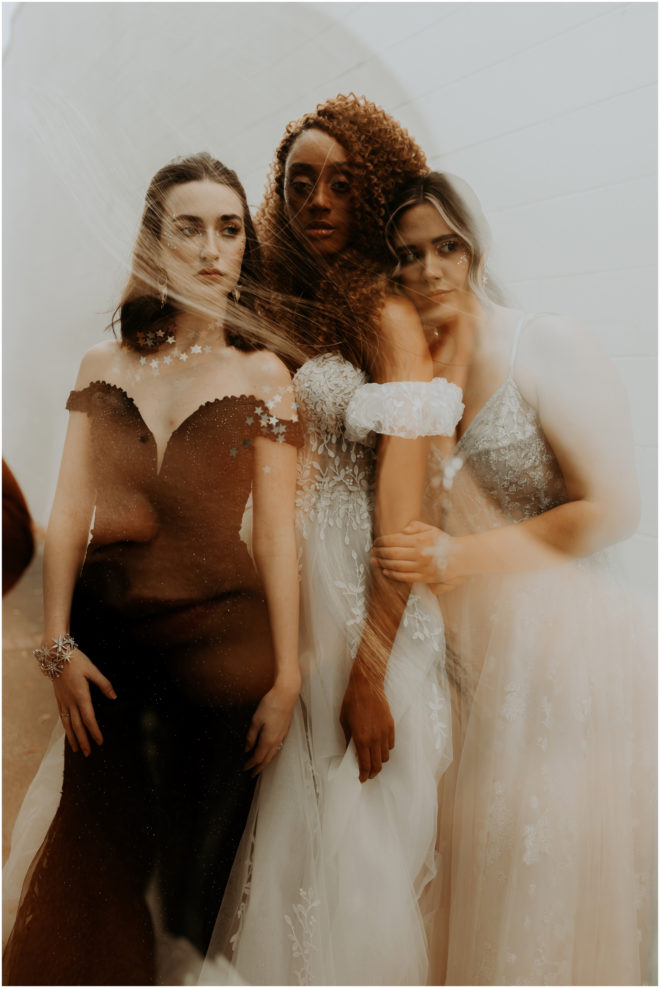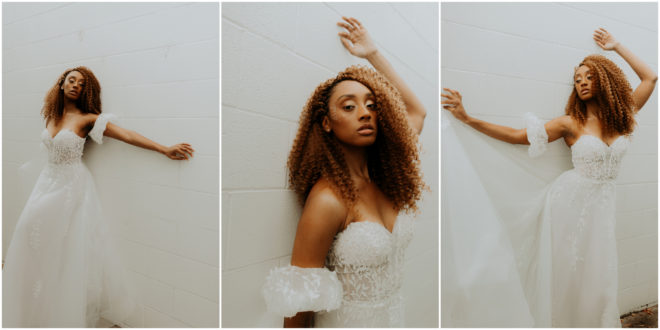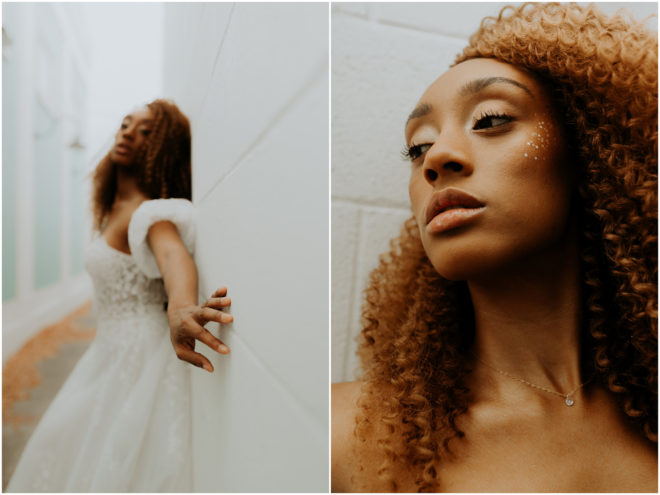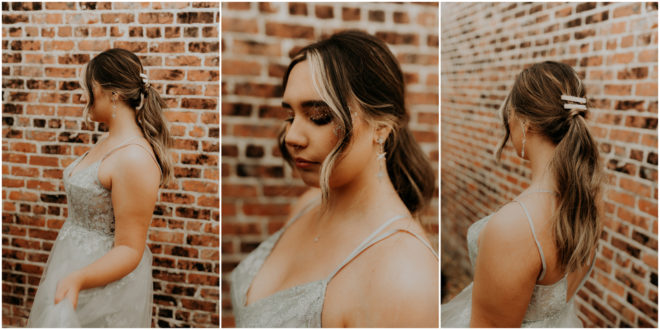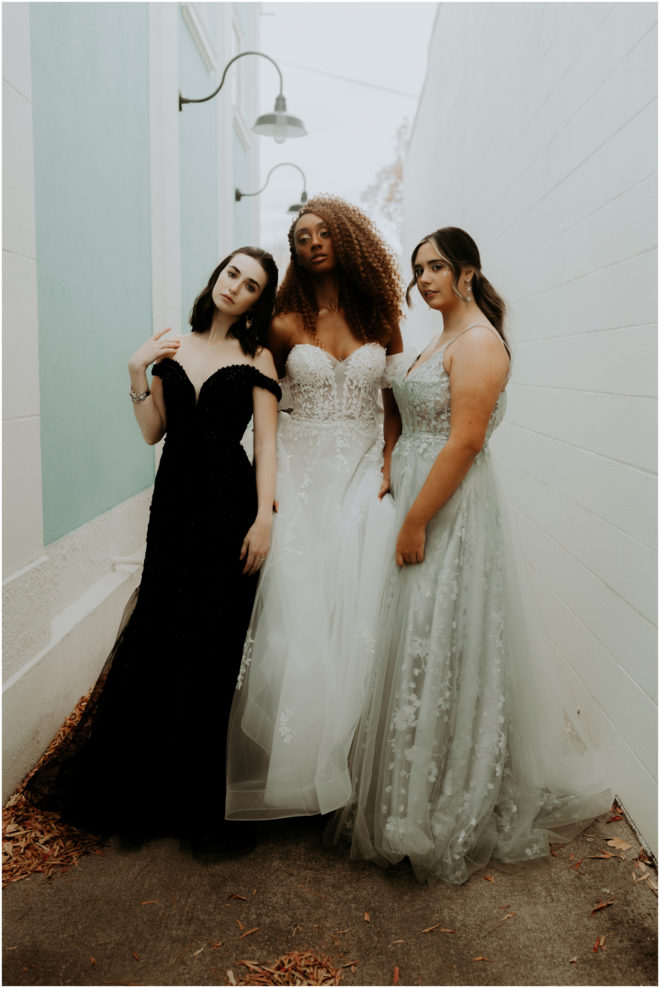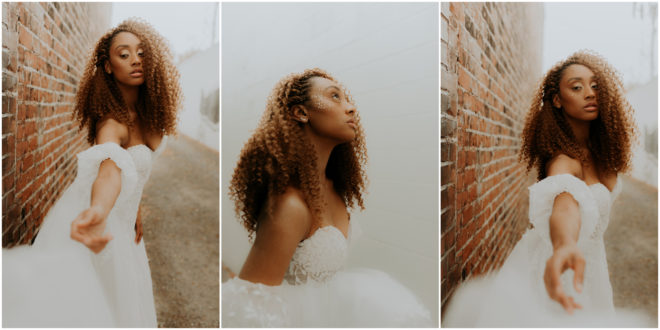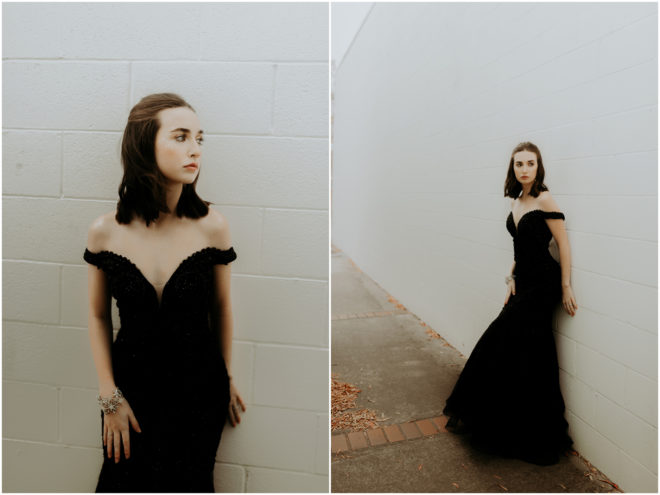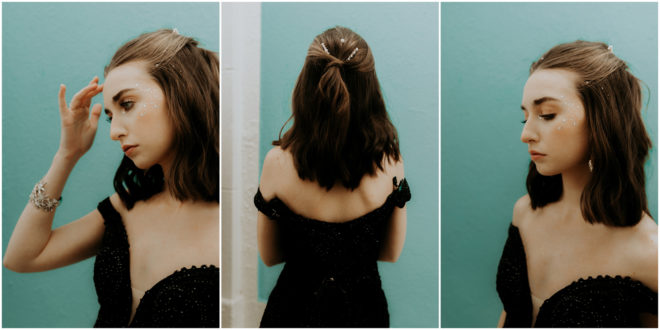 Participating Wedding Pros on this Styled Shoot:
THE DETAILS
Photographer  //  Chelsea Leann Photo
Videographer  //   Smithhouse Films
Venue  //  The Studio
Floral Designer  //   Flowers by Jordan Marie
Hair Artists  //  Kaela Bartz and Jaime Williams
Makeup Artists  //  Teara Bullock and Jessica Quintero
Gowns   //   Haute House Couture
Jewelry  //  My Trendy Trailer and White House Black Market
Models  //  Nyree Danielle, Lauryn Roy and Hailey Estioko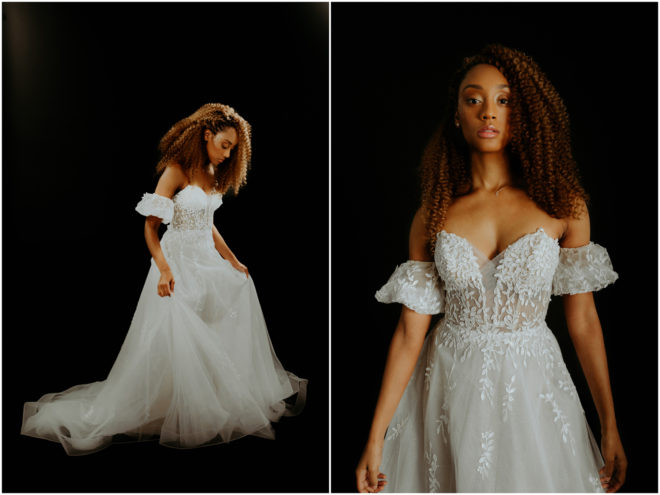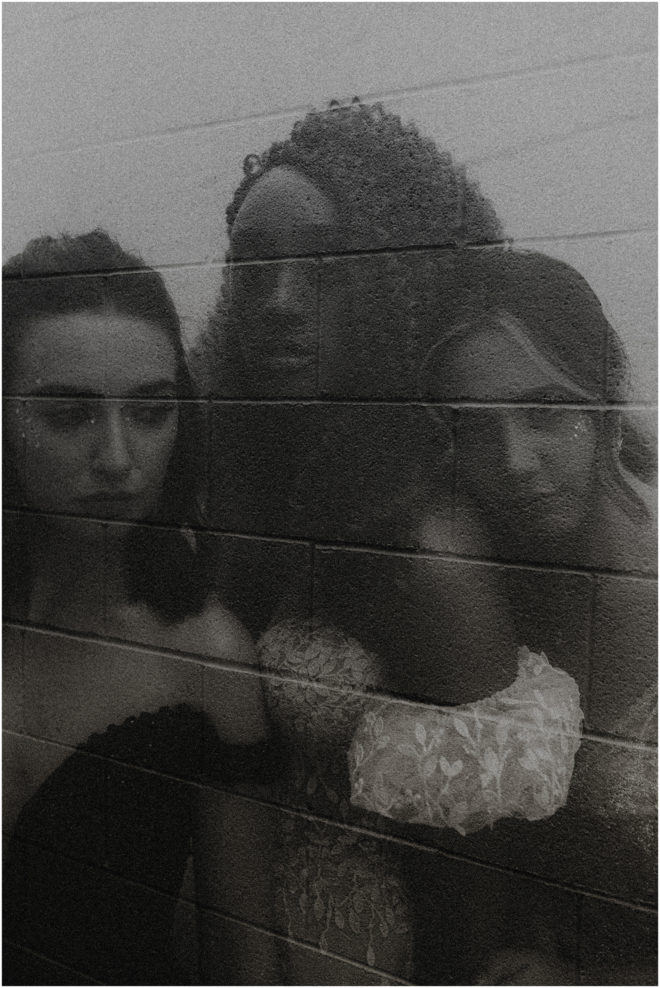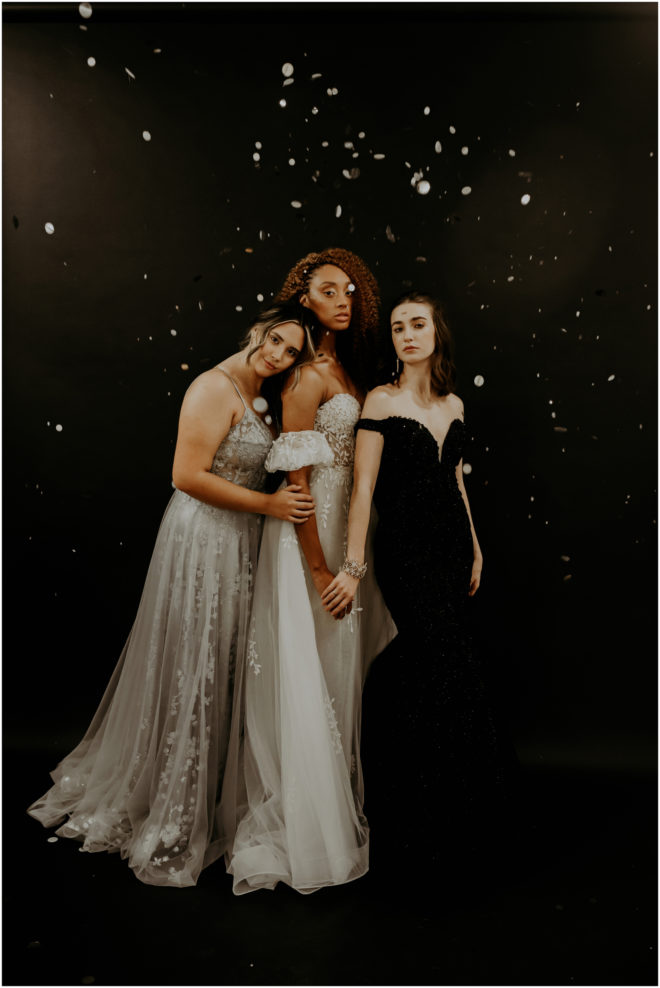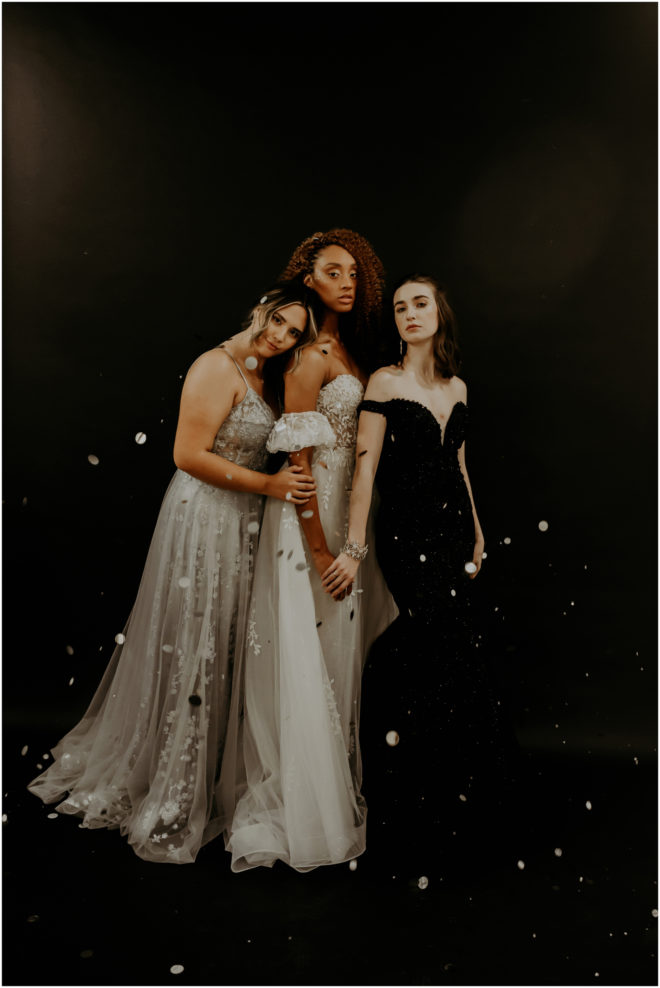 Want to see more from our #StyledShootSunday posts? CLICK HERE!