The two time "Best Destination in the World" as voted by the readers of Travel + Leisure in 2017 and 2018 is also recognized as one of the best cities in México for destination weddings. The 18th century churches, narrow cobble stone streets, amazing terraces, mild weather and friendly atmosphere of this UNESCO world heritage site, makes San Miguel de Allende a unique wedding destination.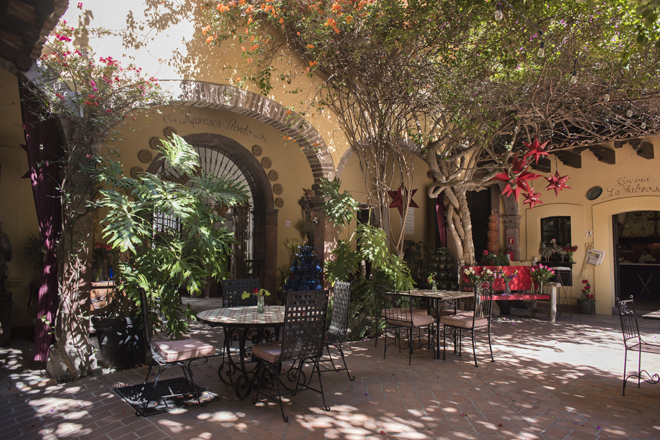 Located in the heart of town, Hacienda el Santuario offers an intimate and magical wedding with its 33 rooms and suites housed in a historic former convent dating back to 1571. It has a romantic atmosphere, cozy yet spacious suites with handmade Mexican decor and en-suite bathrooms featuring colorful Talavera tiles and L'Occitane toiletries.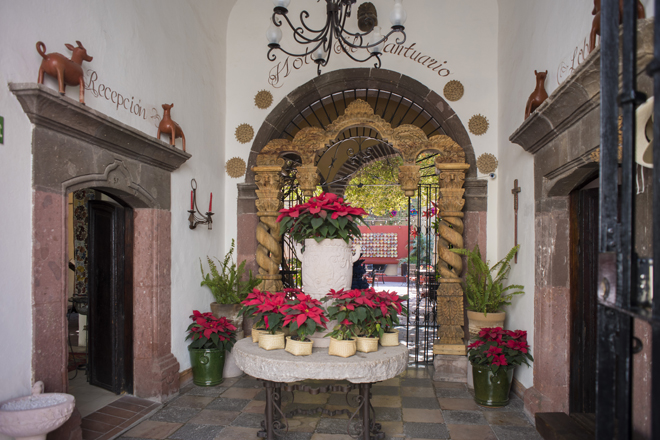 The courtyard filled with flowers, features metalwork tables and chairs and a variety of clay pieces hanging from its walls, making it a picturesque spot for your wedding. The hotel has perfectly manicured gardens and terraces dotted with lemon trees and cozy seating areas. The catering is delicious and uses fresh ingredients from the hotel's own rooftop vegetable garden.
The building itself is a testament to the passing of time and the evolution of Mexico all on its own. The stones used to build the hotel, date back to the 16th century, but the first mention of it in history is in the mid-18th century, described with having its current portico and inner courtyard surrounded by arches. Today every corner of the hacienda has been lovingly restored under the specifications from the National Institute of Anthropology and History (INAH), which is responsible for the protection of the monuments of the historic center of San Miguel de Allende.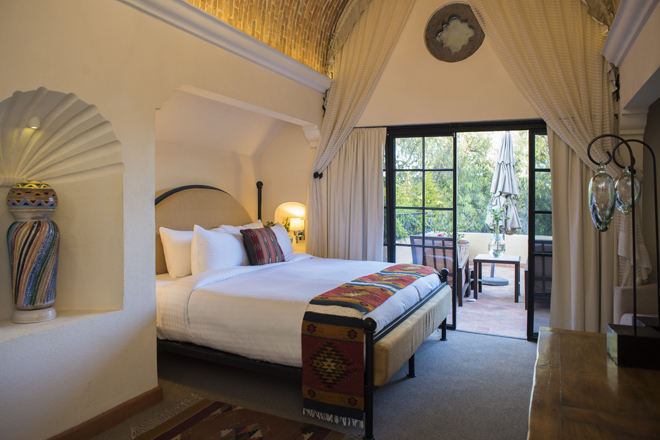 The Hacienda prides itself on its environmental awareness and has developed one of the only green roofs in San Miguel de Allende. This small space atop the hotel grows flowers, as well as fruits and vegetables that provide ingredients to make dishes in the Hacienda's kitchen. All the ingredients that cannot be obtained inside the hotel are locally sourced.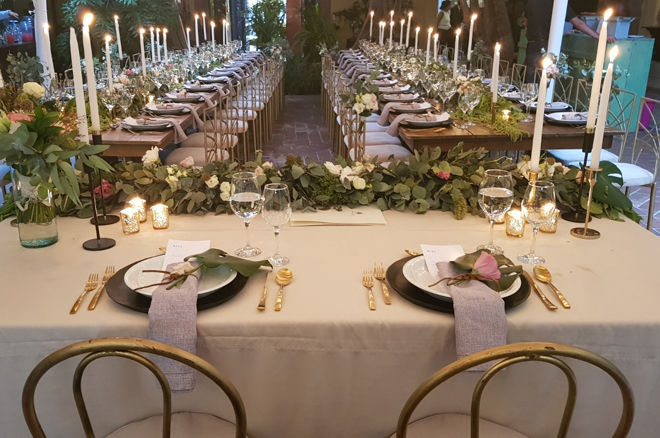 The Hotel offers tailor-made wedding packages that include a wedding planner, cocktails, menu options, full first-class service, one night free for the bride and groom and special rates for all the guests. The best part is that you will be having your wedding in an authentic 16th century patio, terrace or secret garden.
For more information, please visit haciendaelsantuario.com
And, follow them on Facebook and Instagram!
Sponsored blog content and photos courtesy of and copyright of Hacienda el Santuario.