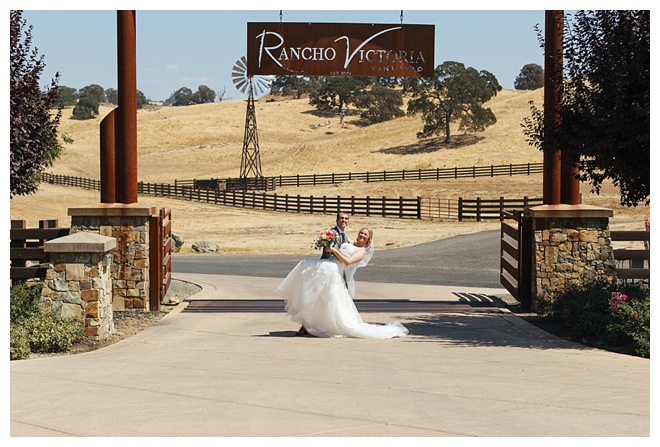 The Couple: Rebecca & Connor
Wedding Date: September 2, 2018
Photography by Lixxim Photography
Tell us a little about you and your beloved: We met at a country concert! I was attending Cal Poly San Luis Obispo and Connor had recently graduated from the same college.
He was working as a Fire Protection Engineer in the Bay Area (3 1/2 hours away). Dating Connor was such fun! Our conversations were so genuine and honest; I truly felt like myself around him. We quickly knew God had big plans for their lives together.
We dated long distance until I finished college. We went together on a short-term mission trip to Cambodia in 2016 and I felt God was calling me to serve there. I moved to Phnom Penh just a few months later, to work at a Restoration Home for underage girls rescued from sex trafficking. Just before I left, Connor took me on a trip to San Luis Obispo, where we first fell in love. We went for a walk along the bluffs to enjoy the beautiful sunset on the ocean. Connor took my hands, told me how much he loved me and asked to share the rest of their lives together.
We were engaged cross-world for a year and a half! Our wedding was extra joyous when finally got to say "I-Do", because it meant we would no longer be apart! After our honeymoon, Connor and I went back to Cambodia together to serve with Agape International Missions in their fight for freedom. We are honored to partner with AIM in their mission to end human trafficking and empower survivors of exploitation and excited to do so as a married couple!
What was the most amazing part of your day? After all the guests had left, we took a walk through the whole venue and relived every special moment of the day together. It was so wonderful just to take a moment to cherish all of the memories before they passed and laugh together over the little "imperfections" that made the wedding truly our own. I loved getting to see how beautiful everything had turned out!
What else would you like to share about your big day? In addition to my amazing Fiance, my mom, and sisters were a huge help in planning our wedding! I couldn't have done it without them, especially living so far away from home! We are so thankful for all our amazing family and friends that helped to make our wedding such a dream come true! Especially Sarah Goodmanson that acted as our day-of wedding coordinator!
Ceremony and Reception Venue: Rancho Victoria Vineyard
Officiant: Pastor Rick Hann of Grace Church
Photographer: Lixxim Photography
Videographer: I am Moment Productions. You can see our highlight video here.
Caterer: Bocca Catering
Cake/Desserts: Pushkin's Bakery, Nothing Bundt Cakes and Donuts (We ended the night with Smore's by the bonfire)
Flowers: Fantasy Flowers by Nicole
Bridal and Bridesmaid's Attire: Always Elegant Bridal & Tuxedo
Hair: Angie from Studio Belladon
Make-up: Kristina Magovac
Invitations: Noted Occasions
Signage: We found a lot of great signs on Facebook garage sales
DJ: Ron Davis from Folsom Weddings
Linen Rentals: Celebrations! Party Rentals & Tents
Transportation: Sterling Transportation
Honeymoon Location: Hawaii
First Dance Song: We choreographed a mash-up dance with "When I Say I do" by Matthew West, "Lovin' You Easy" by Zac Brown Band and "For Once in my Life" by Stevie Wonder.
Any advice you'd give to our readers who are planning their weddings right now? Google Drive! They have an amazing wedding planning template and it's so helpful for everyone involved in planning to always be up to date on any wedding progress! We had a whole online folder with a to-do list, guest list, budget, timeline, venue set-up notes, packing list, and even a list of songs for the DJ (so we got to dance the night away to all of our favorites)! It was great to be able to keep everything organized and be able to add to it from my phone, no matter where I was! Now I've turned all of those items into templates to help my friends plan their weddings too!
Anything that you would have done differently if you were given the chance? Don't skip on a wedding planner or wedding day coordinator. While it may seem like a quick way to keep the budget down when you have loved ones willing to help, it allows family and friends to be able to just enjoy the day with you. Also, people in the wedding world are way more prepared for things that happen, that you didn't even think about, and also more equipped for what to do if any wedding emergencies should occur.

Photography by Lixxim Photography.
Blog post by Real Weddings Magazine's Social Media Maven, Aimee Carroll.