Welcome back to our "For Your Review" blog series based on our popular column in Real Weddings Magazine by columnist Sharon Penny. 
With each issue of Real Weddings Magazine,  Sharon scours the globe to find helpful, interesting, fun and often off-beat (which we love!) items and online resources that help you plan (or at least help you blow off some steam while planning) your big day. 
We hope you enjoy this week's "For Your Review" blog post!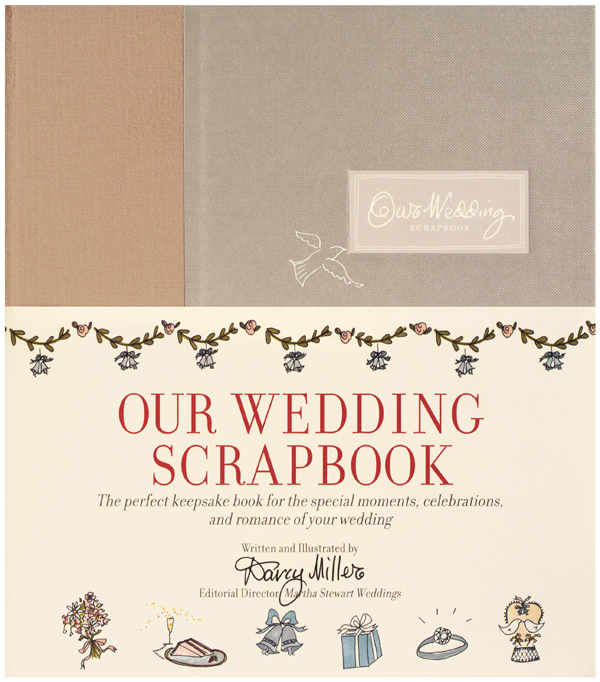 Book:  Our Wedding Scrapbook – by Darcy Miller 
How many brides plan on putting together a keepsake of their wedding and settle for a photo album? 
Darcy Miller puts together what can be best described as a "Baby Book for your Wedding." Questions about how you met, how he proposed prompt you for memories of the day, with plenty of room for you to add your own photos and mementos. 
Find out more about this unique scrapbook at Darcy's Web site.
Blog Post by For Your Review Columnist Sharon Penny. 
Photo courtesy of the book publisher. 
Do you have the new Real Weddings Magazine iPhone and iPad App?
Download it from the Apple App Store Today: REAL WEDDINGS MAGAZINE!
---
---
Looking for local Sacramento wedding vendors?
---
Subscribe to the Real Weddings Magazine Blog!