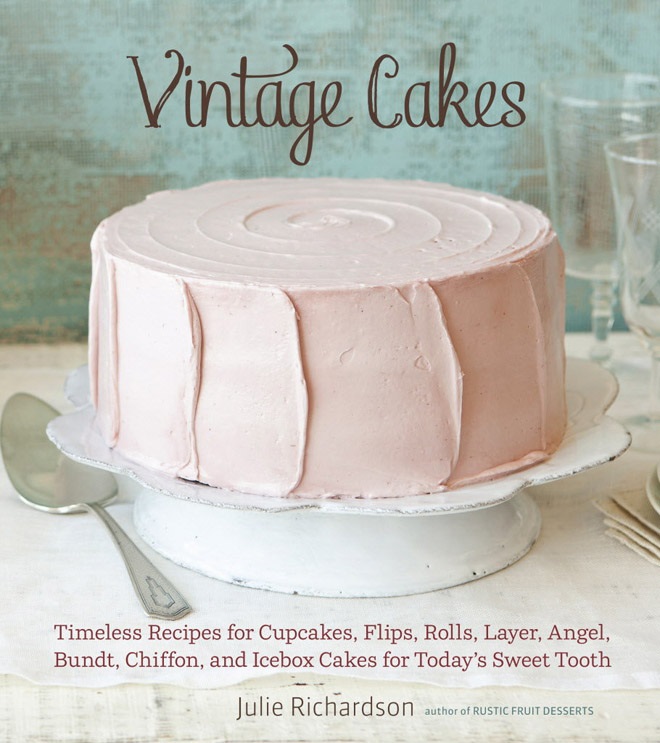 Welcome back to another installment of the "For Your Review" blog series based on our popular column in Real Weddings Magazine by columnist Sharon Penny.
With each issue of Real Weddings Magazine, Sharon scours the globe to find helpful, interesting, fun and often off-beat (which we love!) items and online resources that help you plan (or at least help you blow off some steam while planning) your big day.
We hope you enjoy this week's "For Your Review" blog post!
Book: Vintage Cakes: Timeless Recipes for Cupcakes, Flips, Rolls, Layer, Angel, Bundt, Chiffon, and Icebox Cakes for Today's Sweet Tooth by Julie Richardson.
If you're determined to bake your own wedding cake or are simply seeking inspiration, dig into the past.
Master baker and author Julie Richardson has tested and "remastered" 50 classic recipes for you to try out at home.  If a Lovelight Chocolate Chiffon Cake with Chocolate Whipped Cream or Gingerbread Icebox Cake with Mascarpone Mousse is up your alley, you won't go wrong here.
Find out more how to create your perfect wedding cake here.
Blog post by Real Weddings Magazine's For Your Review Columnist, Sharon Penny.

Photos courtesy of and copyright of the book publisher.
Subscribe to the Real Weddings Magazine Blog! Click here: [subscribe2]