Welcome back to another installment of Real Weddings Magazine's Partner Profiles!
This week we highlight husband and wife business owners, Jamila and Pedro, of Arthur Murray Dance Centers. If you've been wanting to learn more about Arthur Murray Dance Centers, now's your chance! Take it away, Jamila…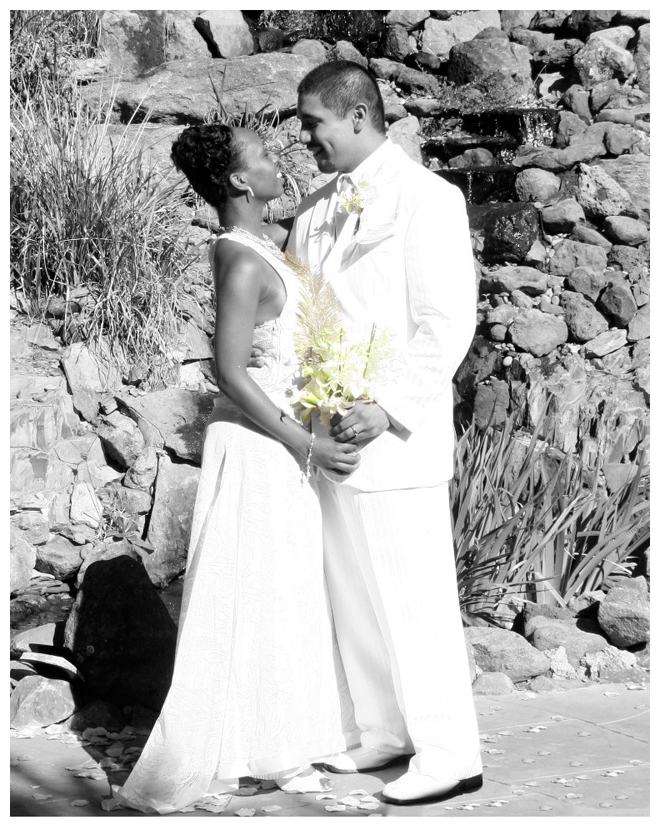 Arthur Murray Dance Centers
Tell us a little about your company? Arthur Murray and his wife Kathryn Murray created a business around her passion for dance and his brilliance for business. He took something that was in front of everyone, but made it something everyone could learn. In 1912, they created Arthur Murray to teach everyone and anyone the ability to dance socially. What Pedro and I also noticed is they created a program that gives people the chance to face their fears about dancing in social setting and have a really great time in the process.
When did you establish your business? We are excited to be a part of a studio that has been in the Greater Sacramento Area since 1982. We took it over in July of 2013.
What sets you apart from your competition? Arthur Murray is the leader in social dancing for over 100 years. Not just because we have great teachers, but we have a great team. We really want to hear what you have to say and what you need so that we can take care of all your dancing needs. When you walk into our studios you know that everyone that says hello means it. The staff and the clients become a part of your dancing family and friends that have a like passion that so many others want and long to understand.
Where do you find inspiration? Pedro and I find inspiration in our clients and our desire to help people accomplish their goals. A lot of people say they want to dance but what they really mean is: How do I get a women to date me? Our reply is let us teach you how to ask her, how to hold her, and how to take care of her by making her feel comfortable.
Or a couple comes in to dance for time together but what they are really asking is teach us how to spend time with each other again. Teach us to wait for the other and listen without speaking and create from nothing.
My favorite is a women wanting to dance tends to means: teach me how to be that other women that looks so great dancing or I really want to start having fun again. Of course this doesn't apply to every women, man or couple, but we're glad to help. How could anyone walk away from people when they can help make so many changes in any one persons life?
Here are the 3 common reasons we find wedding couples come in:
1 – Please don't let us look stupid.
2 – We just want to be better then our friends.
3 – We want to be so memorable that everyone's talking about it weeks later in a great way.
What trend do you see coming for weddings this year? After the whole "rock your wedding" craze, we think people have really figured out that they don't have to go crazy to do their own thing, but they don't have to do what their parents did either. We think this year people are going to do anything they want and for any length of time so they can have fun without freaking out.
Are you on social media? Yes, you can follow Arthur Murray Carmichael on Facebook HERE and Twitter HERE!
What professional organizations are you a member of? AMI – Arthur Murray International.
Can you share a funny/embarrassing/touching story about one of your clients? We've had several people come in and out of our doors that we have loved and remember, however, we have to say our best story for real weddings is our own.
Pedro started as a client and I, Jamila, as a trainee. As a client Pedro was great, always kind and helpful, but he was definitely that guy that came in to learn how to pick up girls. He shortly after came on as staff and around that time several of us would go out dancing after work until it started being just me and him.
After several months of working together and hanging out he finally became the guy that asked the girl out. The best part of the story was I told him NO, but the best best part was he told me No back. After puzzlement and understanding, Pedro showed me what it was to fight for something and someone you really cared about.
We dated for a year and on our one year anniversary he proposed on a dinner cruise in Maui. It was a beautiful sunset night with great people next to us. It was quite perfect because next to me a newlywed couple and next to him was a couple celebrating their twenty-third anniversary and both couples were very encouraging, letting us know about their engagements and their marriages.
Pedro and I were married a year later and will be married seven years this September. During our entire relationship we were and are still working at Arthur Murray Carmichael. We've been very happy together finding balance in our relationship everyday, because it does change daily. Just like most things important we came to a crossing point (the studio and us) as dance professionals. We had to decide if dancing could and would sustain our growing family.
We had our first child two years into our marriage and our second came sixteen months after her. We decided to stay the course because our goal was to help our family by helping others through opening our own Arthur Murray's. Here we are four years later, one more child, and the opportunity to own the studio that created our relationship, our marriage, our children, and now our future. We are excited for what's ahead, for dancing, for our clients, and for our staff because we all get we're in this world together and we can either suffer or have a great time together dancing.
What's your favorite comment/compliment that one of your clients has given you? The best one I've ever received was, "thank you, you really saved our marriage." They were separated and he was bitter about the whole process of "working things out."
Through dance we helped them see how they were communicating together and he realized how he was angry even when he asked her to dance. After he realized that he knew he had to make a choice, dance with his wife or stay angry. When you can see the whole picture most of the time its easier to for them to make the right choices for them.
What's your favorite local restaurant? Osaka Sushi
What's your favorite local charity? Susan B. Komen
What is your favorite fun thing to do locally? Go salsa dancing, but really everything. There's a reason we work here.
Do you have secret vice or indulgence? What is it? Chocolate and dancing, really.
Do you have any hidden talents? In our studio our staff can sing, act, draw, sew, and sing some more. However, we only teach dance.
If you weren't in the business that you are in now, what other business/profession would you have liked to have done? Anything to do with music.
If you were to plan your own wedding, or re-do your wedding, what element(s) would be most important to you? Location. We got married in Sutter Creek, but we got engaged in Maui. We actually plan to renew in Maui on our ten year anniversary in three years. I made my wedding dress last time. I would definitely buy it this time. Also, keeping it small…fifty people tops! That last part might be the hardest.
What advice would you can give to brides and grooms getting married today? It's your wedding, and even though everyone and their mother will give you their opinion, no opinion matters more then your own. Try as hard as you can not to get lost in the sea of pleasing other people because no matter you do, you'll never please everyone and you lost yourself in return.
Anything else you'd like to share with Real Weddings Magazine's readers? Everyone deserves the chance to feel special and look special on their wedding day and so many people take for granted the first dance at their wedding. To us, it's the most important and not because we're a dance studio and you think we should say that, but because its the first thing you do as a married couple. Its the first thing you do that's about just the two of you after you say, "I do."
And, if that's not important, we don't know what is.
For more information about Arthur Murray Dance Centers, log on to arthurmurraysacramento.com.
Also, make sure to follow Arthur Murray Dance Centers on Facebook HERE and Twitter HERE!
Blog post by Real Weddings Magazine's Social Media Maven, Aimee Carroll.
Photos courtesy of Arthur Murray Dance Centers.
Subscribe to the Real Weddings Magazine Blog! Click here: [subscribe2]