Here to inspire you, it's Real Weddings Wednesday! Today, we present Jenn + Marcus!
Tell us a little about you and your beloved:
We met in high school on the Oak Ridge Track Team where my Dad was the head coach. We dated for a week or so in high school then stayed friends. Neither of us really remember why we broke up, but it was high school, who knows. Marcus used to drive up to Chico to visit me when I lived with Megan (my best friend) when we were in college. I moved out of state for a couple of years and came back in 2017. The first couple of nights I was back in town Marcus' name had been brought up by my dad and best friend, so I decided to reach out. I messaged Marcus on Facebook and he quickly responded letting me know we should catch up soon. We met for lunch a couple of days later and had a great time catching up. The next day, he came over to my Dad's house to watch golf and play pool. My dad and Megan, both had weird ways of reconnecting Marcus and I. My dad always loved Marcus' family so he insisted I connect with him now that I was back in the area. Megan had always believed Marcus was head over heels for me, although I didn't think so. They were both right. We went on a couple of dates, reconnected and that was it. Next thing I know we were moving into a rental house in Folsom and planning our first out of country trip to attend our first wedding together. A lot of our dates were breweries, sushi, hanging out with family, golfing, playing softball, a lot of really fun memories. Although, that is pretty much what we do now.
Proposal: September 2018, a year and a half into dating, Marcus proposed on the way to sushi date night on a Friday evening. I was very hungry, but he insisted on taking a detour to a spot overlooking Folsom. We had just bought our first home, about to receive the keys and he told me how happy he was with the road we were on for our future. I remember his heart beating VERY fast, I was fairly confused. But then, he got down on one knee and asked me to marry him. I was caught completely off guard, of course said "yes!" and we went on to celebrate with dinner then with family.  I can't remember what I ate that night, I can't remember if I even had wine. I just remember being so excited to call my parents, brother and friends. It was so unexpected and I was so happy.
Wedding planning: Lots of Google spreadsheets. I had a planning book and never ended up using it. Everything was in Google Drive or The Knot. We wanted a venue where we could choose all of the vendors, Brookshire Gardens was great for that. We had a lot of help from family and friends. We planned our wedding between two others, we all got engaged around the same time. So we had three weddings over six weeks; that was nuts. Our friends came over often to see the venue, set up table arrangements, work on seating charts…the works. All the groomsman set up the venue day of which was a huge help. Although, one keg was empty before the wedding started.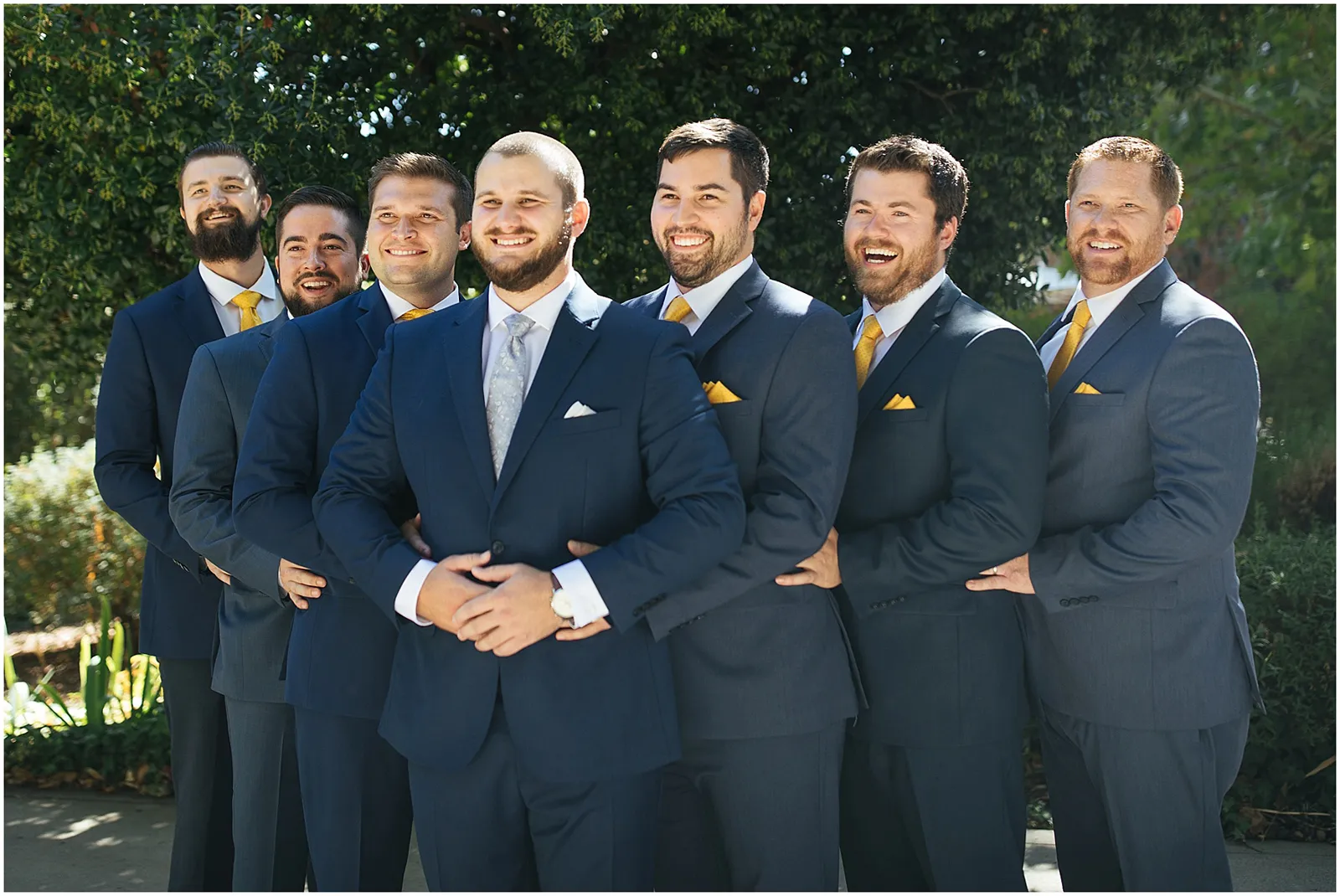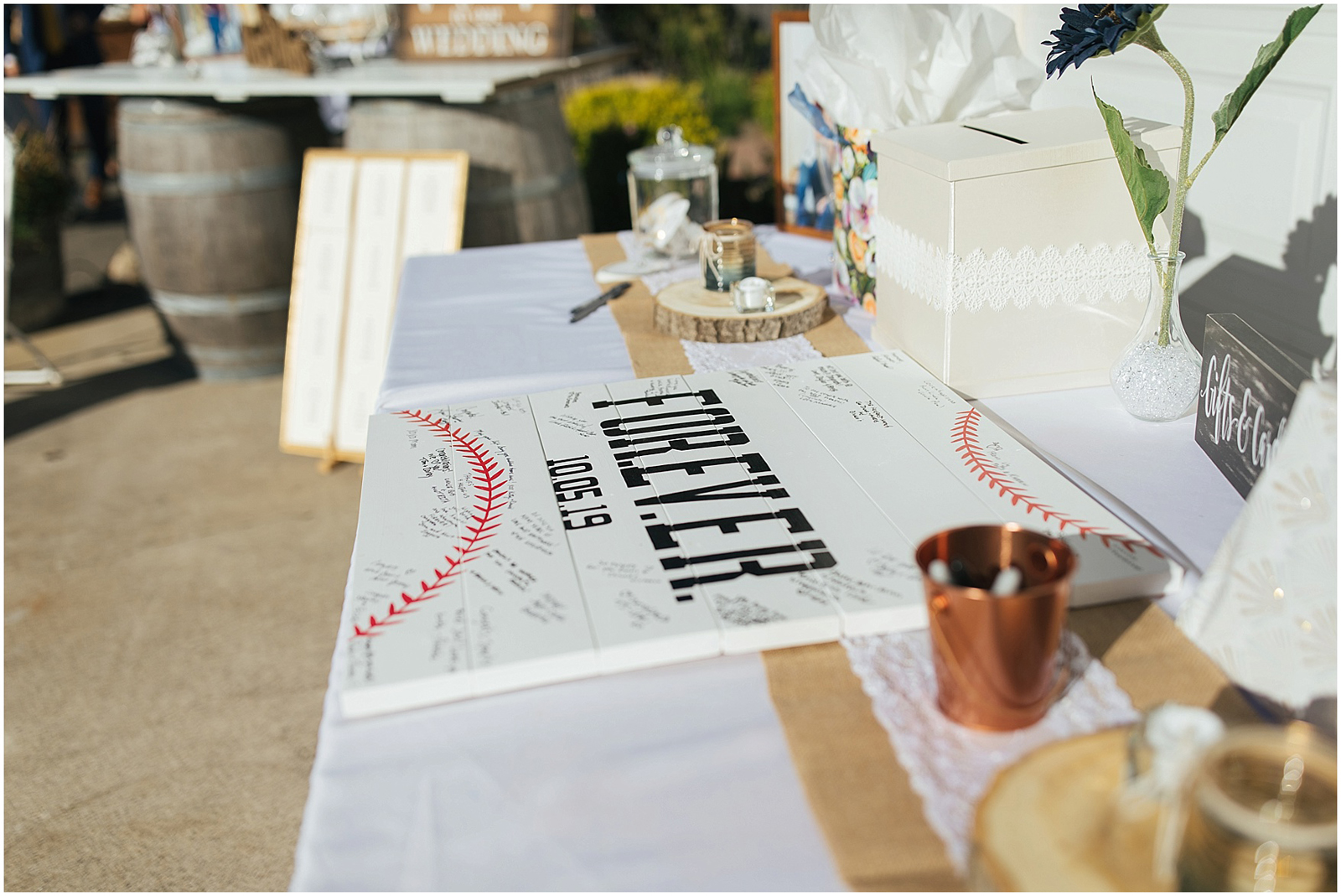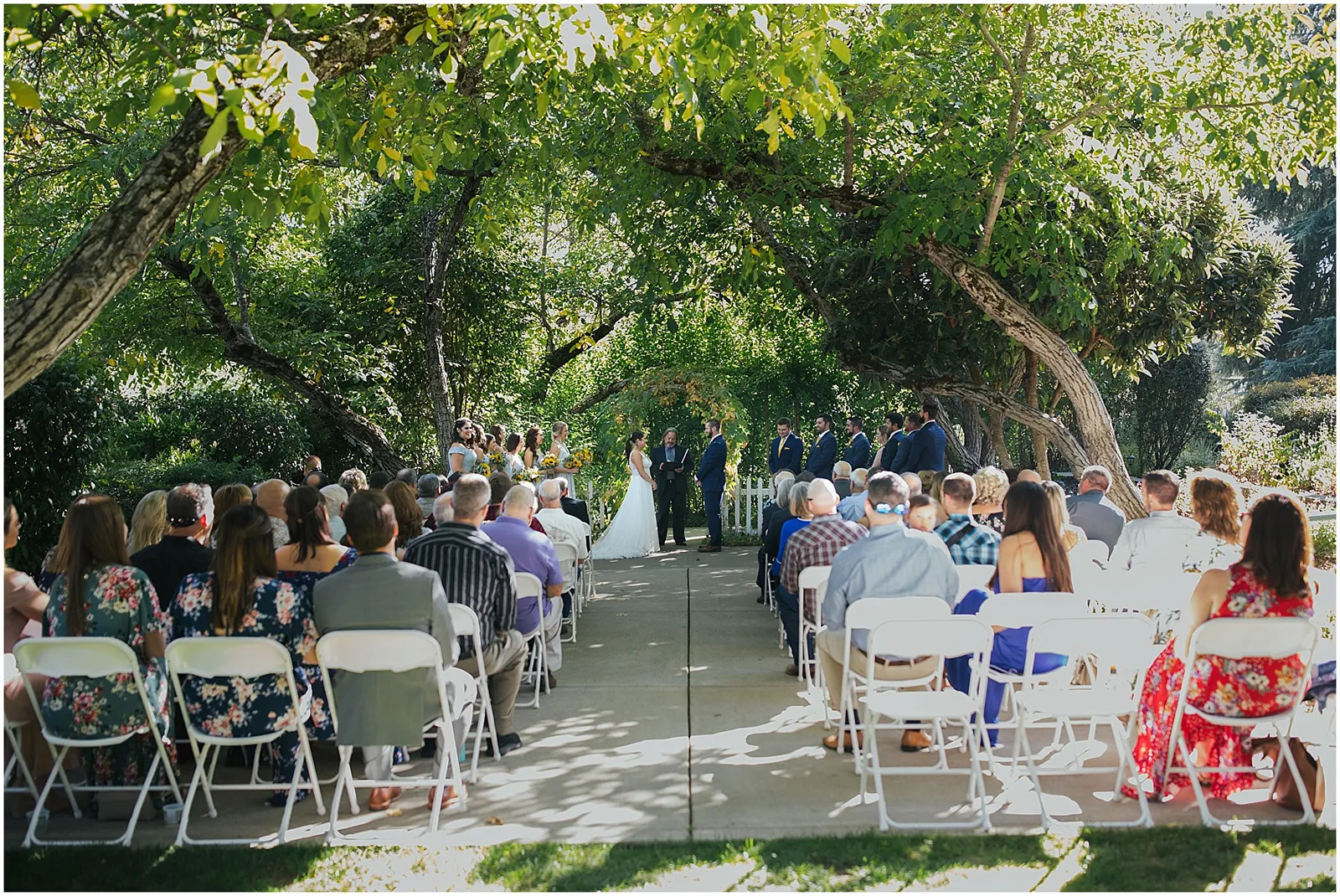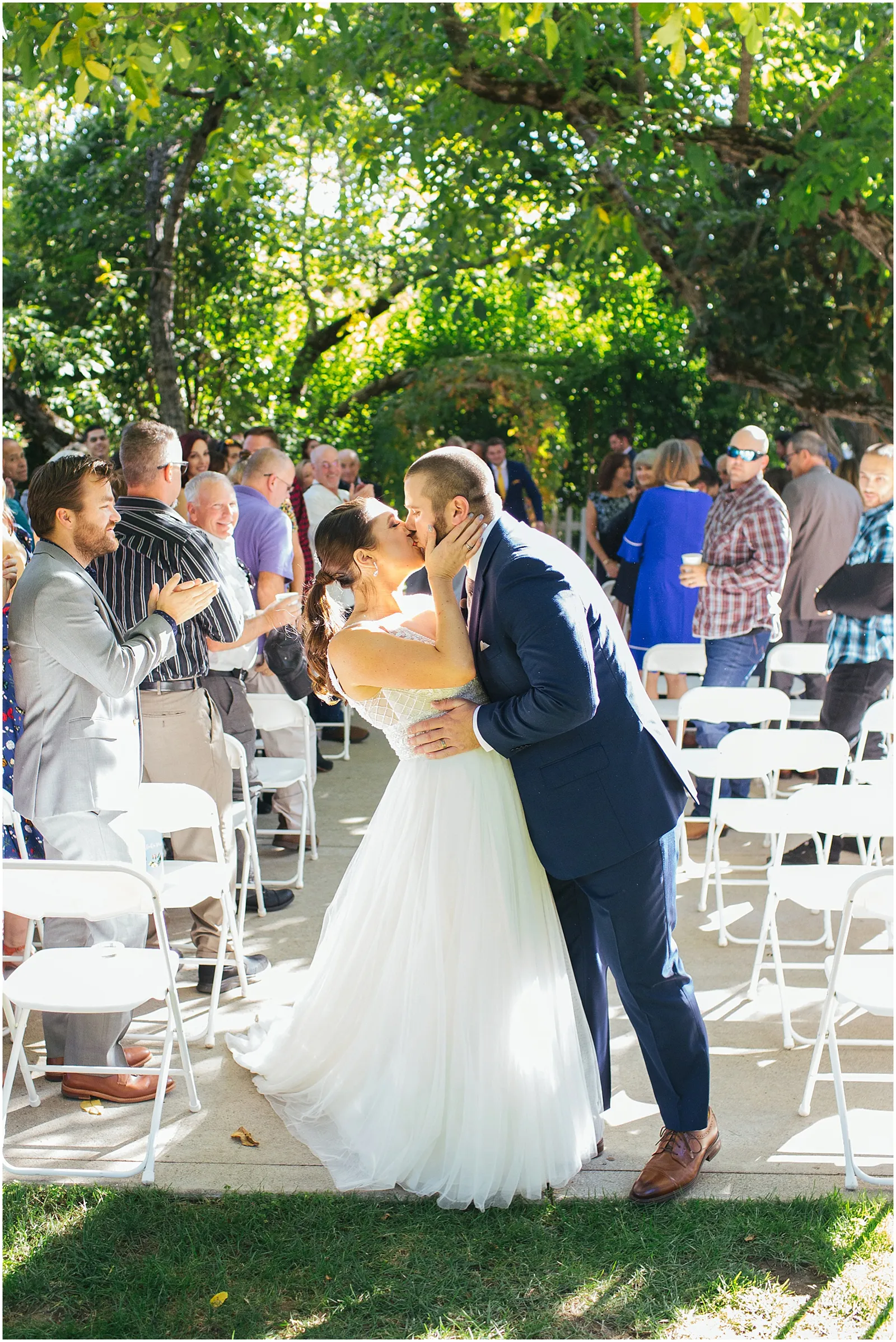 What was the best part of your day?
Jenn: Marcus and I had a couple of minutes after the ceremony to just talk and sit together by ourselves. That was when we got to look at each other and say, "We are married!" It was such an amazing moment. Also, after the wedding, we went to Poor Red's with some close friends and our cousins. Everyone at the bar was buying us Coors Lights and we got to relax, it was fun!
Marcus: The best part of the day for me was just before the ceremony. Watching all my groomsmen walk up to Jenn and give her a big hug was an emotional moment for me. For me it was the moment of my close friends accepting her into our family, and it brought tears to my eyes. I had to walk around the corner to take a breath and my soon to be father-in-law found me and helped me pull it together. Lol.
What else would you like to share about your day?
Jenn: I was a basket case. I woke up really early that morning, stress burping (very attractive). There were a lot of people getting ready in our small house, which made it tough to stay calm. I wasn't worried about marrying Marcus at all. It was an odd feeling that we were the center of attention for the day we had been planning for a year and every decision we made down to how people looked, was all on us. It just felt like a lot of pressure. I was very lucky to have a couple of people that day who really helped. In the end, seeing Marcus for the "first look" (which I didn't want to do in the first place) was the moment that brought me back to life.
Marcus: While texting Jenn in the morning and talking with her MOH, I knew Jenn was on an emotional rollercoaster. I felt terrible and helpless the day of, because all I had to do was set up the tables at the venue and start drinking. When Jenn arrived, we quickly moved up our first look so I could help support her with our big moment. After that it was smooth sailing, and it turned out to be a better day then I could have ever imagined.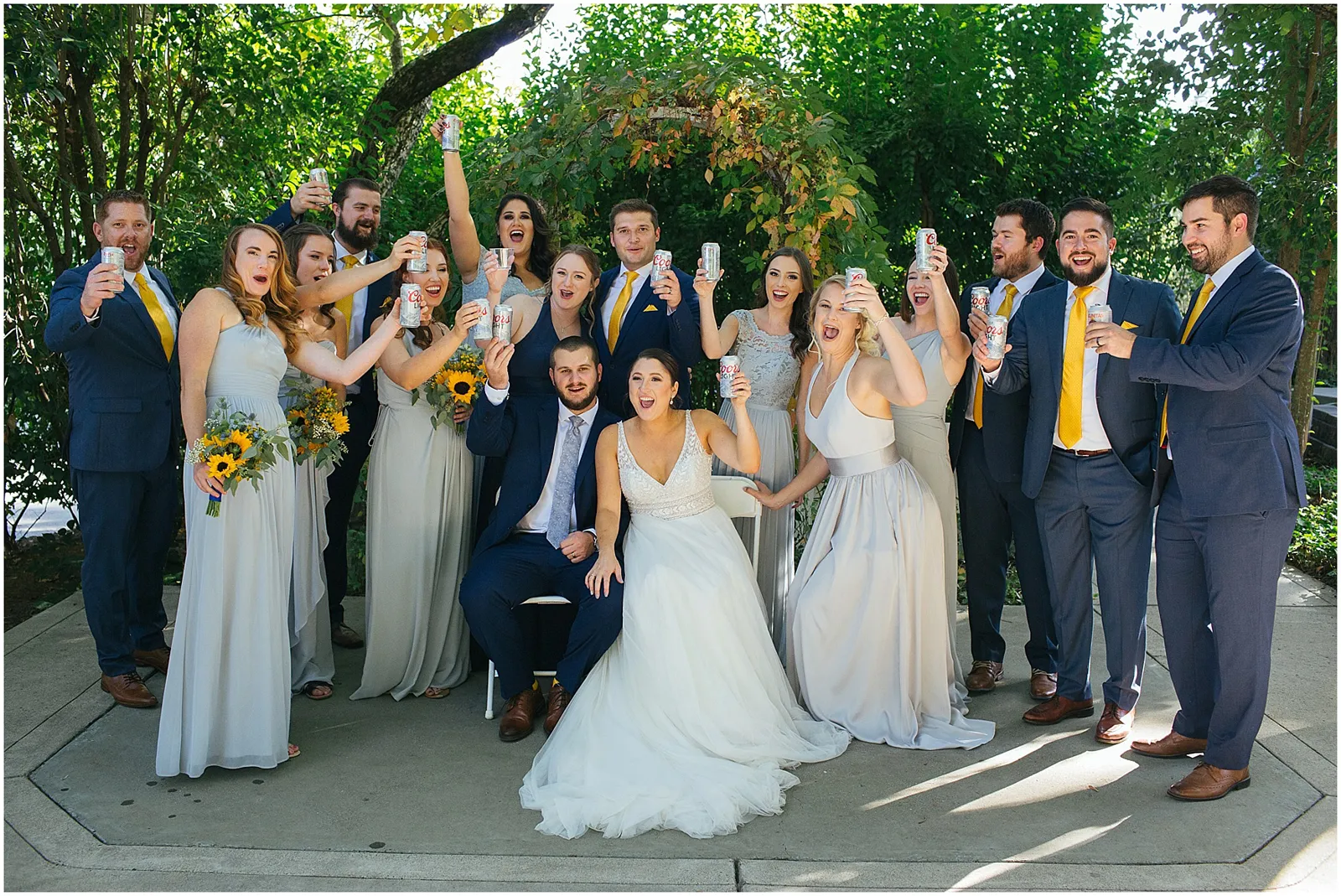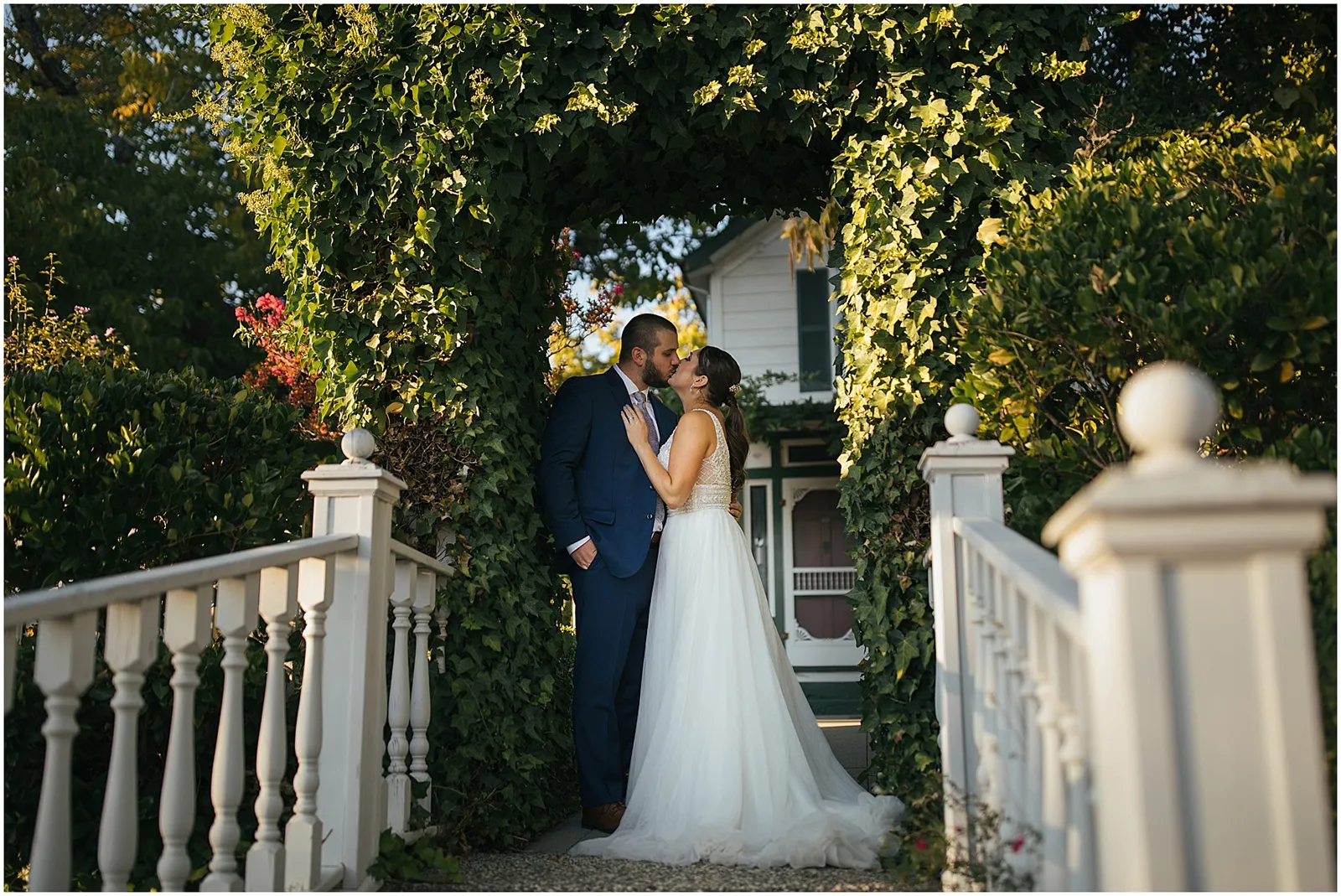 Any advice you'd give to couples planning their wedding right now?
Jenn: Don't over-stress, do what makes you and your partner happy. Everyone else is there to witness your day, so make it about what you want.
-Champagne for everyone would have been nice. Marcus and I had our own bottle, we enjoyed that.
-Be confident with who you are inviting. People like to explain to you why someone should be invited to your wedding or you feel like you forgot people. At the end of the day, people understand if they weren't invited. Especially those who have planned a wedding.
-Your friends and family aren't often in the same place at the same time. Take advantage of it. We had five people spend the night at our house after our wedding. It was such a fun week seeing everyone, having them be involved, introducing them to people they likely would not have met, etc.
-Take fun pictures. My favorites were the softball team one and the other was from the "ball and chain."
Marcus: Try and not sweat the small stuff. Things are going to go wrong or not according to plan. But at the end of the day, those moments become what you remember and love the most. Whether it's no one knowing how to tie a tie, and one groomsmen has to do everyone's, or getting into the post-wedding limo to see all the bridesmaids drank the Champagne from the first ride. That's what really sticks with me and makes for the best stories for years to come.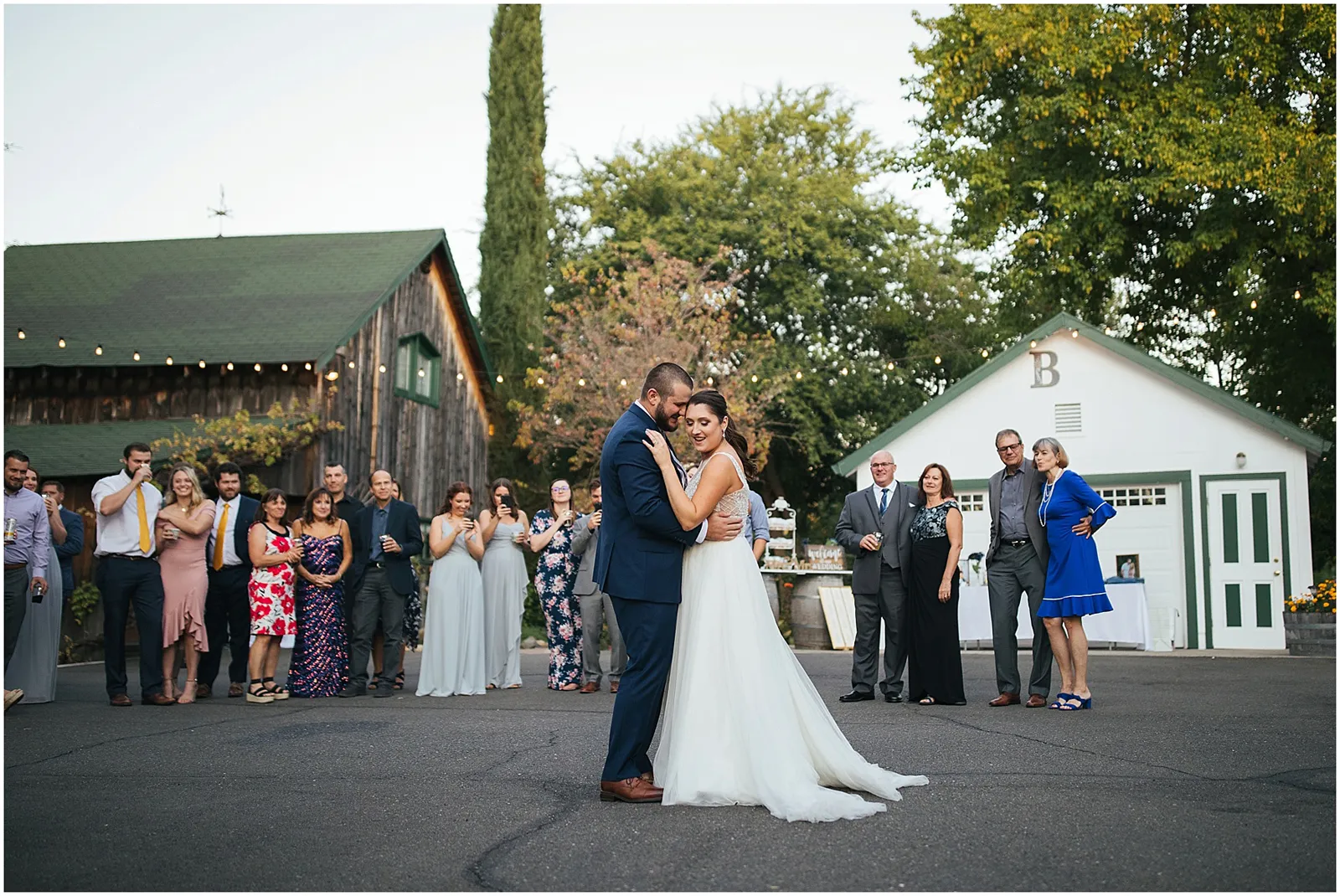 Anything that you would have done differently if you were given the chance?
Jenn: If I knew what I know now, I may have been more open to doing a wedding at a golf course where a wedding planner handled most of the arrangements. It would have been a little less stressful coordination-wise. At the end of the day, our wedding was intimate like we wanted, I don't think we could have picked a better place.
Marcus: Remember to eat! Everyone tells you the day flies by and you never get a chance to eat, and they are not wrong. Now I have to hear about how good our pizza vendor was from friends and family, and I think I only got half of one slice.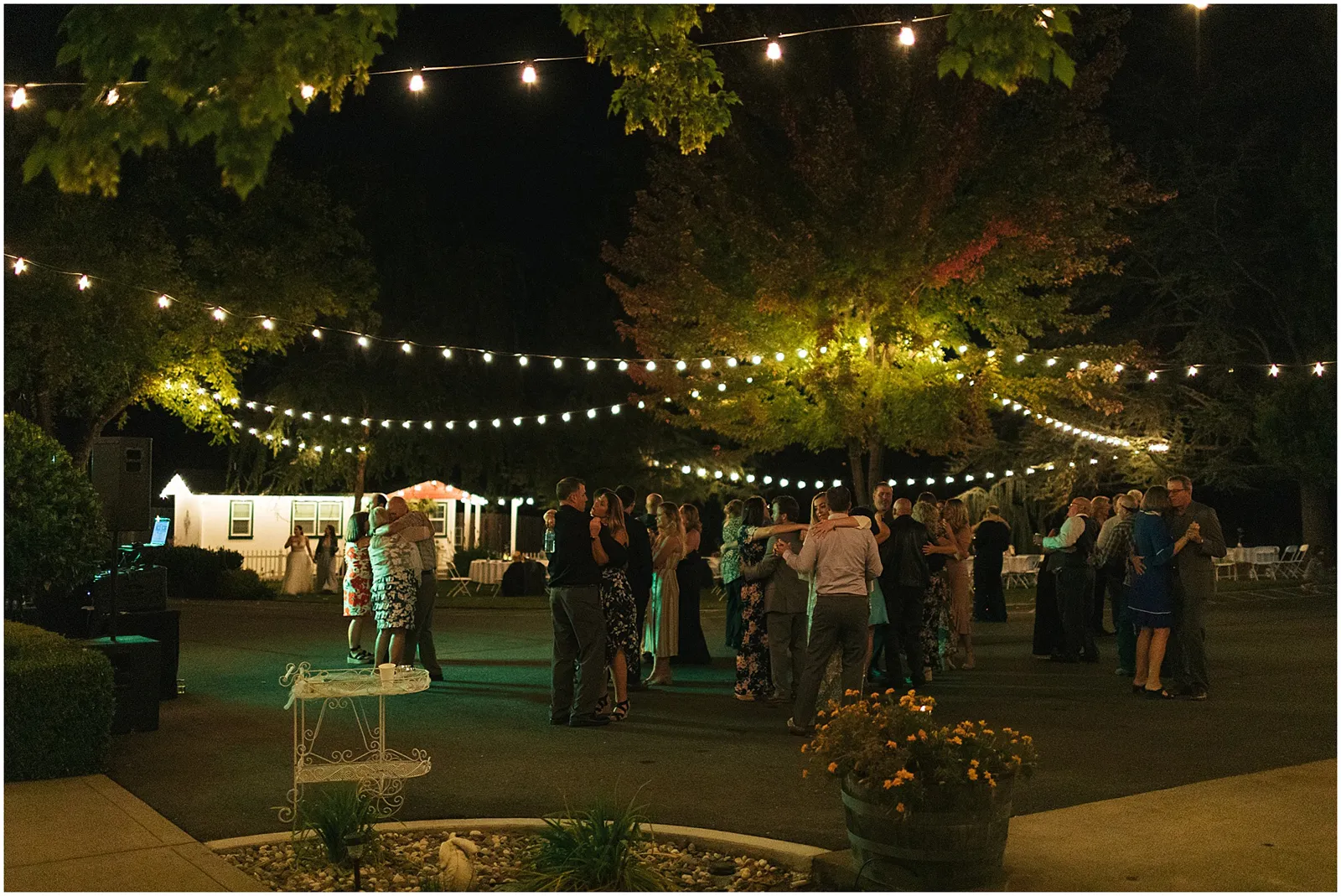 Photos courtesy of and copyright Lixxim Photography, used with permission.
Want more Real Weddings Wednesdays Inspiration? Click here!