Here to inspire you, it's Real Weddings Wednesdays! Today, we present Nga & Rodel!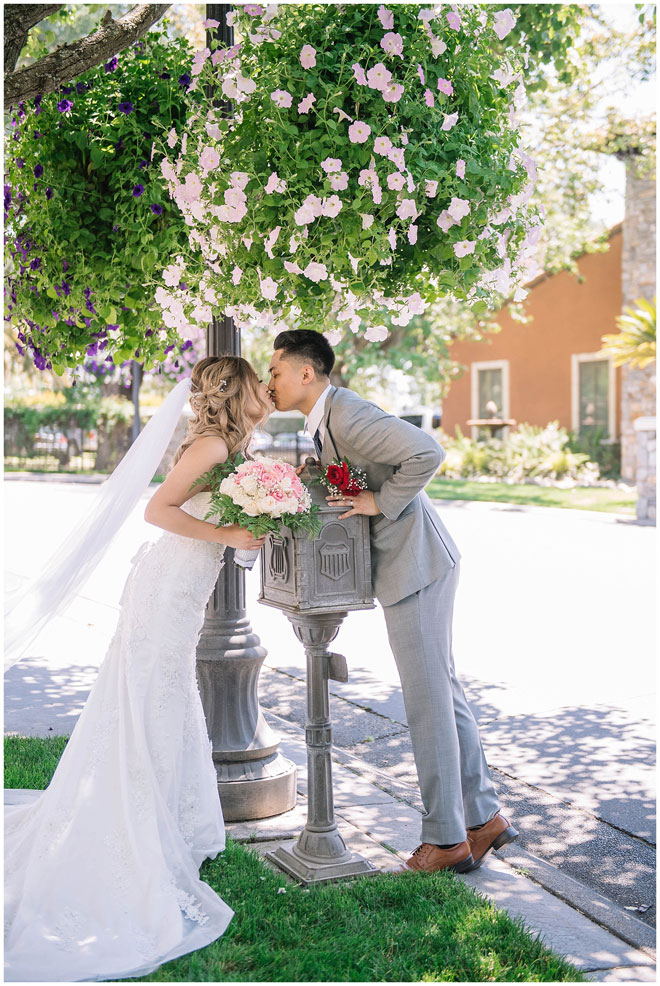 Tell us a little about you and your beloved: To keep it short and sweet, we've gone to the same school since eighth grade, but never spoke or interacted. It wasn't until the second year of college when he slid into my DMs on Facebook. He wanted to hang out, but I was afraid of getting kidnapped (he thought I was playing hard to get, but I was legit scared). It somehow worked out and seven years later, he proposed at Pismo beach. I thought the trip was to celebrate his birthday, but he took advantage of me focusing on planning his birthday and did his own planning of the proposal. As the sun was setting, we went on a walk at the beach (he was stalling while my family set up the rooftop home we rented for the weekend with candles and rose petals). When we came back to the house, it was pitch dark. He led me to the rooftop, mumbled some stuff we both cannot remember, and he proposed.
The planning of the wedding was surprisingly pleasant. We knew what we wanted or had an idea and booked everything early. Of course it was stressful leading up to the day because there was a lot to do with little time left, but it was well worth it. We'd do it all again if it means we can re-live the moment.
What was the most amazing part of your day? According to Rodel, "Putting that ring on yo finga."
What else would you like to share about your big day? It was perfect. Being able to combine his culture and mine all in one day made the day even more special.
Ceremony Site: Arden Hills Club & Spa
Officiant: Groom's best friend
Reception Venue and Caterer: King Palace Seafood Restaurant
Photographer: Two Twenty Photos
Flowers: DIY by family
DJ: DJ Ninhtendo
Photo Booth: The Photo Spot
Decor Rentals: Phuong Trinh Bridal
Lighting: Brighten Up Event Lighting
Transportation: Red Carpet Limousine
Any other of your wedding vendor(s) you'd like to call out that we missed in the above questions? We want to shout out Tra of Two Twenty Photos. Not only did she fit in with my family, she helped direct the wedding. When we felt lost or did not know where to stand, she would suggest and direct us the right way.
Honeymoon Location: Hawaii
First Dance Song: "Back at One" by Brian McKnight
Any advice you'd give to our readers who are planning their weddings right now? Plan early, book early. Don't stress out and know that there is plenty of time, even though it doesn't appear so. Definitely take advantage of help being offered and don't be afraid to accept help. With that said, everyone just wants to help and provide different opinions. With no disrespect, don't worry about them. At the end of the day, it's your wedding and you get the final say. Everything will fall into place!
Anything that you would have done differently if you were given the chance? No, the wedding was perfect and memorable. It exceeded our expectations.
Photos courtesy of and copyright Two Twenty Photos, used with permission.

Want more Real Weddings Wednesdays Inspiration? Click here!