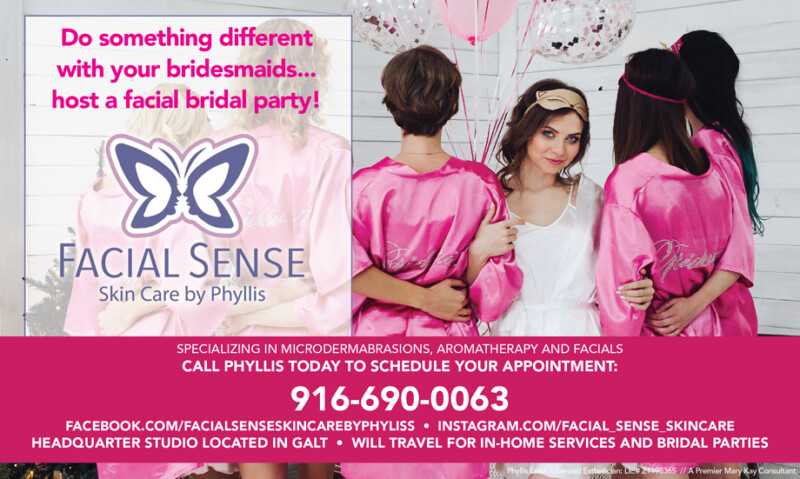 Get your skin ready for your big day!
I'm a Licensed Esthetician (Lic. #Z119865) specializing in Microdermabrasions, Aromatherapy, and Facials.
When was the last time you took time out for your face? It's the only one you've got! It's not enough to just have good skin-care products.
First – it's easy to buy them, but it's another thing to regularly use your skin care products. For your products to be most effective, you also need to apply them in the correct order for best absorption.
Your routine will depend on your skin type, the ingredients and formulations of your products, and the time of day. A good rule of thumb is to apply in order of texture, from thinnest to thickest, since thin products won't be able to penetrate thicker ones.
Whether you have a 3 or 9 step routine, there's 1 thing anyone can do to improve their skincare, which is to apply products in the right order.
No matter your skin concerns, you'll want to start with a clean, toned base, then apply concentrated, active ingredients, and finish by sealing in moisture—and, of course, SPF in the daytime.
Here are the steps for a good skincare regimen:
You may not do all 9 steps every day, but this is the order that's best.
1st, wash your face morning & night, rinse your face with water and rub a small amount of gentle cleanser between clean palms. Rinse and pat dry and get started!
Apply toner.
Apply serum.
Apply eye cream.
Use spot treatment.
Moisturize.
Apply retinoid.
Apply face oil.
Apply sunscreen.
Applying sunscreen may be the last step, but nearly any dermatologist will tell you that sun protection is the most important part of any skin-care regimen.
Protecting your skin from UV rays can prevent skin cancer + signs of aging. If your moisturizer doesn't contain SPF, you still need to wear sunscreen.
Look for broad-spectrum SPF, meaning that your sunscreen protects from both UVA & UVB radiation. Some sunscreen requires 20 minutes applied before sun exposure for it to be effective.
Let's talk skin care products during your next session!