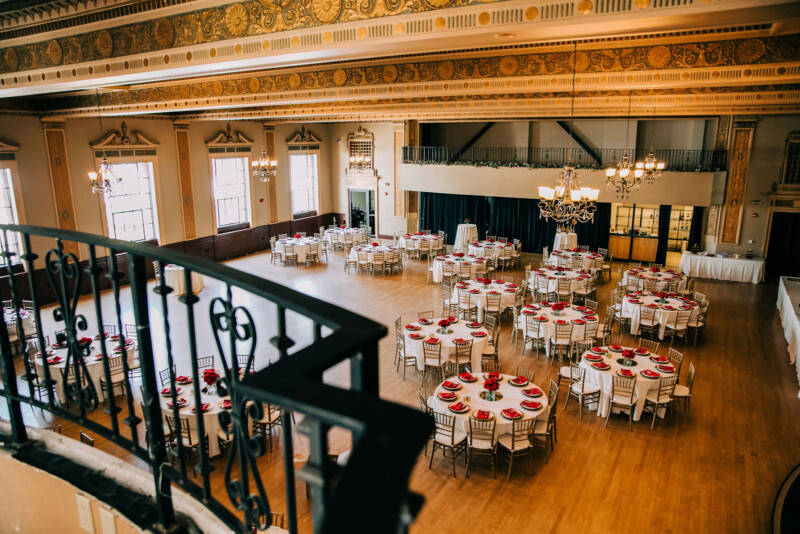 The Elks Tower Events team welcomes all types of special events and are well trained in customer service excellence.
Our team, our food, and our value speak for themselves,and will ensure a memorable experience.
The Historic Ballroom & Premier Location-Located in the heart of downtown Sacramento.
A truly one of a kind 5,000 square foot space located above the ground floor, right above our bar Locked Barrel, with both elevator and stair access.
Unique in its open-air design and self containment, it features two mezzanine style balconies, vaulted ceilings with chandeliers, large windows for natural light, natural wood floor, restrooms, and a full bar.
The Historic Elks Tower Ballroom can seat 330 guests with use of the small mezzanine, up to 300 guests on the main floor by itself.
We are the perfect venue for weddings, corporate events, holiday parties, fundraisers, receptions, etc. We look forward to hosting your special event At The Elks Tower.