Welcome back to another installment of Real Weddings Magazine's Partner Profiles!
This week we highlight La Raye, the beautiful talent behind The Blonde Bouquet. If you've been wanting to learn more about The Blonde Bouquet, now's your chance! Take it away, La Raye!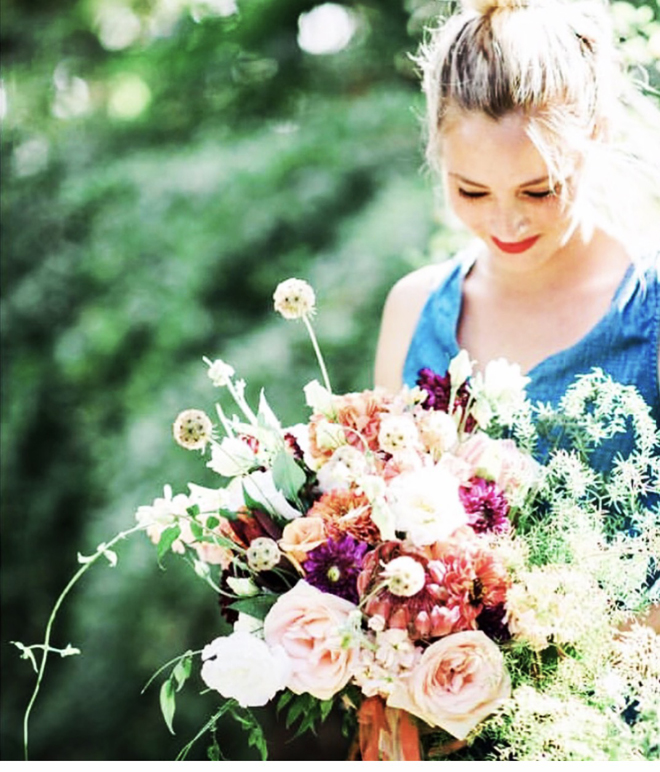 The Blonde Bouquet
Tell us a little about your company? The Blonde Bouquet specializes in crafting whimsical, yet elegant wedding and special event floral arrangements. Using local, fresh blooms whenever possible, all designs are assembled with the utmost care to fulfill each and every client's dream. The Blonde Bouquet's floral designs have become known for their organic feel, use of unique textural elements, and unusual flower combinations.  In addition, The Blonde Bouquet gives a percentage of profits from every event back to charities that empower women in need.
When did you establish your business? From a young age, La Raye has gravitated toward the beauty that is discovered in everyday life. Over the past 13 years, La Raye has worked in the fashion industry, specializing in visual merchandising. She has worked all over California, from L.A. to San Francisco, with high-end companies such as Anthropologie and Nordstrom.  Inspired to make a career change, La Raye yearned to pair her extensive fashion and design experience with her love for nature and all things creative. Out of this fusion, The Blonde Bouquet was born.
La Raye lives in beautiful Northern California with her husband Andy, dog, Mr. Bennett and hedgehog, Quilliam.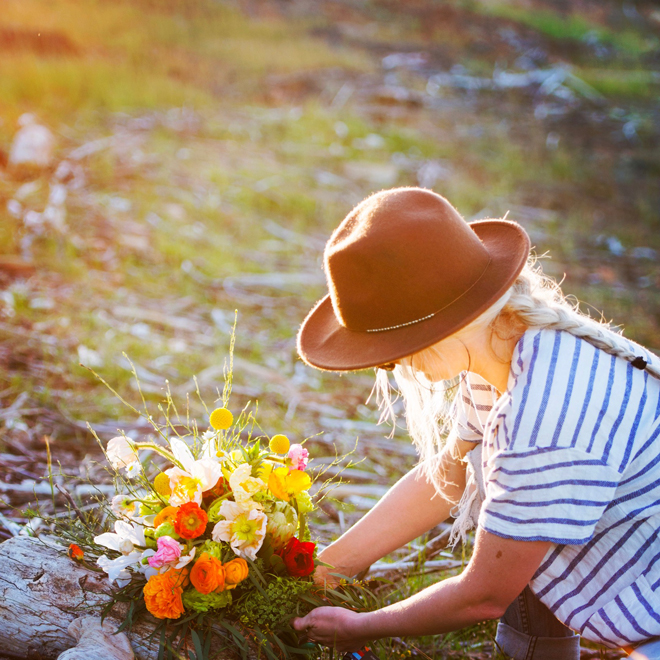 What sets you apart from your competition? I found that The Blonde Bouquet is set apart from most competition by the simplicity of being kind and really caring about each and every client. Making every client feel heard and understood is very important to me and the way I run my business. I have found that the floral industry is very competitive and human kindness is rare. I believe having clients feel valued and being heard is key.
Where do you find inspiration? I am a big believer in finding inspiration in nature and friendship. I love going on hikes, backpacking and being with positive people that bring out the true self. I also enjoy my yoga practice. I  find that peaceful meditation brings new ideas and a clear mindset for the creative juices to flow.
What trend do you see coming for weddings this year? I see in the next year silver and chrome the metallics of the moment. I see more formal weddings becoming a trend. And of course, for the floral design, I see hanging floral arrangements being something unique.
For more information about The Blonde Bouquet, log on to Theblondebouquet.com.  And, be sure to follow La Raye on Instagram HERE.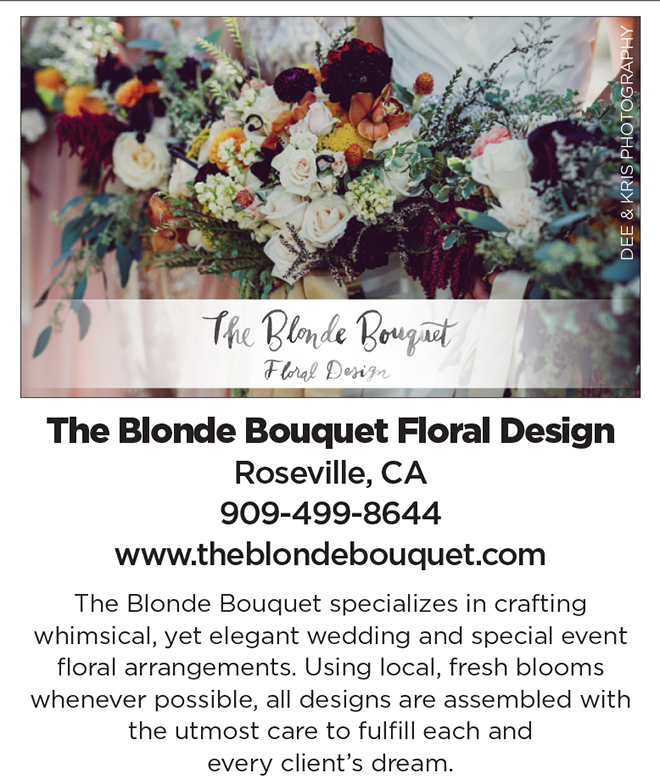 Blog post by Real Weddings Magazine's Social Media Maven, Aimee Carroll.
Photos courtesy of The Blonde Bouquet.
Subscribe to the Real Weddings Magazine Blog! Click here:
[subscribe2]