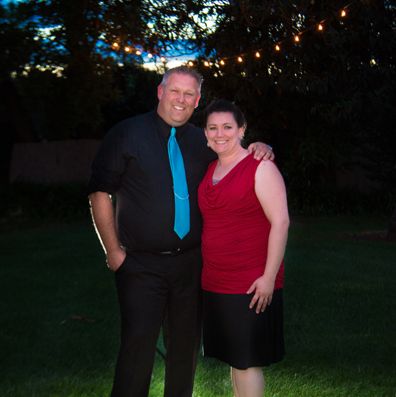 Matt Wescott of Wescott & Co. Photography & Media brings up a good point: "Outside of the wedding party there is no one who will spend more time with you on your wedding day than your photographer."
They understand that the first priority in selecting a photographer should be the photos themselves, but a close second priority should be feeling comfortable with who the photographer is.
Are they fun and friendly? Can they take command to get families organized? Can they make you feel your best in front of the camera? Can they truly help make our wedding photography experience a good one?
These are questions Wescott & Co think are important to ask yourself when selecting your wedding photographer.
Wescott & Co provides amazing photography, a fun photographer and simple pricing. They have one package for photography and one package for videography and then a la carte items to customize each package.
Wescott & Co believes in telling your wedding story whether through photos or video, and they are committed to capture all the little things that make your wedding YOURS.
For more information about Wescott & Co., log on to Wescottco.com or call 855-701-0449.
Make sure to "like" Wescott & Co. Photography & Media on Facebook for updates at facebook.com/wescottco.
Photos courtesy of Wescott & Co. Photography & Media.
Tune into the Real Weddings Blog next week to check out another featured vendor…!
---
Blog post by Real Weddings Magazine's writer, Kelley Saia. 
Subscribe to the Real Weddings Magazine Blog! Click here:
[subscribe2]