Lake Tahoe in the fall may have a chill in the air, but the colors in this styled shoot will certainly warm you up! The red florals, mustard yellow linens and gold (yes, GOLD!) chairs combine to create an incredibly inviting space. Plus, that dress; the lace, the sleeves, the cutouts; is to die for!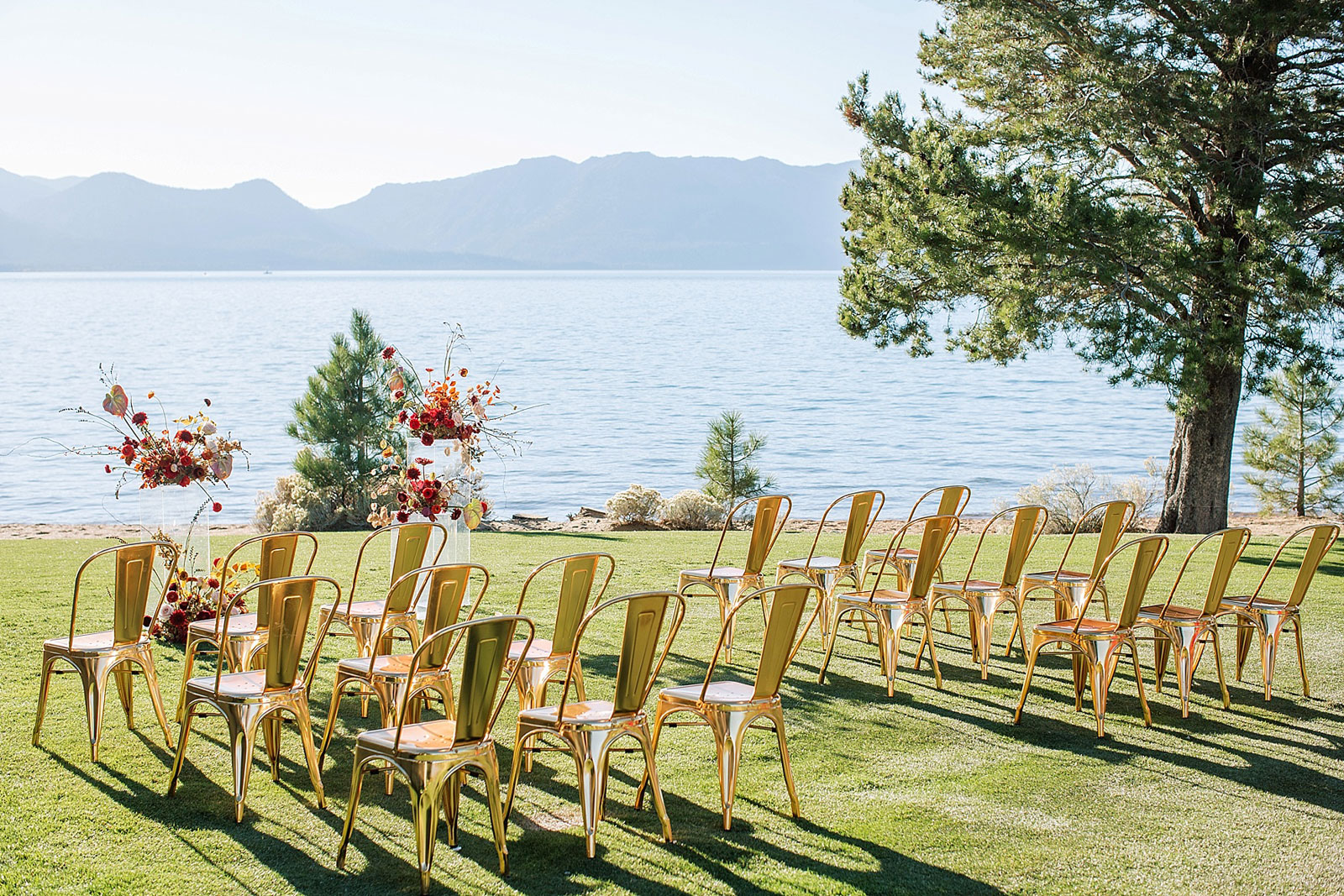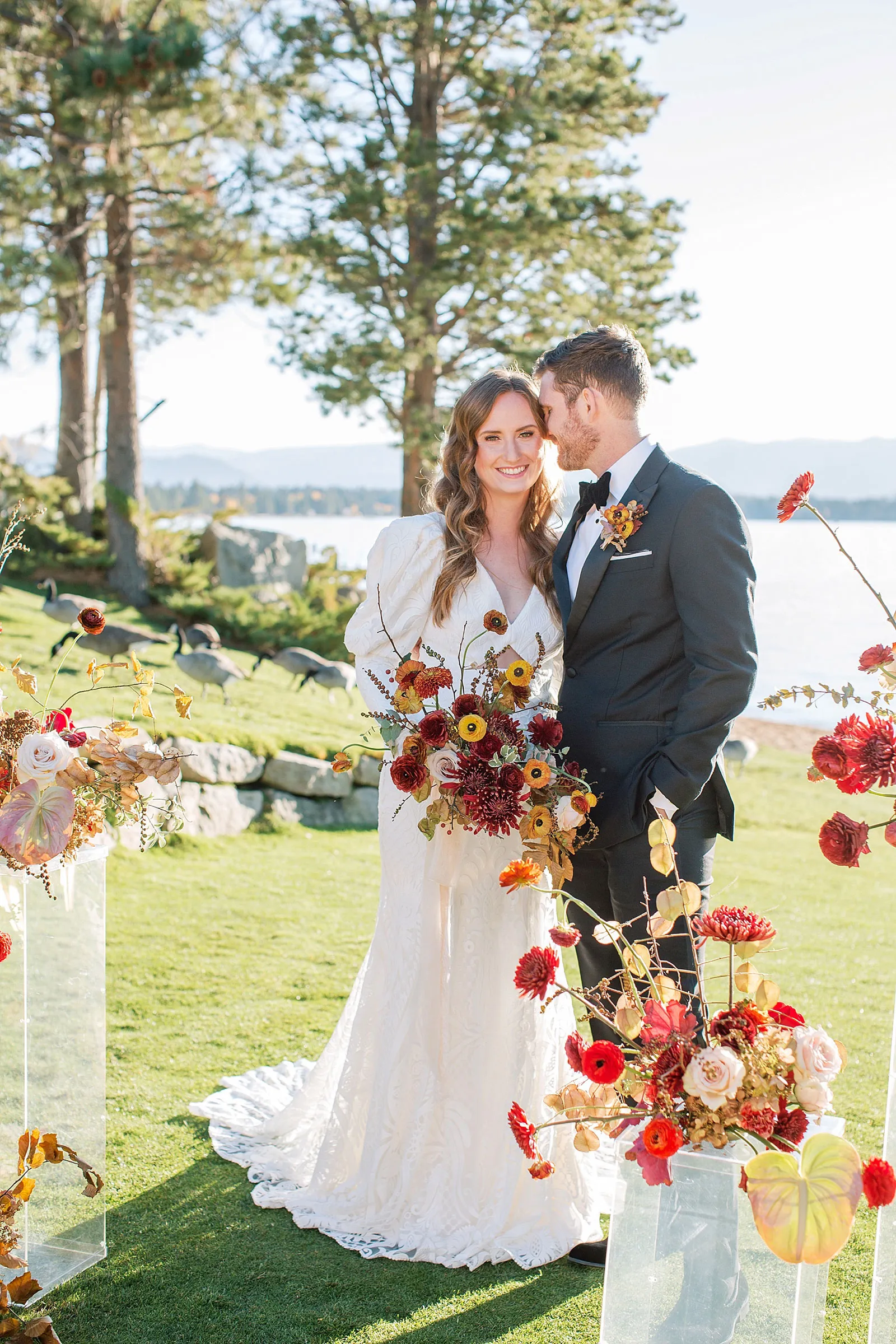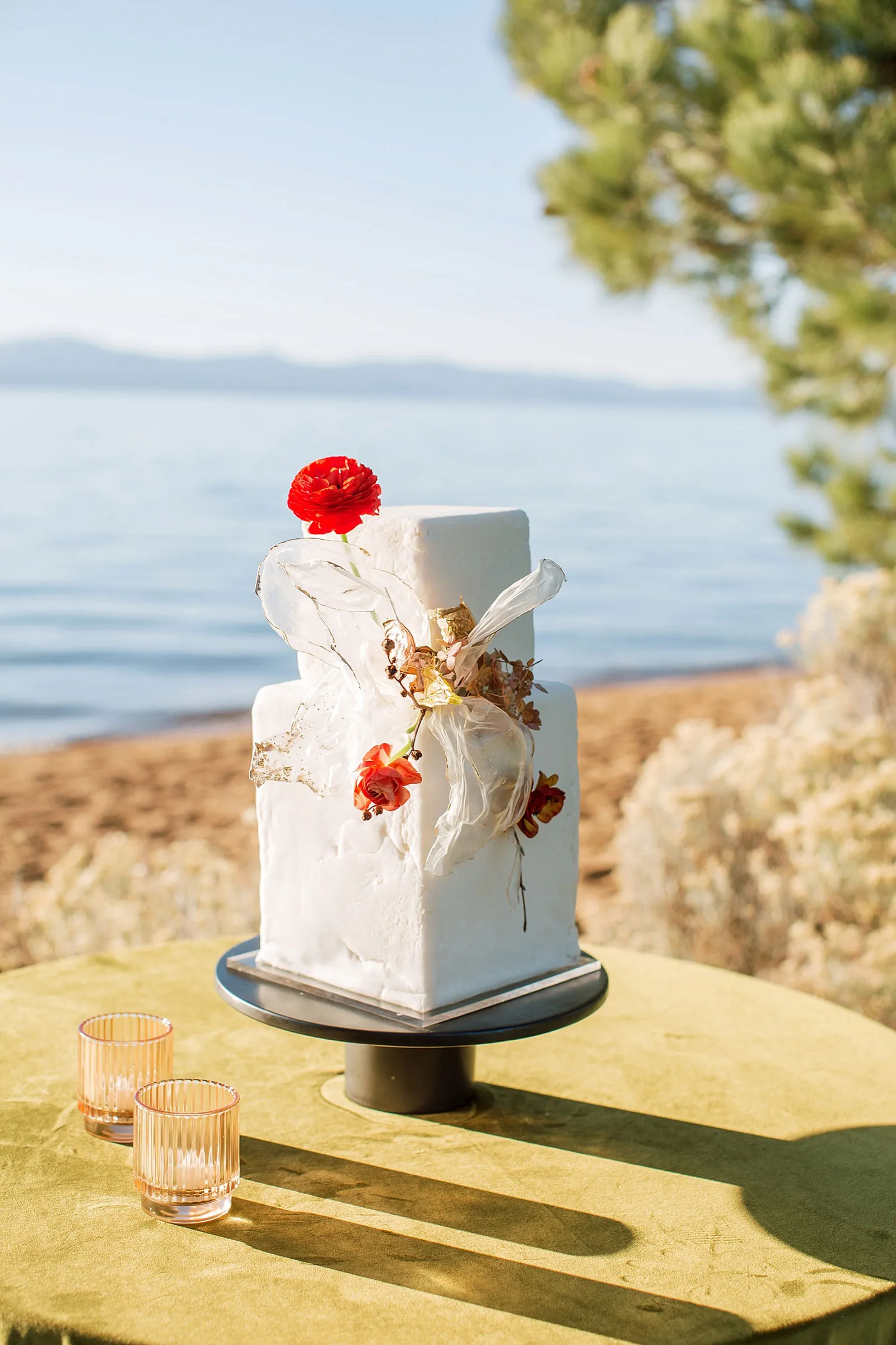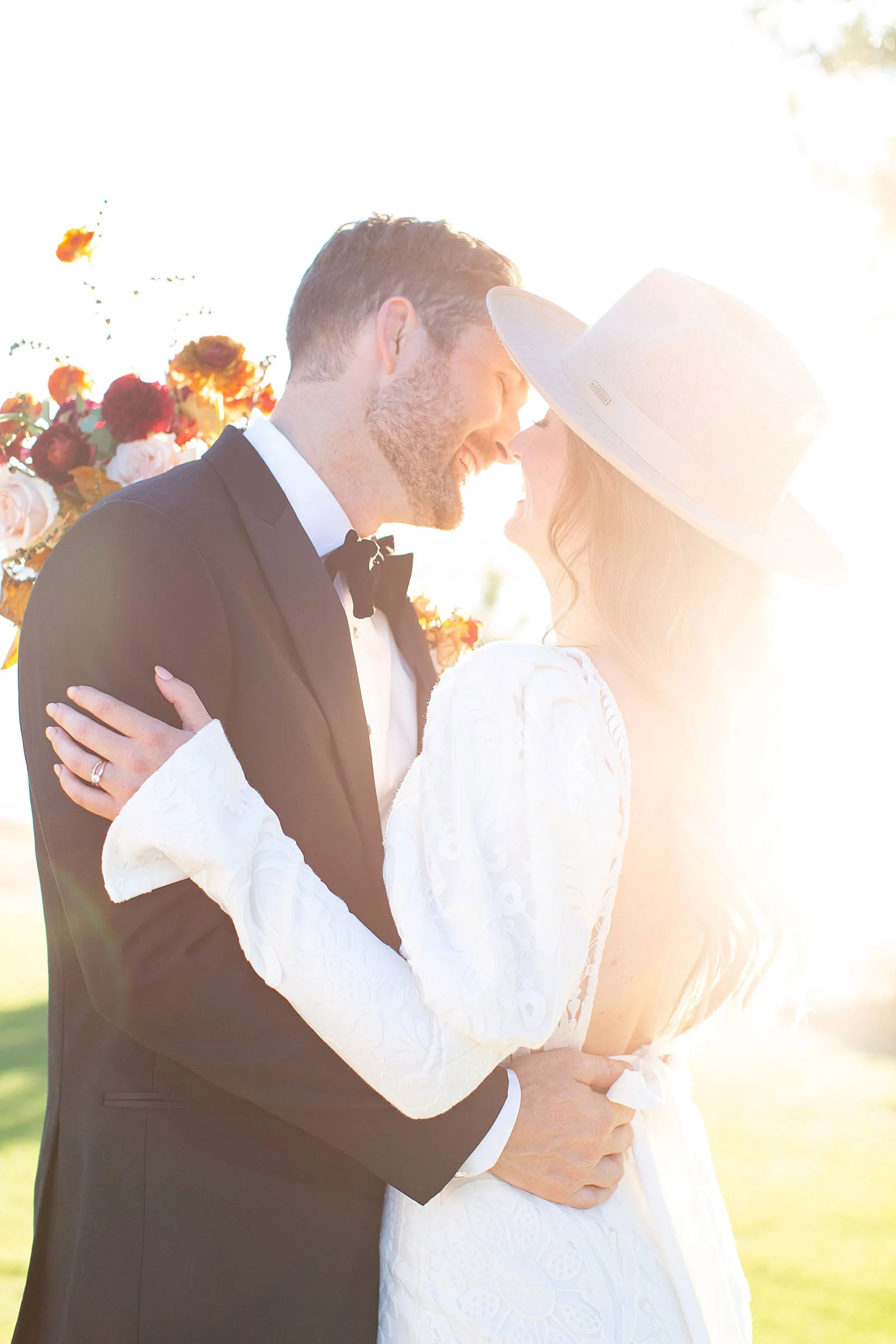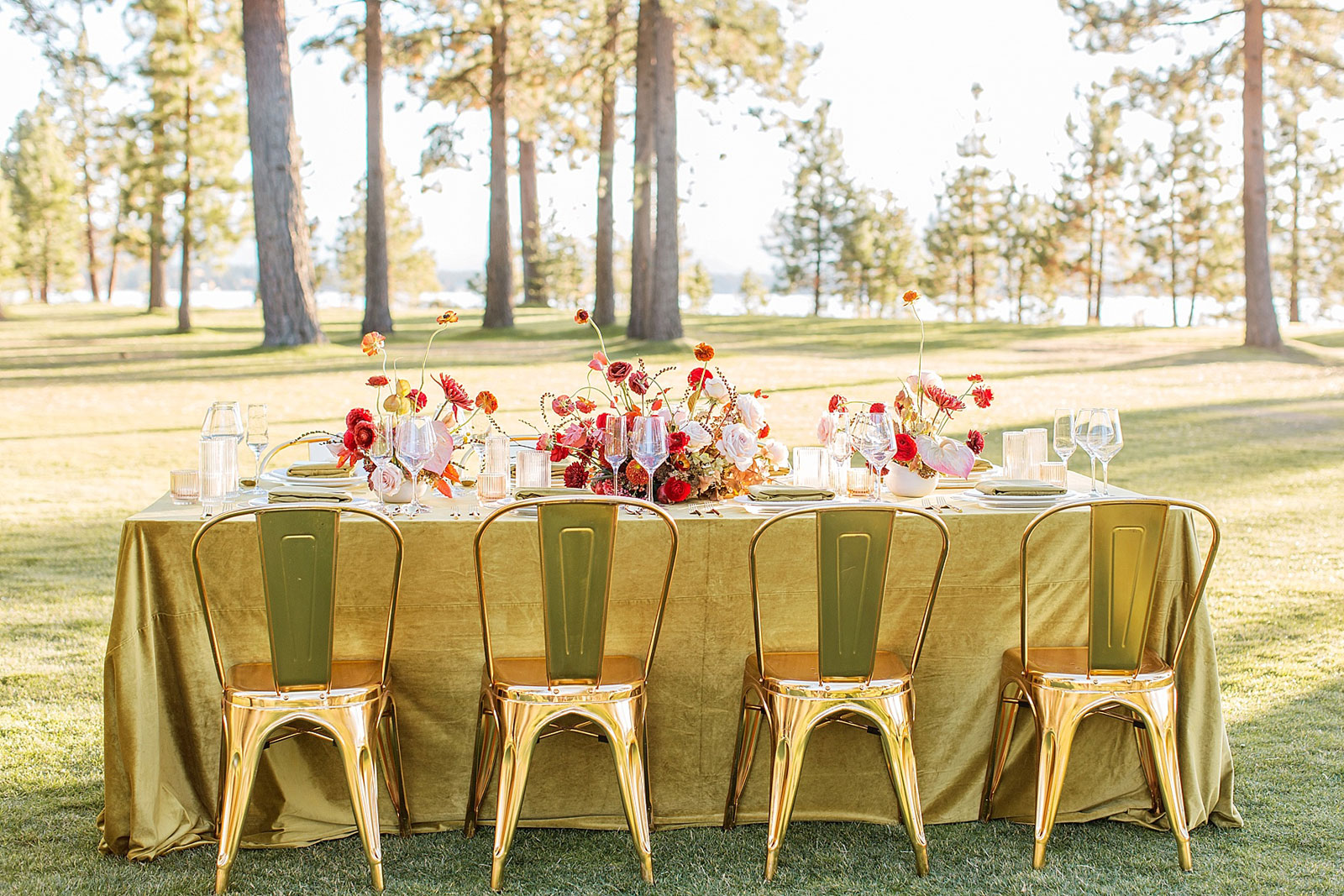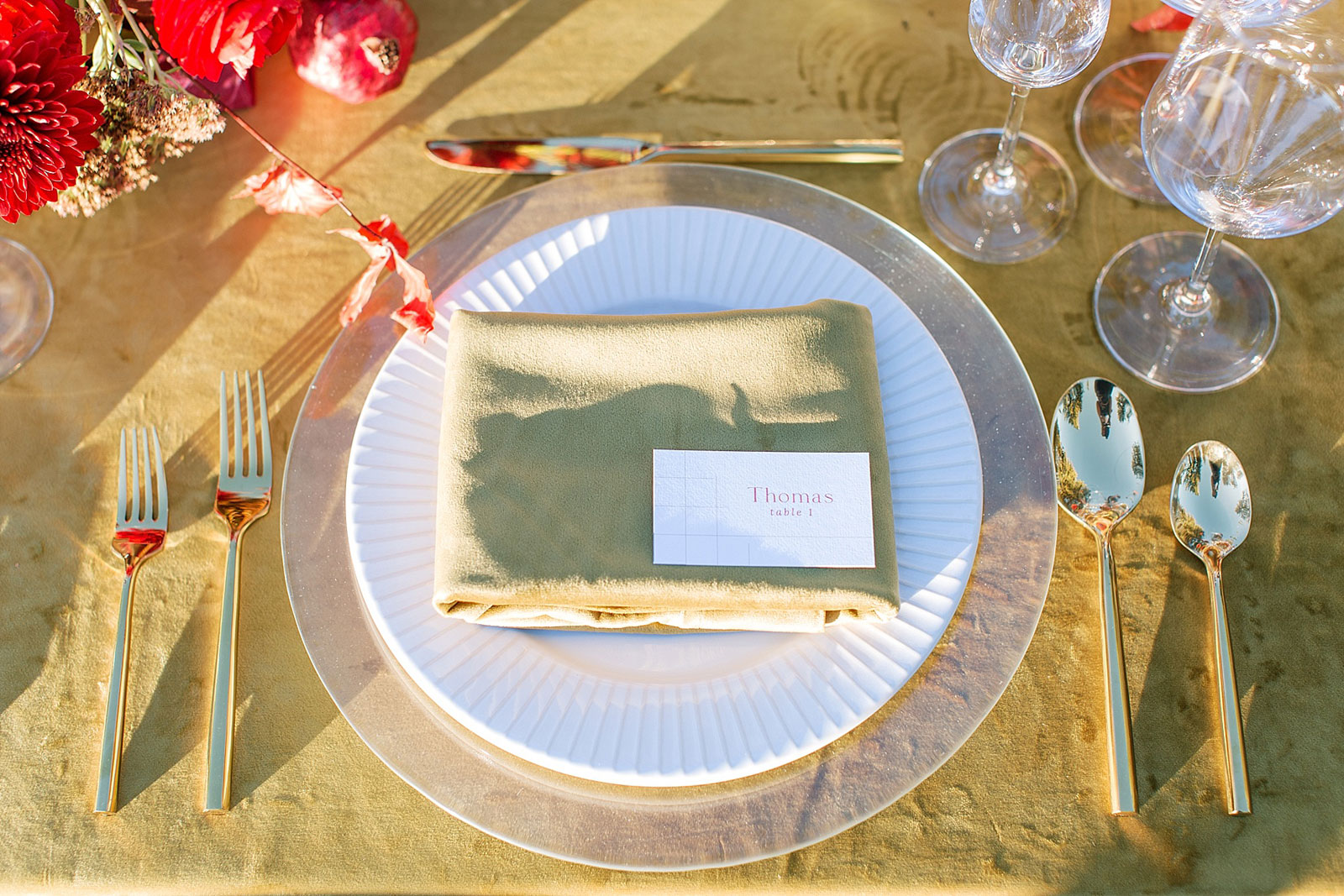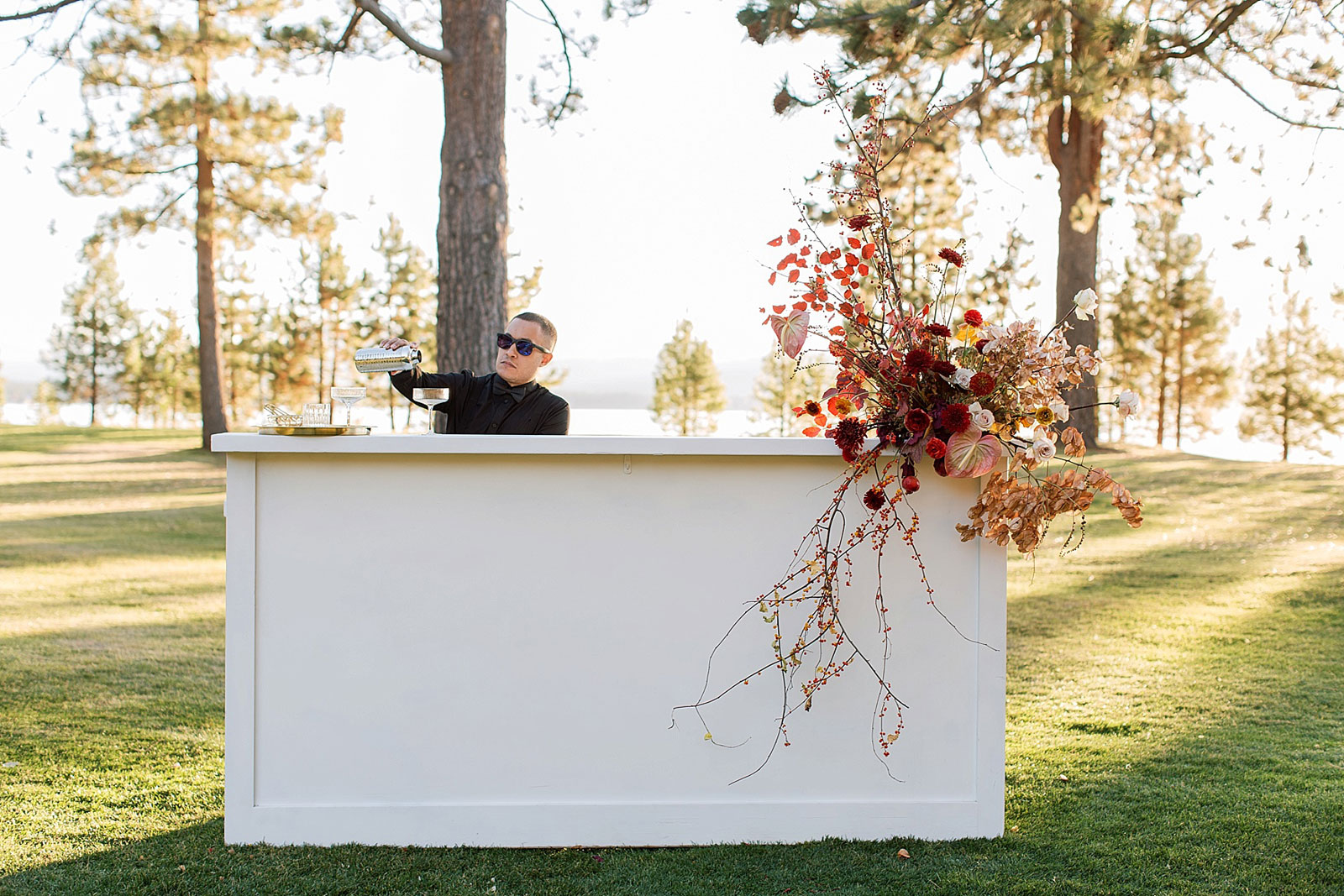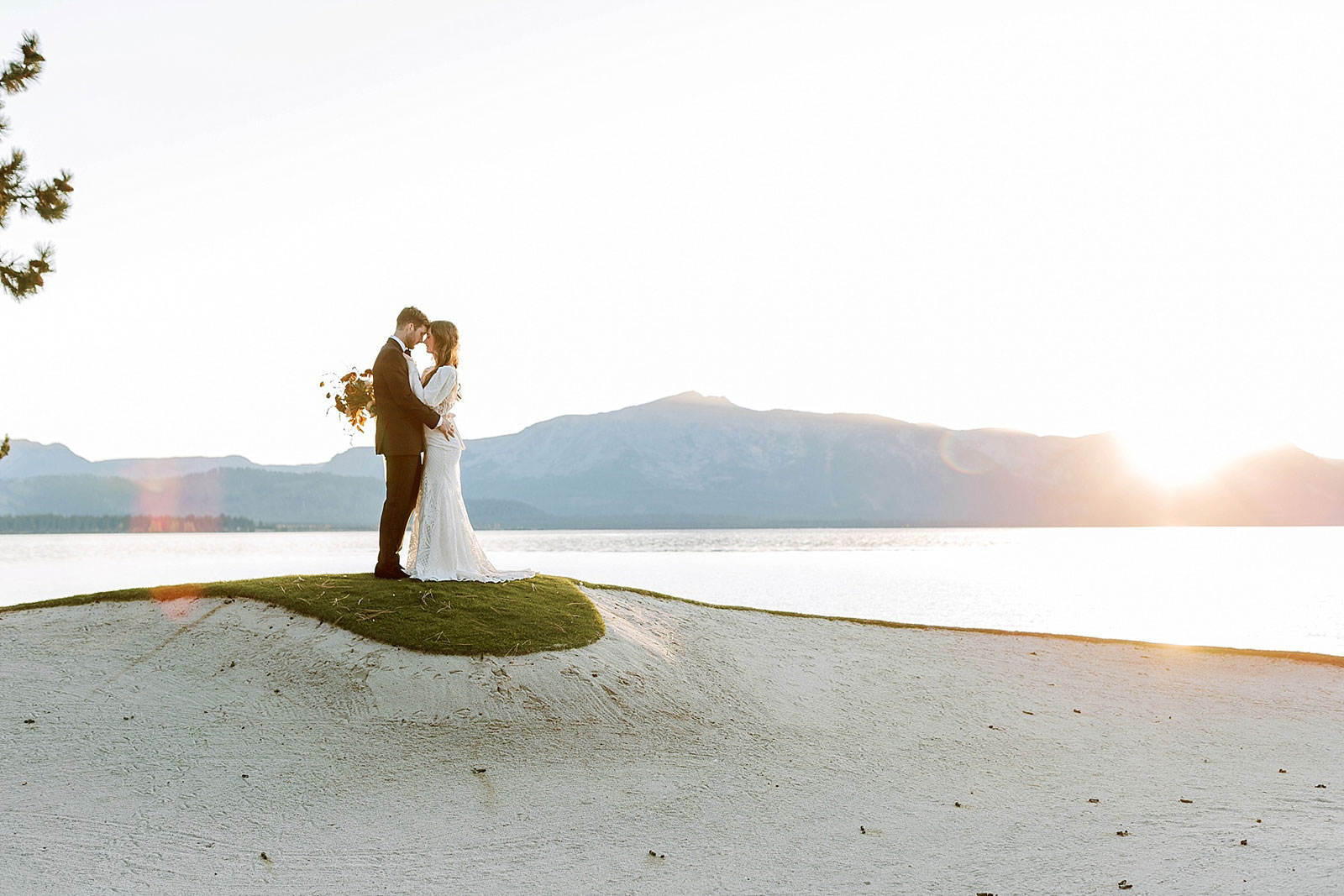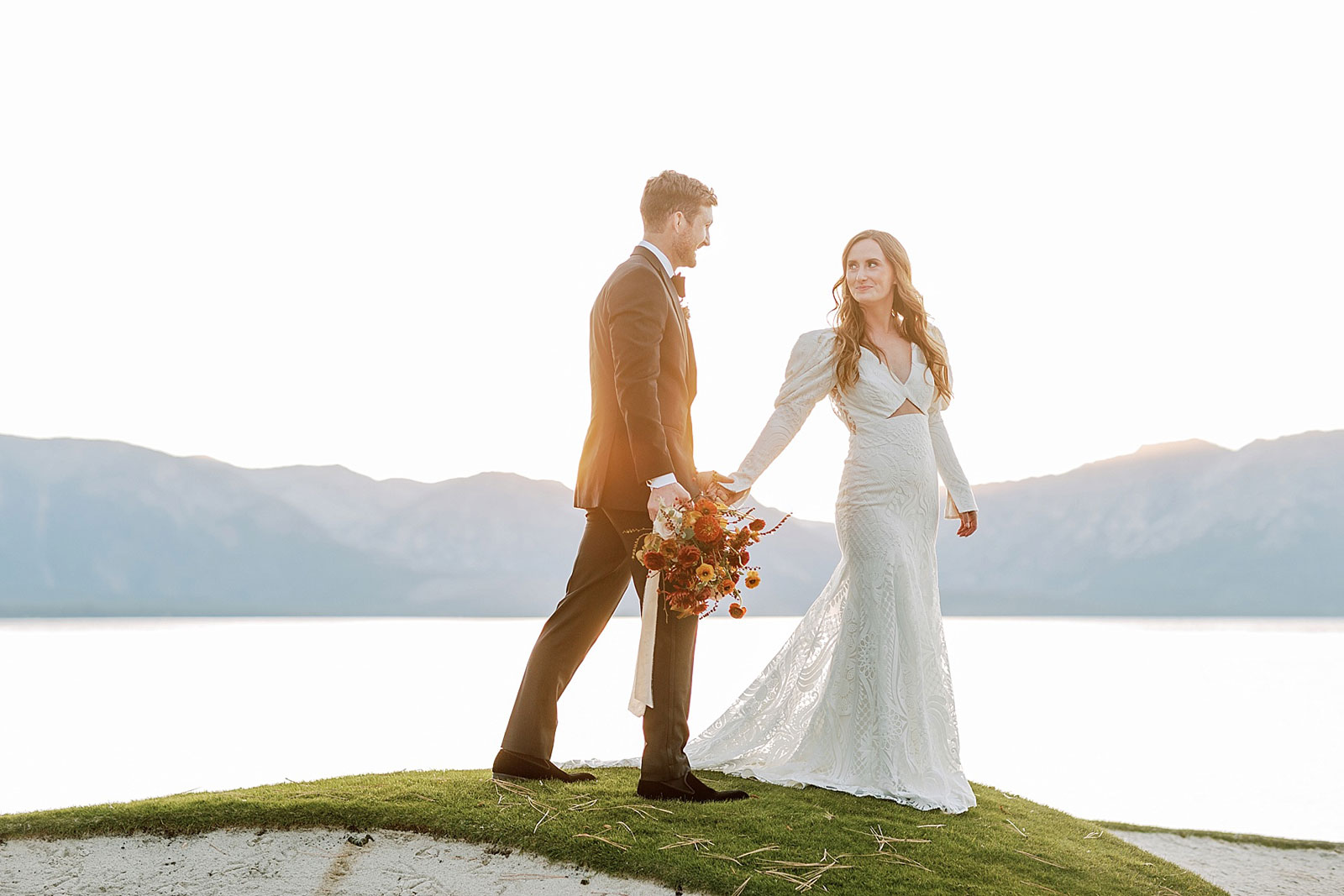 Need more inspiration? We got you. CLICK HERE!
Photos courtesy of Angelina T Photography.
Blog post by Real Weddings Magazine Associate Editor, Emily Peter-Corey.