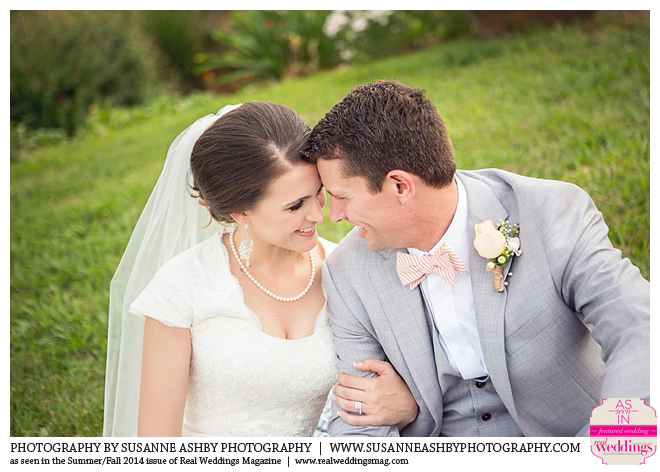 People hear lots of horror stories not only about blind dates but trying out new restaurants based solely on Yelp reviews, too.  Amy and Andy, however, are in that slim percentage of successful couples who had an unexpectedly tasty dinner at a restaurant found on Yelp and met on a surprisingly fun blind date that led to so much more.
Andy, being a South Carolina gentleman, knew he wanted his mother's blessing when he decided to ask Amy to marry him. They flew her in to San Francisco for a weekend to meet Amy and, unbeknownst to her, so that she could help him pick out an engagement ring.
The day before Andy was about to fly back to South Carolina for the holidays, Amy walked into a foyer abuzz with brightly colored balloons and photos of some of their favorite memories tied to the strings, along with Andy down on one knee. A few hours later he was on a plane, but for the next week Amy could glance down at the beautiful new reminder of her husband-to-be and their love.
As they (yes "they"—Andy was equally involved in the decision making) started to prepare for their laid-back vintage-style wedding, they settled on some excellent vendors to help bring their vision to life. Amy also decided to take on some DIY projects herself—all of the napkins, floral arrangements and flower girls' dresses.
"Celebrating with those closest to us—seeing our happiness reflected in their good time and camaraderie so they could feel a bit what Amy and I feel for each other—that was the special part," says Andy.
Like so many before her, Amy got a little stressed out when all of those DIY projects seemed to sneak up on her, but with the help of a very willing group of friends and family they all got done in time. Making the flower girls' dresses was a larger undertaking than it would've been in most other weddings; instead of having a traditional bridal party, they had an army of flower girls. In fact, the flower girls ended up being joined by a banner boy, in what led to one of the most awe-inspiring moments of the day.
They had wanted to find a way to include Amy's nephew, Jack, in the ceremony and were struggling to figure out how. Andy was standing at the front of the aisle, determinedly not looking toward the back—in case he might catch a glimpse of his bride before the proper moment. When he was told to turn around and look, he refused, unwavering in his resolution not to see the bride before the right time. Eventually he caved and saw little Jack coming up the aisle with a banner that read "Uncle Andy, Here Comes Your Girl." Andy started tearing up, but not before he spotted the love of his life walking toward him.
The ceremony and reception—which featured family-style tables dressed up with vintage lace, as well as hand-made floral arrangements in light oranges and pinks reminiscent of a mild sunset—was held at Hidden Creek Farms. As Andy puts it, they really enjoyed "celebrating with those closest to us—seeing our happiness reflected in their good time and camaraderie, so they could feel a bit what Amy and I feel for each other—that was the special part."
—Jennifer Resnicke