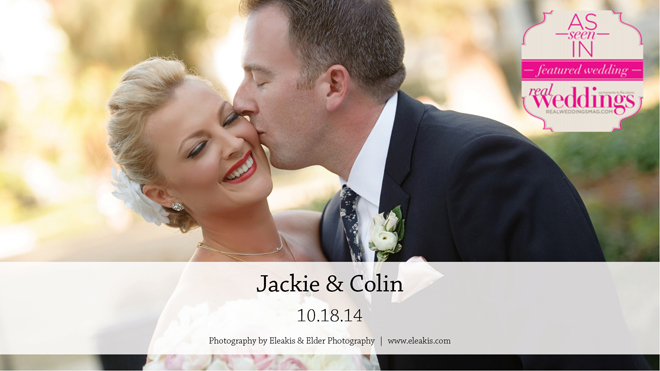 The luck of the Irish brought this couple together. Jackie, an attorney, and Colin, who works for an international public affairs firm, met at de Vere's Irish Pub in Midtown Sacramento. Though both were tired from long workdays, they each went out with their respective friends that night.
"Luckily, we decided to put ourselves together and head out," says Colin, noting that they got engaged a year later, after Jackie found the ring box in his dresser, next to the ChapStick she always borrows. "I got down on one knee, asked for her to marry me, and she said yes," he says. "We immediately called our families to let them know."
The couple married nine months later on the south steps of the State Capitol. The beautiful venue was budget friendly (it's free!) and personal to the couple, whose wedding party included many current and former Capitol staffers.
Colin's father, a retired California Superior Court judge, officiated the ceremony in front of about 180 friends and family, including out-of-town guests from New York and France, and a groomsman who traveled from Kuala Lumpur. The wedding party featured seven bridesmaids and seven groomsmen, including Jackie's two-year-old nephew. Although it was a sunny day, guests didn't have to squint: The couple provided sunglasses for everyone.
The couple's long-haired miniature dachshund, Lulu, led the wedding party up the south steps. Jackie then walked down the aisle to Cat Stevens' "The Wind"—wowing Colin. "Gorgeous dress. Gorgeous woman. Gorgeous day," he says. "I felt the same then as I do now: I am a lucky, lucky man."
Jackie felt at ease when she saw her groom. "We had been anticipating this day for months, and the buildup of all the events that weekend and leading up to that day were stressful, so it was very calming to see him standing up there waiting for me," she says. After the groom's sister did a reading, the couple exchanged vows.
Their reception at the Elks Tower Ballroom included traditional wedding moments, such as the father-daughter and mother-son dances. To start the celebration, Jackie swapped ceremony heels for gold Vans sneakers. Dinner tables were identified by more than 20 Sacramento neighborhoods that are special to the couple. The family-style menu included meat and vegetarian options. For dessert, Jackie and Colin had a small cake for cutting and then joined their guests indulging in Freeport Bakery's cake pops.
As for Jackie's favorite memory of the day? She especially enjoyed the after-party at their venue's penthouse: "All of our friends overlooking the city having a great time…it felt like a great party with all of my closest friends."
                —Kristen Castillo