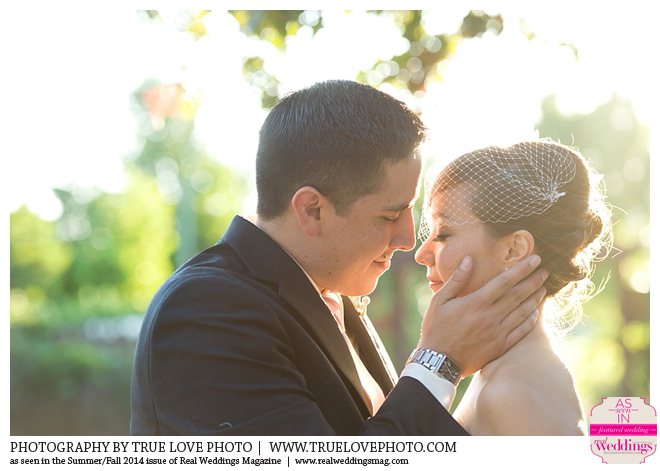 When Jessica and Doug first met, both "military brats" in fifth grade at Forbes Avenue Elementary School near Edwards Air Force Base, the chemistry was volatile. Jessica recalls, "He sat across from me and used to hit me with a ruler and I would kick him in the shins. I guess you could say it was love at first hit." But despite the aggression, Jessica harbored a major crush on "the cutest boy I had ever laid eyes on," and one day she got up the nerve to have her friend ask Doug out for her.
Group movie outings followed into sixth grade, when the young couple hit the skids. "I walked out one day at recess and saw Doug playing tetherball with another girl," Jessica remembers. "I was not having any of it!" The breakup stuck and then military life interfered, with both Jessica and Doug moving away from each other.
As they matured, their friendship and connection—one that the duo describes as a feeling of completion—deepened and they tried their hand at a long distance relationship. Several years later, they finally had to admit it wasn't working. Yet the seemingly cosmic pull was a constant, and eventually fate reunited them through jobs that brought them both back to central California. Over time, Doug decided that he simply would not be complete without his childhood love.
"When we both heard the words 'I now pronounce you husband and wife,' it had to be the best feeling of all," says the couple. "It's something neither of us will ever forget."
Doug's elaborate plans for the marriage proposal involved travel, intrigue and deception. His ruse required a long drive into the southern desert, where they first met, under the guise of seeing old family and friends. He took Jessica to Forbes Avenue Elementary School, "the spot where the universe decided I should meet my love," Doug explains. On the playground, dropping to one knee, Doug asked her to marry him. And, of course, she said yes. "Proposal of the year? Probably. Proposal of the century? Who knows," Doug jokes. "To us, it was the proposal to end all proposals. A proposal filled with as much love as the two of us share and just as unique."
For the ceremony, the couple decided on a garden wedding and indoor reception at Wine & Roses Hotel, Restaurant and Spa in Lodi. The 115 guests were treated to perfect, summer weather and a truly personal and unique ceremony that captured the couple's deep and complex bond ranging from passionate to quirky and humorous. Their friend, an ordained minister, performed the ceremony and made it that much more special.
The reception that followed added surprises for the guests, thanks to a cigar-rolling table, photo booth and dragon dancers, in honor of Jessica's Chinese heritage. The night was filled with dancing, good friends and love.
For Jessica and Doug, their most memorable moment came after 21 years of friendship. "When we both heard the words 'I now pronounce you husband and wife,' it had to be the best feeling of all. It's something neither of us will ever forget."
Neither will they ever forget their Maui honeymoon, especially because they came home with a very special souvenir: a baby boy who's due in late spring.
—Carrie Poggio