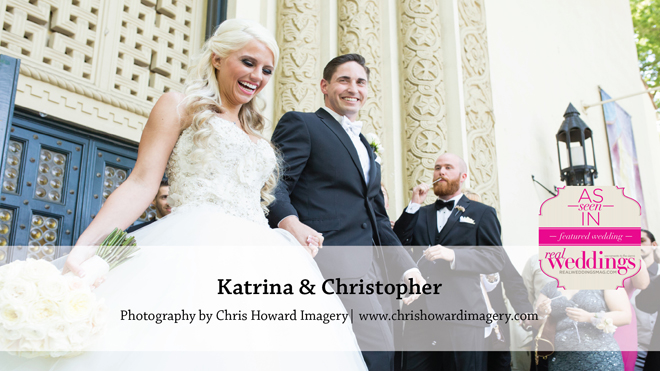 Katrina and Christopher met at his fraternity formal, which is essentially a college prom. After talking, Katrina looked beyond the shiny black Corvette and Christopher's mysterious bad boy persona and found him to be quite charming and charismatic. They dated for the remainder of college and, upon graduation, bought their first home. Deciding between a house and a ring was a tough one for Katrina, and despite her decision to start with the house, she made sure Christopher knew her ring size and always kept her nails perfectly manicured—just in case.
Since Christopher was away in the Bay Area on business during Valentine's Day weekend, Katrina thought it was a good idea to head down there as well, so they could spend the romantic holiday together. Plus, she thought it might give him the perfect opportunity to propose. She arrived the evening before Valentine's Day, and the two enjoyed a wonderful meal followed by a romantic walk. Christopher led her to a spot where a single rose lay, they snapped a quick photo together, and then Christopher knelt to one knee and asked the big question with the big ring Katrina had been hoping for. Hiding in some nearby bushes were some of Christopher's fraternity friends who were photographing and videotaping the entire proposal. Katrina loves that the moment was captured, and it still brings a tear to her eye to watch the video.
Katrina had been planning her wedding since she was a little girl and even began attending bridal shows during the time she calls, "engaged to be engaged." Pinterest quickly became her best friend and just like that, the planning was in full swing.
Finding the perfect venue was the first hurdle, but once they found Westminster Presbyterian Church for the ceremony and The Elks Tower for the reception, they felt ready to take on the rest of the planning. The couple wanted a traditional wedding that not only celebrated their marriage, but also the loved ones in their lives—essentially a party for everyone.
After the ceremony—where Christopher's dad lead a very touching prayer about love—they moved on to the reception in a convertible Rolls Royce with a bubble send off before kicking things off with their first dance. They couldn't wait to show off what they had learned during their six-week dance lessons. Guests enjoyed signature cocktails and other libations, a live band, photo booth, DJ, and plenty more fun and impressive details.
A luxurious wedding wouldn't be complete without the perfect honeymoon, so the Monday following the big day, Katrina and Christopher embarked on a 10-day honeymoon in Fiji.
— Kelley Saia