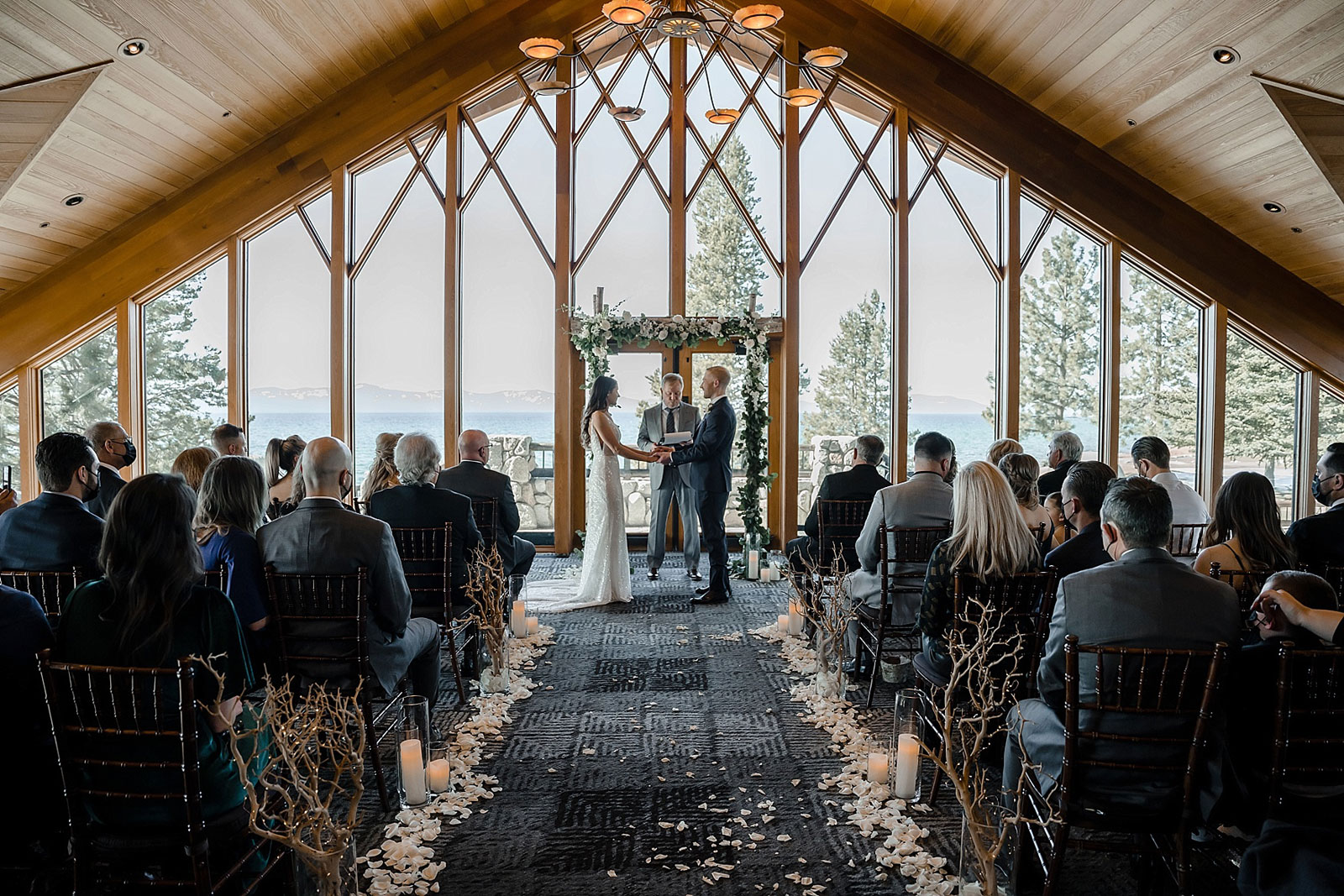 How did you meet?
We met at a dental office. I was a dental assistant at the time and Phil was a patient who has been coming to that office for a few years. We both were always dating someone and kept our friendship professional. One day Phil came in, I took his x-rays and we both talked for awhile. This was the first time we both were not in a relationship and I was leaving the office to start nursing school. Phil asked me to go to a Sharks game on March 1, 2018, the rest was history. We've been inseparable since.
And the engagement?
December 2019, the day after I graduated from nursing school. We were snow boarding in South Lake Tahoe (hence why Tahoe was special to us). It was our last run down the mountain and we decided to take family photos at the top of the mountain. Phil dropped down to one knee during the photos being taken. I was completely shocked, literally had no idea. We celebrated with surprise Champagne someone brought up and Dixie cups.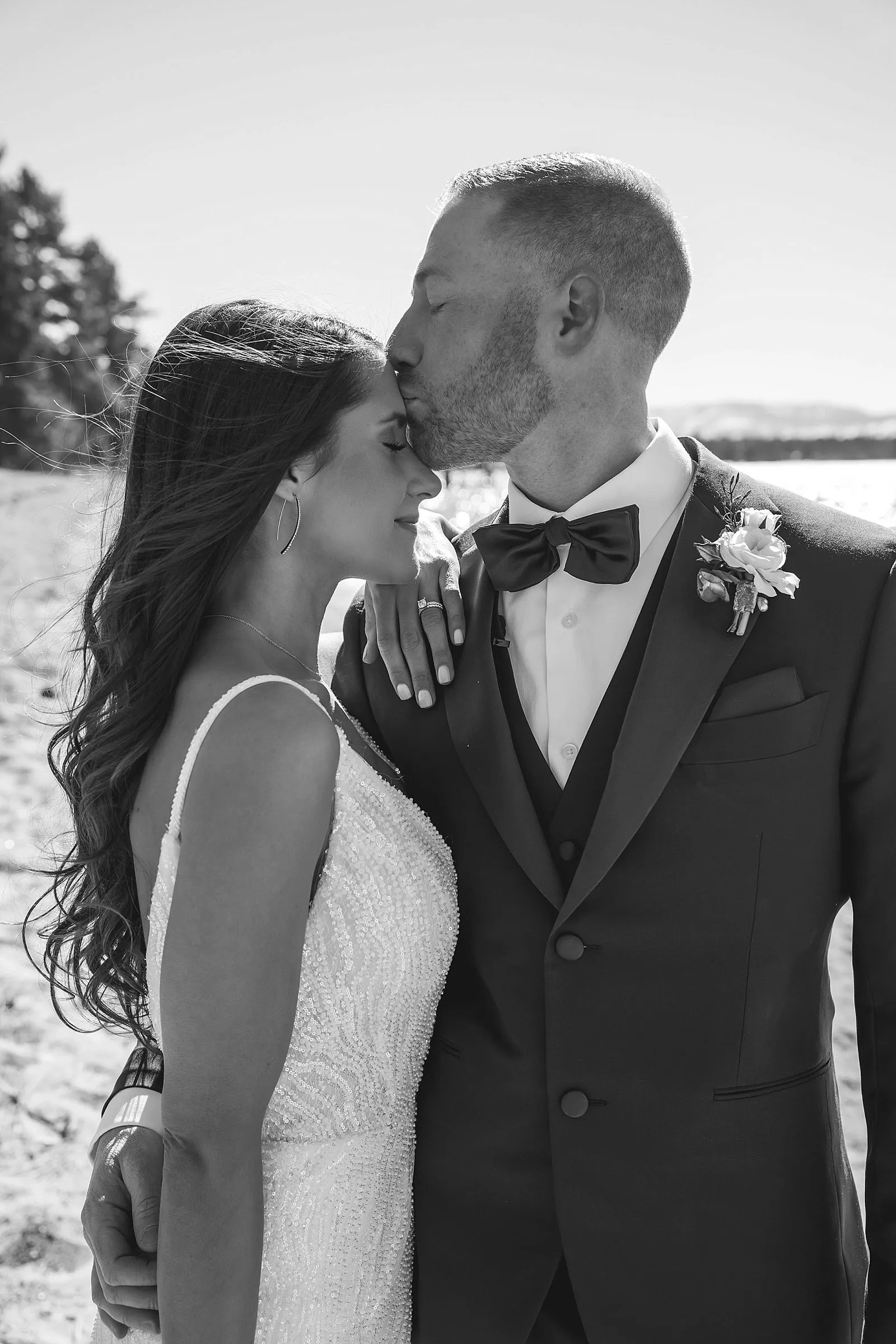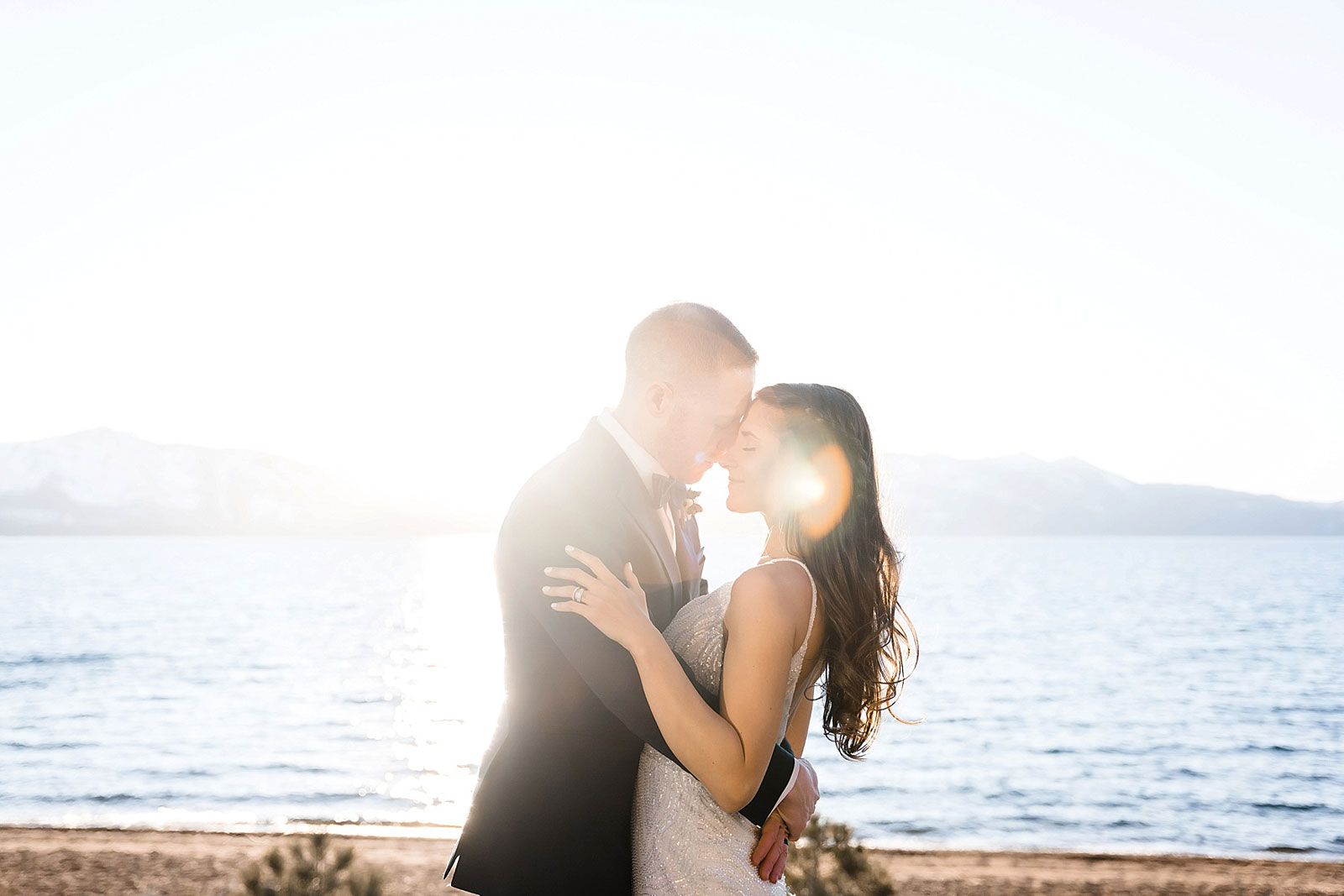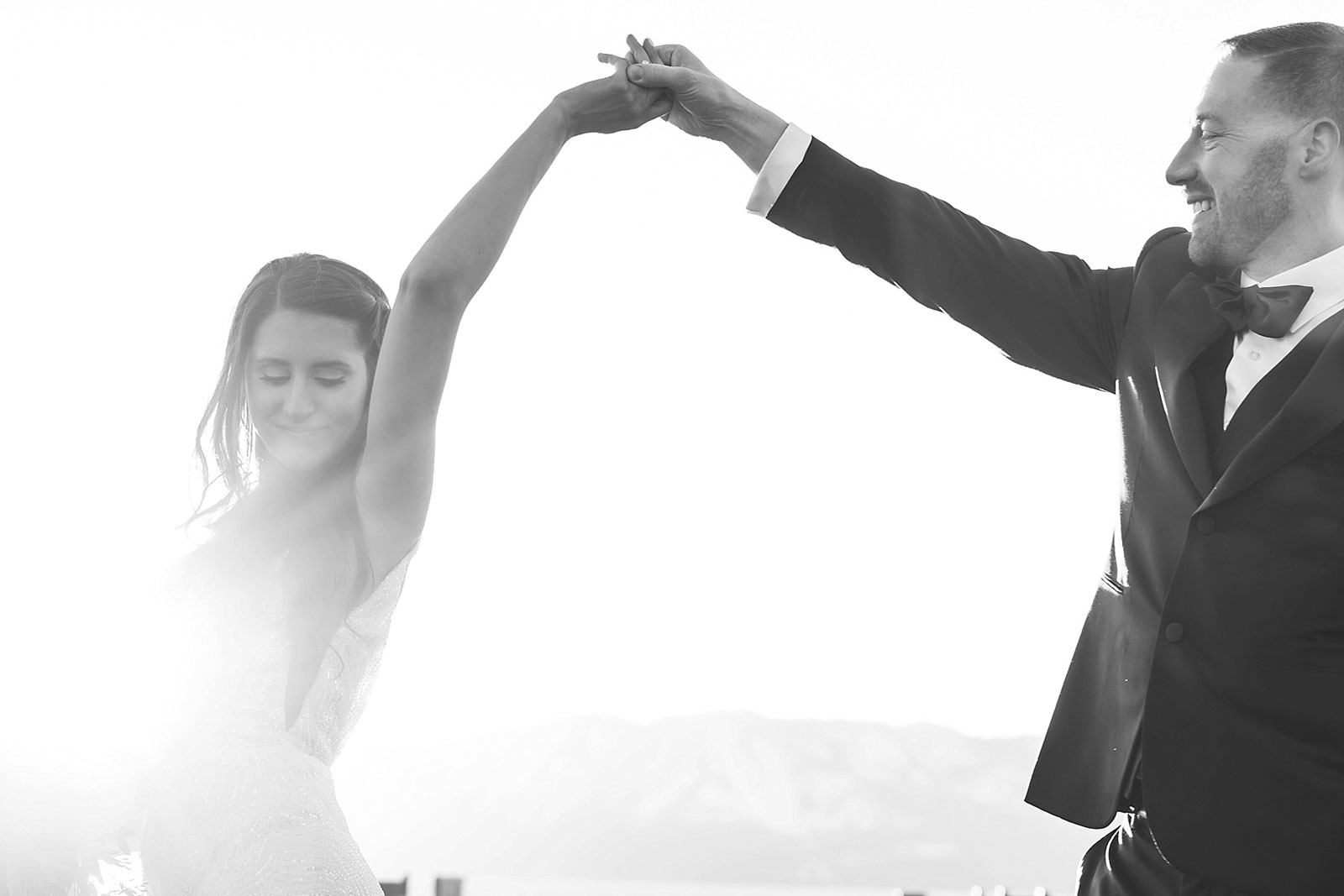 How did COVID affect your wedding?
Drastically. Our original wedding date was November 6, 2020 in Cabo San Lucas. We decided to pull the plug once the borders closed and no one was able to even book flights to Mexico in advance. We changed it to June 5, 2021 because for some reason we felt the new year would be better. However, COVID just seemed to get worse as time went on. Yes the borders were open eventually, yes Mexico was still having weddings, but at who's expense? I'm a Registered Nurse in an emergency room in Stockton and was working in the middle of the pandemic on the front lines. I even brought COVID home to my fiancé, which was the scariest thing ever. Shortly after that was when we decided, planning a wedding in another country was just not safe so we canceled our second wedding date in Cabo. The resort kept all of our money because they felt it was safe to have a wedding still, and because of our contracts we signed, we lost $8,000. But no one had planned for a pandemic, we fought as hard as we could to get it back but it didn't work. We didn't even talk about planning a wedding for a third time for a few months. We finally decided, South Lake Tahoe was going to be the place. South Lake Tahoe is a very special place for the both of us. We planned our third wedding in five months, by this time I was a pro at planning. Everything worked out so perfectly, down to all of our vendors, down to finally getting married on March 1, 2021, which was our third year anniversary. Everything was absolutely amazing.
How was wedding planning?
While planning the wedding we knew we wanted to have a really small wedding with just our close family and friends. We wanted to keep our wedding intimate and make sure that we both spent a lot of time together and did not have to focus so much on thanking guests for coming and feeling like we had to entertain. We truly got to soak in finally getting married, and sharing our special day with people who are apart of our daily life. Of course there were a lot of people we wish could have been there and COVID was part of the reason for this decision as well, but it all worked out and I couldn't imagine it any differently. There were a total of 38 people, including the bride and groom.
Planning was smooth because of Brooke Culley from Edgewood, she helped a lot. My favorite moment was finding the right vendors that we just clicked with and helped make our dream come to life. Worst moment? Losing all of our money from the first wedding in Cabo.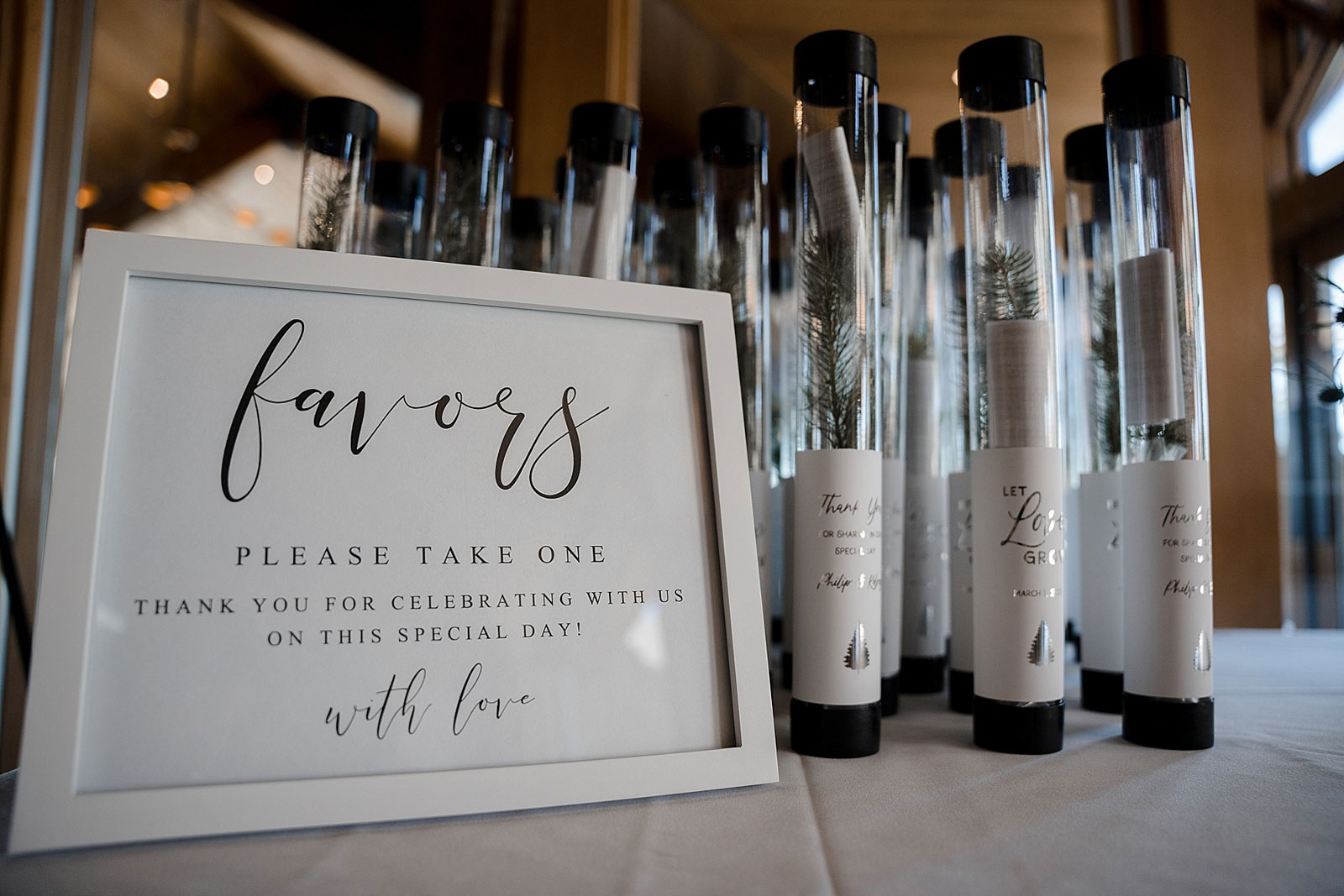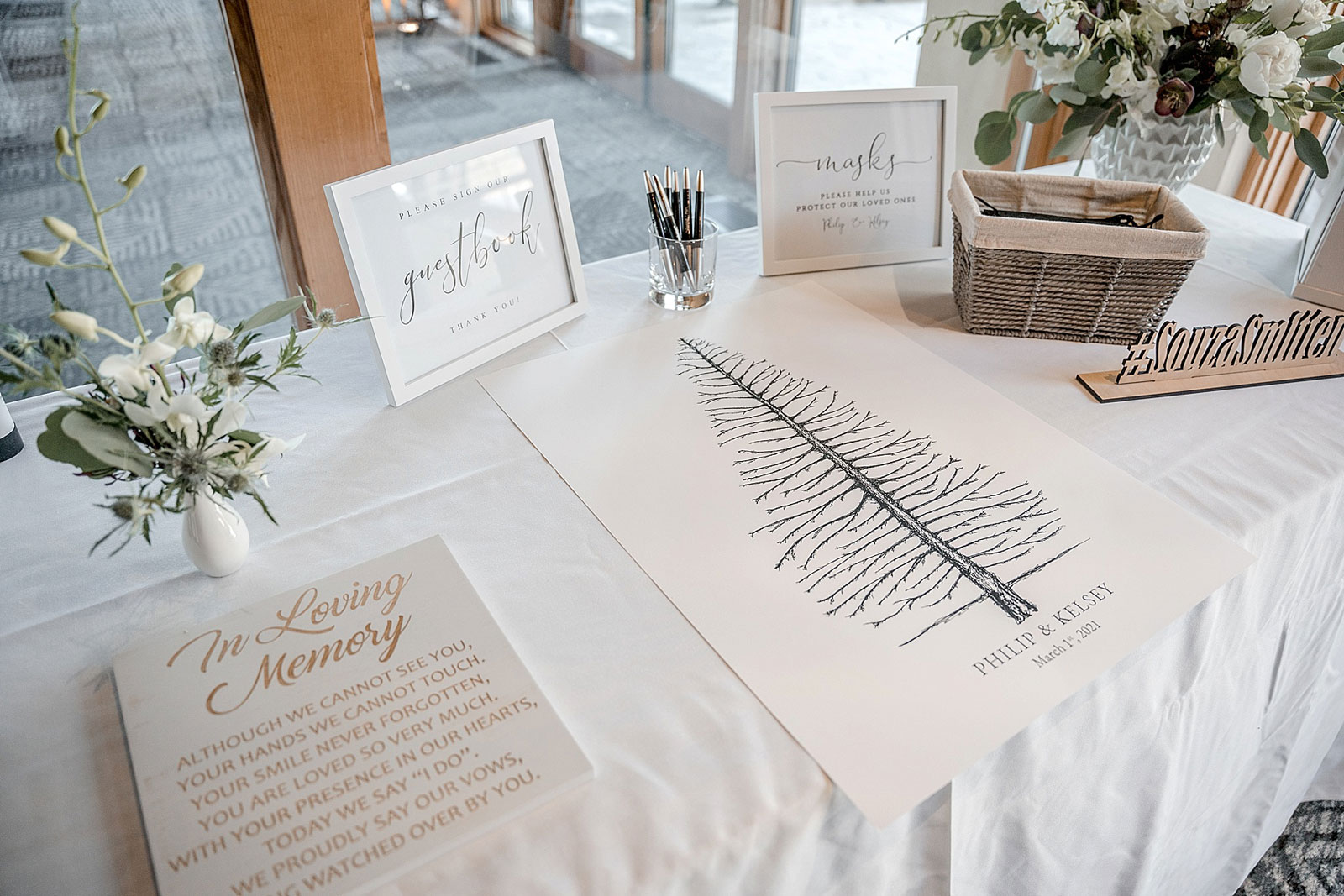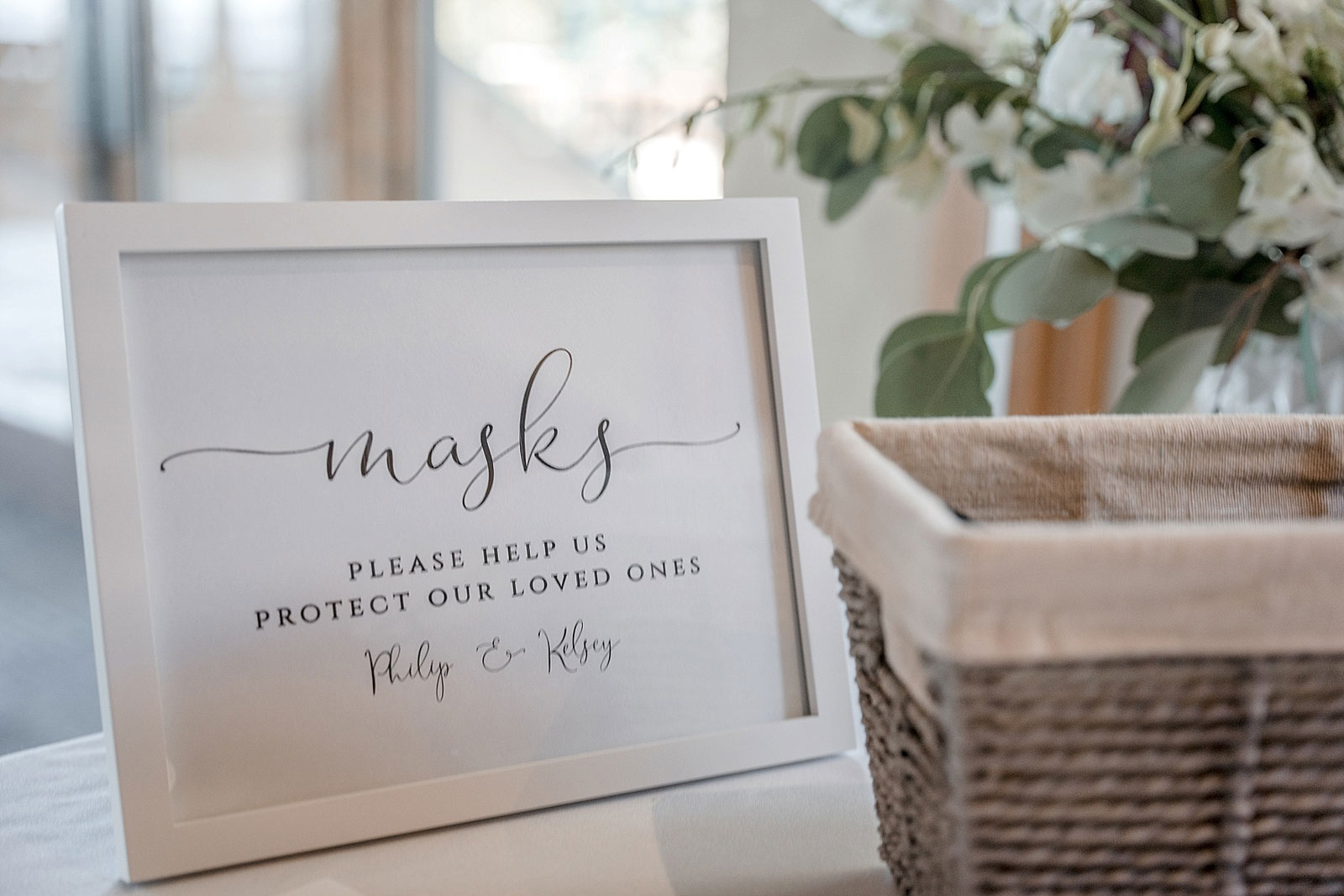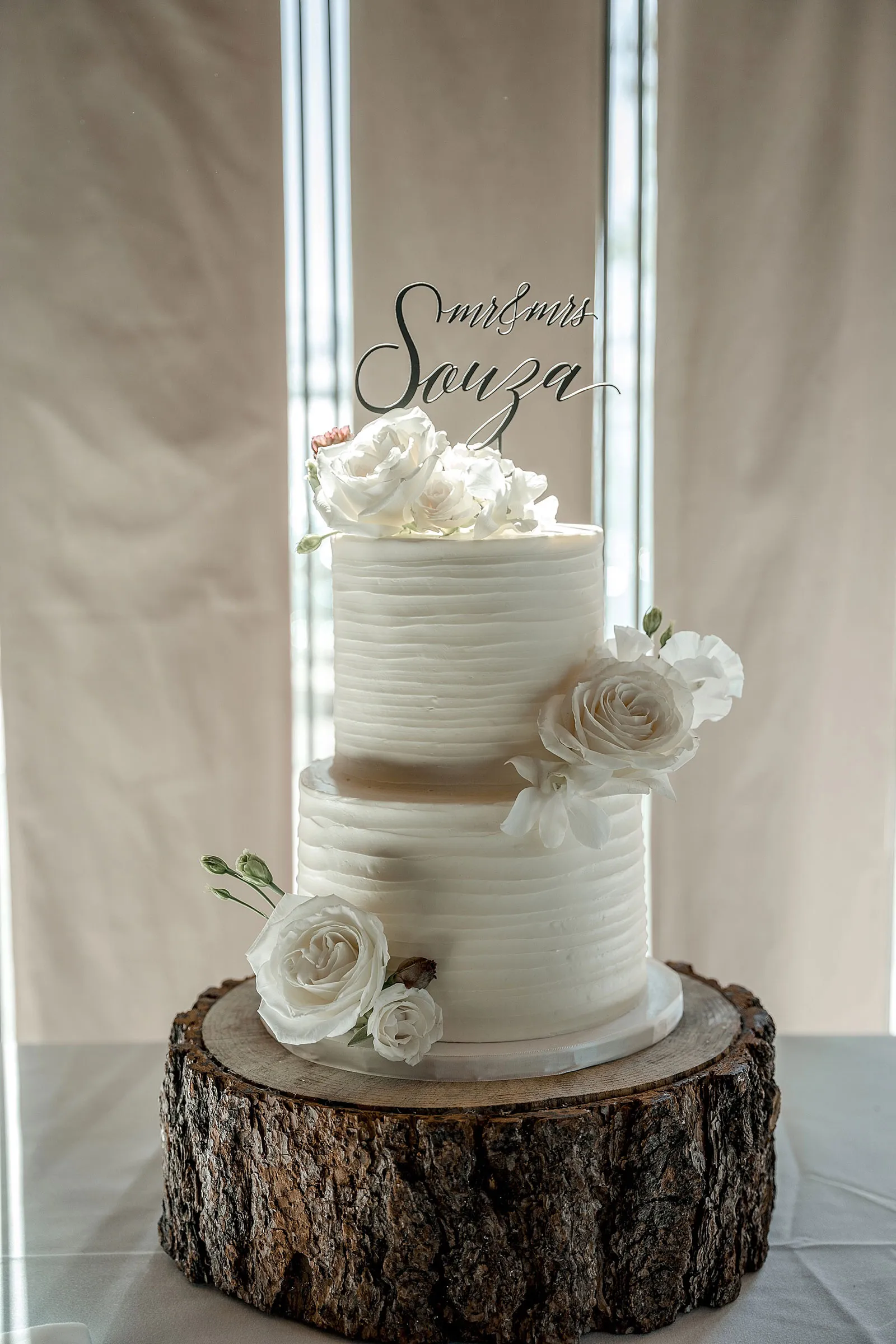 Any memorable moments?
Phil's brother Nick rapped "Ice, Ice Baby" by Vanilla Ice. He did this right after uncle Jeff passed out and was taken to the hospital (he ended up being fine, but was dehydrated), to help get the party back to where it was. He rapped the entire song in the microphone and honestly, that was the funnest time!
What was your favorite detail from the day?
We kept our arch up behind our Mr. and Mrs. sign. This was the perfect focal point for photos and also the most expensive part of the the floral decor so it was nice to have it up for more then just the ceremony.
What was your favorite part of the day?
Kelsey: The first look! I was so nervous the entire morning! I could not focus, I just needed to see my groom. The second I saw him, my entire body felt calm. I was so relived, this was the most perfect moment, I highly recommend.
Phil: Sunset photos! I thought this was so much fun, we were married, towards the end of the night and just finally got to relax and enjoy the two of us as Mr. and Mrs. Souza.