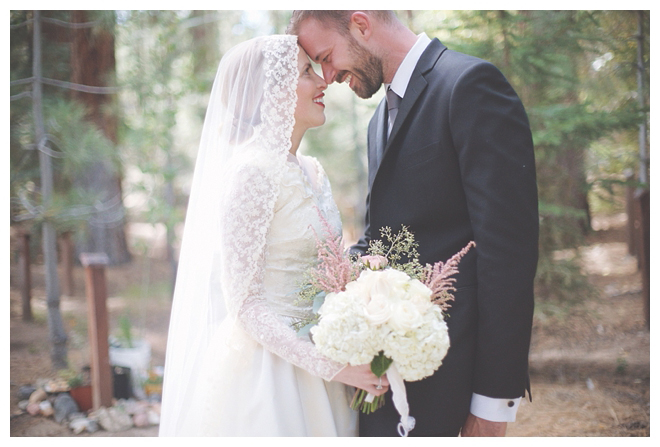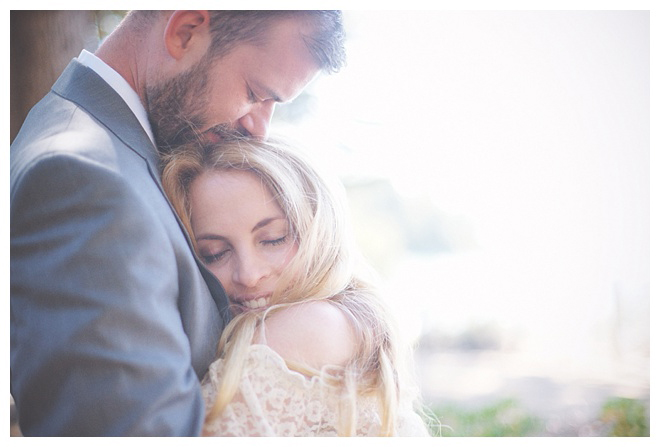 It may have been a bad habit that sparked a love of a lifetime, but Robyn and Justin will take it, especially since they have since ditched the cigarettes. It was Reggae Fest at the Hollywood Bowl in Los Angeles, and Robyn found herself on the dance floor without a lighter. Enter Justin, approaching her with a flame. That's how they met, and that was it for three days. Robyn, on a date, refused Justin's request for her number and told him to figure it out on Facebook.
He wasn't looking for anything serious, but Robyn says, "I recognized him even though we only met," and that pull toward him made her Google him and then email him. "I knew right away he was going to be part of my story," she recalls. For his part, Justin couldn't forget the twinkle in Robyn's eyes, or stop thinking about her.
They've been together ever since, even though some cultural and background differences may make them seem like an odd couple. Robyn is an only child and though spiritual, not exactly religious; Justin comes from a large family and is Catholic. She's five feet tall, and he's six-foot-four. His industry is psychology research and academia, and she works in entertainment. Yet these seeming differences only add to their story, which is rich in mutual respect, deep affection and honoring who they uniquely are. The effort one will go to when a person means that much was evident in every touch, especially with this couple—from the marriage proposal to the two different wedding ceremonies lovingly crafted to please everybody.
To ask for her hand, Justin planned a reward at the end of a long journey. Not only were they in Austria (his mother is from Germany), but on a strenuous hike in the Kaiser range of the Alps, four hours uphill. "I was yawning like Chewbacca toward the end, but Justin kept pushing us on," Robyn remembers. The goal was to reach the hutte—a German take on a bed and breakfast, but only attainable by foot. Justin planned a break at a grassy meadow nearing the destination, and presented Robyn with something familiar yet entirely new: her mother's marquis diamond lovingly placed in a custom platinum setting and eternity band. Excited with their news, they arrived at the hutte, had a schnitzel dinner and champagne, and called their parents. "We climbed the mountain as lovers and came down betrothed," Robyn gushes.
"We knew we wanted to be playful and to celebrate together with friends and family." says the couple. "We wanted to make memories worth keeping. We wanted our wedding to be very representative of us."
Accommodating two different dream weddings may have seemed difficult, but for these two, who wished to please one another, it was an easy enough decision: Rather than fight over what type of wedding to have, they simply decided to have two and make it a weekend-long destination wedding in South Lake Tahoe for 160 friends and family.
Justin got his traditional Catholic Church ceremony, followed by a beach barbecue at Zephyr Cove; and the next day they treated guests to the playful beach wedding Robyn had dreamed of, even involving a prank on the guests. They hired a "stunt double" of Robyn to arrive at the beach via canoe, and much to the horror of the guests, "Robyn" fell out of the boat into the lake. Shrieks of fear were replaced with laughter and relief when the real Robyn appeared from the forest.
"Two ceremonies made so many decisions easier," Robyn says. They were able to pick and choose important elements and fit nearly everything into one event or the other, including a very special tribute to Robyn's beloved godmother, who had passed away not long after Robyn and Justin got engaged.
"My godmother's wedding dress was given to me, and I knew I wanted to wear it," the bride says. "It fit only as a fairy godmother's dress would—perfectly." No alterations were needed at all. Her godmother's mom first wore the dress in the '50s, then her godmother and—30 years later—Robyn wore it. What's more, her godmother's mom was able to attend the ceremony, making it a very special honor.
The couple also honored heritage by incorporating German themes and traditions. The champagne toast was replaced with a shot toast of German-imported schnapps. Most memorably, rather than cutting the first slice of wedding cake (which they eschewed entirely in favor of Robyn's favorite chocolates), they sawed an actual log together, signifying their first joint task as a married couple. "With a two-handled saw, you really do have to work together," Robyn explains.
To remind them of their commitment, they keep the birch wood they sawed on their mantel to burn on their first anniversary. "It's a constant reminder of our beginning, of our promise, and our working together," the bride says.
—Carrie Poggio