Looking for an alternative to the candy or dessert bar? Then choose a dose of caffeine and mix it up with a loose leaf tea bar! Yes, good old-fashioned tea. It's all so Victorian!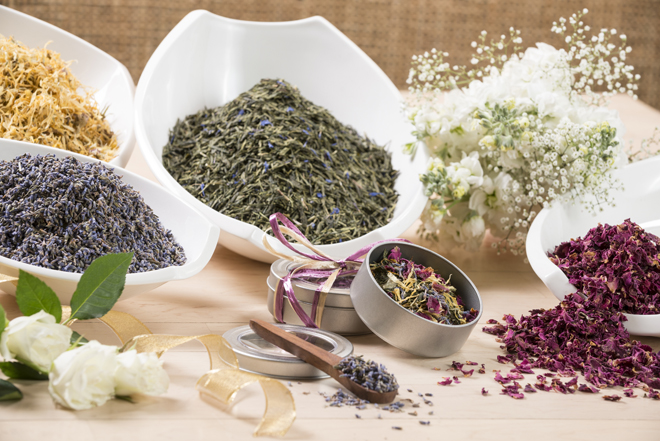 We love this idea for a few reasons:
1. We just LOVE tea. While some of your guests may go with a good cup of Joe, let others sample your loose leaf selections. It's elegant, classic and downright easy to pull off.
2. It looks GREAT in glass canisters. Get a few kinds and label them with your beautiful personal touches. A little scooper and some disposable tea bags and you're good to go. Let your guests blend away.
3. You can make a CUSTOM batch. Tea purveyors like Davidson Organics makes a special personalized tea for weddings. Pick the flavors that best suite you and your affair, and viola!…instant party favors. So, when your guest is sipping their morning cup, they will fondly think about your amazing day. Brilliant!
For more information, log on to Davidson Organics at davidsonorganics.com.

Blog post by Real Weddings Magazine's Always a Bridesmaid Columnist, Darren Elms.
Photo courtesy of Davidson Organics.
Subscribe to the Real Weddings Magazine Blog! Click here: [subscribe2]