TODAY IS THE DEADLINE TO ENTER!!!!
Remember, to qualify, you can either be currently engaged, or married but not married before January 1, 2018 (meaning if you were married after January 1, 2018).
This opportunity isn't just for brides-to-be…you can be recently-wed too, so read through all of the rules and get crackin' on your entry!
Or share the info with your friends who you think should enter!
CLICK HERE TO DOWNLOAD THE ENTRY FORM…NOW!

At Real Weddings Magazine, we celebrate brides of all shapes, sizes and ethnicities through the pages of our magazines; and through our cover model contest entries cast all of the real bride models who will appear in our shoots!
So we encourage you to go outside of your comfort zone, and enter!
But, if you're going to enter, you have to do it TODAY!
TODAY IS THE LAST DAY TO ENTER!  We're very strict on the deadline so your entry has to be to us by 11:59 p.m. tonight, Tuesday, February 5, 2019.
CLICK HERE TO DOWNLOAD THE ENTRY FORM!
Our office is open until 5:30 p.m. today for you to drop it off. If you come after that, we have a mail slot on our left door at the office that you can slip your entry envelope through, or if you have to, you can email it to us at info@realweddingsmag.com.
Our offices are located at:
Style Media Group
120 Blue Ravine Road, Suite 5, Folsom, CA 95630
916-988-9888
Cathy is our office administrator and if you drop your entry off, you'll see her at our front desk—she'd love to meet you today!
Have fun with your entry form—we love brides with a lot of personality!
And, pick photos where we can see you clearly (you'd be surprised how many times we've received fuzzy photos!)!
If you have any questions at all, you can email me directly at info@realweddingsmag.com and I'll get back to you right away!
Cannot wait to see your entry forms!   DO IT…YOU KNOW YOU WANT TO!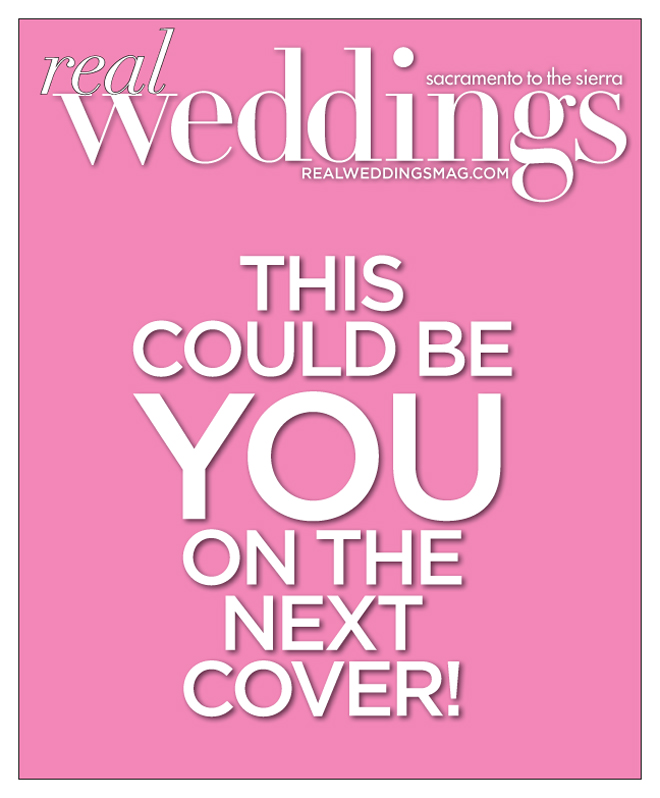 Happy Planning!
—Wendy
Editor, Real Weddings Magazine
Subscribe to the Real Weddings Magazine Blog! Click here:
[subscribe2]