Are you ready for a whole lotta pretty to fill your feed today?! Well, take a look at today's #StyledShootSunday!
We love that it features beautiful details and textures, but also has a real couple, Diana & George, who recently had to change their wedding plans to elope because of that nasty bastard COVID.
So Nadia from Valley Luxury Events decided to invite them to be part of this gorgeous styled shoot (scroll down to read more about her inspiration for the shoot!), and the results are just stunning!
We hope you enjoy today's #StyledShootSunday as much as we do!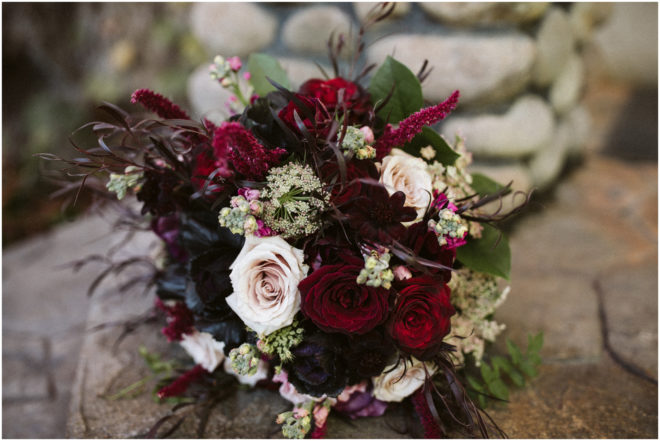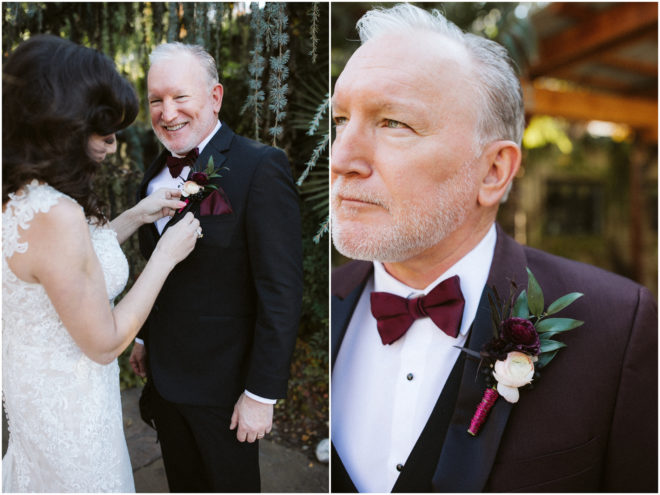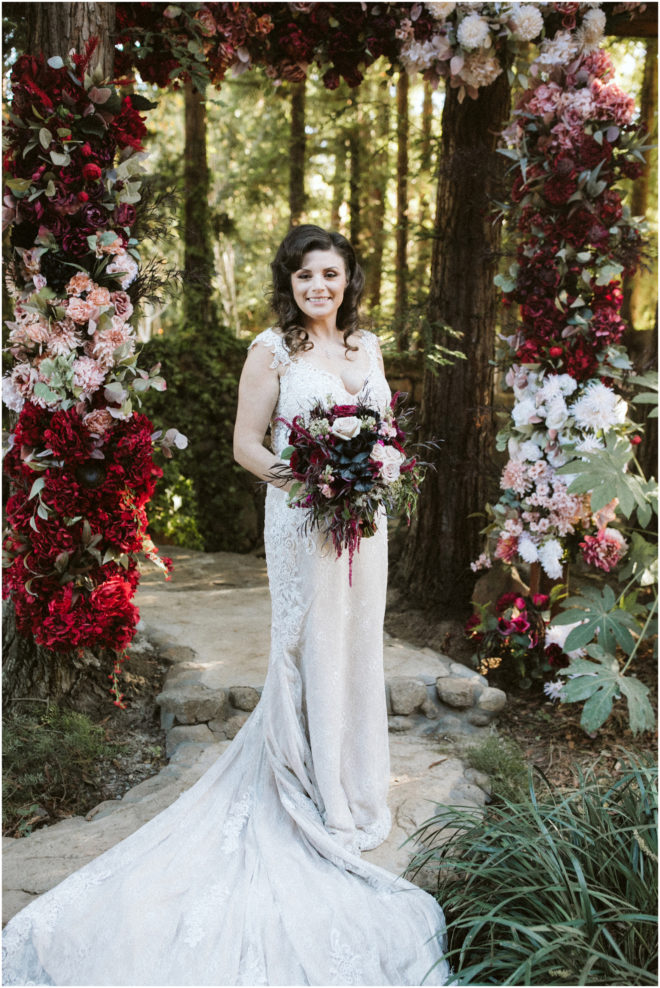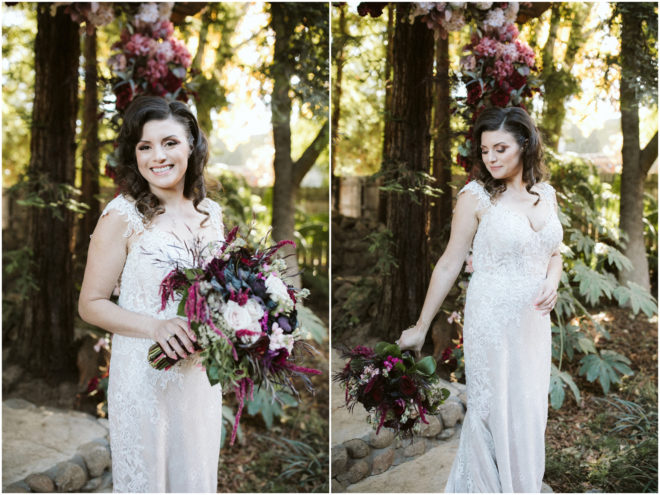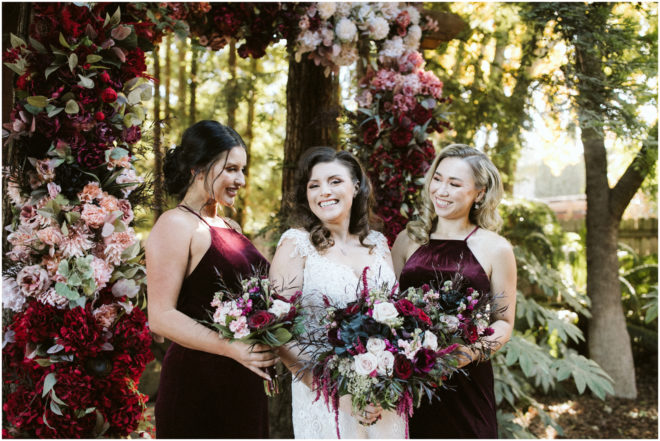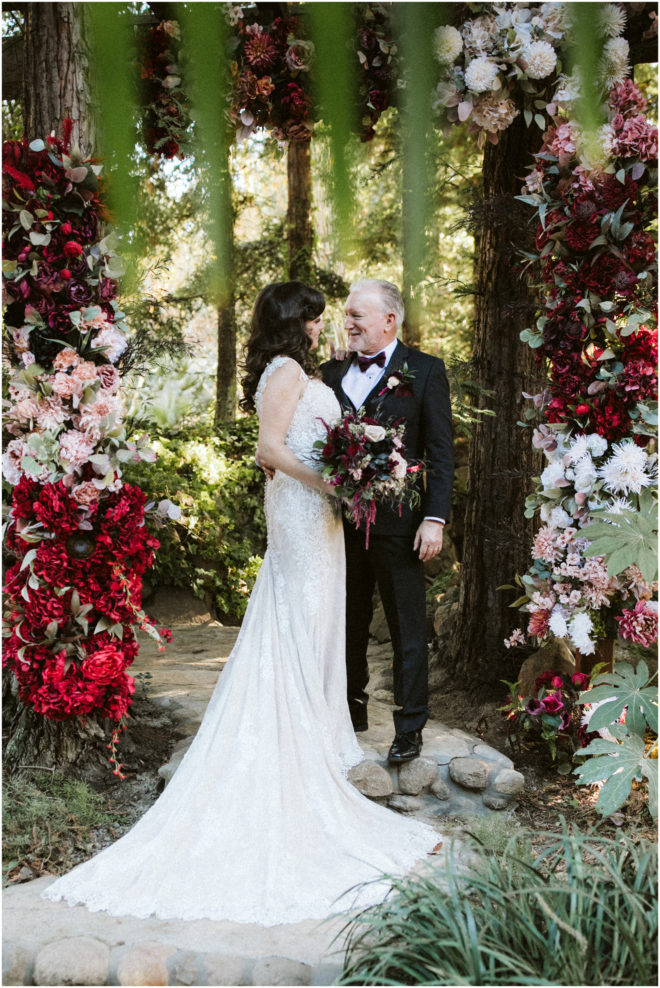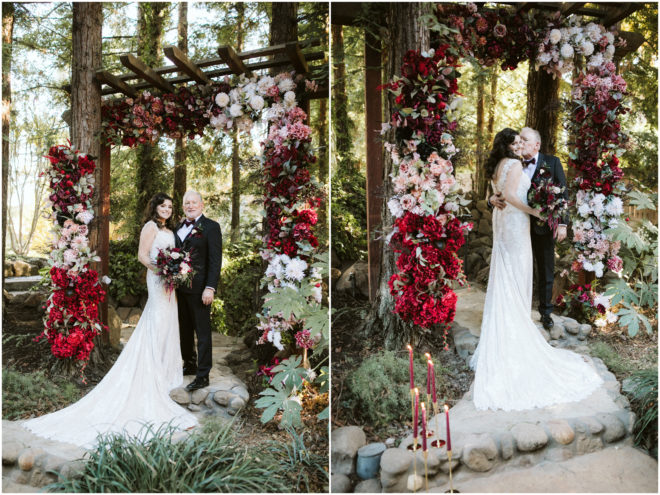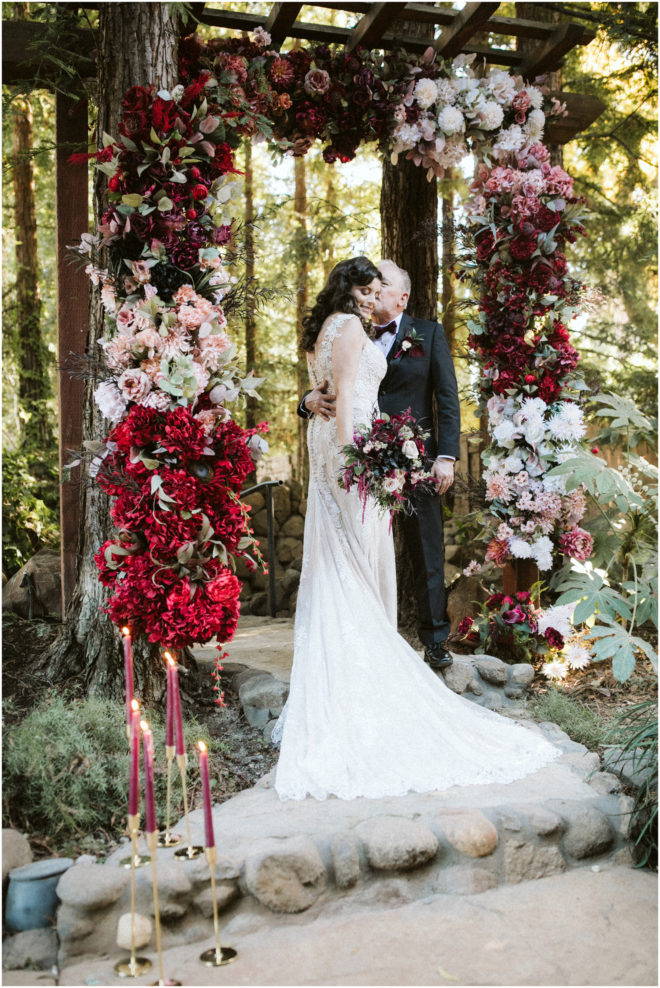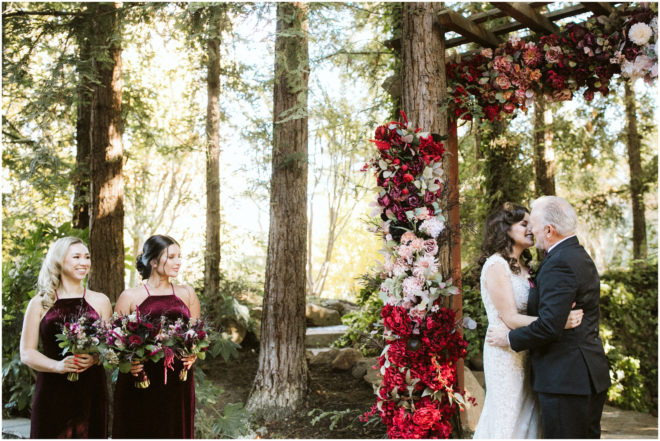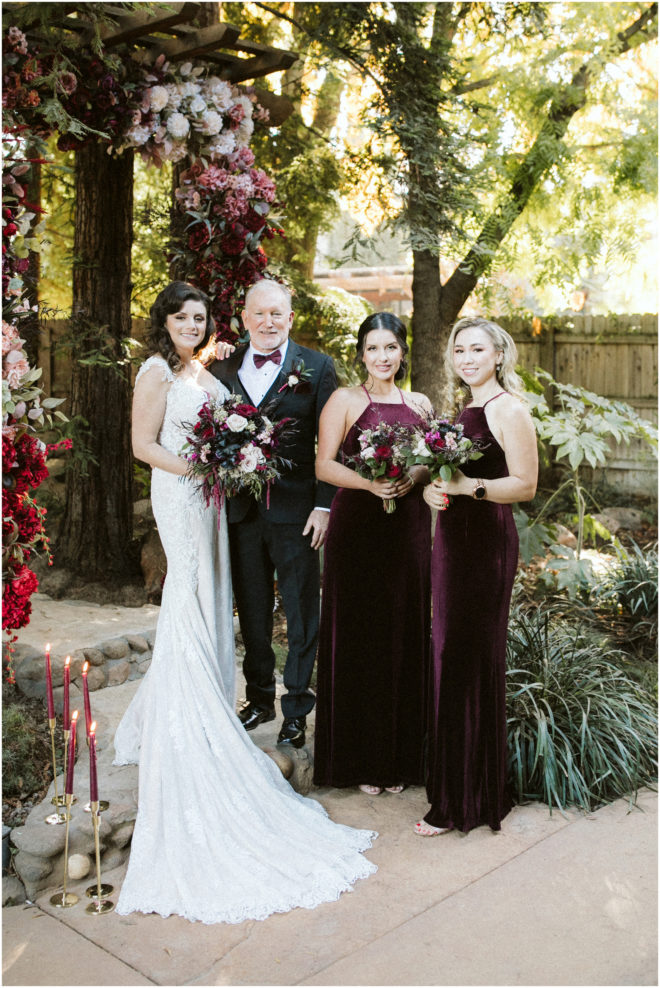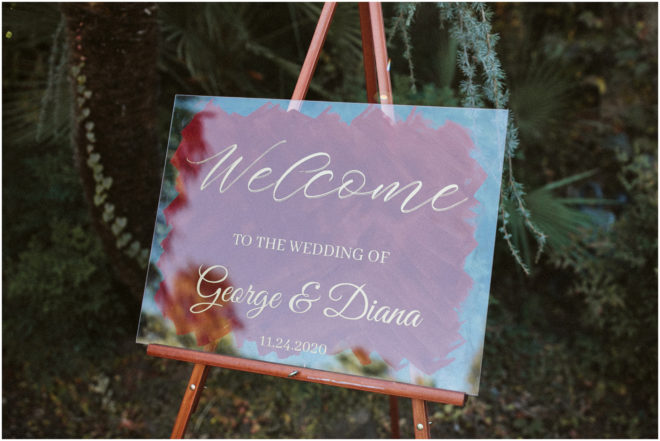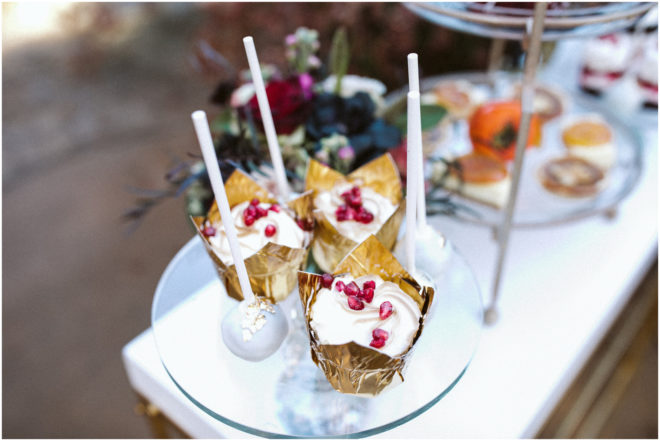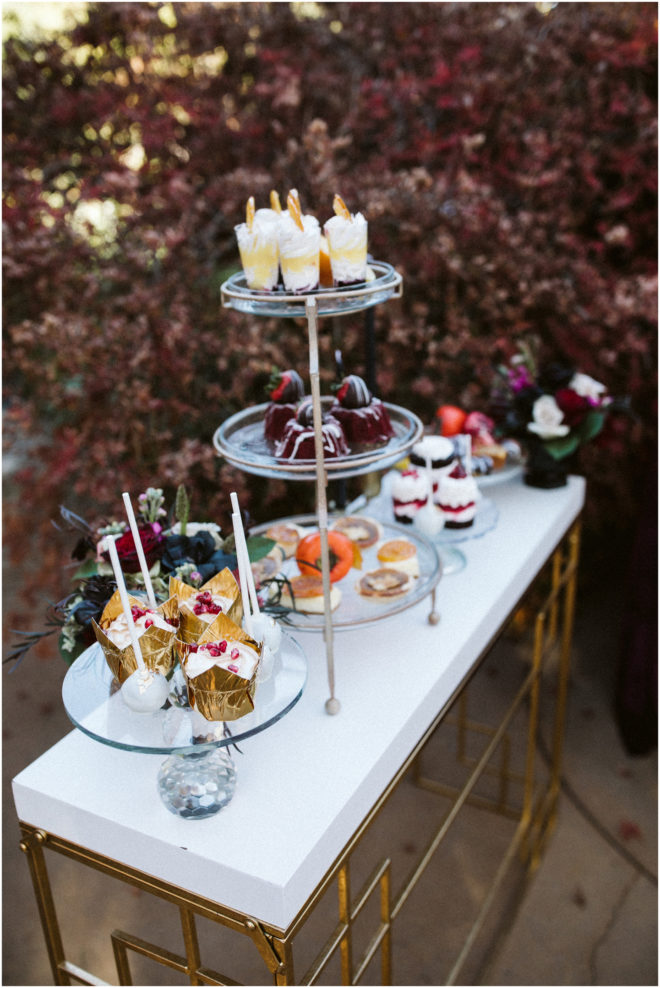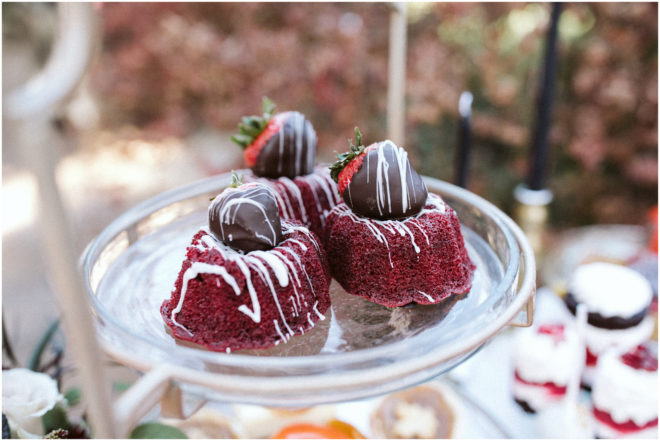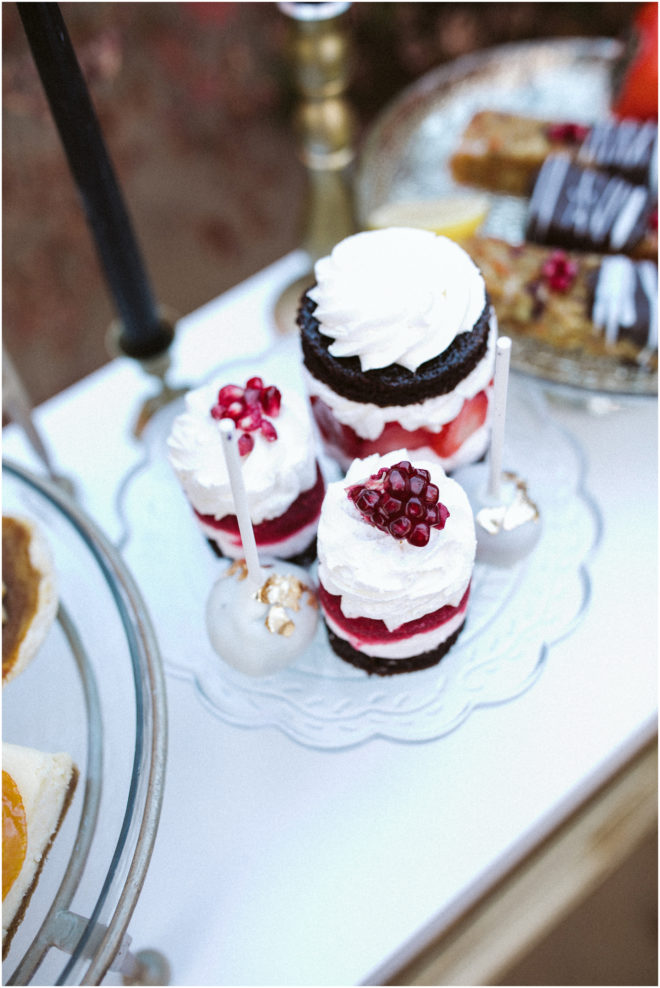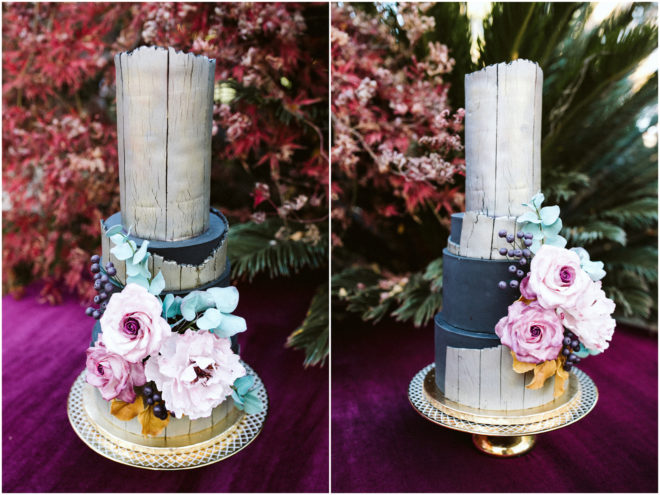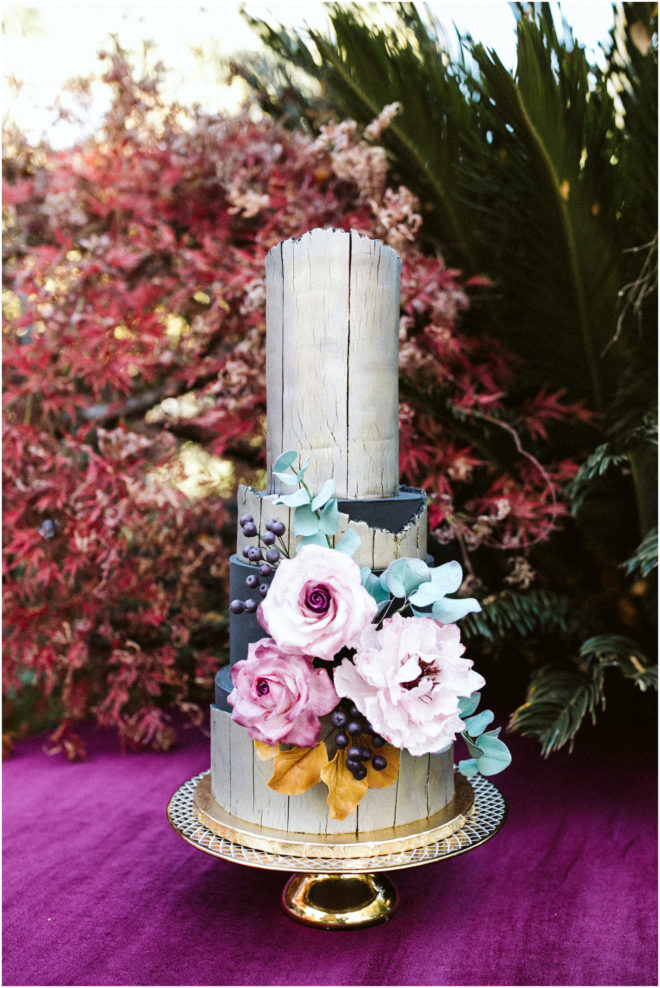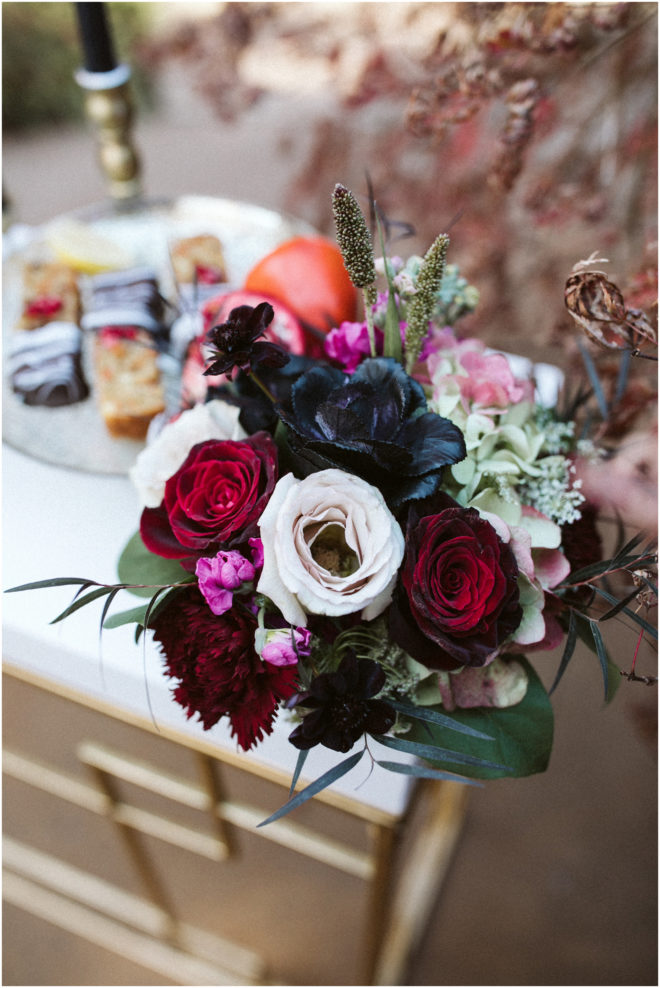 "As I was planning for my first photo shoot for my new company I ran across a local couple in Chico, Diana & George, who recently eloped due to COVID.
The couple originally wanted to have an intimate wedding in SF City Hall but ended up eloping in Tahoe. 
I instantly knew I wanted to give them that dream wedding…well gorgeous pictures, at least, along with a fun filled day, so I invited them to be part of this styled shoot and they enthusiastically agreed to be our 'models.' 
I choose The Palms in Chico as the venue because it has so much hidden beauty that's never been captured.
For the theme, I wanted to go dark and a bit moody with my decor as black has become a bit trendy.
Brandon from The Bouquet Man turned my vision to reality with all the floral arrangements by adding a touch of black with pops of hot fuchsia, giving me exactly what I envisioned.
And, interestingly, our coffee truck owner, Chris from Road Roaster Coffee Company, has a little story of his own as it was born from the fires of the Camp fire in Paradise a few years ago.
He's named some of his coffees after the fires in the area 'kick-ash'." —Nadia Khan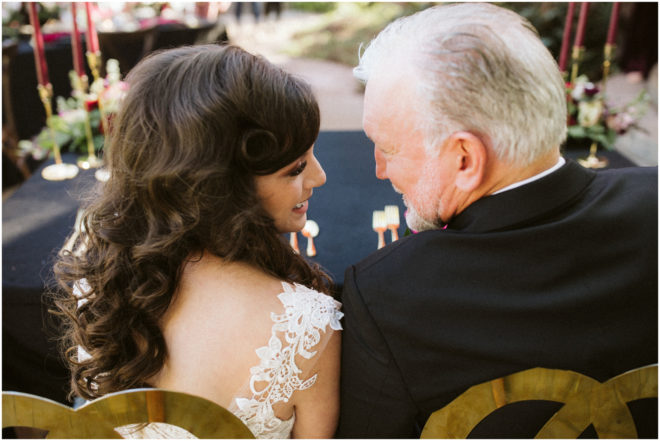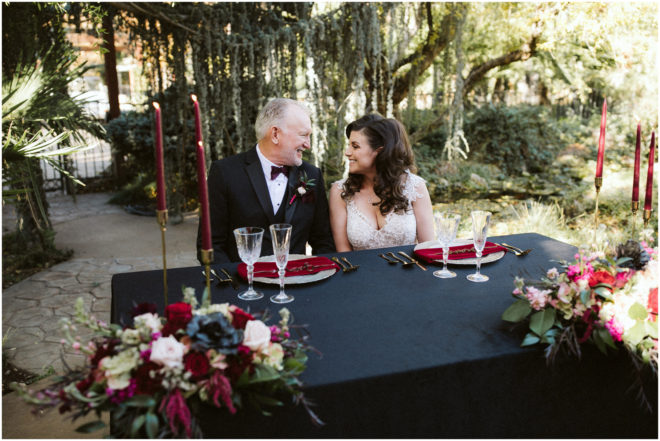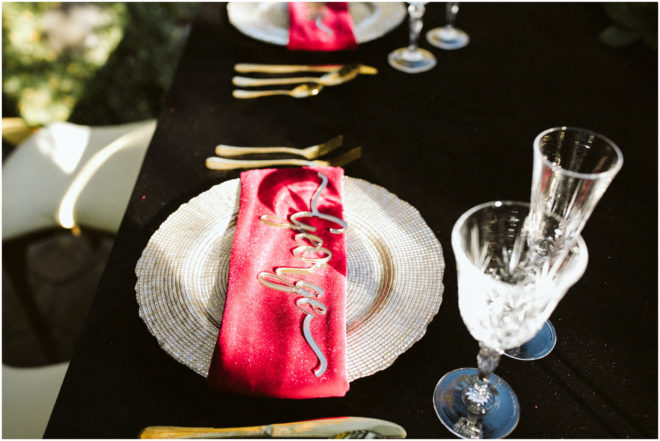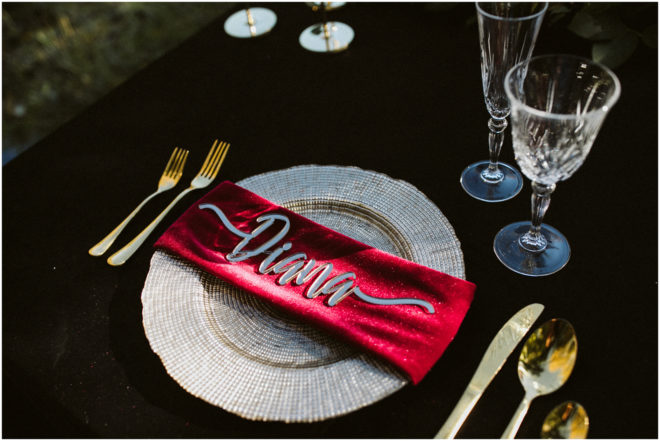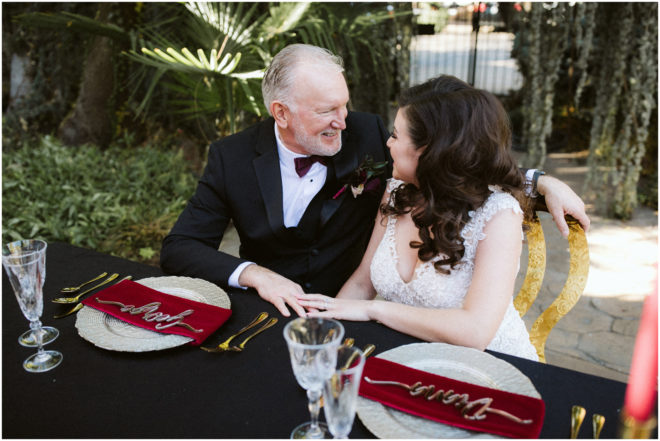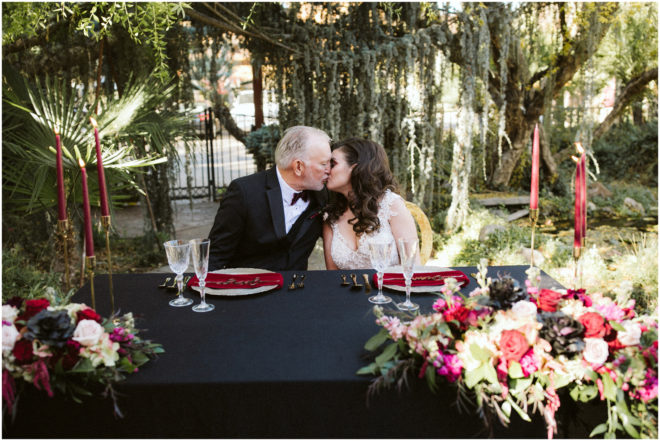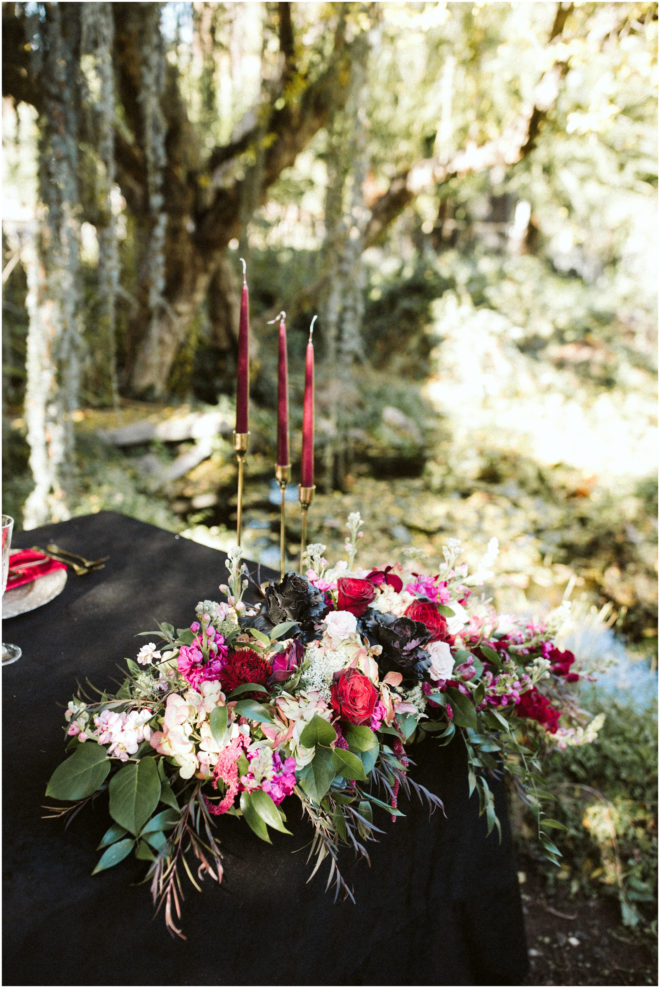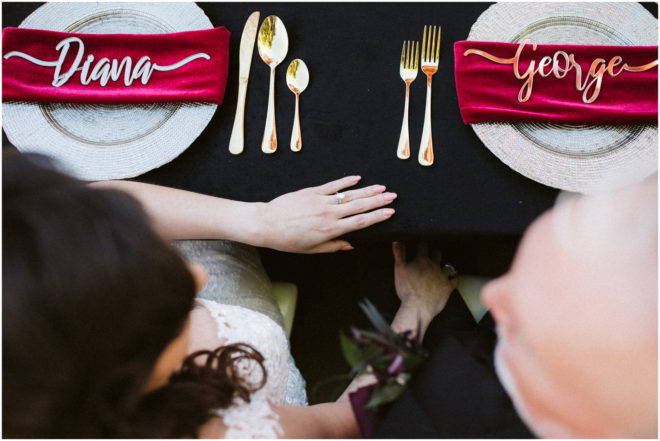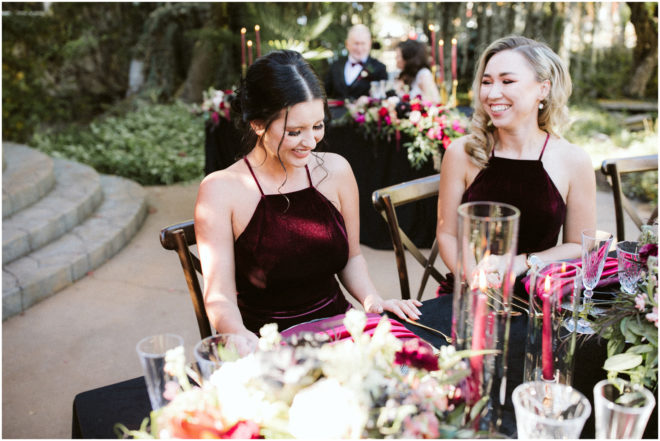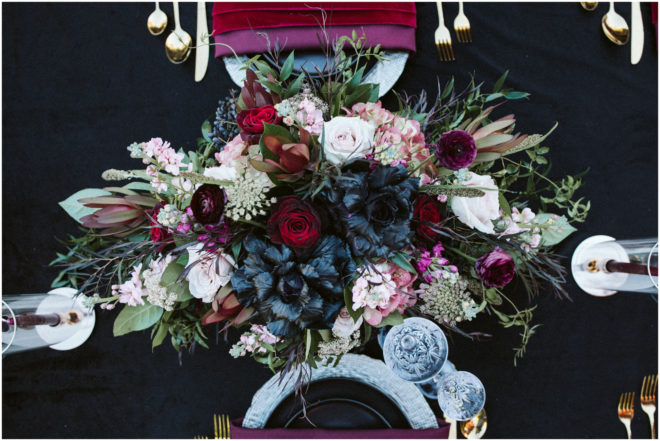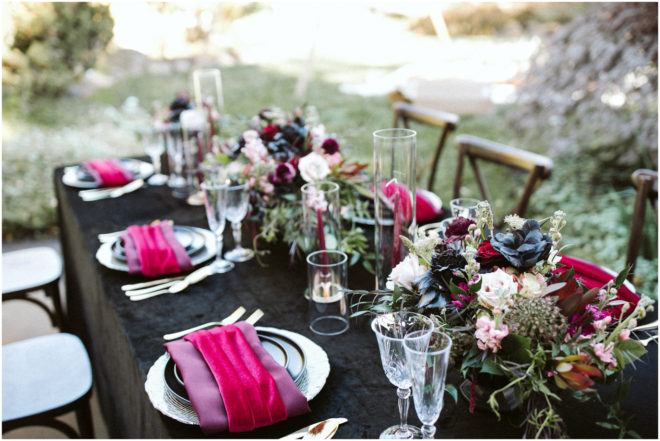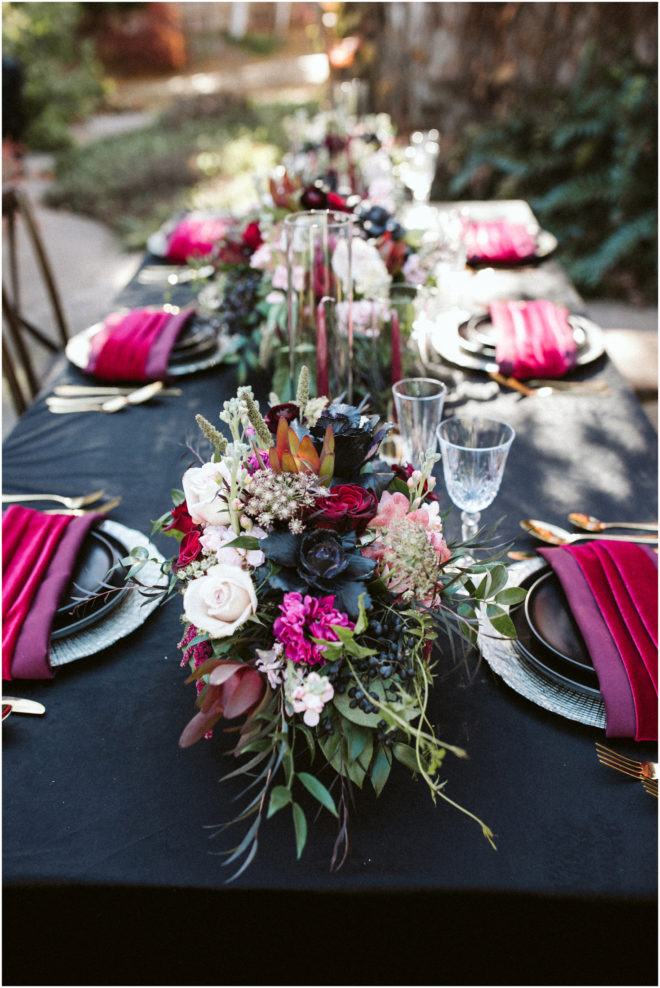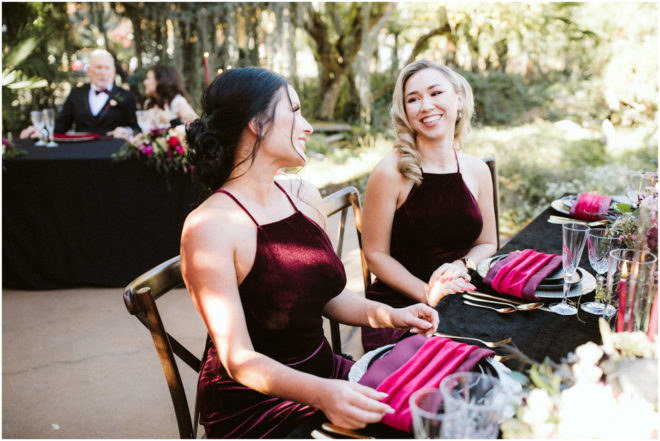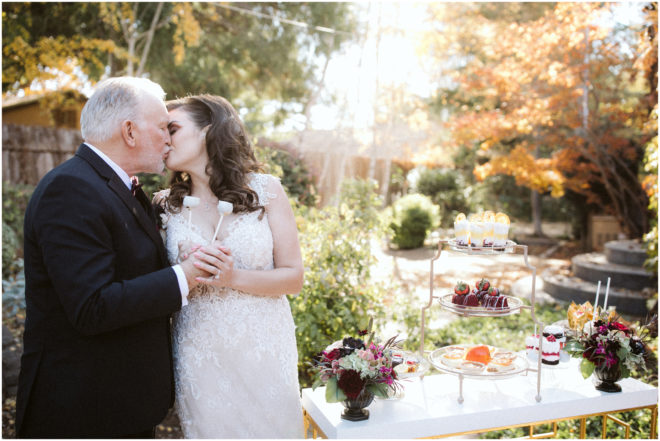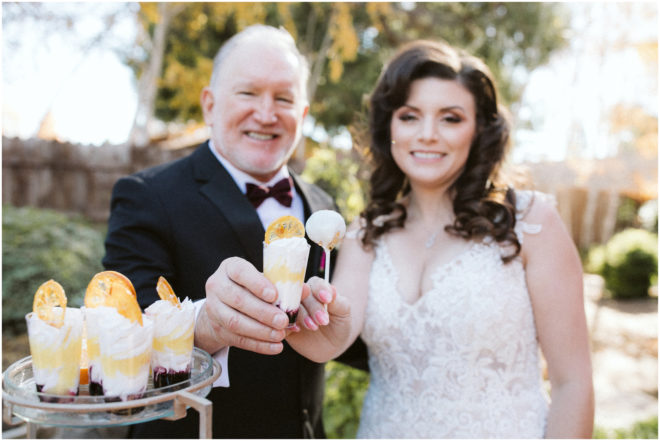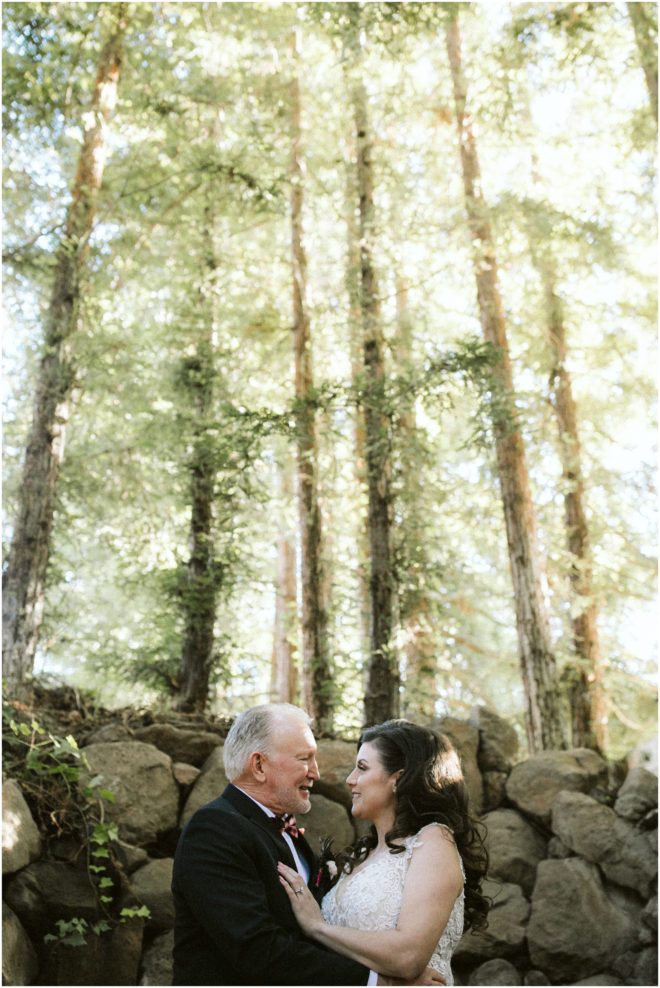 VENUE  //  The Palms
PHOTOGRAPHER    //  Morgan Chantelle Photography
VIDEOGRAPHER  //  JR Photo & Film
PLANNER AND SELECT RENTALS  //  Valley Luxury Events
FLORAL DESIGNER  //  The Bouquet Man
CAKE DESIGNER  //  Tatiana Zi  ||  DESSERTS DESIGNER  //  Edible Memories
MOBILE COFFEE BAR  //  Road Roaster Coffee Company  ||  MOBILE BAR AND CIGAR BAR  // Tipsy Horse
HAIR ARTIST  //  Alexandra Godinez  ||  MAKEUP ARTIST  //  Ashley Sayegh
GOWNS AND TUXEDO  //  Always Elegant Bridal & Tuxedo  ||  BRIDAL SHOES  //  E'MAR
RENTALS  //  We Do Designs  ||  NAME FAVORS //  Laser Llama
CUSTOM SIGNAGE  //  Fig and Olive Designs
REAL COUPLE MODELS  //  Diana & George  ||  BRIDESMAIDS  //  Rita & Tanya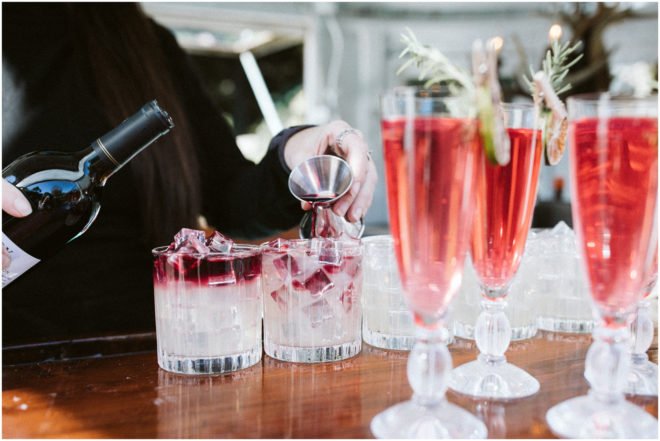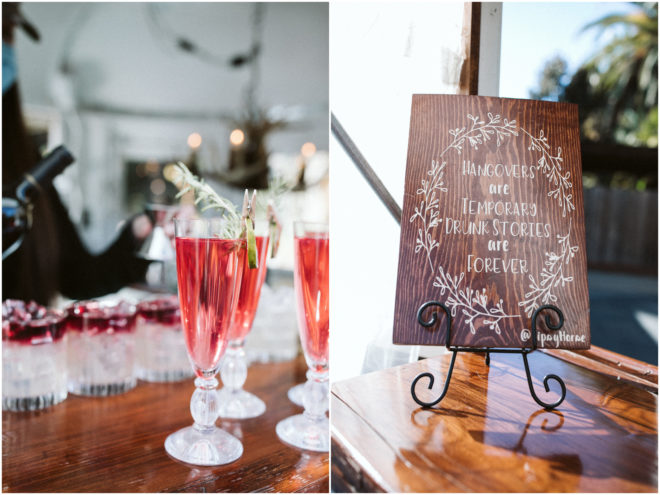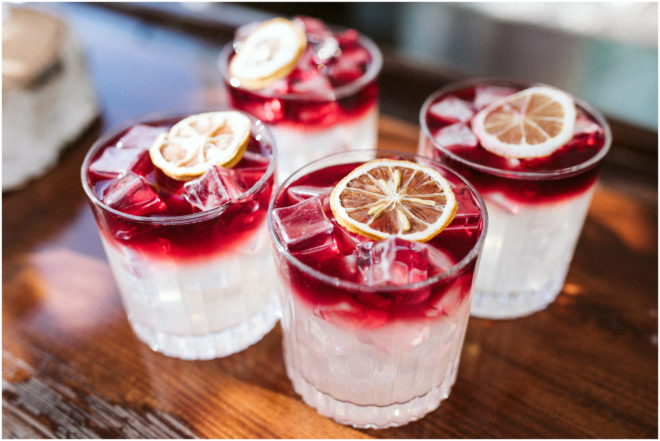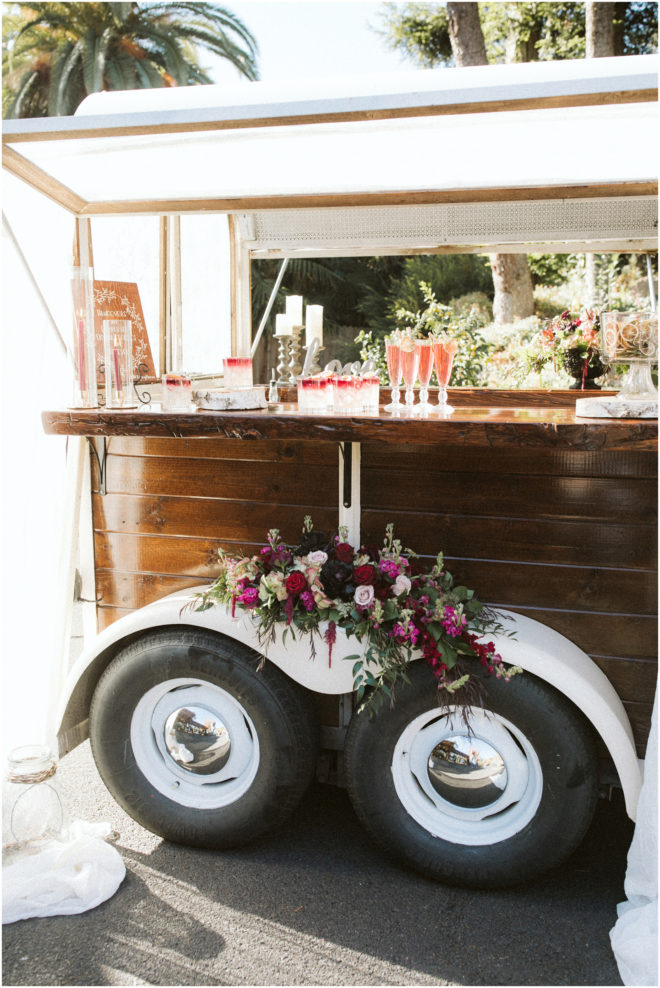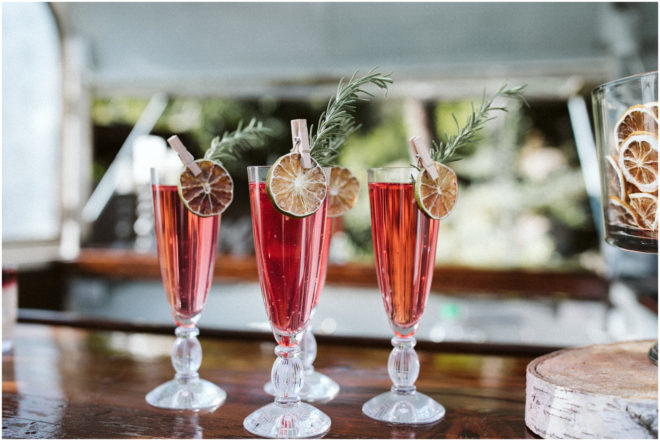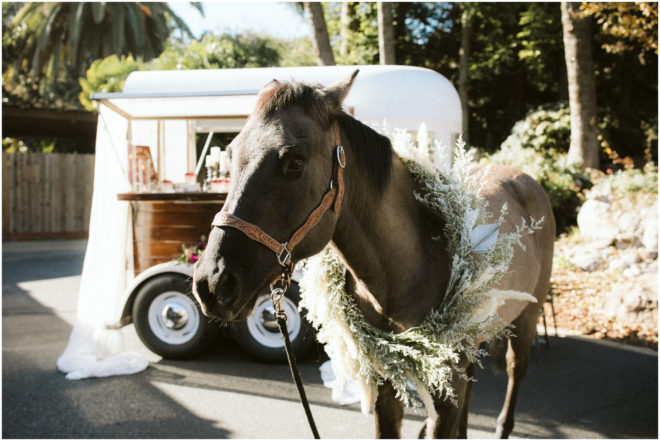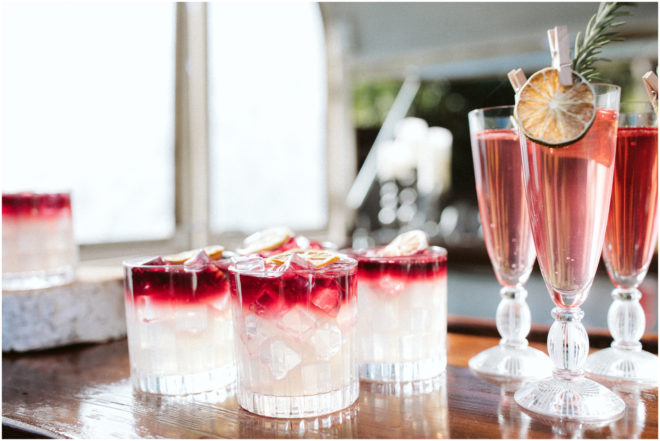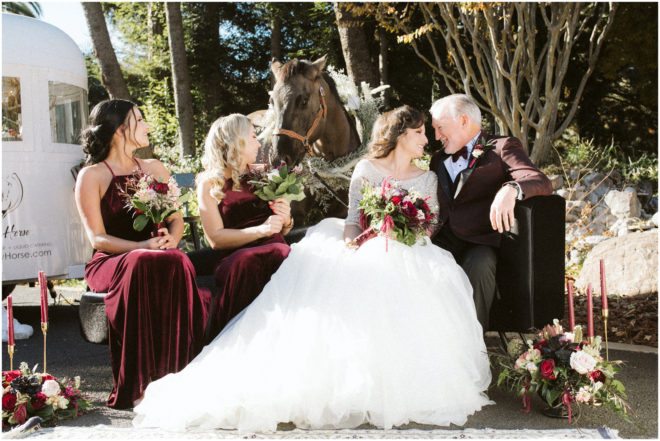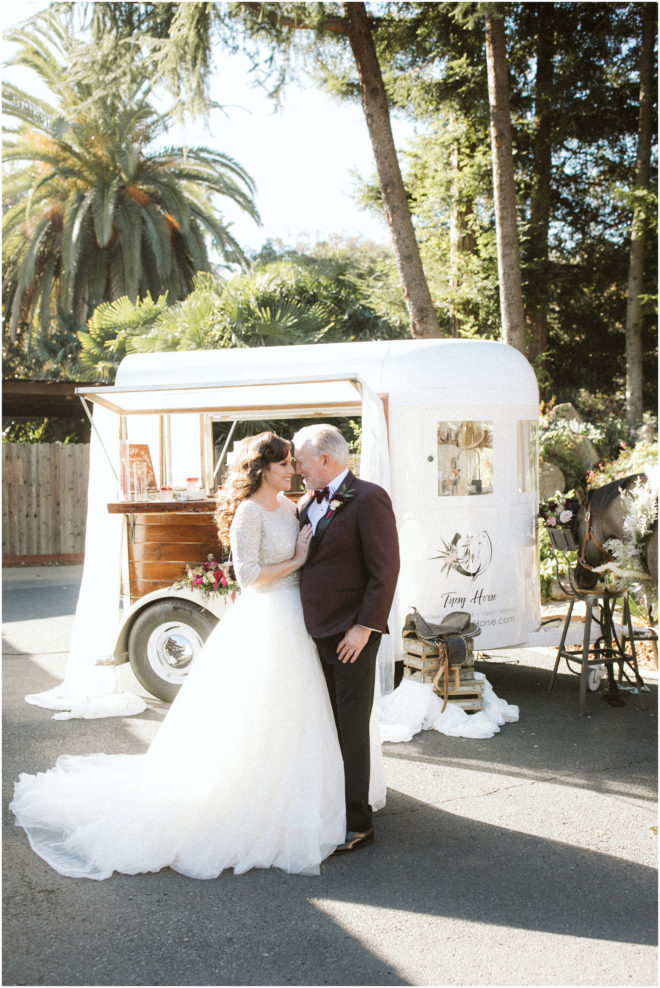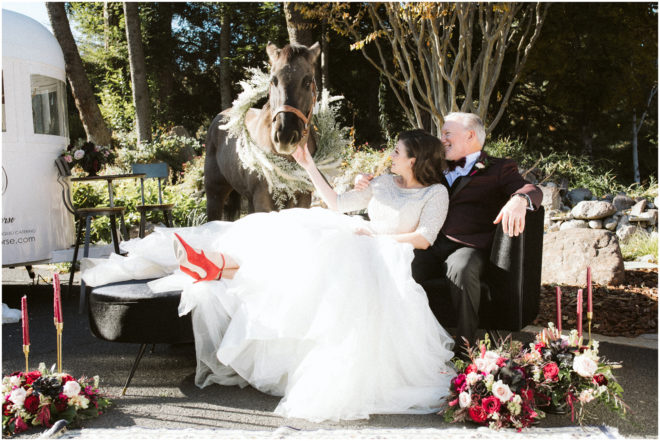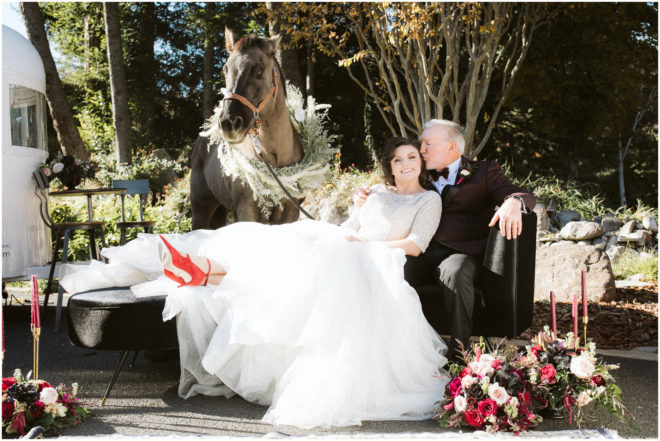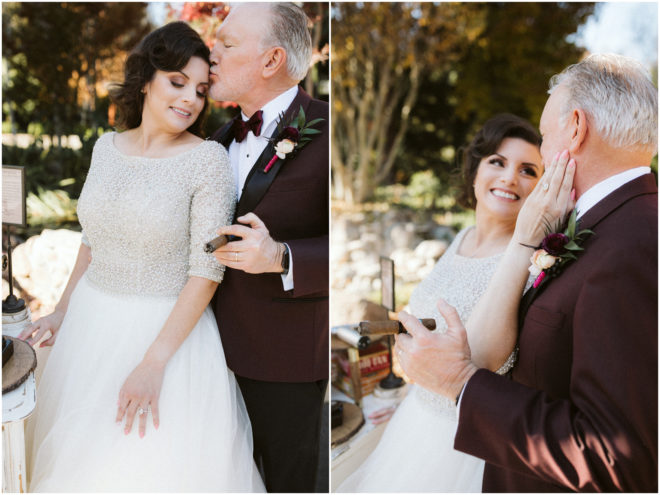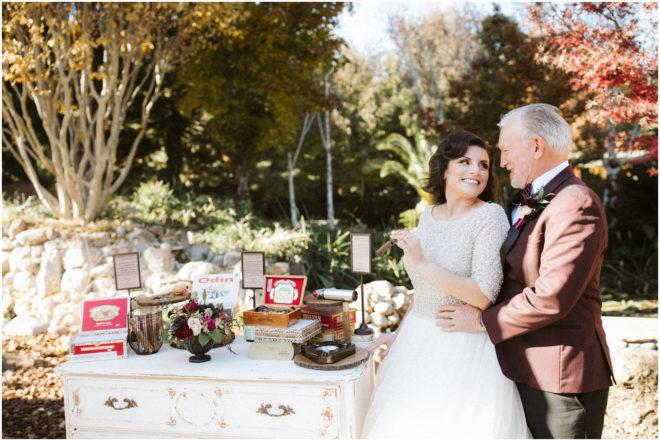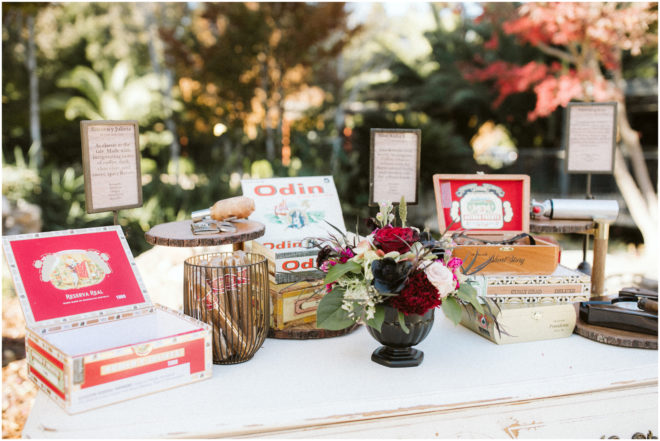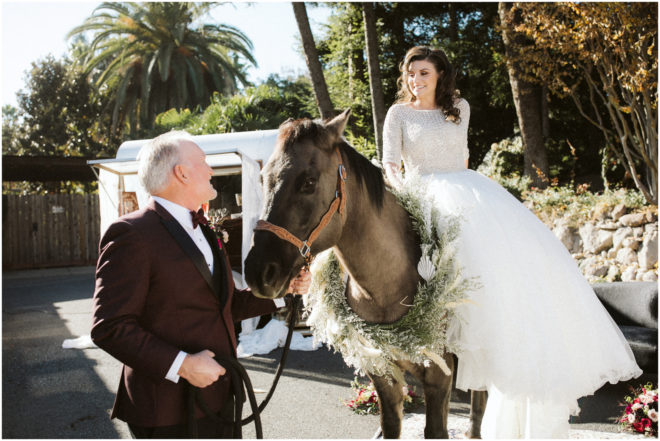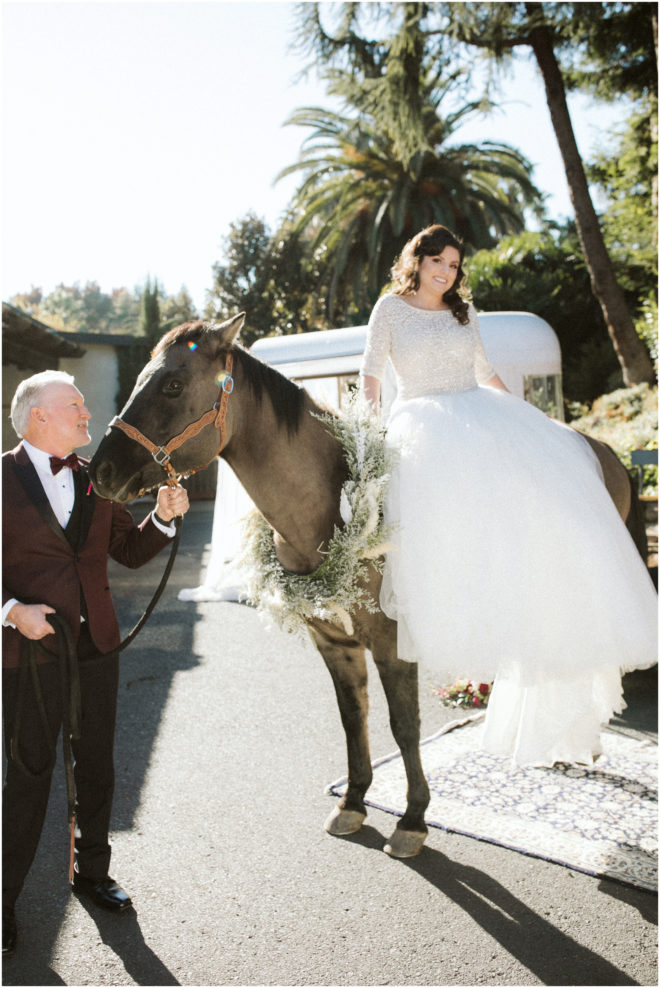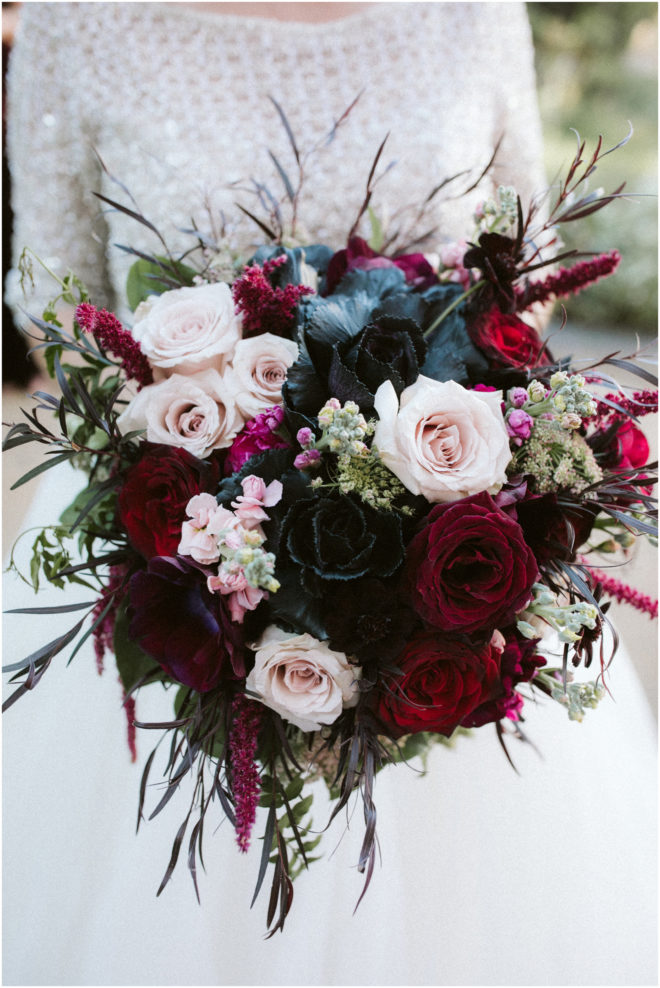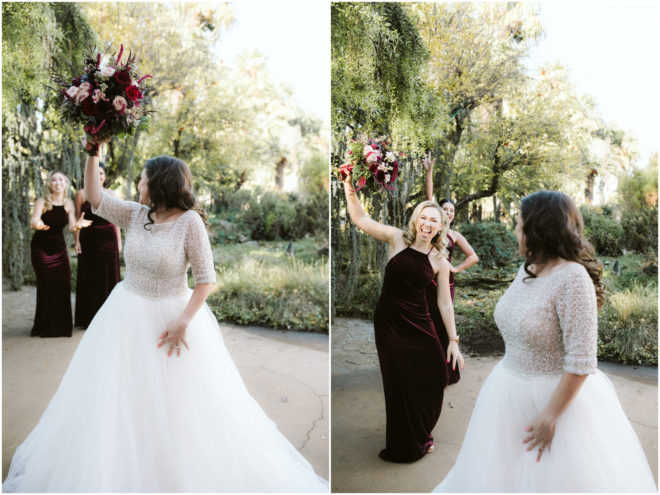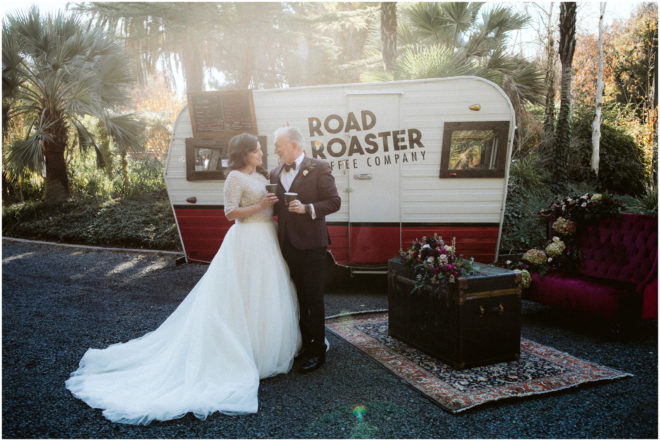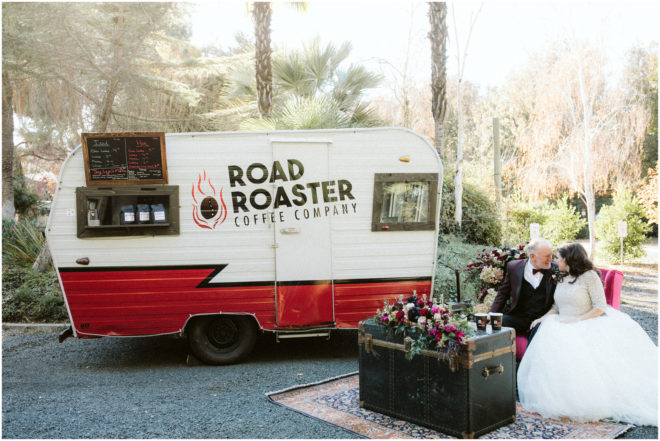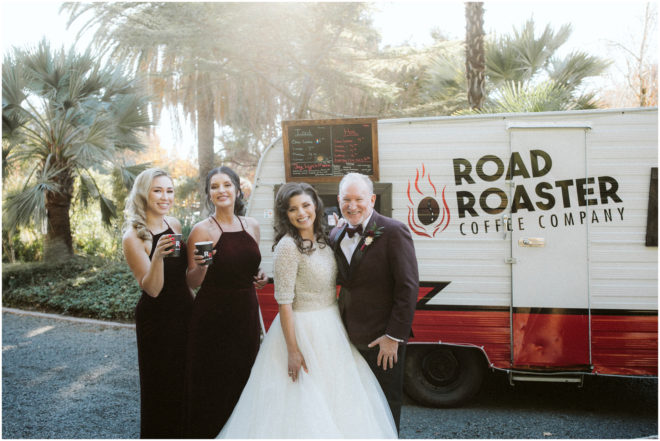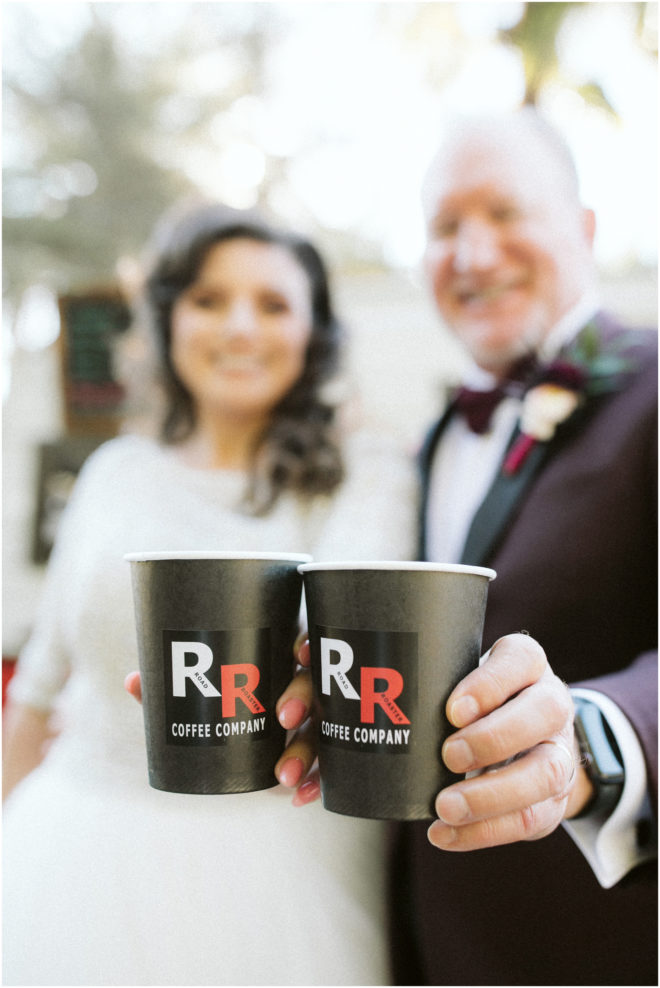 Want to see more from our #StyledShootSunday posts? CLICK HERE!