While the weather is more brisk (and chilly!) outside right now, today's #StyledShootSunday has us dreaming of crisp fall weather and, with it, an adventure to Apple Hill! And you cannot head to Apple Hill without getting some coffee and donuts, and this gorgeous fall-inspired minimony wedding styled shoot fulfills that wish for us, too! Ok, now who's craving coffee and donuts?! Sink your sweet tooth in to this tasty styled shoot! Enjoy!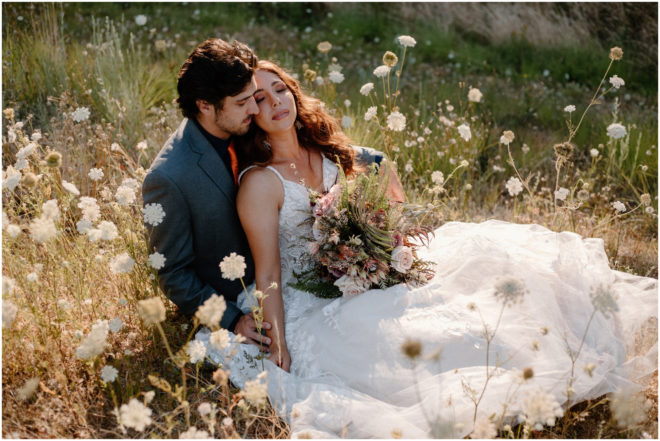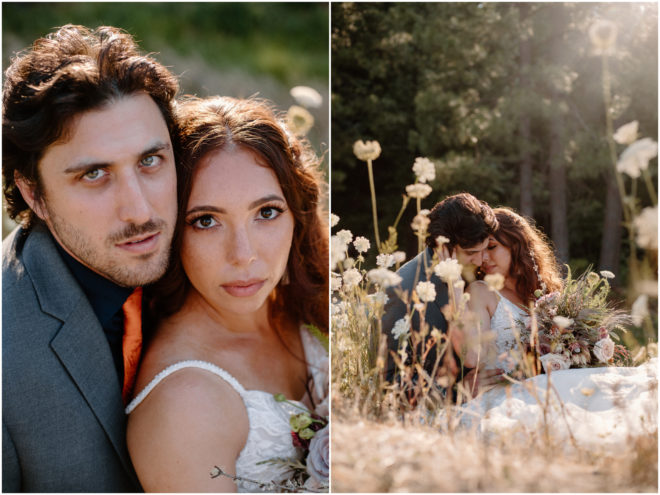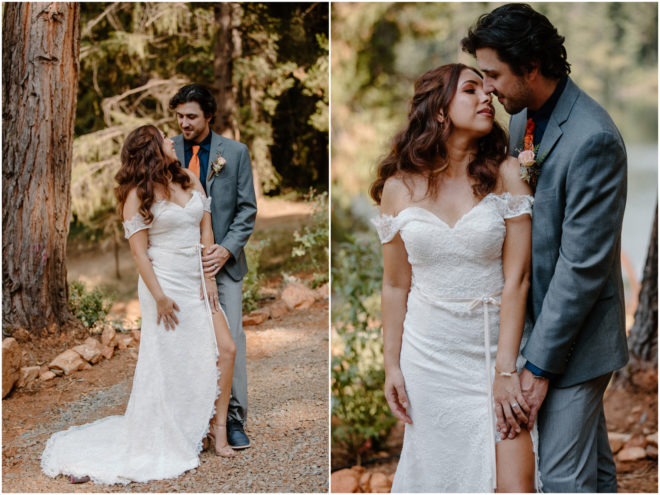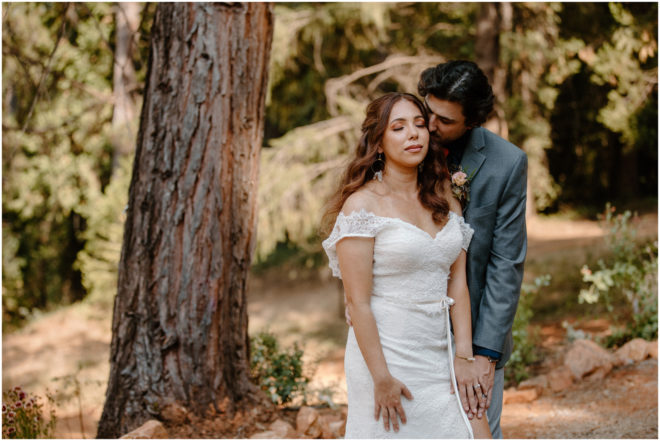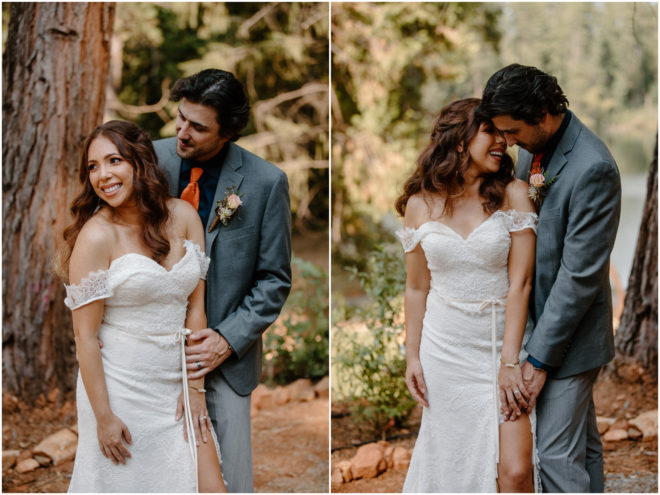 "An adventure to Apple Hill is an annual tradition…inviting visitors to spend fall among the orchards, lured by the smell of apple doughnuts and warm(ish) California fall breezes.
When I found out that Walker Land Company had opened a venue in Apple Hill called The Lake at Apple Hill, I reached out to see if they would be open to us putting together a styled shoot with their new wedding venue as the backdrop.
Inspired by the dreamy views of Blakely Lake and Apple Hill along with the natural grounds featuring gorgeous meadows and towering pines, our creative team designed a beautiful fall-inspired minimony and reception styled shoot to complement this natural landscape. Plus, we got to eat the famous apple doughnuts while we worked and played!"—photographer Katelyn Bradley on the inspiration behind this shoot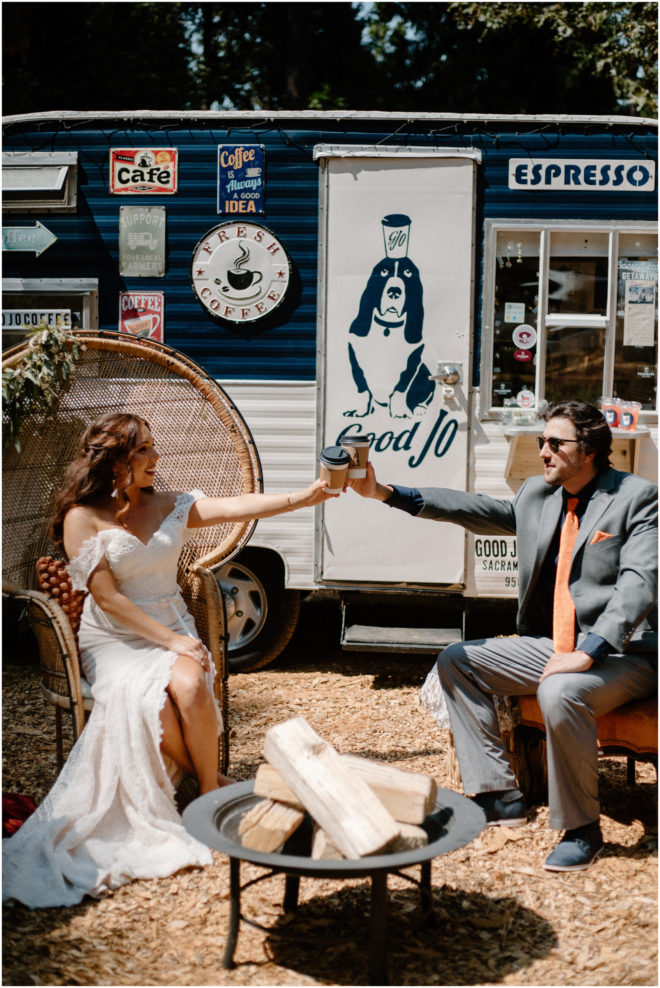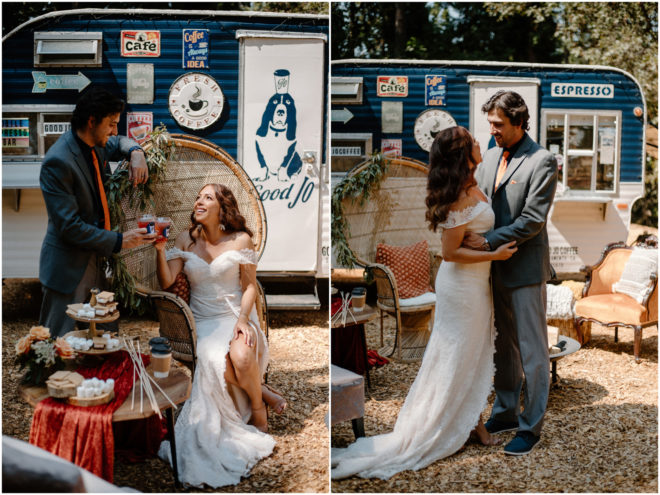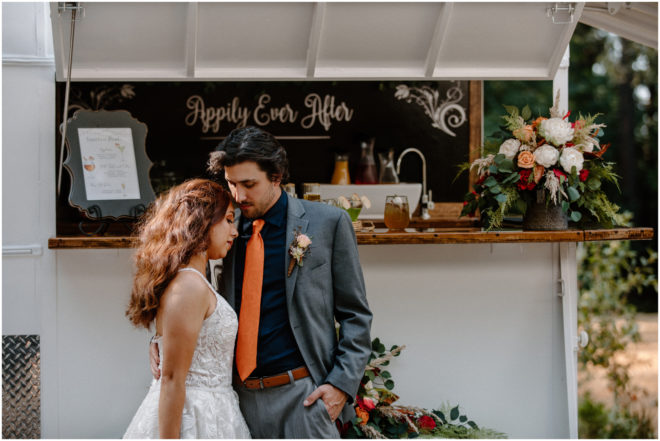 Above photos by Katelyn Bradley Photography
THE DETAILS
VENUE  //  The Lake at Apple Hill
PHOTOGRAPHERS
Katelyn Bradley Photography  |  katelynbradleyphotography.com
Morgan Alanna Photography  |  morganalanna.com
VIDEOGRAPHER  //  Aydan Perez
COORDINATOR  //  Haley Nyal Events  |  haleynyalevents.com
DESIGN, STYLING AND FLORAL DESIGNER  //  Strelitzia Flower Company  |  weddingsbystrelitzia.com
CAKE AND DESSERTS DESIGNER  //  Taylor Made Desserts  ||  DONUTS  // Shorty's Doughnuts
COFFEE BAR  //  Good Jo Coffee  ||  MOBILE BAR  // Horsing Around Events
HAIR AND MAKEUP ARTIST  //  Thee Makeup Girl  |  theemakeupgirl.com
GOWNS  //  Second Summer Bride  |  secondsummerbridesacramento.com
JEWELRY  //  Her Pretty Things  ||  RENTALS  //  We Do Designs
CUSTOM SIGNAGE  //  Fig and Olive Designs
REAL COUPLE MODELS  //  Connie & Paul Gaudio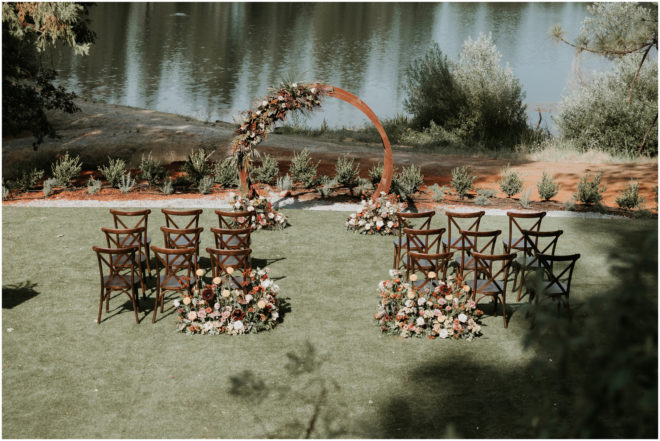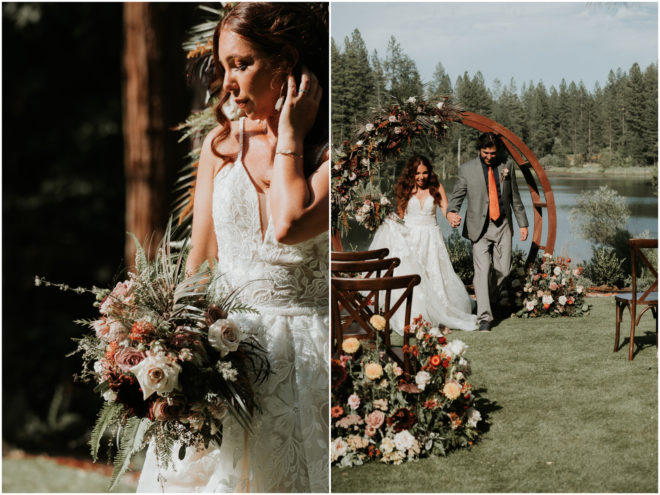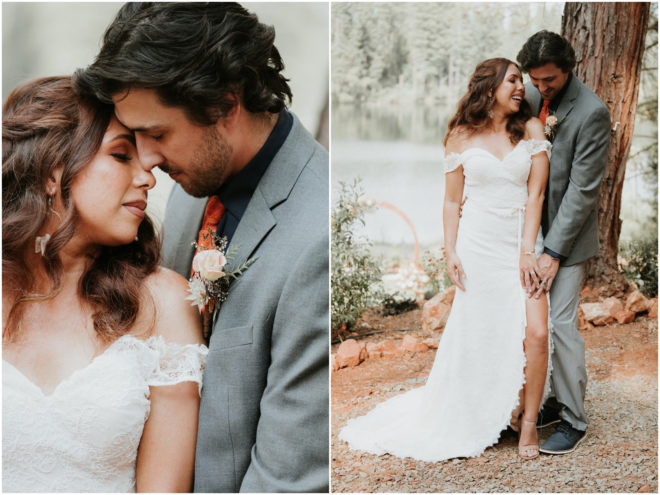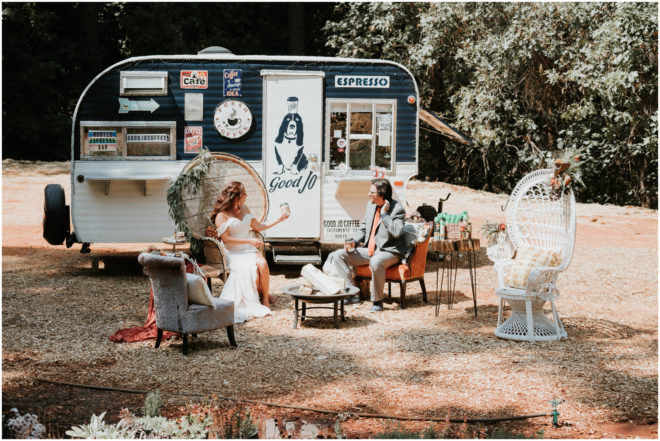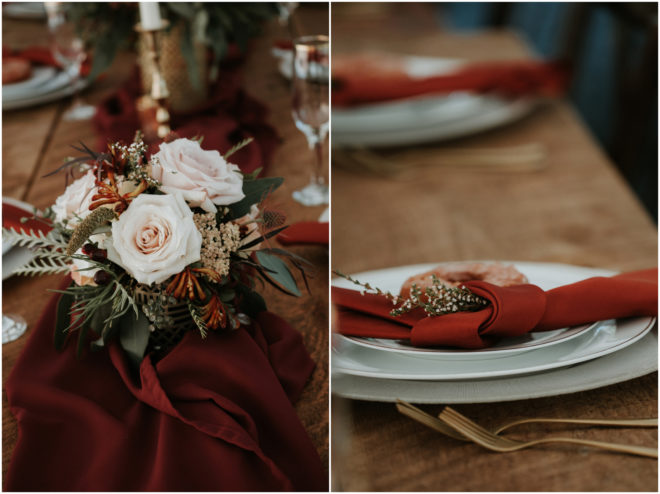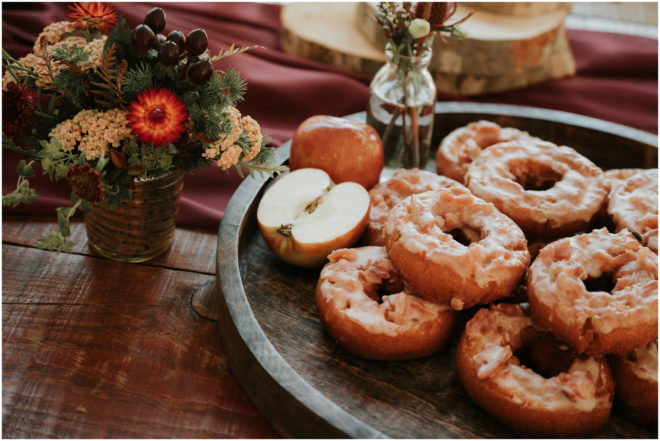 Above photos by Morgan Alanna Photography
Want to see more from our #StyledShootSunday posts? CLICK HERE!