Oh, we love Dazzling Dresses Thursday!
Let's do a little fashion forward thinking with a couple blue hued stunners from bridal goddess Jessica McClintock.
Why blue? It's my favorite color.
No really, I think this color has gotten the short end of the stick in recent years as a suitable bridal party color.
Fresh and festive colors like green, orange and yellow are all the rage (and rightly so), reds and pinks are romantic favorites, and you can't go wrong with chocolate or black when the bride beams in white or ivory.
So where does that leave darling blue? I'm going to go out on a limb and say THIS is the hot hue of the season, whether it be soft, sky, navy, or as presented in today's blog, a regal shade of royal mixed with wonderful white.
And, don't think these gorgeous gowns are limited to the bridal party…lakeside, poolside or ocean side, a bride in blue is cool and true, and you'll certainly have the "something blue" thing more than covered.
So let's start the runway, shall we?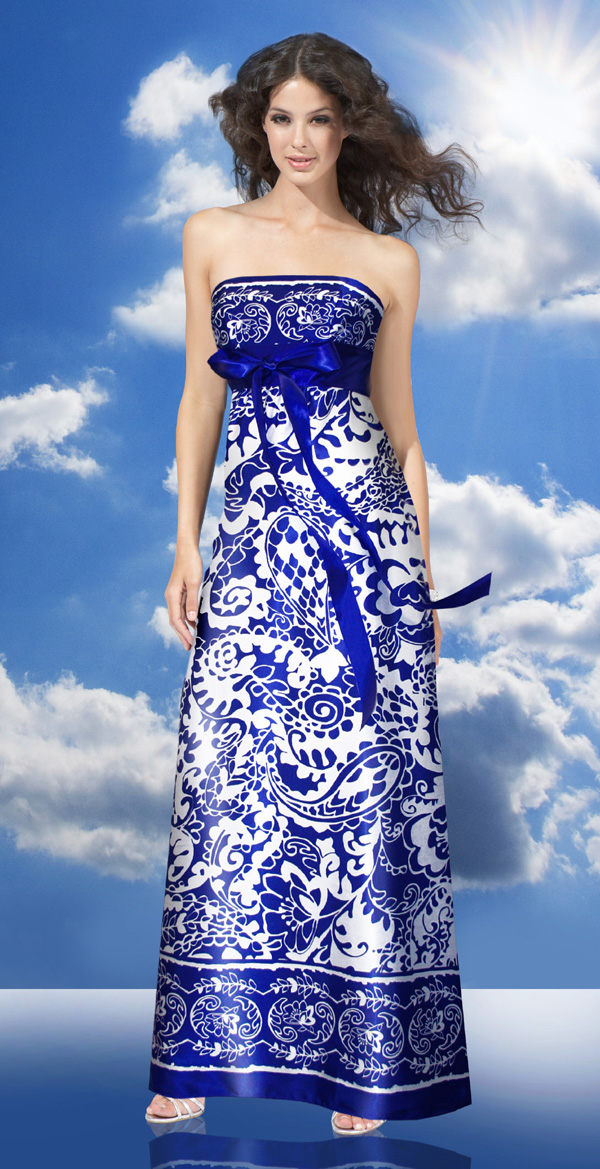 Jessica McClintock Strapless Poly Charmeuse Bridal Dress With Square Neck: The elegant, floral print with eye-catching contrast features a long flared skirt and is sweetly tied at the midriff with a royal blue ribbon bow.
IMAGE (longer version)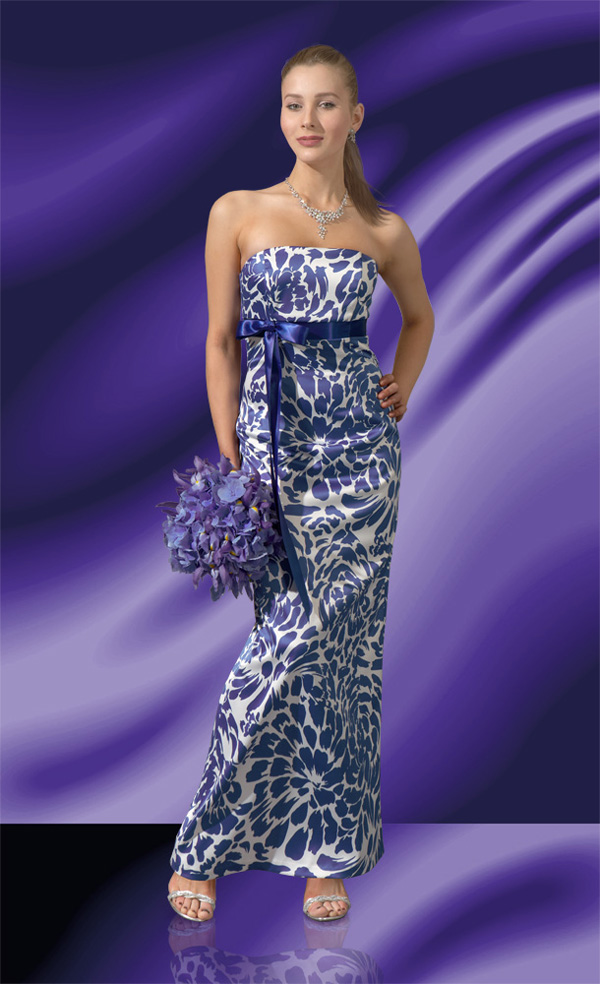 Jessica McClintock Bustier Stretch Satin Bridesmaid Dress With Square Neck: Another sensational floral patters in royal and white with a contrast empire waistband and ribbon bow and long, slim flared skirt.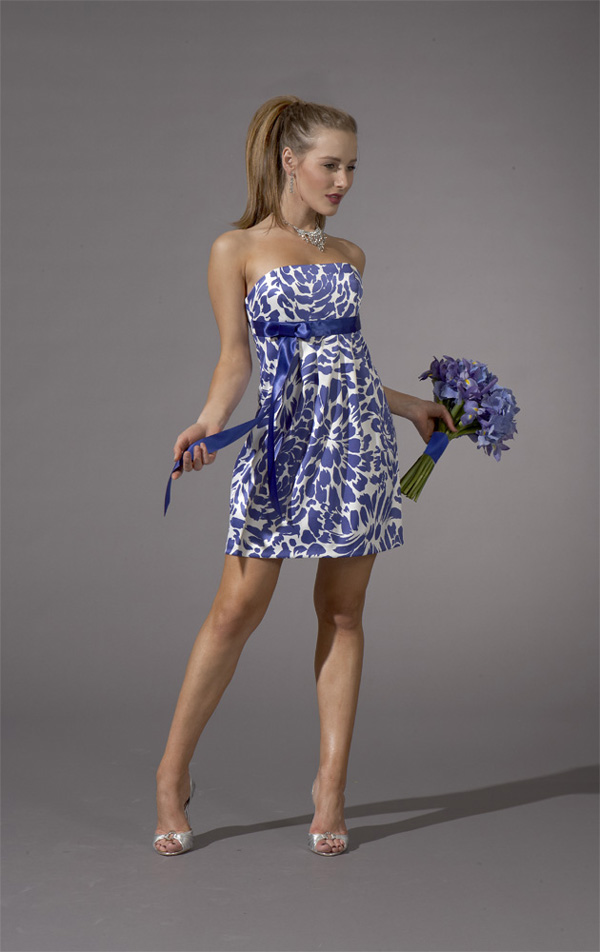 Jessica McClintock Bustier Stretch Satin Bridesmaid Dress With Square Neck (short): A short and sassy version with an above the knee skirt length.
Find these and other fabulous designs from Jessica McClintock at her boutique, 1689 Arden Way in Sacramento. 916-830-9980, jessicamcclintock.com.
Blog Post by Always a Bridesmaid Columnist Darren Elms.
---
---
---
Subscribe to the Real Weddings Magazine Blog!