Welcome back to another installment of Real Weddings Magazine's Partner Profiles!
This week we highlight Angelica Whaley from The Willow Ballroom & Event Center. If you've been wanting to learn more about The Willow Ballroom & Event Center, now's your chance! Take it away, Angelica…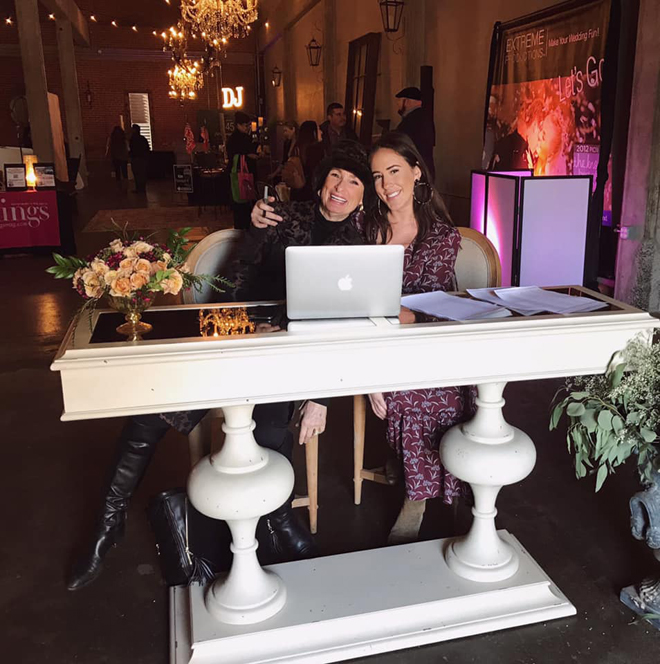 The Willow Ballroom & Event Center
Tell us a little about your company? The Willow Ballroom is the premier destination for your next event! Whether you are planning a wedding, gala, private or corporate gathering, we provide the perfect blank canvas for your event. Our unique and urban warehouse space exudes character, originality and old world charm. Adorned with 20+ eclectic chandeliers and bistro lighting, The Willow Ballroom is sure to take your breath away!
We include tables and chairs to accommodate up to 300 guests, gorgeous vintage furnishings and a fully furnished back patio. Additionally, we offer complimentary valet parking for all events onsite. Located in the heart of the beautiful picturesque Sacramento Delta, the setting is unparalleled. Easily divided into a cocktail, reception, and ceremony space, the options for design and creativity are endless! We include the exterior grounds of a local private estate with lush gardens and vineyards for additional endless photo ops! You'll dine, mingle and dance the night away!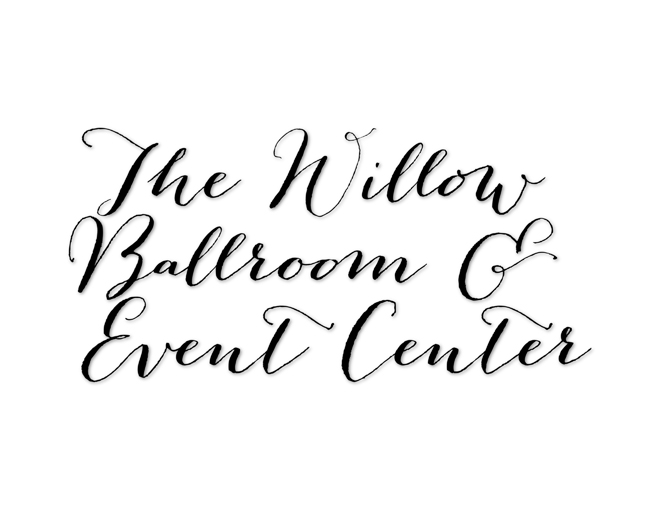 When did you establish your business? 2015
What sets you apart from your competition? Nestled on the heart of the Sacramento Delta, The Willow Ballroom at the River Road Exchange is a repurposed historic warehouse event space. The texture and character of the industrial buildings provide the perfect backdrop. The interiors of the venue exude old world charm and elegance. Included in the venue rental is access to an outdoor ceremony site that over looks the beautiful Sacramento River. The raw natural beauty of the space can elevate and add elegance to any event. Located on the picturesque Sacramento River, the photo-ops are endless! Additionally included is use of the exterior grounds of local private villa/estate with lush gardens, fruit orchards, mature trees, tropical trees, rose gardens and vineyards. Decorated by a local interior designer, Porta Bella International, The Willow Ballroom is adorned with 20+ eclectic, gorgeous chandeliers and bistro lighting. Our unique furnishings  and decor are all included within the venue rental. Being a blank canvas, any aesthetic and style look good within our space!  Whether you want a boho, traditional, rustic or vibrant, setting, they all compliment the space. The brick, cement and exposed beams juxtapose all of the elegance of the venue by adding textural natural elements.
Are you on social media? Yes! You can follow us on Facebook HERE, Twitter HERE, Instagram HERE, Pinterest HERE and Vimeo HERE!
What's your favorite local restaurant? We love the Hood Ranch Kitchen located across the street from the Willow Ballroom! Great for rehearsal dinners + a nightcap after the wedding!
What's your favorite local charity? Front Street Animal Shelter, Sacramento Children's Home, Sacramento Food Bank, SPCA, WEAVE, & Wounded Warriors Project – to name a few!
What advice would you can give to couples getting married today?  You can have the wedding YOU want. Know your vision, know your budget and find the people that fit both and your wedding will be amazing. On your wedding day, nothing else matters. Be present and embrace all love!
For more information about Willow Ballroom & Event Center, log on to thewillowballroom.com. And, make sure to follow Willow Ballroom & Event Center on Facebook HERE, Twitter HERE, Instagram HERE, Pinterest HERE and Vimeo HERE!
Visit The Willow Ballroom and Event Center on Vimeo here!
Photos courtesy of Willow Ballroom & Event Center.