Real Weddings readers, when it comes to preparing for your wedding, is money a concern? Does making decisions that come with big financial commitments cause stress? Are you scared to talk with your family, in-laws or fiancé about finances?
As someone who has worked with brides for the past 15+ years, one of the things Jennifer Gilchrist of The Blissful Bride Coach sees engaged women dealing with while planning their wedding often times is around money. This can include everything from discussing the budget with your fiancé and family, to being forced to start your marriage in major debt due to wedding planning costs.
Are you tired of feeling powerless around the subject of money?
If so, you're invited to listen in on an exciting new creative showcase featuring The Blissful Bride Coach herself that is being hosted by Kira Palmer.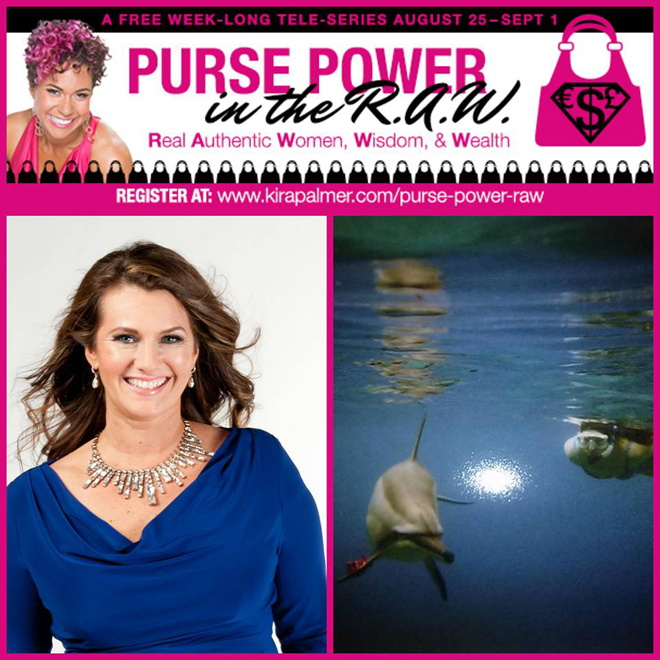 As a bride-to-be, you don't want to miss this! Purse Power is all about making empowered, aligned money decisions and we thought it would be perfect for Brides to listen in on, because money is such a big source of stress while planning a wedding, and we truly don't want you to stress about it any longer!
Sometimes it seems like everyone out there is telling you how you should be managing your money, how to spend your money, and where/when to give money. (And multiply this ten-fold when planning your wedding!)
In other words, money conversations can be less than blissful. You wake up one morning to find that all of the fun and creativity has been sucked out of your conversations about money and every aspect of your life that is related to them.
It's enough to make anyone think about throwing in the towel when it comes to wedding planning just to avoid talking about money all together, but you can't do that!
You and your wedding vision are too IMPORTANT!
So, we invite you to carve out time for the Purse Power Creative SHOWCASE about Authentic Women, Wisdom & Wealth… we know it will be super supportive to you as a Bride.
Jennifer Gilchrist's interview airs August 27th, but when you sign up today, you'll also get access to the 6 other incredible speakers sharing their wealth wisdom too. Kira really has woven together a FANTASTIC EXPERIENCE that you simply must be a part of if you are serious about changing the conversation around money, and starting your new married life off on the right financial footing.
For more information about Jennifer Gilchrist The Blissful Bride Coach, log on to Jennifer-Gilchrist.com.
Also, make sure to follow Jennifer Gilchrist The Blissful Bride Coach on Facebook HERE, Twitter HERE, Pinterest HERE, YouTube HERE, LinkedIn HERE and Google+ HERE.

Blog post by and photos courtesy of Jennifer Gilchrist The Blissful Bride Coach.
Subscribe to the Real Weddings Magazine Blog! Click here: [subscribe2]