Ladies, let's get personal for a moment. And, by personal, I'm talking what's underneath it all…your wedding lingerie. Many of my darling brides have shared with me just how important picking the right pieces can be, not only in terms of dress fit, but that first night of wedded bliss. So, just as we have done with dazzling dresses, amazing accessories and beauty bits, we plan to provide you with frequent tips on great lingerie finds. Think of us as your panty patrol!
Ok, enough cheeky talk, let's get down to business. Check out this wonderful online purveyor of lingerie geared towards blushing brides: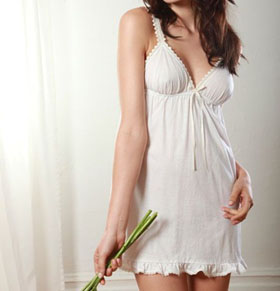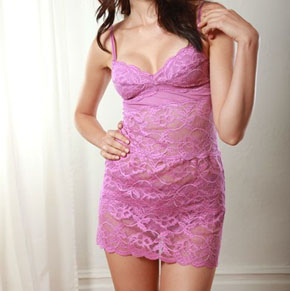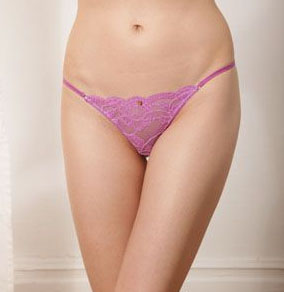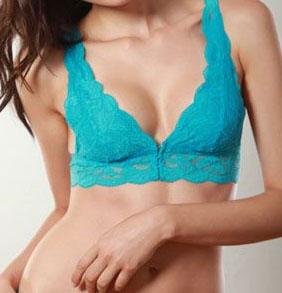 Launched Jan 2010, Tashi Lingerie offers bridal, wedding night and honeymoon perfect lingerie, loungewear, sleepwear and lingerie accessories from staples Eberjey, Huit, OnGossamer and NuBra to labels-on-the-rise Clo Fortuna and Luva Huva, and more.
Tashi also offers eco-friendly lounge pieces from Eberjey's Eco Dream & O-Girl lines, as well as select eco items from Luva Huva. The site offers pieces that are "accessible luxe," with retail prices ranging from $5.00 – $100.00. Founded by New York-based entrepreneur, FIT alum and Holistic Nutrition guru Natalie Steiner, Tashi Lingerie aims to cater to your innermost desires, moods and femininity – your inner you.
Natalie's passion for intricate design began at the early age of six, when her grandmother taught her how to sew her very own robe made of quilted satin trimmed with lace. Since then, she has been incredibly attracted to texture, and unique quality pieces that are comfortable. To make this concept attainable to all women, she created an earthy shopping environment that is inviting, even soothing.
Her passion for texture and design continued though out her life which lead to her B.A. degree in Fashion Buying and Merchandising at renowned Fashion Institute of Technology in New York City. Her experience in the fashion world spans from working with a fashion trade magazine in Hong Kong, sourcing textiles in Paris and Italy to working in retail and showrooms in NYC.
Along with her passion for intimate apparel, Natalie also has a passion for fitness and health and earned her certification as a Holistic Nutrition Counselor in Ayurvedic Medicine at the Bioticare Institute in NYC. As her self-awareness and creativity evolved she discovered a new hobby (now lifestyle), with meditation movement and dance. Working with Sheila Kelley's S factor classes encompassed all the feelings of creativity, movement, health, texture, sensuality and beauty. Tashi Lingerie and Loungewear provides you with the tools for elegance, organic femininity, confidence and empowerment.
Check them out at TashiLingerie.com.
Blog Post by Always a Bridesmaid Columnist Darren Elms.
Photos courtesy of Tashi Lingerie.
---
---
Looking for local Sacramento wedding vendors?
---
Subscribe to the Real Weddings Magazine Blog!