Engaged Now What?'s blog covers exactly what it implies. You said "yes" … now what's next? Plan of course? But easier said than done for the typical bride. So many devils in the details, it can get overwhelming.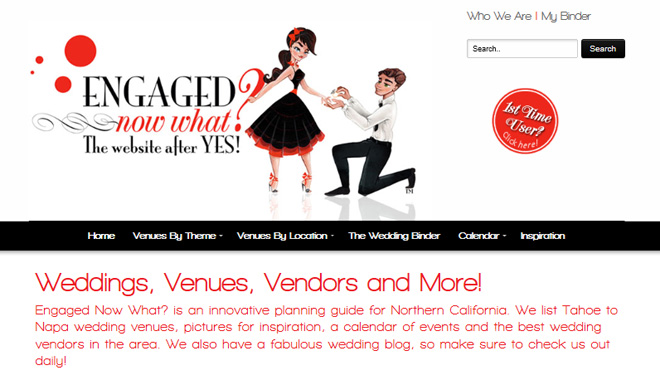 That's where this site comes in handy. It's full of fantastic ideas, venues and vendors specifically tailored to Northern California, from Tahoe to Napa.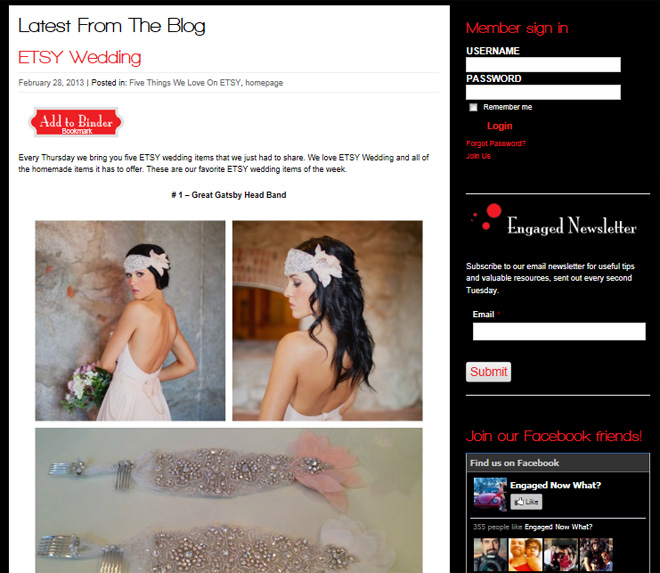 Need a great DJ? How about a florist? No problem. Check out the Wedding Binder tab for every vendor under the stars. How about a venue? They also list wedding venues both by theme and location. Plus, they offer you a calendar on the website to import those important meetings and deadlines from your iCal.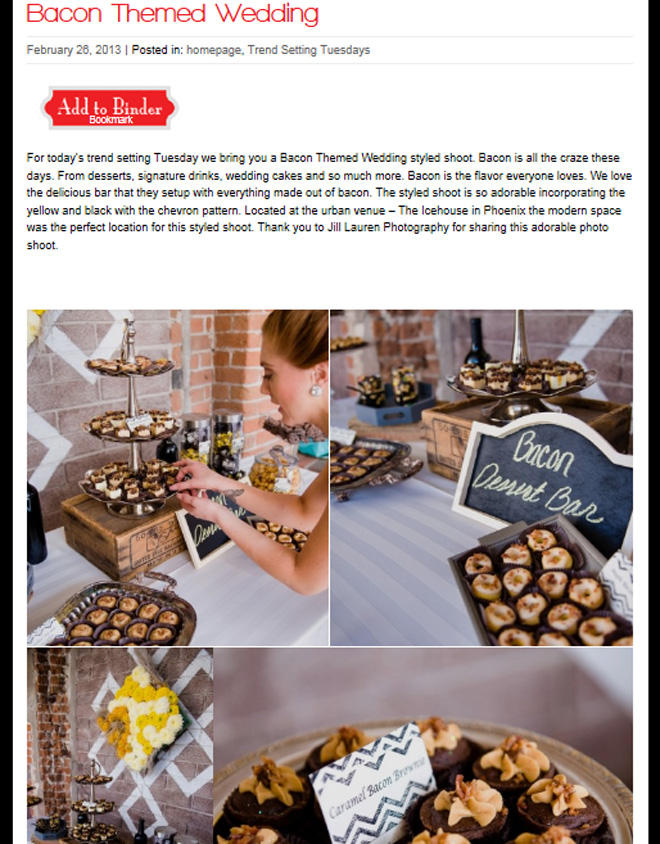 Need a little inspiration? They have that too, courtesy of a section devoted to everything you can think of, from groom ideas to style suggestion and photography samples. All this on one website. We're officially fans!
Check out more of Engaged Now What?'s amazing blog here. And, make sure to like them on Facebook here!

Blog post by Real Weddings Magazine's Always a Bridesmaid Columnist, Darren Elms.
Photos courtesy of Engaged Now What?
Subscribe to the Real Weddings Magazine Blog! Click here: [subscribe2]