Real Weddings is celebrating it's 10th anniversary and in honor of this milestone, we are checking back in with our beautiful cover models! We've been so lucky to work with over 60 local brides these past 10 years and we're eager to see where they are now.
Allison (left) graced our Winter/Spring 2015 cover shot at Park Winters by studioTHP.

When did you get married?
In 2014 at St. Mary's Parish in Sacramento
Any children (fur or human)?
Yes, both! Since our wedding we've adopted a new cat and dog. Then along came our baby girl, Anne, in October 2016 – almost exactly 2 years after the wedding.
What is your career?
Public Relations and Social Media Marketing at my company, Matryoshka Media Group.
Where are you living?
Since the wedding we were fortunate enough to buy a house in Sacramento! A lot of work, but also fun and rewarding.
If you still live in the Sacramento area, what do you enjoy doing locally?
We live near the river in the Arden area so we love taking our dog, Maxx, down for long walks when the weather is nice. He learned to swim in that river! We're looking forward to bringing Anne along with us this spring and summer!
How was your cover model experience?
I still have the Real Weddings issues in my wedding keepsake box. Being chosen as a cover model was so awesome and something that I will always cherish! Such a fun day!!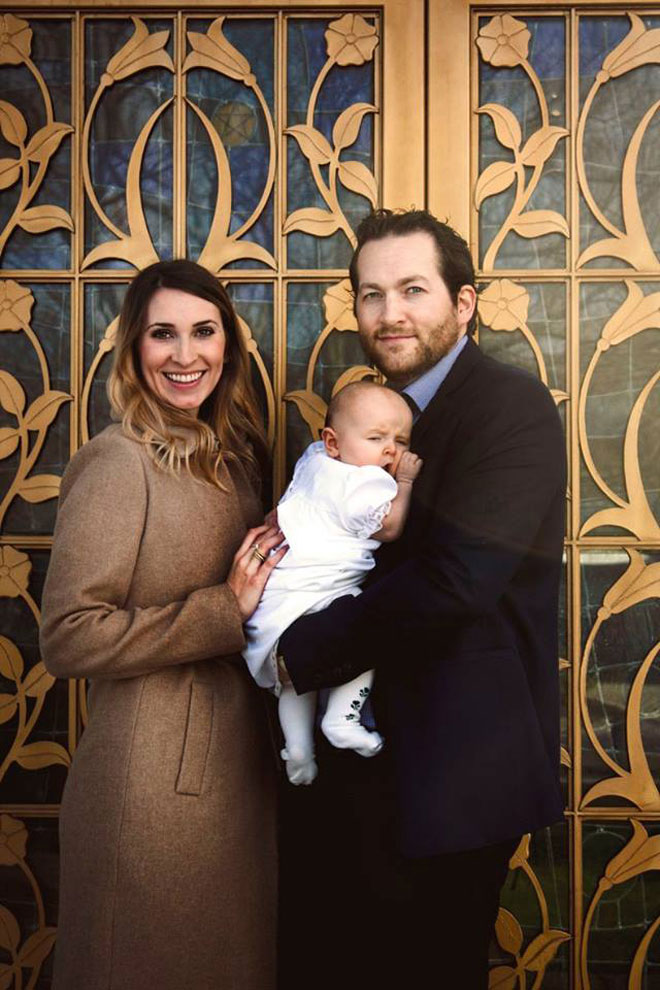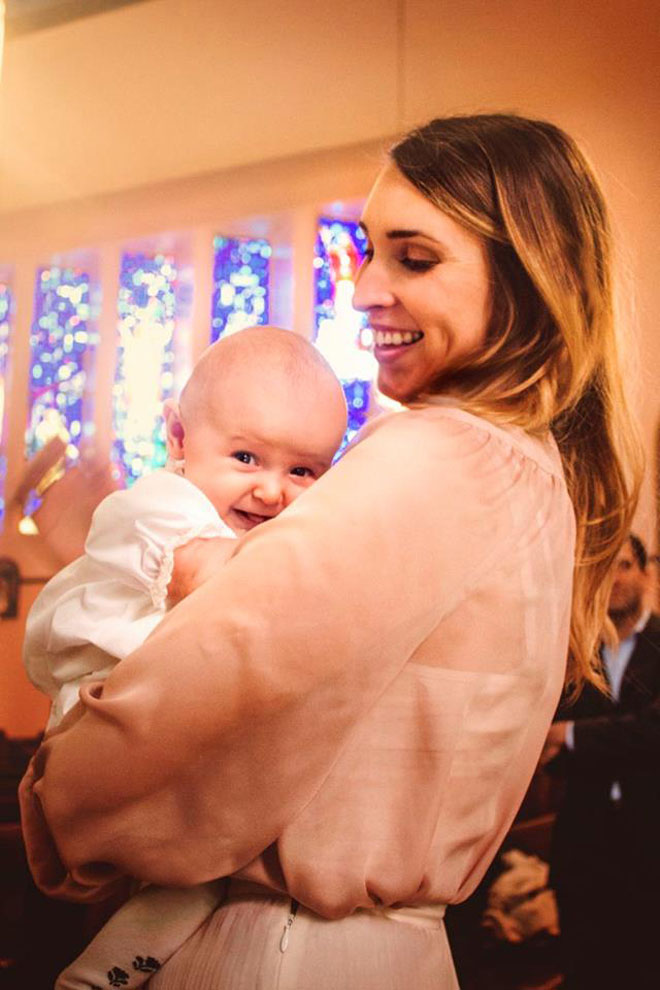 The cover model finalist contest photo shoot Real Weddings Magazine team members who produced this editorial feature include: Aimee Carroll, Morgan Cásarez, Christina Fawcett, Caitlin Herrera, Nathalia Kallan, Tara Mendanha, Lesley Miller, Desiree Patterson, Emily Peter, Gloria Schroeder, Wendy Sipple, Leah Sisto, and Megan Wiskus.
And, of course, thank you to all of the wedding professionals who contributed to our cover model finalist feature:
Photographed on location:   
Park Winters
530-669-3692  |  parkwinters.com
Photographer 
studioTHP
Travis Hoehne and Michael Loden (assistant)
916-955-5485 | studiothp.com
Hair and Makeup
For Liz: 
Melissa Oretta, All Dolled Up (Makeup)
Ashley Lyons, All Dolled Up (Hair)
530-368-3867  |  alldolleduphairandmakeup.com
For Catherine:  
Jenifer Haupt, I Make Beautiful/Makeup by Jenifer Haupt (Makeup) 
916-532-9800  |  imakebeautiful.com
Christina Alba, Primp by Christina Irene (Hair)
916-955-1028  |  primpbychristinairene.com
For Allison:  
Happi Ybarra, Happily Beautiful (Makeup) 
530-632-0607  |  happilybeautifulmakeup.com
Lea Buehler, Lea Buehler BGorgeous (Hair) 
916-705-5827  |  lbgorgeous.com
Bridal Gowns 
Alma's Bridal Boutique
916-434-8084  |  almasbridalboutique.com
Always Elegant Bridal & Tuxedo
530-755-4282  |  alwayselegantbridal.net
Bellisima Bridal Boutique
530-661-8084  |  bellisimabridalboutique.net
The Bridal Box
916-742-4638  |  thebridalbox.net
The Clothes Mine Bridal & Formalwear
209-267-0417  |  209-890-7532
De La Rosa's Bridal & Tuxedos
916-983-3400  |  delarosasbridal.com
Diamond Bridal Gallery
916-521-9856  |  diamondbridalgallery.com
Dreamnette Bridal
916-780-4747  |  dreamnette.com
Enchanted Bridal Shoppe
916-965-5683  |  enchantedbridalshoppe.com
House of Fashion
916-554-7440  |  hofbridal.com
Accessories
Carolee  |  carolee.com
Doloris Petunia  |  dolorispetunia.com
Erica Koesler Wedding Accessories  |  ericakoesler.com
The Honeycomb Couture Bridal Adornments  |  thehoneycomb.etsy.com
HSN  |  hsn.com
Macy's
Arden Fair Mall  |  916-925-2845
Country Club Plaza  |  916-485-3885
Downtown Plaza  |  916-444-3333
Sunrise Mall  |  916-962-3333
Westfield Galleria at Roseville  |  916-771-3333
Stella & Dot
800-920-5893  |  stelladot.com
Style Avenue Studios
916-812-1114  |  styleavenuestudios.com
Furniture and Décor Rentals
Botanica Floral & Event Design
916-673-8650  |  botanicaevents.com
Flowers 
Accents by Sage
916-799-6242  |  accentsbysage.com
Bella Bloom Floral Design & Rentals
916-498-8588  |  bellabloomflowers.com
Flourish
916-212-5179  |  flourishdesigns.com
Morningside Florist
916-635-9891  |  morningsideflorist.com
The Posh Posey
916-337-3215  |  theposhposey.com
Relles Florist
916-441-1478  |  rellesflorist.com
Visual Impact Design
916-489-3746  |  visualimpact-design.com
Catering
Bocca Catering
916-834-3554  |  boccacatering.com
Are you a real Sacramento to the Sierra Bride? Be our next Cover Model! Click here for more information and to download the entry form. Hurry – the deadline to apply is July 31, 2017!
Looking for more Cover Models? Check out the entire blog series here!
Blog post by Real Weddings Magazine's Associate Editor Emily Peter.
Photos by studioTHP, copyright Real Weddings Magazine.
Subscribe to the Real Weddings Magazine Blog! Click here:
[subscribe2]