If you haven't heard, darling Real Weddings Brides…another Kate recently tied the knot.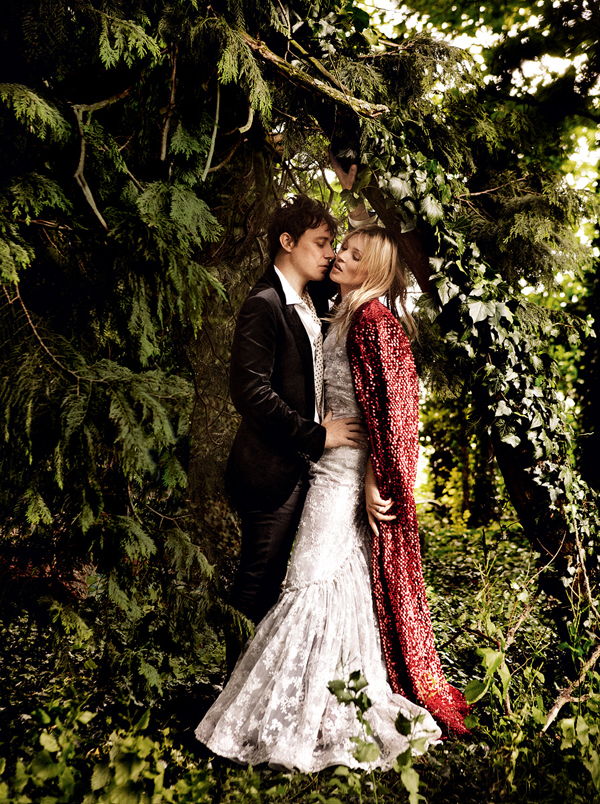 Kate Moss is a beautiful woman, but I wasn't quite prepared for just how exquisite she looked at her July nuptials. The former Miss Moss married Jaime Hince in a splendid English countryside setting, whose natural beauty was only overshadowed by the bride herself.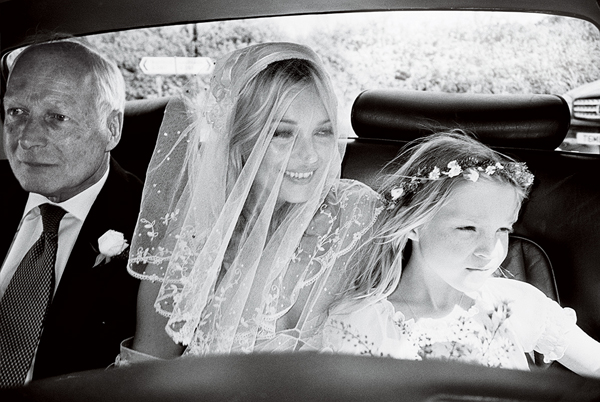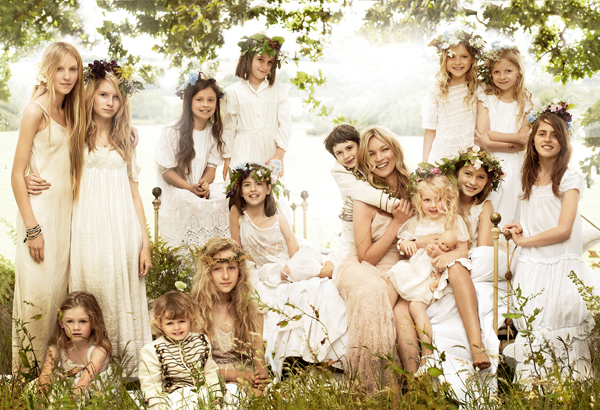 Kate and her groom chose F. Scott Fitzgerald's The Great Gatsby as inspiration for their big day, opting for a chic yet wild romanticism. "'I wanted it to be kind of dreamy and 1920s, when everything is soft-focus," says the bride. "The code name was GG for a while. That light and that kind of fun decadence. It's rock 'n' roll Great Gatsby!'"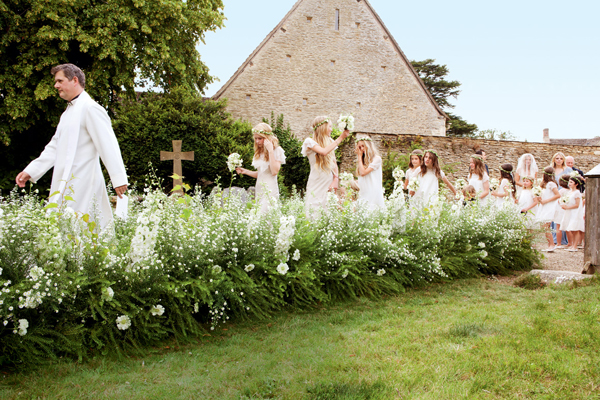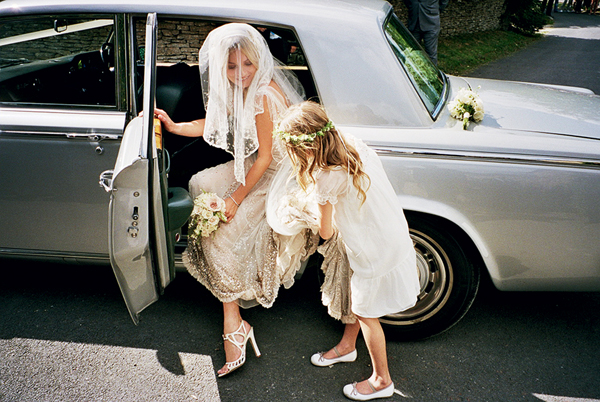 In her interview with Hamish Bowles for Vogue, Kate reveals details about her collaboration with John Galliano on her wedding dress, which she says came from his bag of tulle, sequins, veils and flowers. "'She dared me to be John Galliano again," says the designer. "I couldn't pick up a pencil. It's been my creative rehab."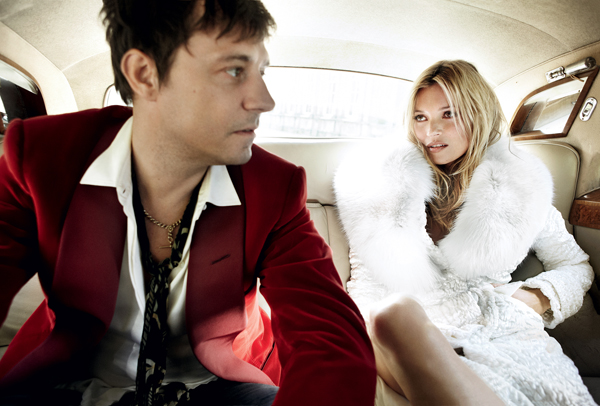 The final product is nothing short of stunning. The bias cut slip dress has a vintage vibe that suits Kate's style perfectly. The sheer material is embellished with plenty of sparkle that gathers in a gorgeous pattern at the hemline.
Well done, Kate!
For more on Kate's wedding, visit vogue.com.
Blog post by Always a Bridesmaid Columnist Darren Elms.
Photos by Mario Testino for American Vogue.
Do you have the new Real Weddings Magazine iPhone and iPad App?
Download it from the Apple App Store Today: REAL WEDDINGS MAGAZINE!
---
---
Looking for local Sacramento wedding vendors?
---
Subscribe to the Real Weddings Magazine Blog!