Darling brides… amazing news in the designer dress world! If you're one of those gals with a taste for big name designers but have trouble locating the dress of your dreams at the price you desire, a new Website is going to help make your shopping fantasy come true.
Say hello to The Aisle New York, one of the most anticipated e-commerce sites of 2011, launching just after the holidays on January 3.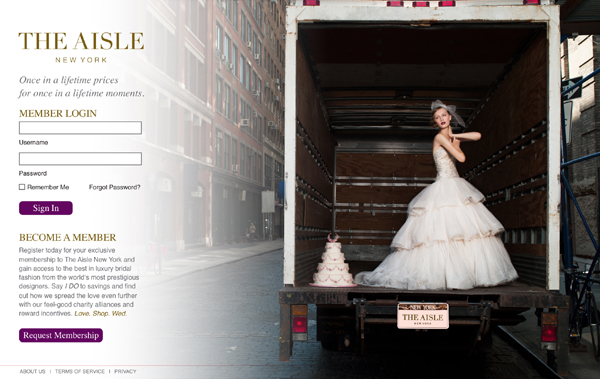 The brainchild of David Yassky and Shara Levy along with partners Deborah Moses and Mark Ingram, The Aisle is the first luxury e-commerce site to bring high fashion to deal-seeking brides.
The site, which is exclusively devoted to all-things bridal, will carry last season's collections from high end brands such as Monique Lhuillier, Angel Sanchez, Alberta Ferretti, and Elizabeth Fillmore at, get this, around 50% off of original retail.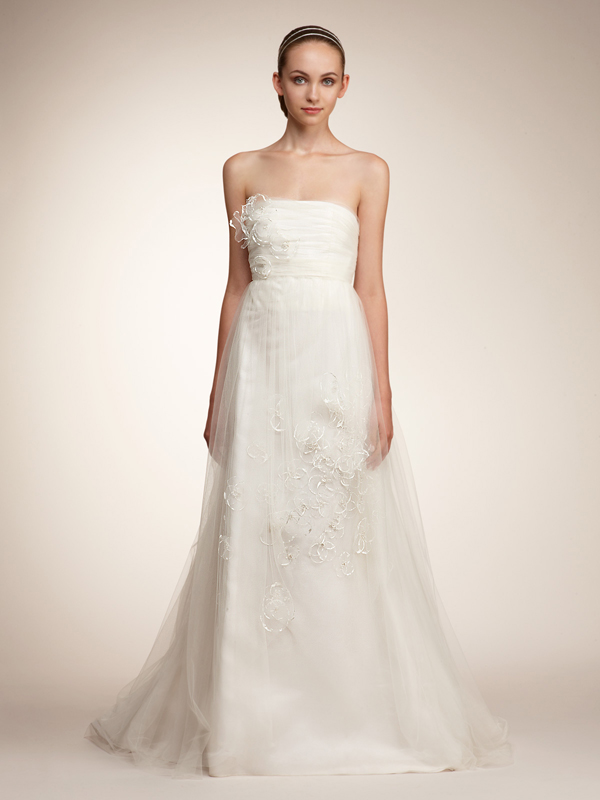 Emulating the designer discount website Gilt Group, the online retailer will feature timed-sales, allowing members seven days to browse and purchase a dress. For the more risk-adverse, the site also offers a slew of accessories, like new full-priced jewelry from Oscar de la Renta and Ranjana Khan.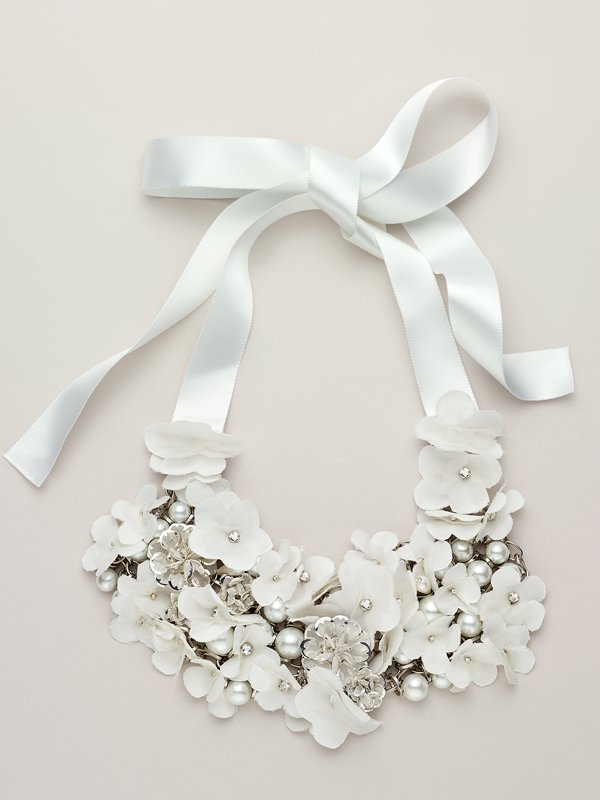 To spread the love even further, The Aisle New York donates a portion of proceeds from every gown sold to the charity selected directly by the gown's designer. Each designer has the opportunity to match the donation and the customer will be able to see the exact amount that will be donated from her purchase when she finalizes her sale.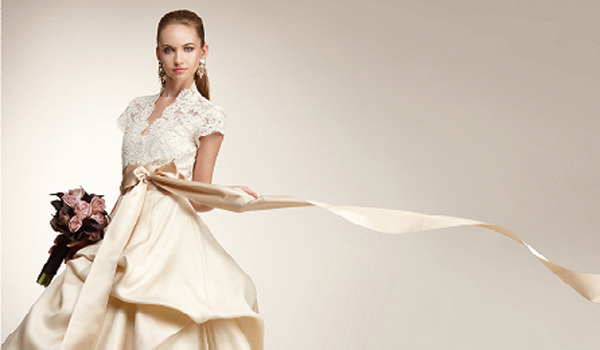 Designer's charities range from global initiatives (Aid for AIDS by Angel Sanchez), to health and education (Edible Schoolyard by Lela Rose), to localized, private foundations (Memphis Charitable Foundation by Pat Kerr). Each charity reflects the personalized compassion and commitment of the designer and allows the bride to connect with them in a truly unique fashion.
Pre-register for this exciting new shopping resource at theaislenewyork.com.
Blog Post by Always a Bridesmaid Columnist Darren Elms.
Photos courtesy of The Aisle New York
Do you have the new Real Weddings Magazine iPhone and iPad App?
Download it from the Apple App Store Today: REAL WEDDINGS MAGAZINE!
---
---
---
Subscribe to the Real Weddings Magazine Blog!