Ladies, Happy Thursday! I have a confession. At the ripe age of 12, I caught my first and only garter. Yes, I climbed my precious little pre-teen way over the fray of eligible bachelors to snag the ultimate prize. I still shudder a bit when I look at the picture of myself, all braces and awkwardness, standing next to the poor gal who caught the bouquet hoping to be paired nice single guy that night. Can't win them all. But, I still have my garter!
Today, let's go beneath the dazzling dresses and uncover the wonderful world of garters! Lacey, silky, bowed or borrowed, there are plenty of lovely options to choose from. So, before you show off your gams to your new husband and his eager groomsmen, check out these designs available at Advantage Bridal.
A touch of "Vintage Charm" ivory satin garter featuring an embroidered chiffon ruffle with gold stitching and beaded accents.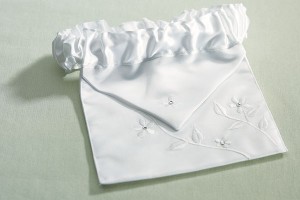 Practical as it is pretty, this garter features a nifty pocket to hold essentials.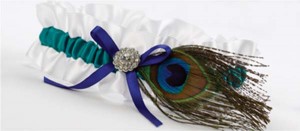 Check out this elegant peacock number with a gorgeous feather accent.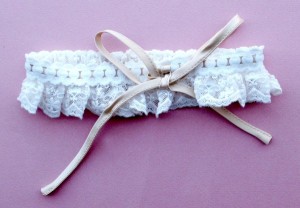 Something blue? This silk and lace garter also comes with a blue ribbon.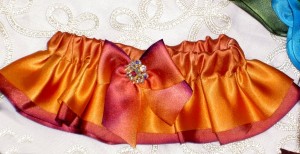 This fiery garter in red and orange will certainly burn up the dance floor.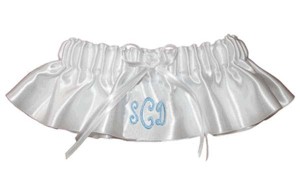 Monogrammed…just in case you forget who you are after several reception toasts.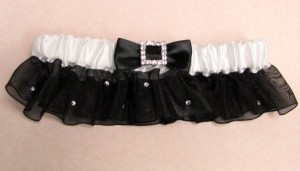 Beautiful in black and white, this one has a rhinestone buckle and scattered Swarovski crystals.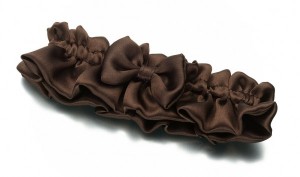 Sink your teeth into this sweet and simple garter in chocolate brown.

Feeling lucky? Try on this Irish Love Knot garter with a shamrock appliqué.

You'll be in full bloom wearing this lovely Venice Daisy garter in lace.
Old fashioned at heart, you can put on your game face with this charming cameo garter.
Find all these and many, many, many, more garter options as Advantage Bridal. advantagebridal.com.
Blog post by Always a Bridesmaid Columnist Darren Elms.
 Photos courtesy of Advantage Bridal.
Do you have the new Real Weddings Magazine iPhone and iPad App?
Download it from the Apple App Store Today: REAL WEDDINGS MAGAZINE!
---
---
Looking for local Sacramento wedding vendors?
---
Subscribe to the Real Weddings Magazine Blog!