Welcome back to another installment of Real Weddings Magazine's Partner Profiles!
This week we highlight sweetie-pie Jodie Fisher from Fisher Photography. We love that Jodie wears her heart on her sleeve and sees the world through her camera lens. Her passion and sensitivity shines through her photos! Take it away Jodie!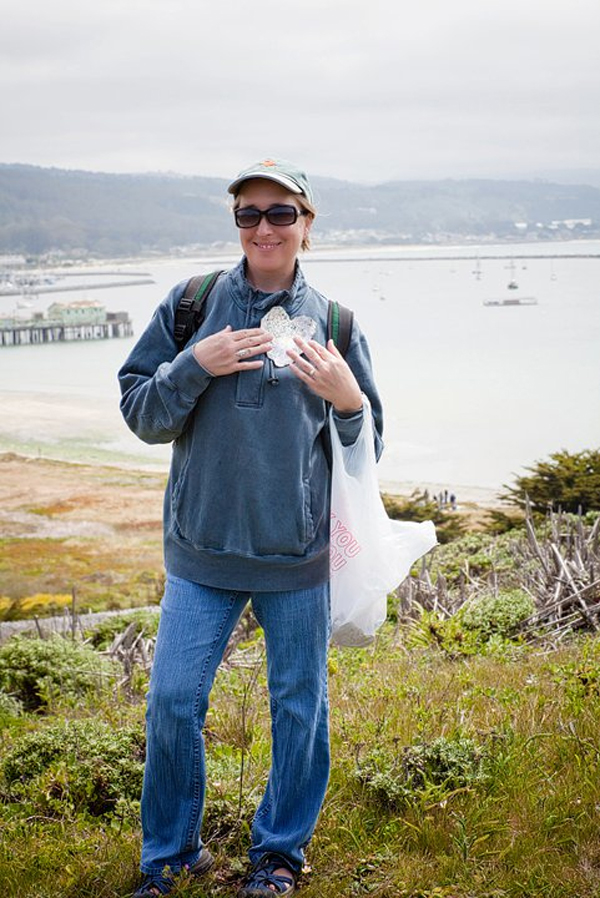 Fisher Photography
Tell us a little about your company?  Fisher Photography started in 2005 on the East Coast and is now located in Placerville, CA.
When did you establish your business?  2005
What sets you apart from your competition?  I think what sets me apart from my competition is that I am Jodie Fisher (the woman behind the camera), a true heart and soul. May sound super corny! Actually, it does,but I wear my heart on the outside of my body. Does that explain it?
Where do you find inspiration?  I find inspiration everywhere. It seems as I look upon everyday things that occur, I am looking through my camera lens even when my camera is not with me. That must seem odd to the non-photographer, however, to me, it is just how I see life. I view the light in my surroundings often. I search for textures and buildings. Driving is my main inspiration. There is so much to find just by driving around and scouting out locations. Magazines are another source of inspiration for me. My children are a huge inspiration as well. They keep my mind young, vibrant and full of ideas.
When you opened shop, what was your promise to your customers?  My promise then and now is always customer service, of course. I remember a bride phoning me crying because her mother-in-law had just passed away a month after the wedding, and she was trying to copy pictures at one of those Kodak machines in some one hour location for the funeral. I calmed her down, spoke to the manager and then faxed my ID and business information right away so she could scan those precious last images captured of her mother-in-law for the funeral. It is always about giving your clients your whole self.
What trend do you see coming for weddings?  I see unique weddings happening more and more. Themes seem to be where weddings are heading. Traditional seems to be taken over by the latest trend and theme.
Do you regularly blog? If so, what's your blog site?  I do blog. Just started recently because I know people are interested in the recent happenings of my business. The address is jodie-fisher.blogspot.com
Do you Facebook?  I do Facebook A LOT and have actually booked weddings, portraits and events from Facebook. It is such a great networking tool. facebook.com/FisherPhotography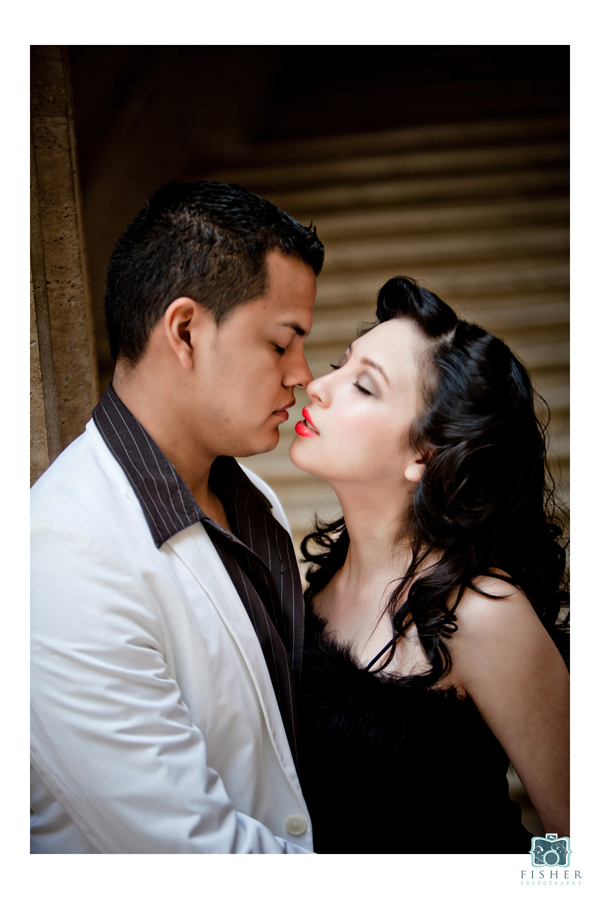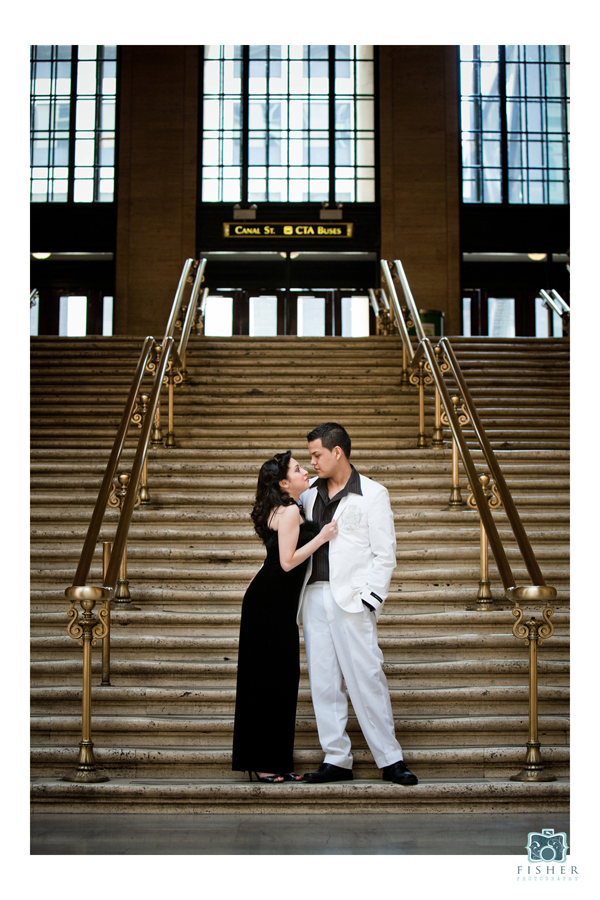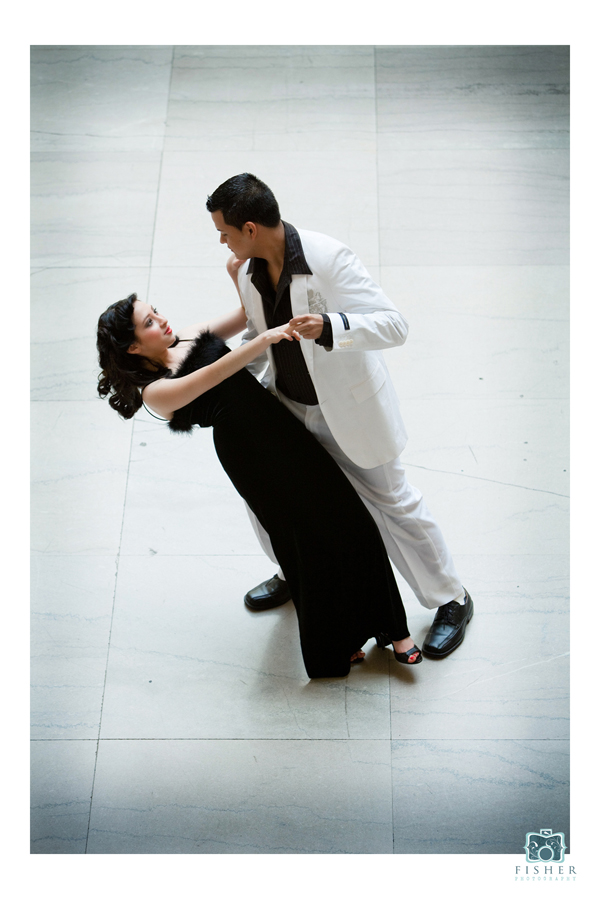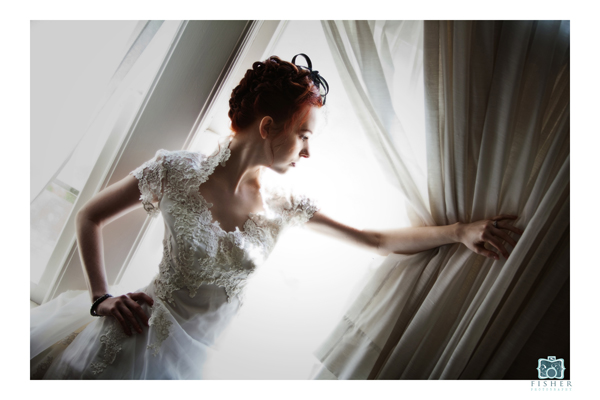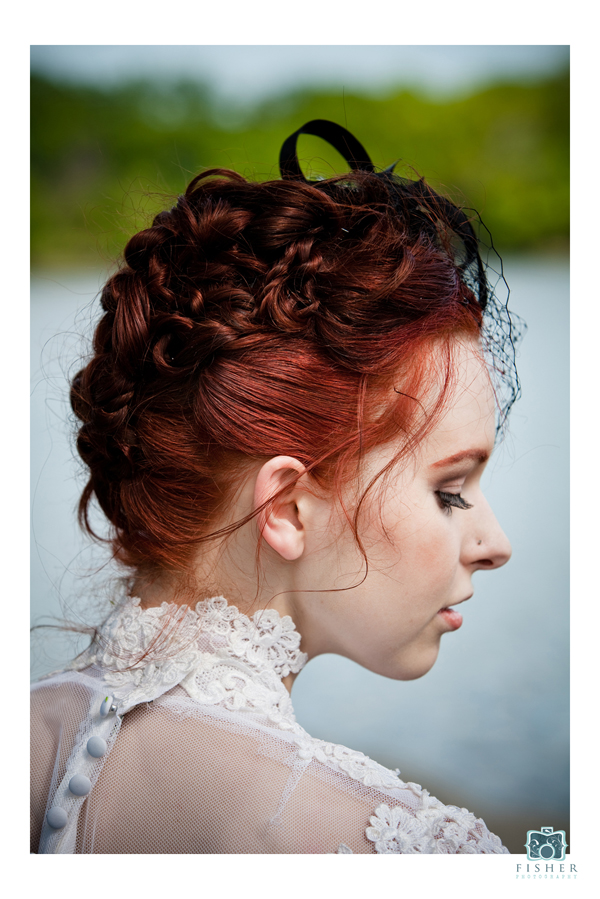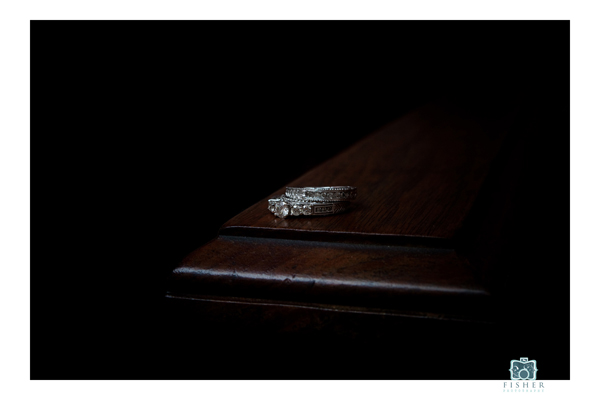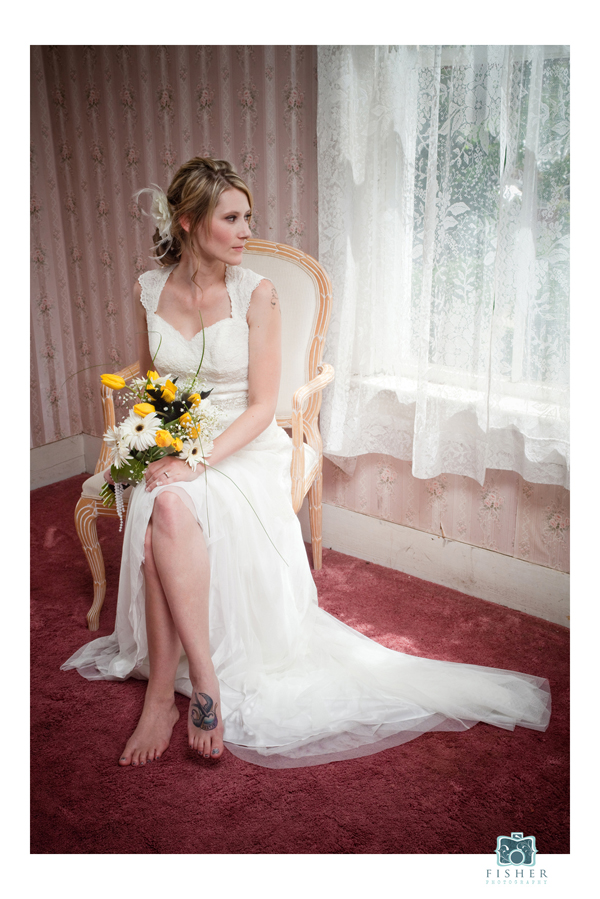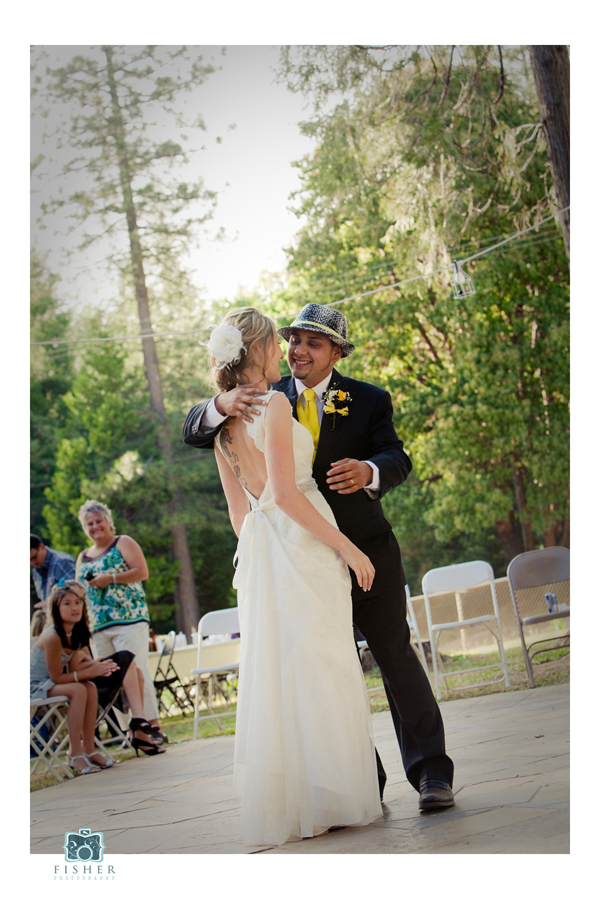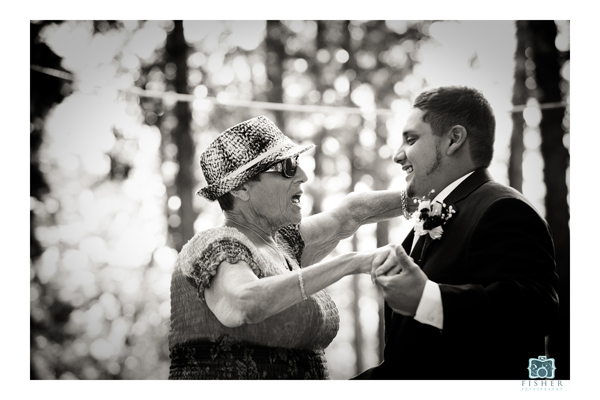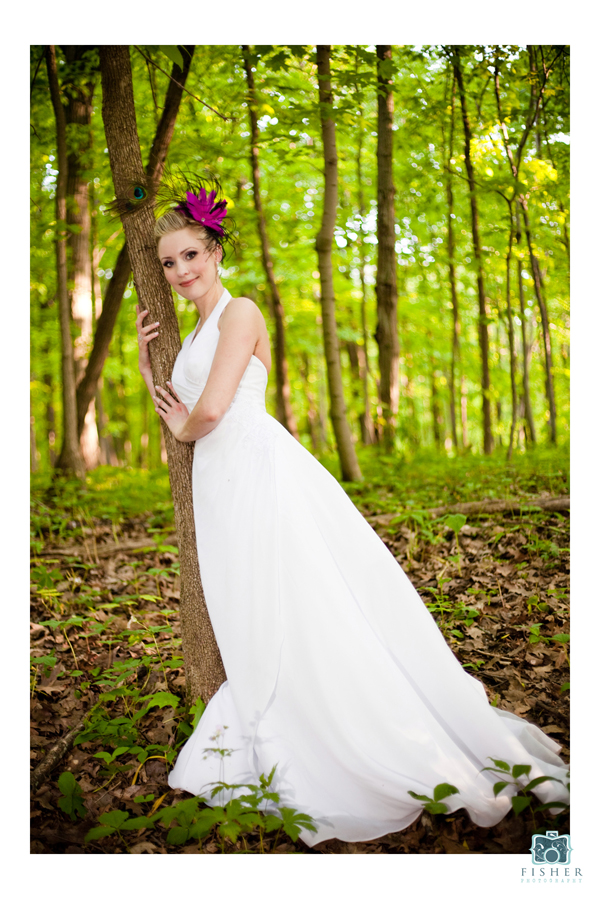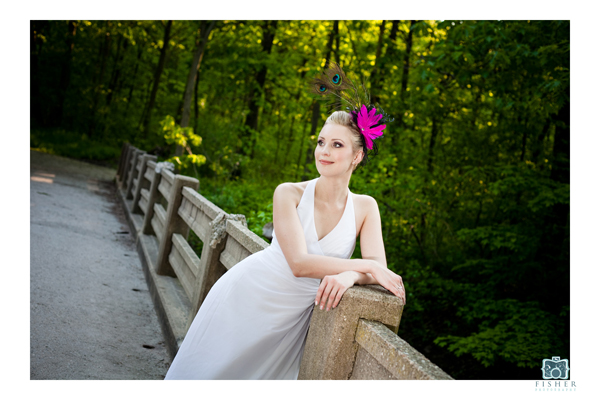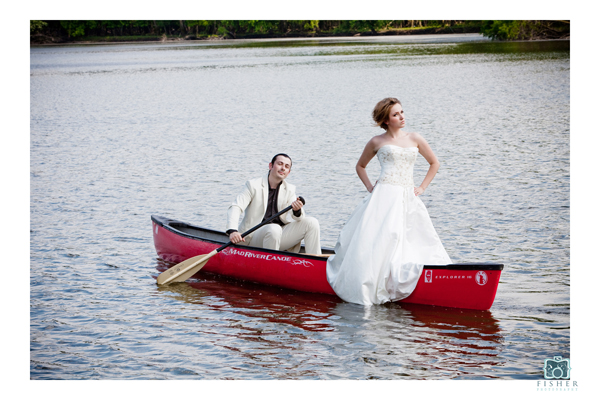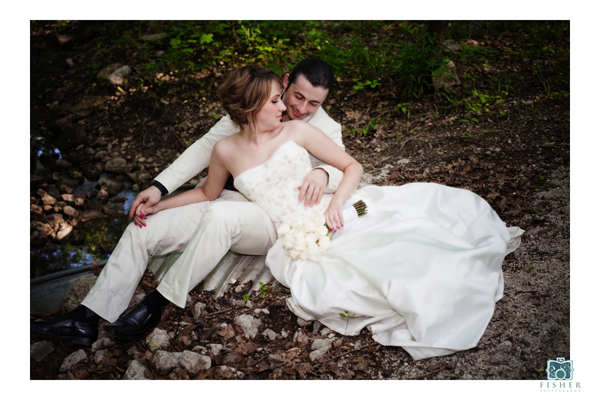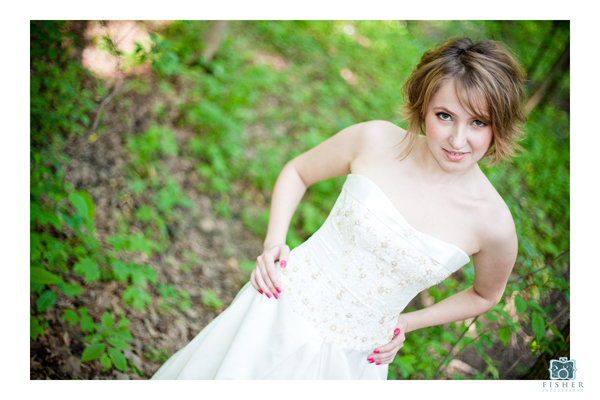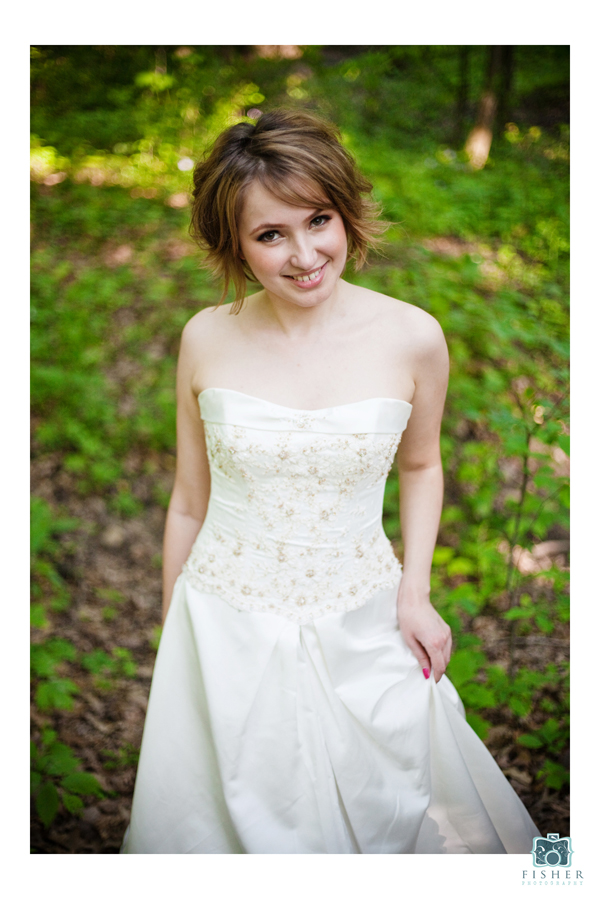 Can you share a funny/embarrassing/touching story about one of your clients?  When I first started my business, I will never forget this one particular wedding!! It was September 17, 2005. All was great through the day. The weather was perfect! The ceremony was beautiful! The reception was a huge party through dinner and then BAM…Hurricane Rita hit the New Jersey Coast.
It was unreal. The storm was loud…pouring rain, thunder and lighting. The party went on at the yacht club until…all power was lost. The DJ just stood there and was stunned. The yacht club did not have backup power. The only lights were the emergency lights by the doorways. No power = no air conditioning either. The bride just sat down, put her head in her hands and then looked up at me and said, "Are you going to leave now?" I wanted to cry for her. I looked at her and said, "Why would I do that?" Most of her guests left. The few that remained circled around her and her new husband and started singing. They sang "Friends in Low Places" by Garth Brooks.
Even telling this story now, I still get choked up. It was the most special day of her life, and the weather made it interesting to say the least. I remember how the best man was on his cell phone calling for a generator at every local business who supplied them. He finally found one, and the party was restarted once it was powered up for the DJ. It only powered the music but that was all that was needed for one amazing reception after the storm.
The love of the family and friends that remained to celebrate the union of Julie and Jim was something I will never forget. I photographed her sister's wedding a year and a half later. It was so great to see most of the same family and friends. It was an honor to be selected yet again.
What's your favorite local restaurant? What's your favorite local charity?  I have many local charities that I give back to. I believe in giving back. I have recently been accepted as a photographer for Wish Upon A Wedding. On my Web site in the about me will tell you more about the charities I have worked with.
What is your favorite fun thing to do locally?  I really love to go hiking with my family. California has so many amazing hikes to explore.
Do you have secret vice or indulgence? What is it?  I indulge in eating out far too much.
What are you most grateful for in life?  I am so grateful for my family and my friends. Okay…who doesn't say that? It is so true though. I am grateful for the pictures I have of my friends and family who I have lost. When I look back at those pictures, It gives them back to me in a way. The pictures help me remember their crazy smile or funky what-were-they-thinking hair 'do! The photos give me a sense of peace.
I am so grateful to have professional images of the people I cherish. The down side? I am not in most of the pictures because I am the one behind the camera. Someone told me I should buy a pocket point and shoot camera for family functions so that I can be in some of the pics, too. No one ever knows how to use my camera when it is passed over. I will take that advice!
If you were to plan your own wedding, or re-do your wedding, what elements would be most important to you?  If I could plan my wedding day over? I joke about this with my husband often. Too funny that this question is brought up. I would have booked a different photographer. Seriously! I only have a hundred and thirty 5×5 prints still in a proof album AND…the pictures are boring!!
I tell my husband all of the time, "Let's go to Vegas and renew our vows! Let's take some fun pictures at a drive through wedding chapel with you dressed as Elvis and me as some starlet. Let's have fun in life!" He laughs with me and just says, "How about Kauai?" I'll take that too! A romantic beach wedding with the sunset? Sounds so wonderful! Someday!
The point? I wish my wedding pictures were different. Thirteen years ago? Traditional was in.
What advice would you can give to brides and grooms getting married today? I am not going to say the typical photographer response about make sure you hire the right photographer. That is clearly evident. What I will say? This pertains to after the big day: Just be happy. Enjoy life! Enjoy each other. Rub his stinky feet after his long day of work. Just hold your nose:) Tell her she is beautiful even when the baby spits up on her or her hair is messy and her clothes have snot and finger paint on them from the children.
Remember to still make time for each other as the years go by. Life is about all that happens: the good, the bad and the down right crazy. If you roll with it, your marriage will overcome anything.
Anything else you'd like to share with Real Weddings Magazine's brides?  I am honored to be an advertising vendor in Real Weddings Magazine. I am honored to have the chance to reach out to so many brides and grooms to give them a look into the heart of Fisher Photography. I look forward to discussing the most important day of your lives.
Find out more about Jodie Fisher and Fisher Photography by visiting her Web site, Blog and Facebook Page!
Photos courtesy of Fisher Photography.
Do you have the new Real Weddings Magazine iPhone and iPad App?
Download it from the Apple App Store Today: REAL WEDDINGS MAGAZINE!
---
---
Looking for local Sacramento wedding vendors?
---
Subscribe to the Real Weddings Magazine Blog!