Award-winning, local make-up artist Jenifer Haupt with I Make Beautiful specializes in weddings, pin-up and boudoir photos, a niche market in the wedding business.
Want to look your best for your close up? Jenifer may be your girl!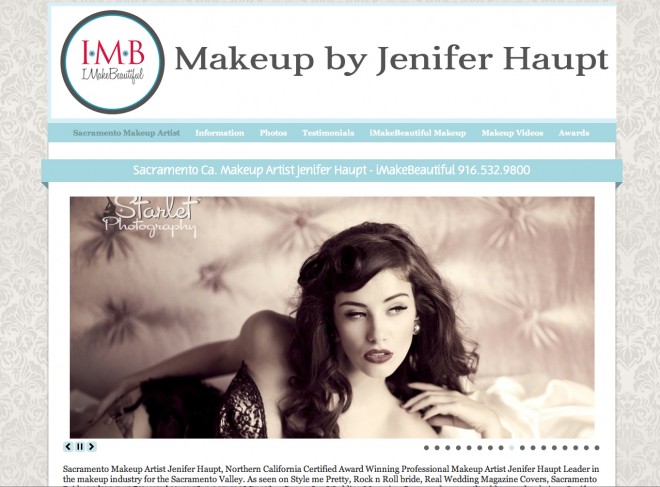 With her helpful blog and web site featuring tips and trends, expert advice and more, she takes blushing brides on a journey into the world of beauty. Through make-up tutorials, inspiring looks, product recommendations and beyond, she gives every bride (and every woman for that matter!) all the tools you need to make great choices not just for your wedding day but every other gorgeous day. Don't forget to smile!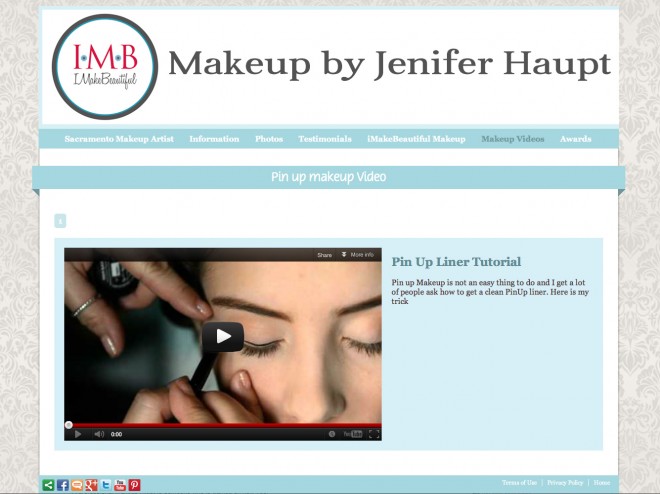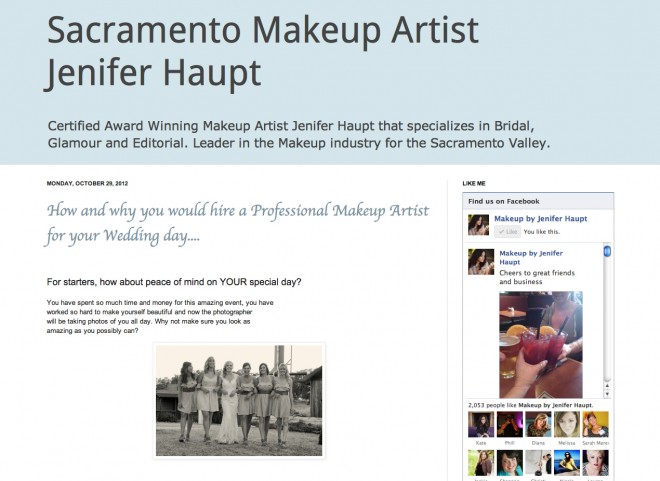 Check her out at imakebeautiful.com, imakebeautiful.blogspot.com. And, make sure to like her on Facebook facebook.com/MakeupByJeniferHaupt.

Blog Post by Always a Bridesmaid Columnist Darren Elms.
Photos courtesy of I Make Beautiful/Makeup by Jenifer Haupt.