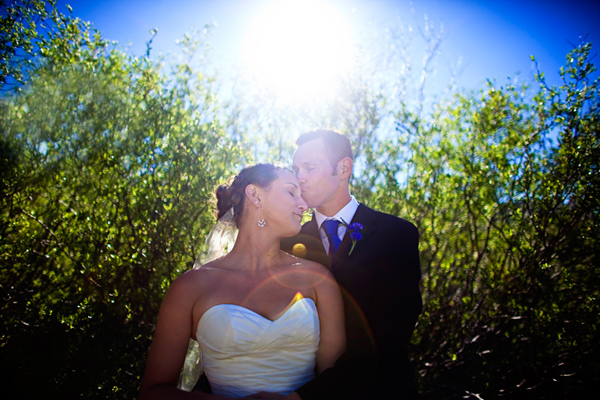 The Couple:  Cristina Buss and Eric Halverson
Wedding Date:  July 9, 2011
Photography by Kris Holland Photography
Tell us a little about you and your beloved:  Cristina and Eric met in the "nerd" dorm at UC Davis, and were friends for five years before dating for another five years, before finally getting engaged in Italy in June 2010. They are avid ultimate frisbee players and have spent many weekends traveling around the country (and world!) for tournaments — Eric is a current National and World Champion with his team, Revolver, and Cristina won the 2004 National Championship with her U.C. Davis college team.
What was the most amazing part of your day?  We wrote special vows to each other in the form of "I love you because _________," followed by "Because I love you, __________." Some were sincere, and some were funny, but all followed the pattern of loving something unique about the other and what we'll "put up with" in exchange! Our friends and family really enjoyed hearing those.
What else would you like to share about your big day?  Our friends surprised us with an impromptu rap and a planned, choreographed dance to "Thriller" during the reception.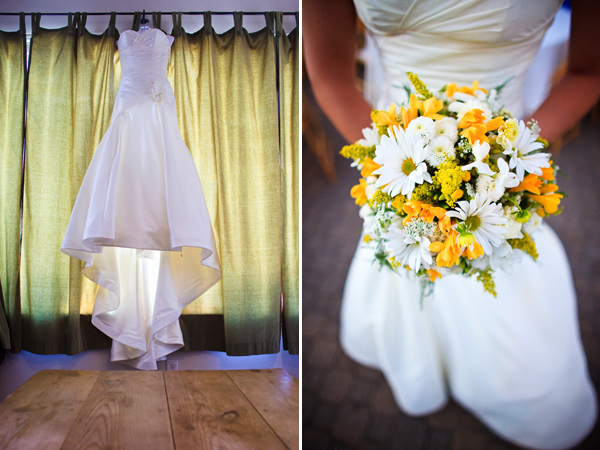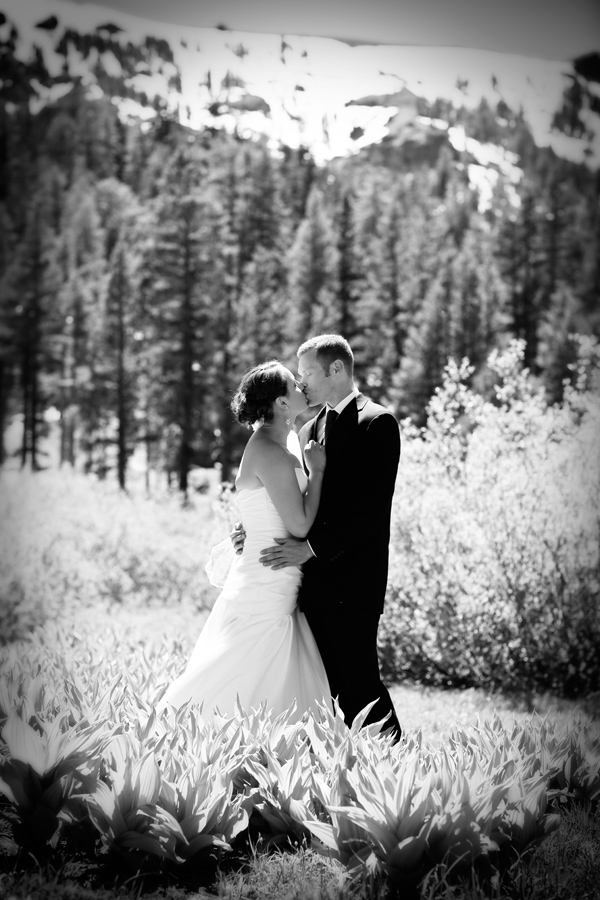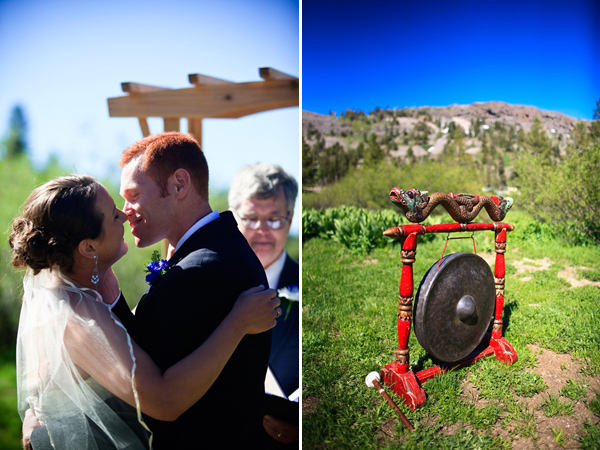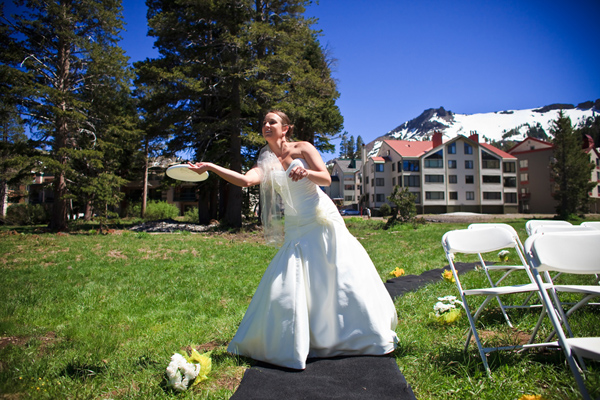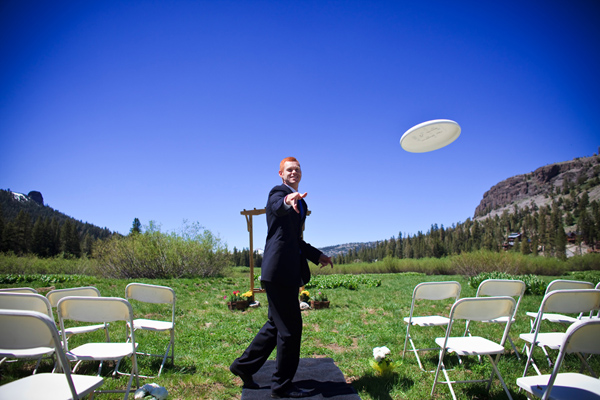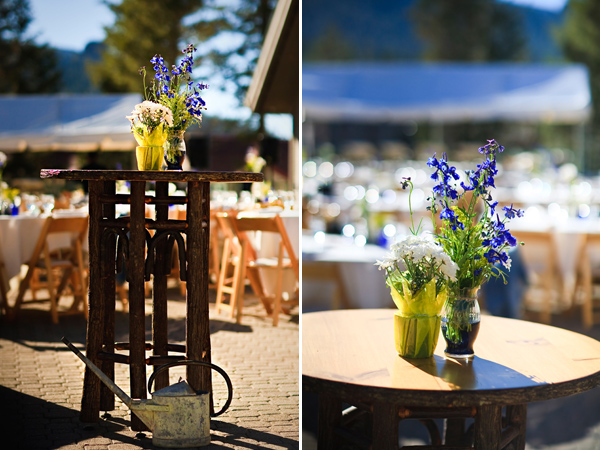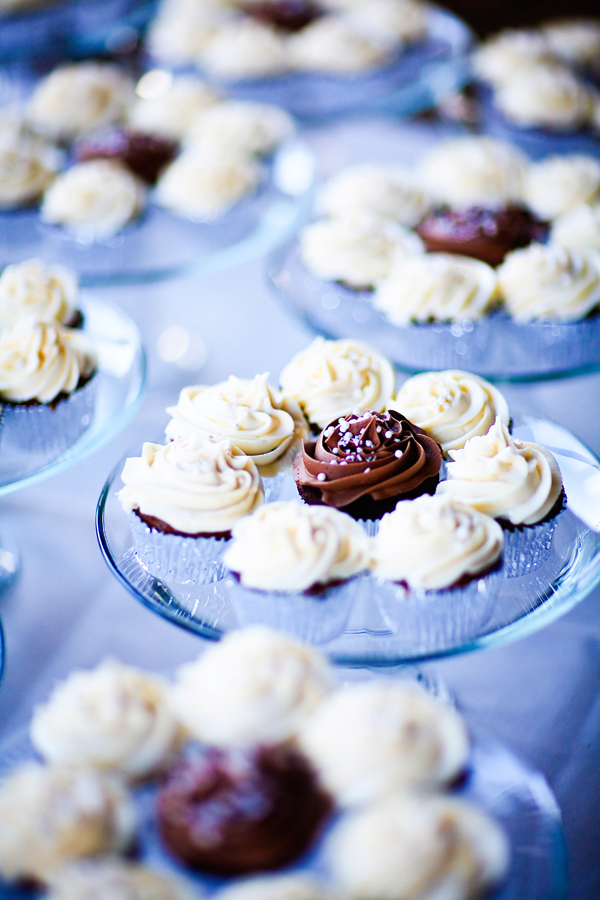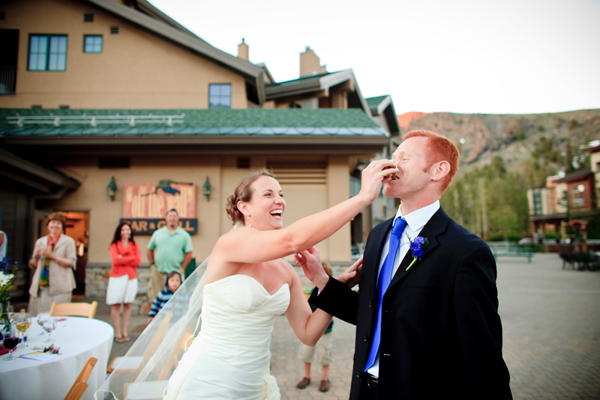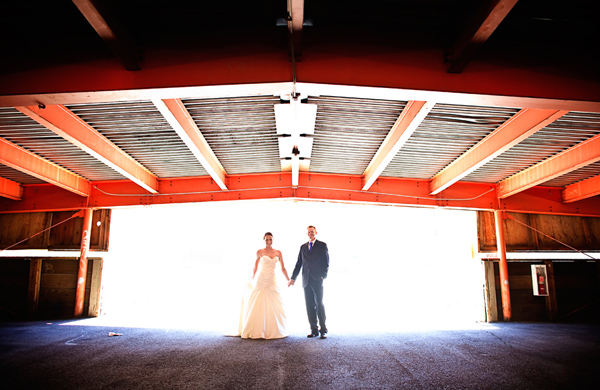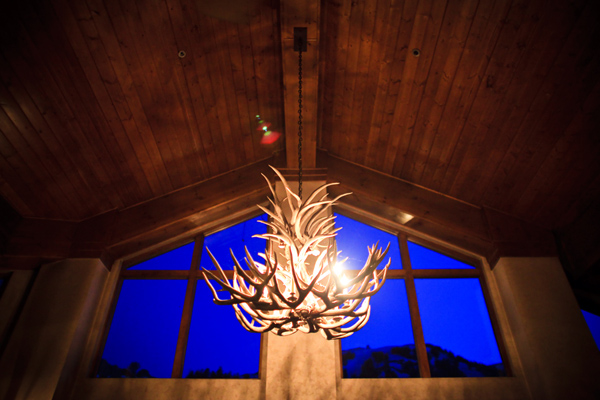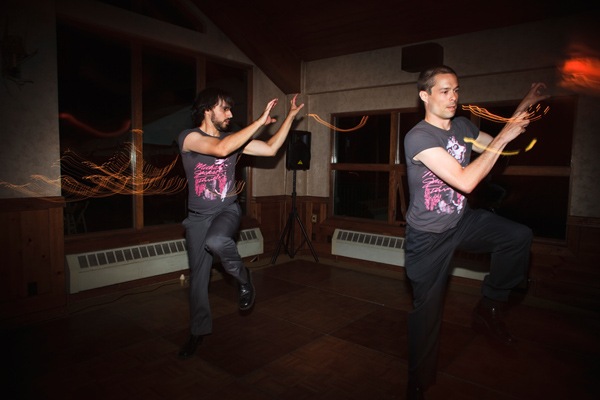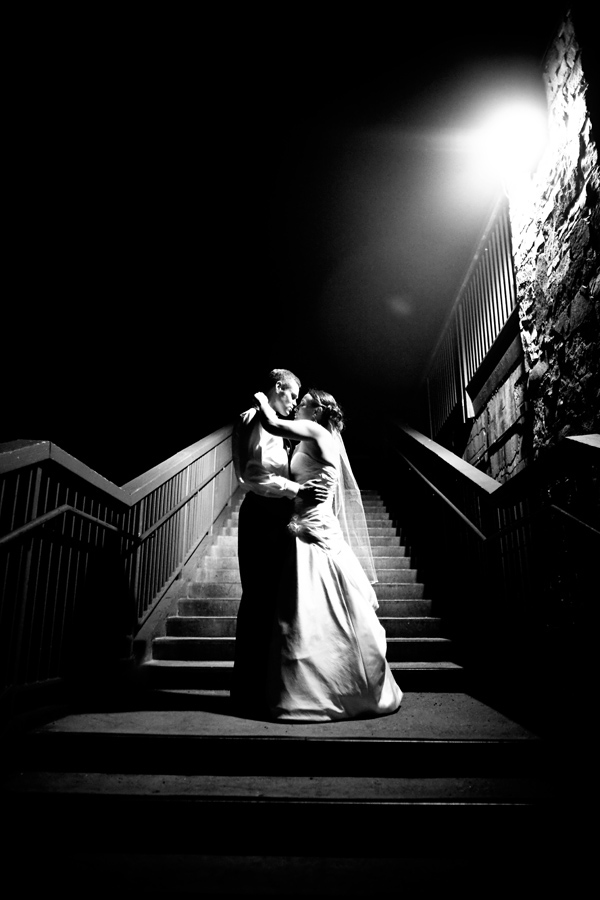 Ceremony Site, Reception Venue & Caterer:  Kirkwood Mountain Resort
Photographer:  Kris Holland Photography
Cake:  Laurie Hedden (Eric's mother)
Flowers:  1) Bouquets: Gordon Hill Flower Shop
2) Kathlynn Angie-Buss (Cristina's step-mother) arranged loose bulk flowers ordered through Gordon Hill Flower Shop to create our centerpieces.
Favors:  Fun-Size Skittles (bought at Target). Our programs challenged people to a game of guessing the Skittle's color based on taste alone, a skill at which Eric proclaims to be an expert.
Wedding Dress:  House of Fashion
Bridesmaid Dresses:  David's Bridal
Hair:  Carina Port (Cristina's friend)
Makeup:  Lauren Soest with Mary Kay products (Cristina's friend)
Invitations:  David's Bridal
DJ/Entertainment/Band:  Playlists put together by Kevin Cissna (Eric and Cristina's friend)
Photo Booth:  Photo booth with digital camera organized by Carina Port and Megan McKenzie; costumes from Lauren Krugman (Cristina's friends)
Honeymoon location:  Albion River Inn in Albion, California
First Dance Song:  Lucky by Jason Mraz
Any advice you'd give to our readers who are planning their weddings right now?  After some contemplation about how to do our bar tab, we ended up hosting wine and beer but not liquor, and it worked out really well because most people could have the thing they wanted, and groups of friends started buying each other shots, etc., which was fun! And like you've heard already, keep it in perspective — it's easy to panic during planning but it will end up being unforgettable. Get a good photographer, because that's all you have afterward (besides each other). 🙂
Anything that you would have done differently if you were given the chance?  We had a basket for people to write us notes/marriage advice, and got some GREAT sincere and humorous comments from friends and family. In retrospect, I wish we had put the cards and pens at the tables during dinner, instead of just out during the reception, so more people would have seen and done this.

Photos courtesy of Kris Holland Photography.
Do you have the new Real Weddings Magazine iPhone and iPad App?
Download it from the Apple App Store Today: REAL WEDDINGS MAGAZINE!
---
---
Looking for local Sacramento wedding vendors?
---
Subscribe to the Real Weddings Magazine Blog!