Happy Real Weddings Wednesday, everyone! We want to know, what's a country wedding without cowgirl boots? Scroll below to read all about Bailey + Chris's rustic ceremony full of jean jackets, heartwarming first-looks, and open back-gowns courtesy of Always Elegant Bridal & Tuxedo! Happy Wednesday, and happy reading!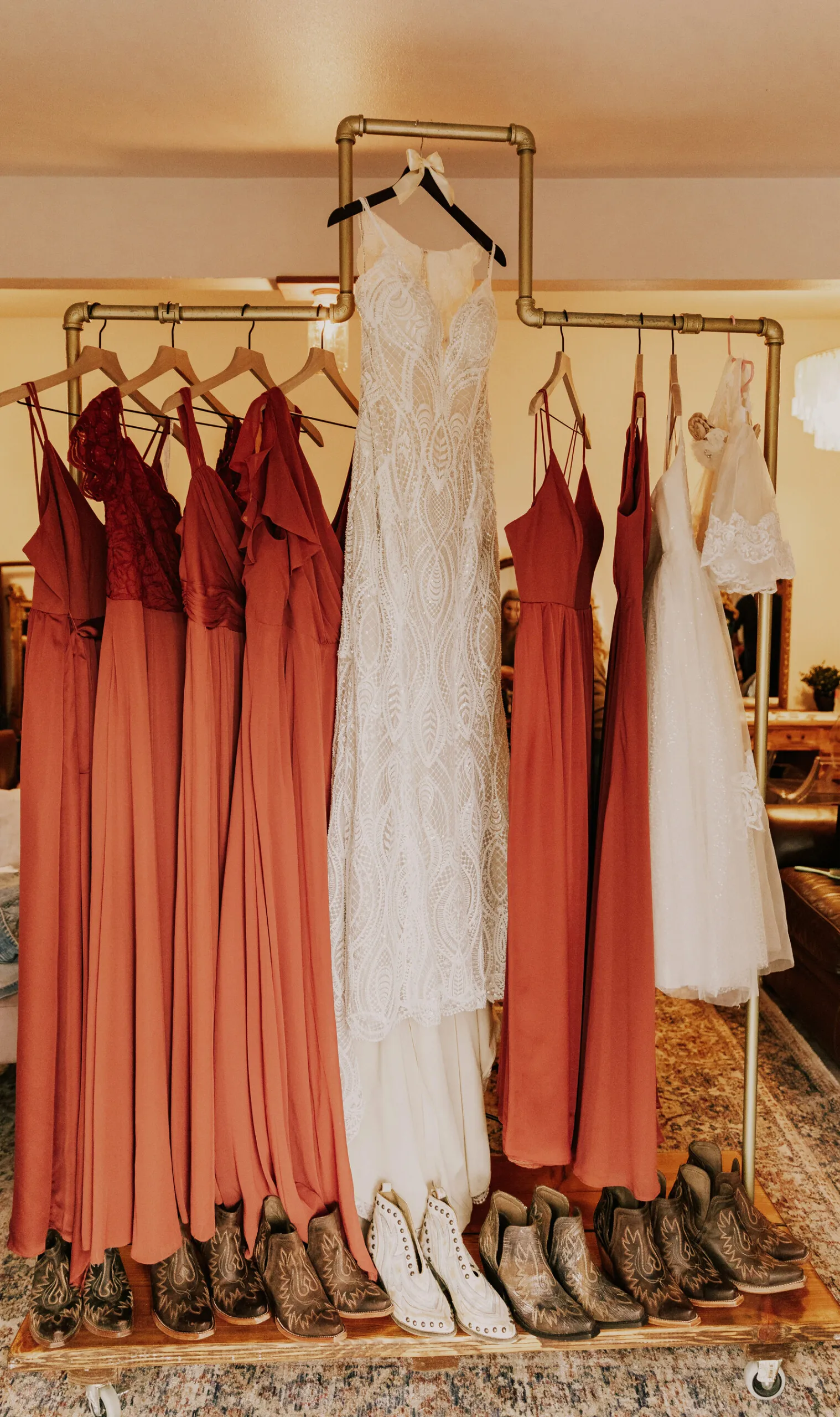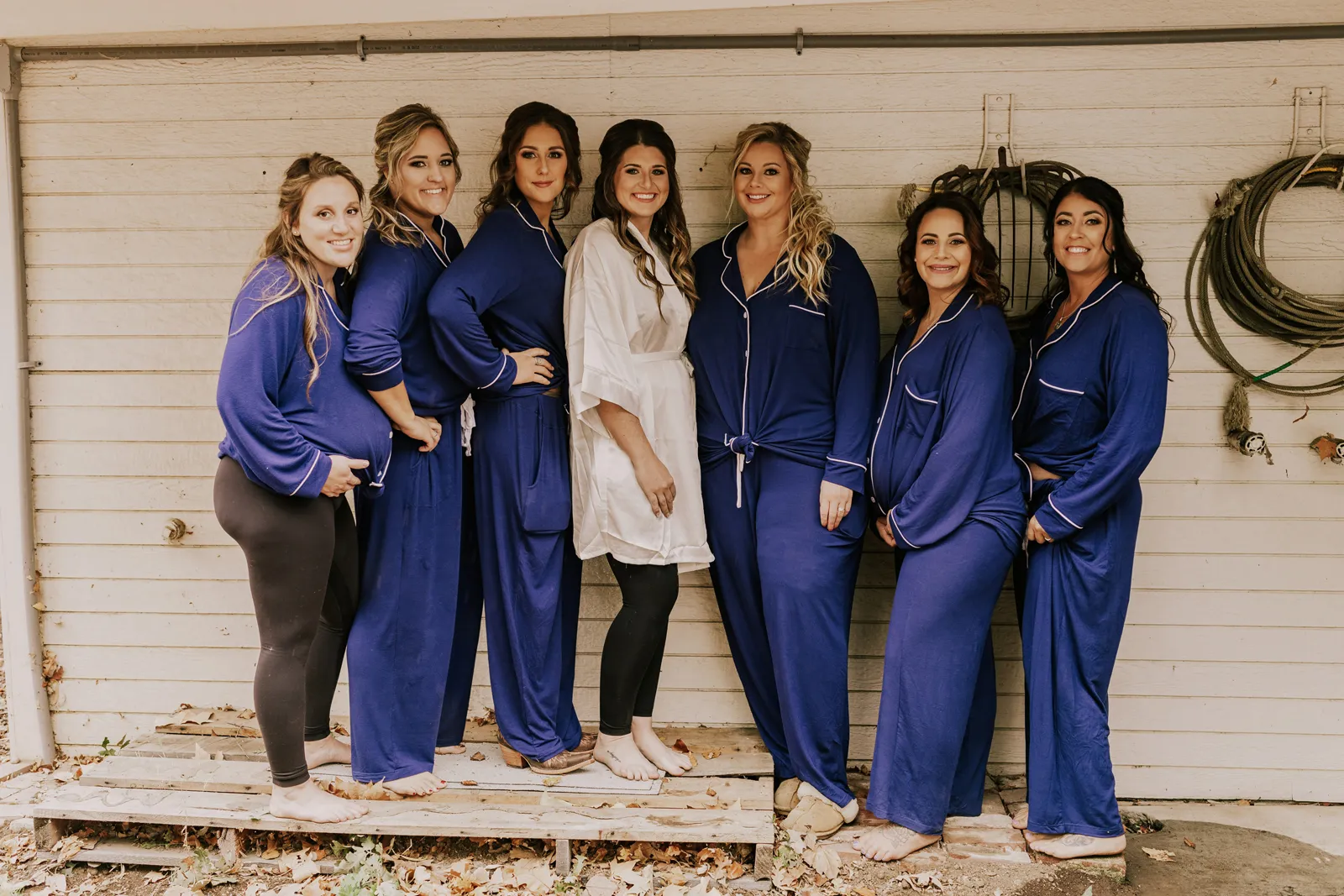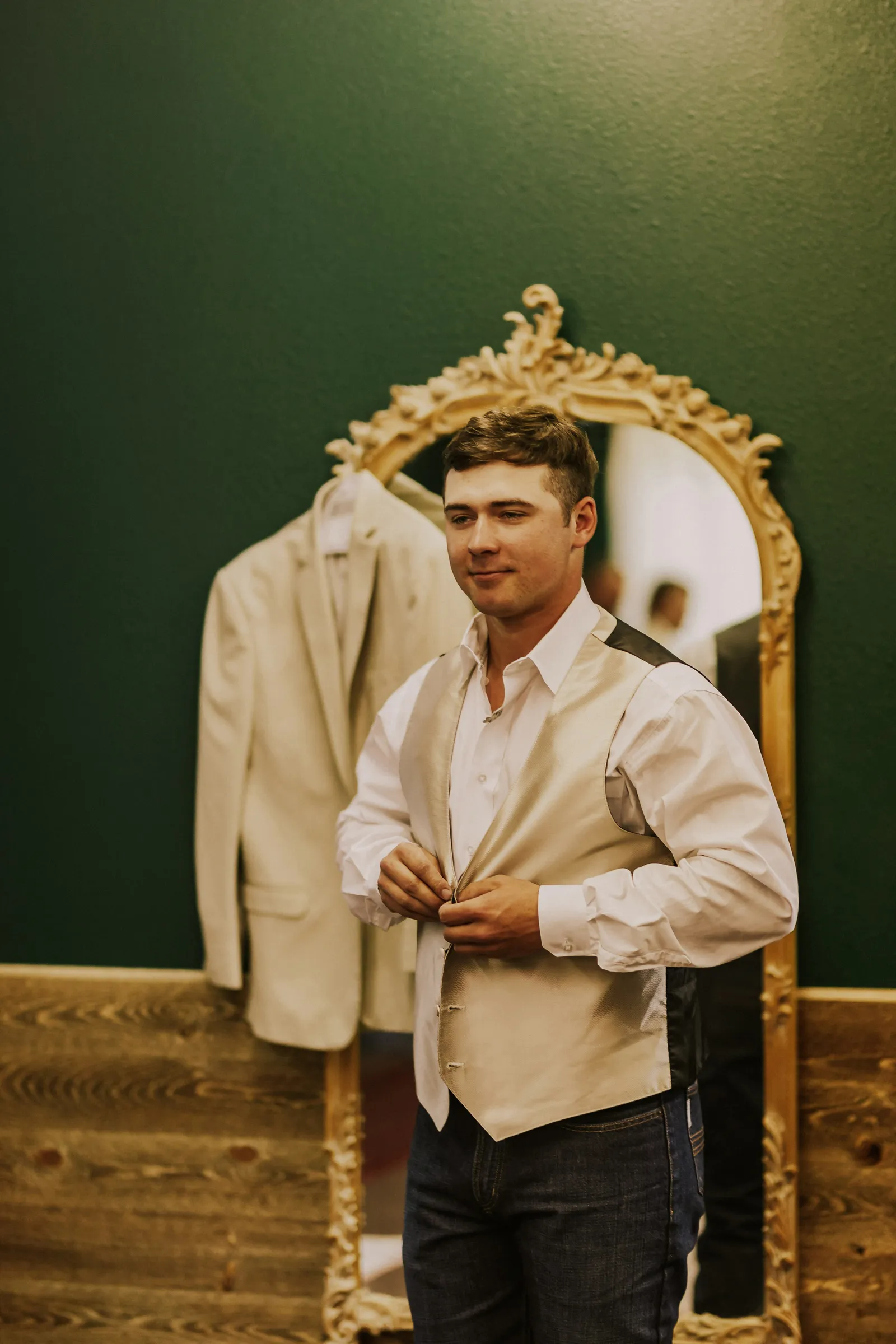 Tell us a little about you and your beloved.
We met at 16 and 17 years-old at a rodeo Bailey was helping [out] at. Chris was only coming to the rodeo to pick up a friend to ride dirt bikes. We don't share the same hobby but thankfully he came to the rodeo that day! Chris proposed while we were building fence on our property together with Baileys grandmothers ring.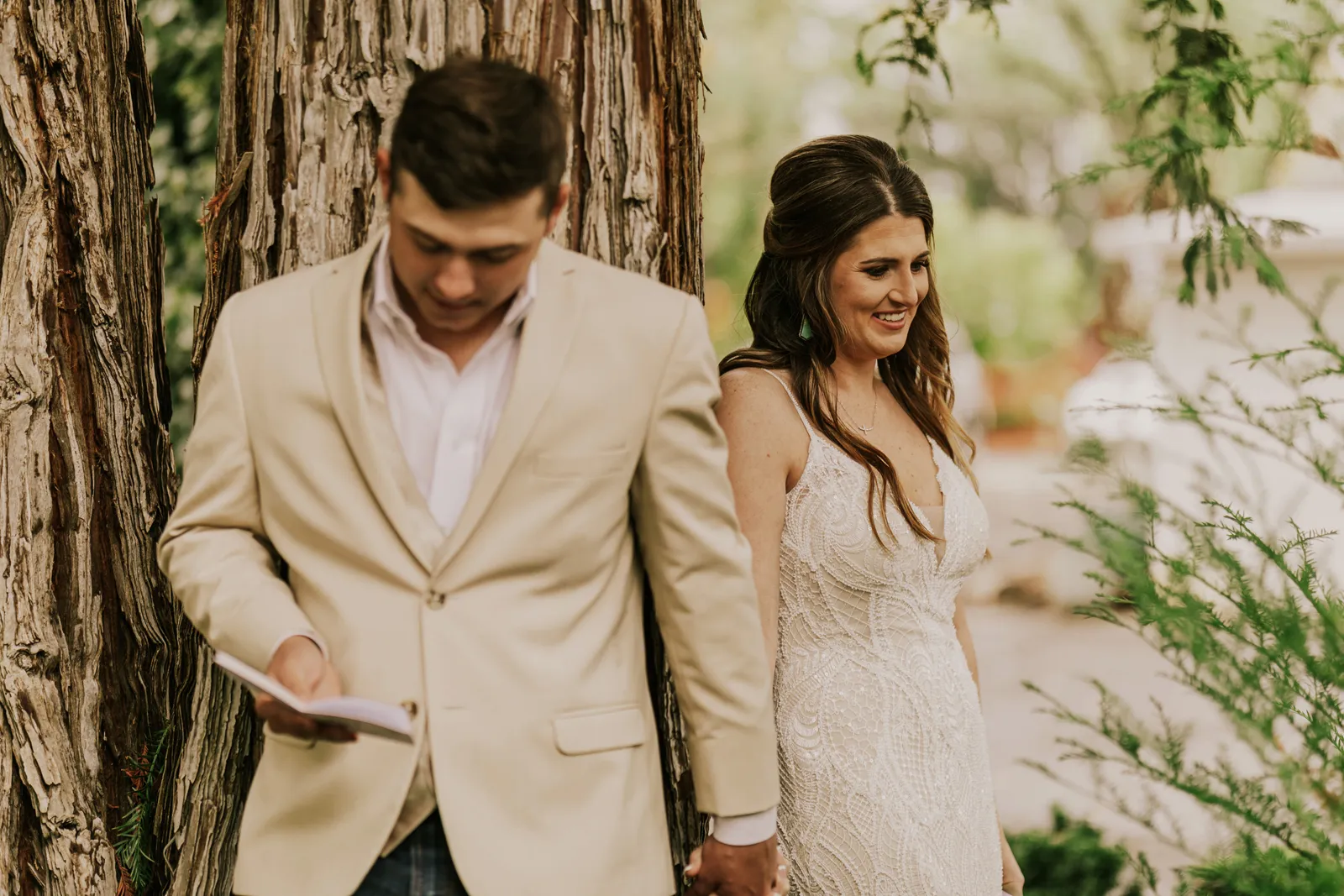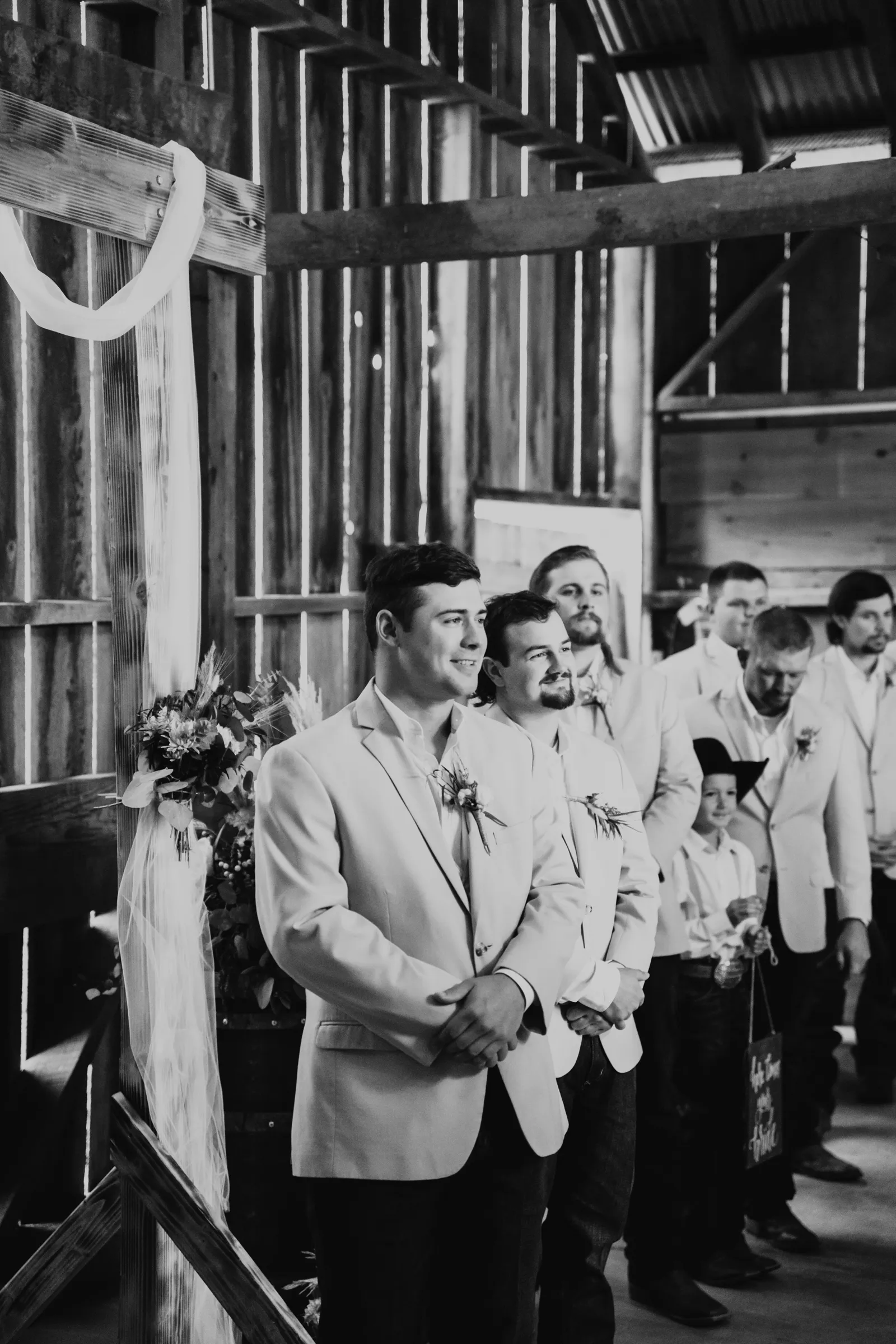 '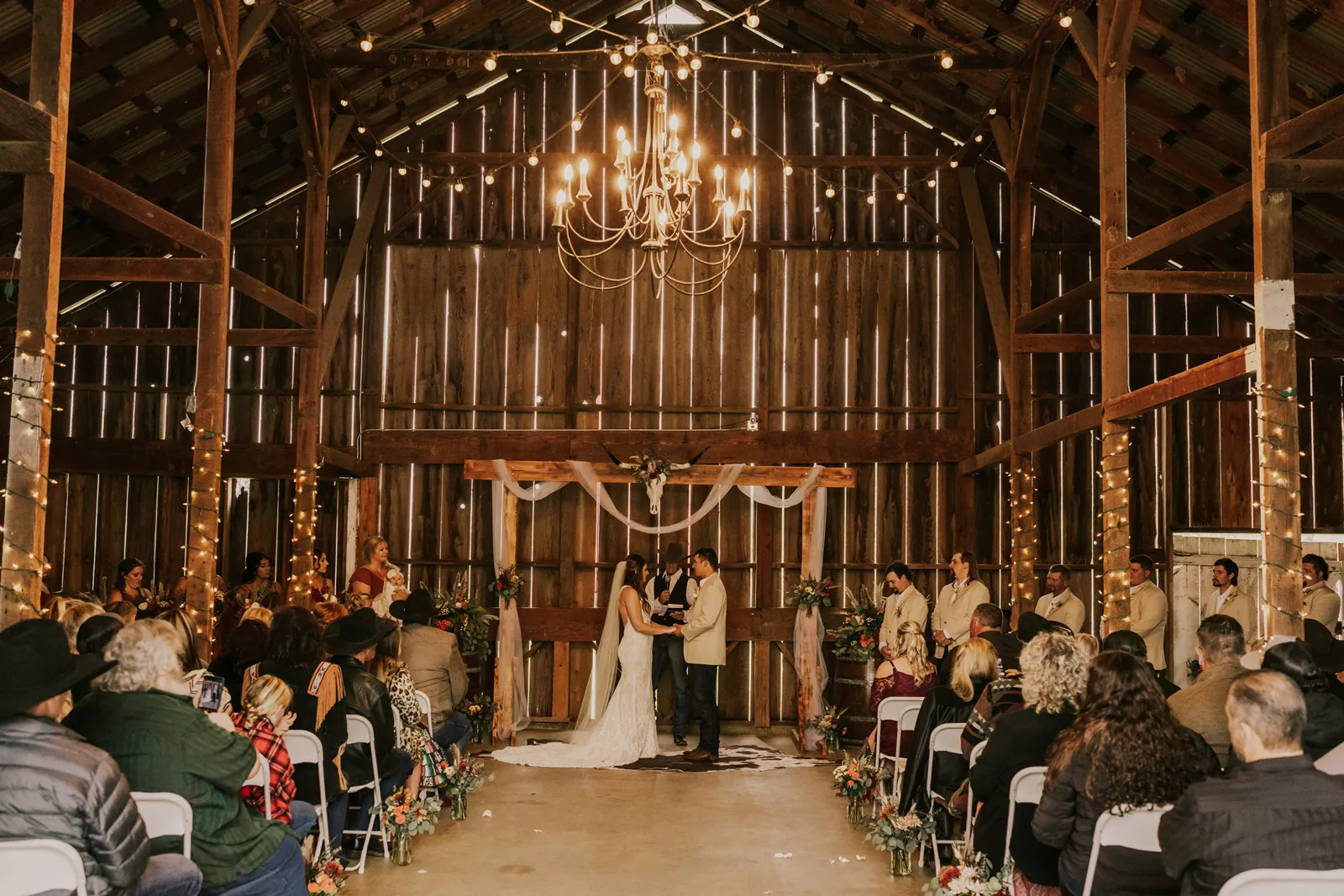 What was the best part of your wedding day?
Reading our vows in private before the ceremony was the most special moment we shared. The words we wrote amazed both of us.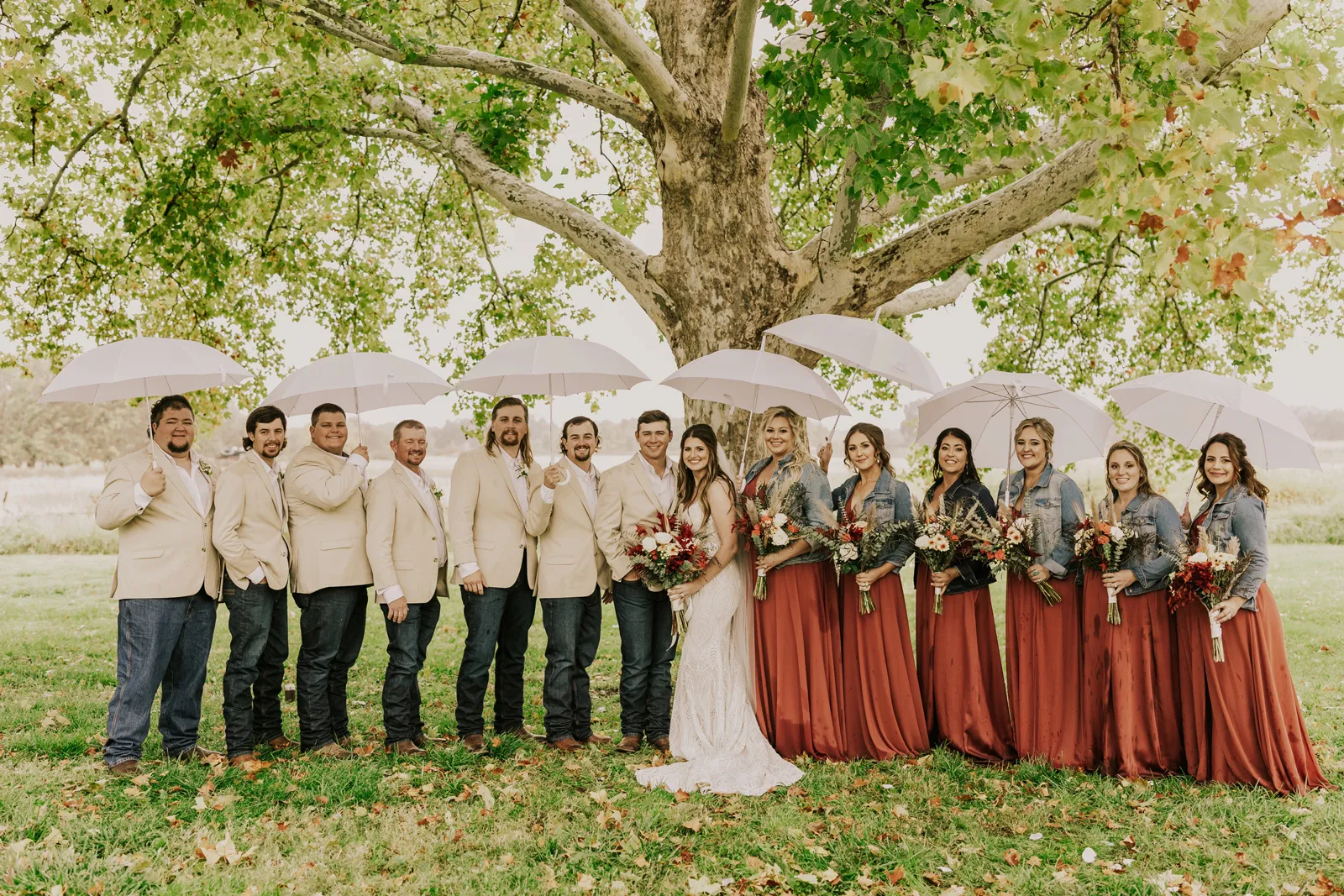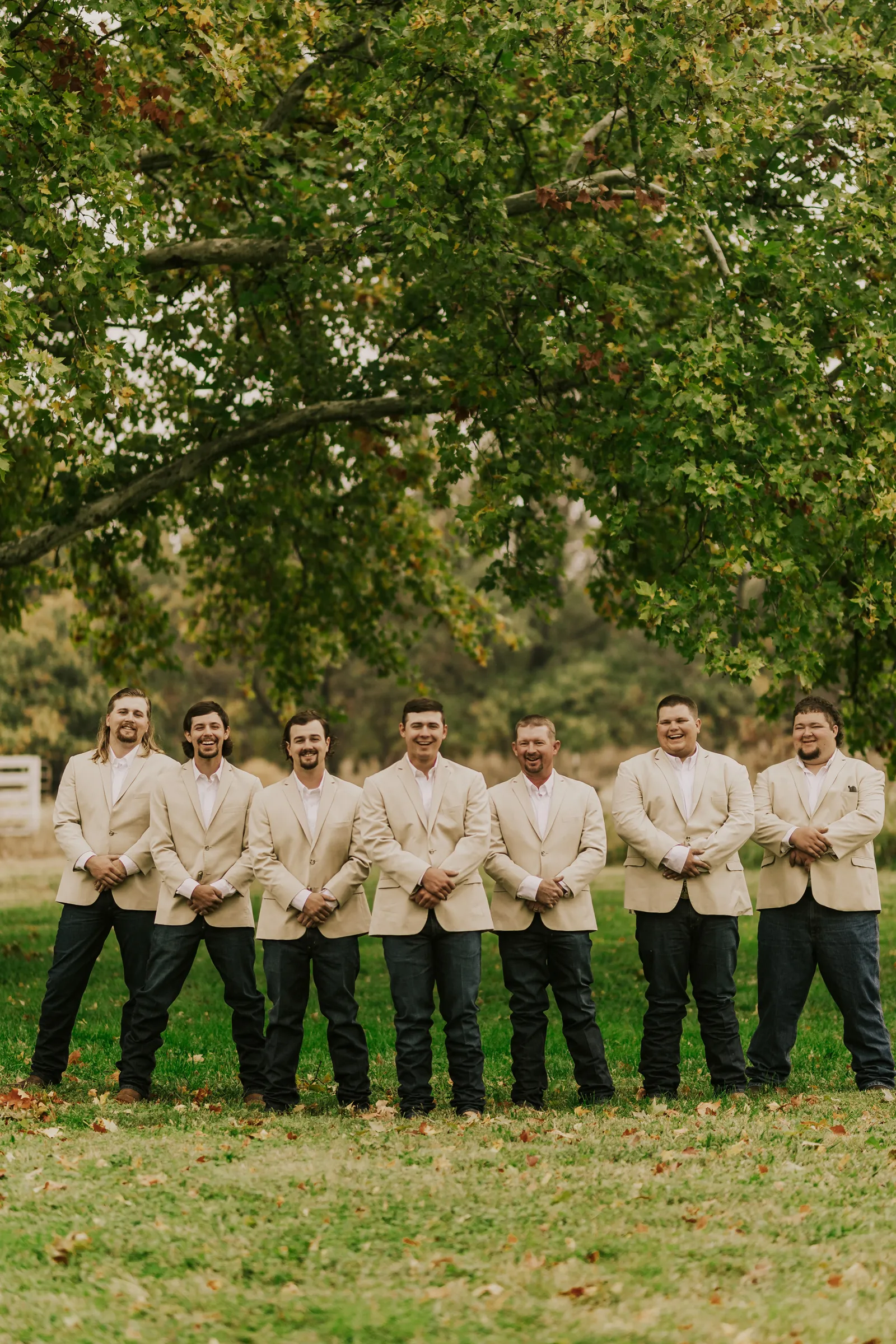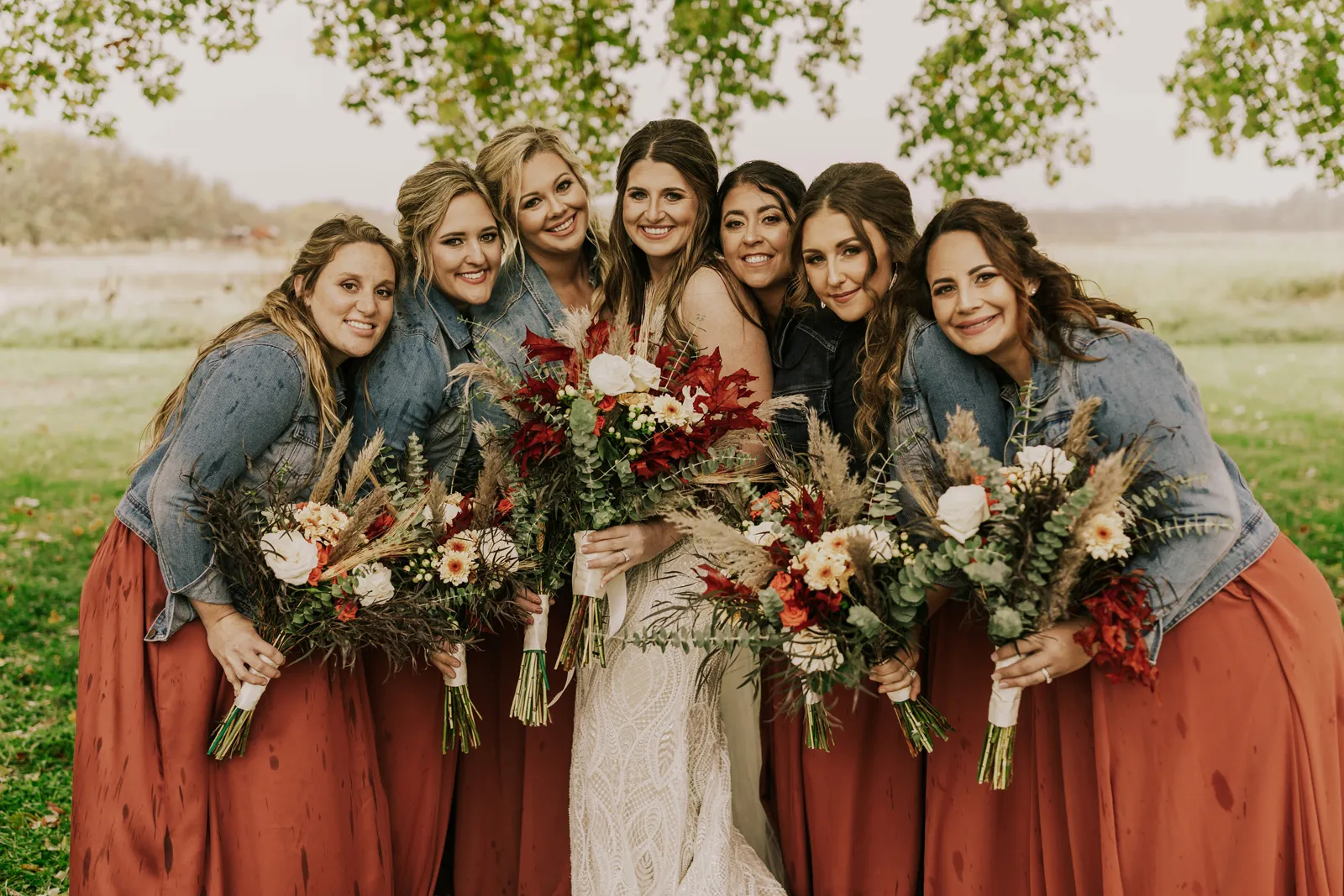 What else would you like to share about your big day?

Although it was the biggest rain storm we had all year, I truly believe it was a blessing for the drought we had been in. The saying that 'rain makes the knot stronger' was shared with us by so many loved ones.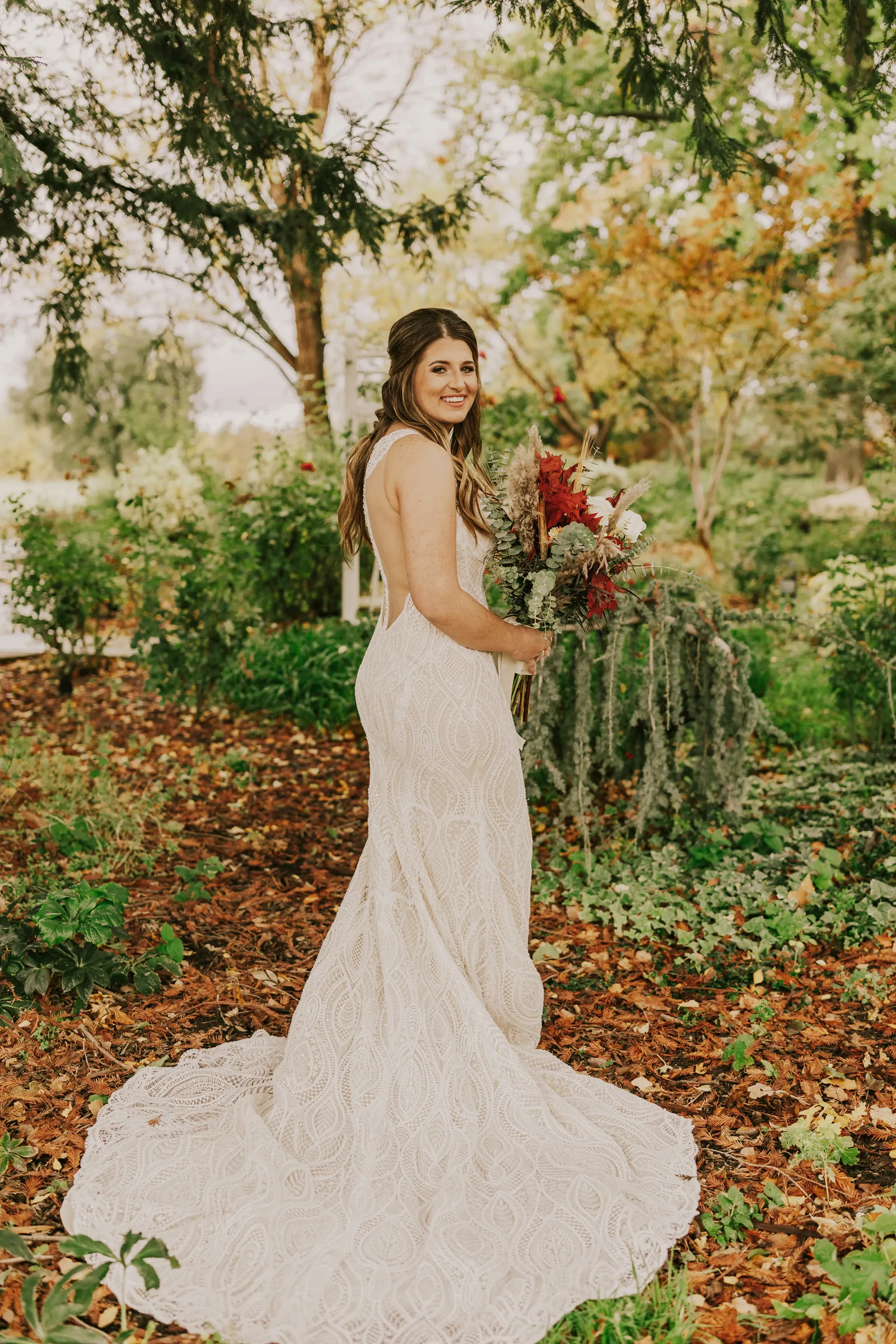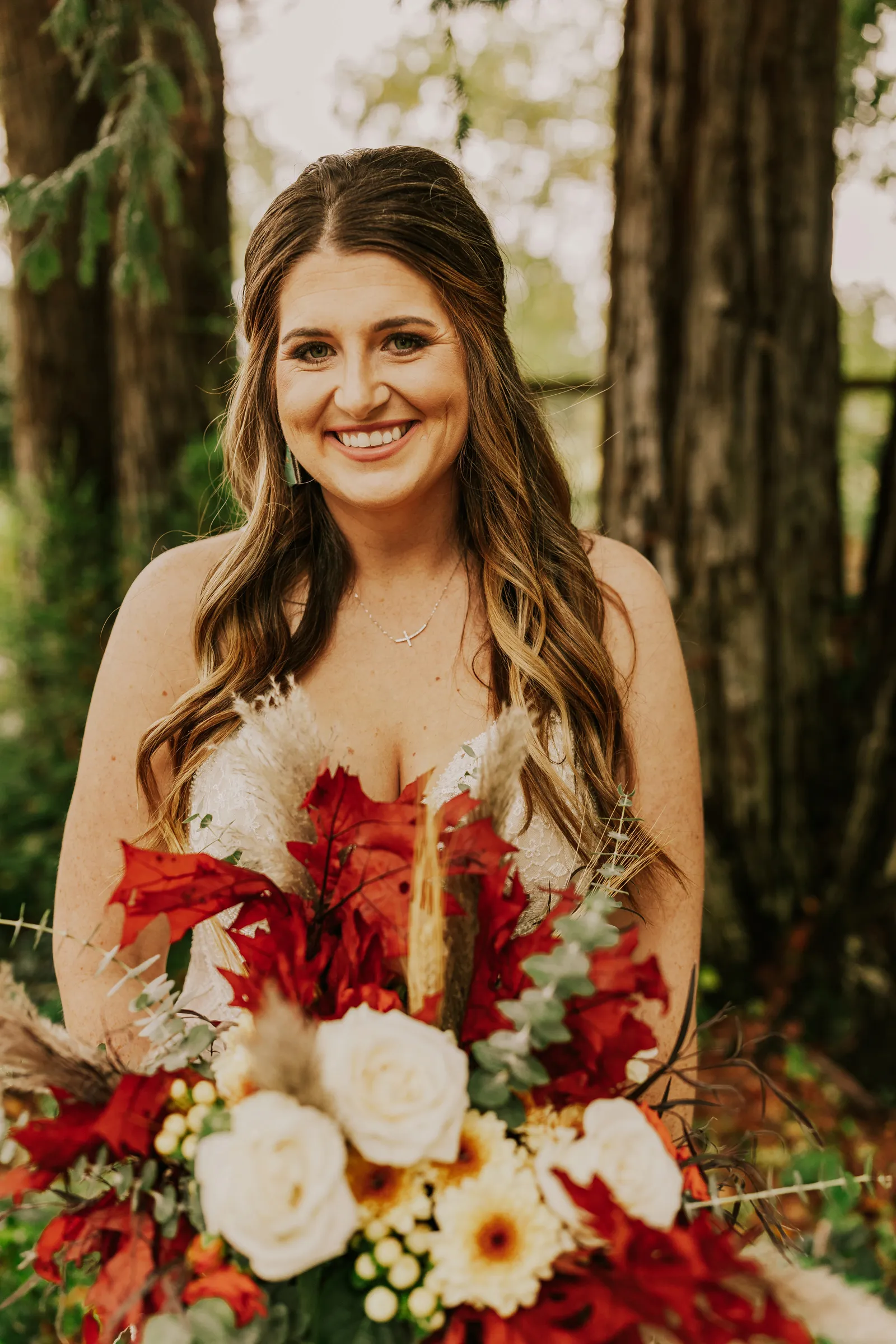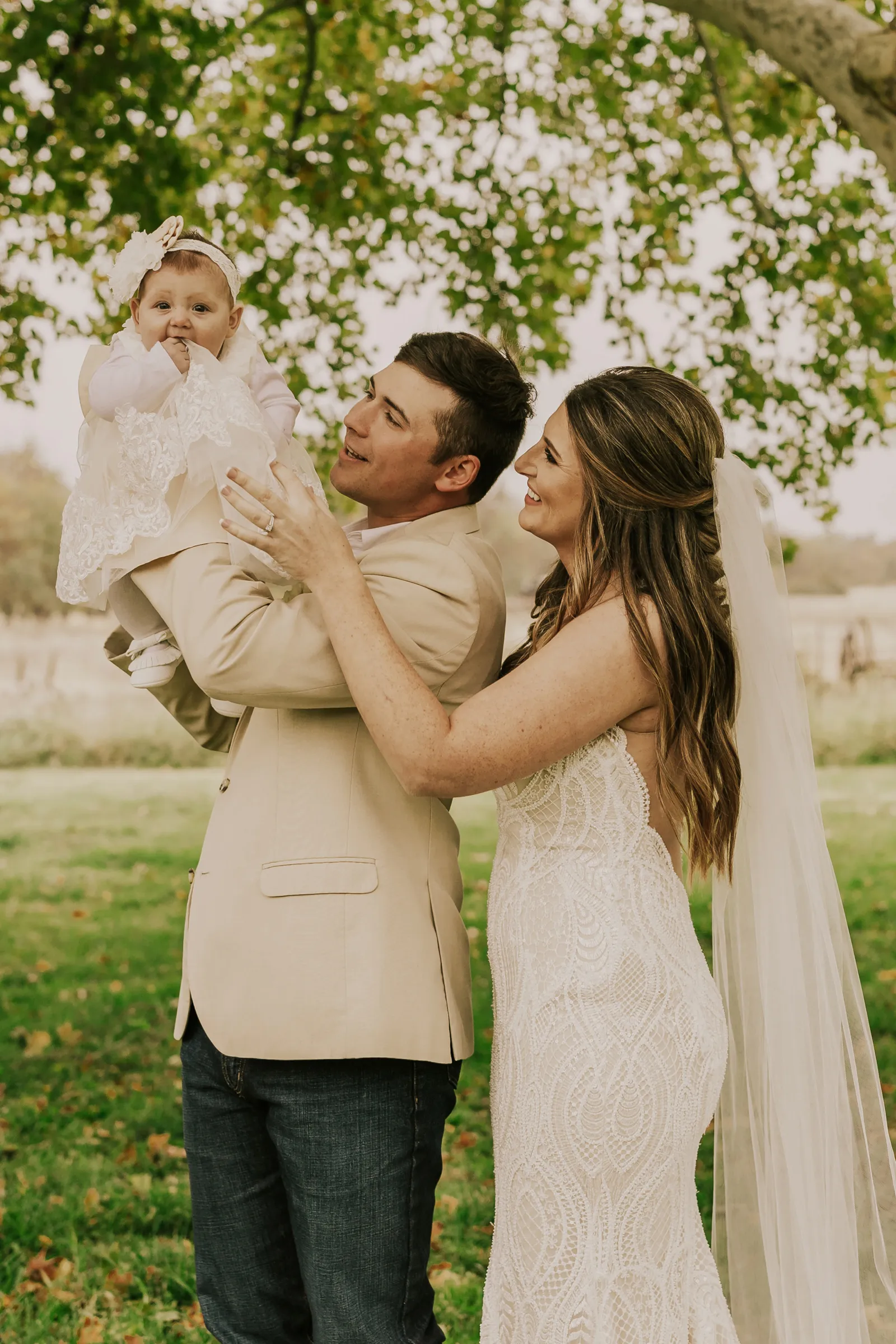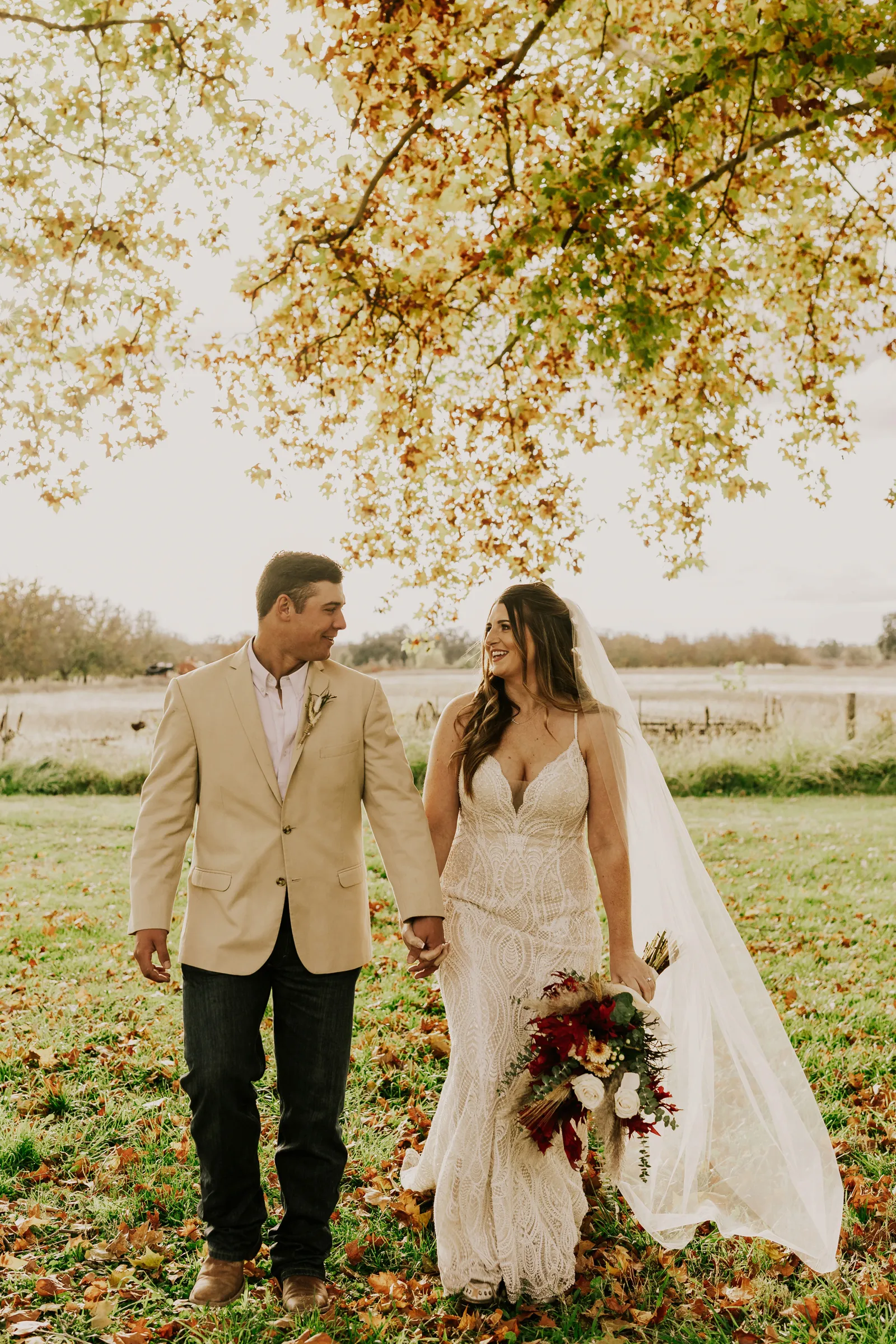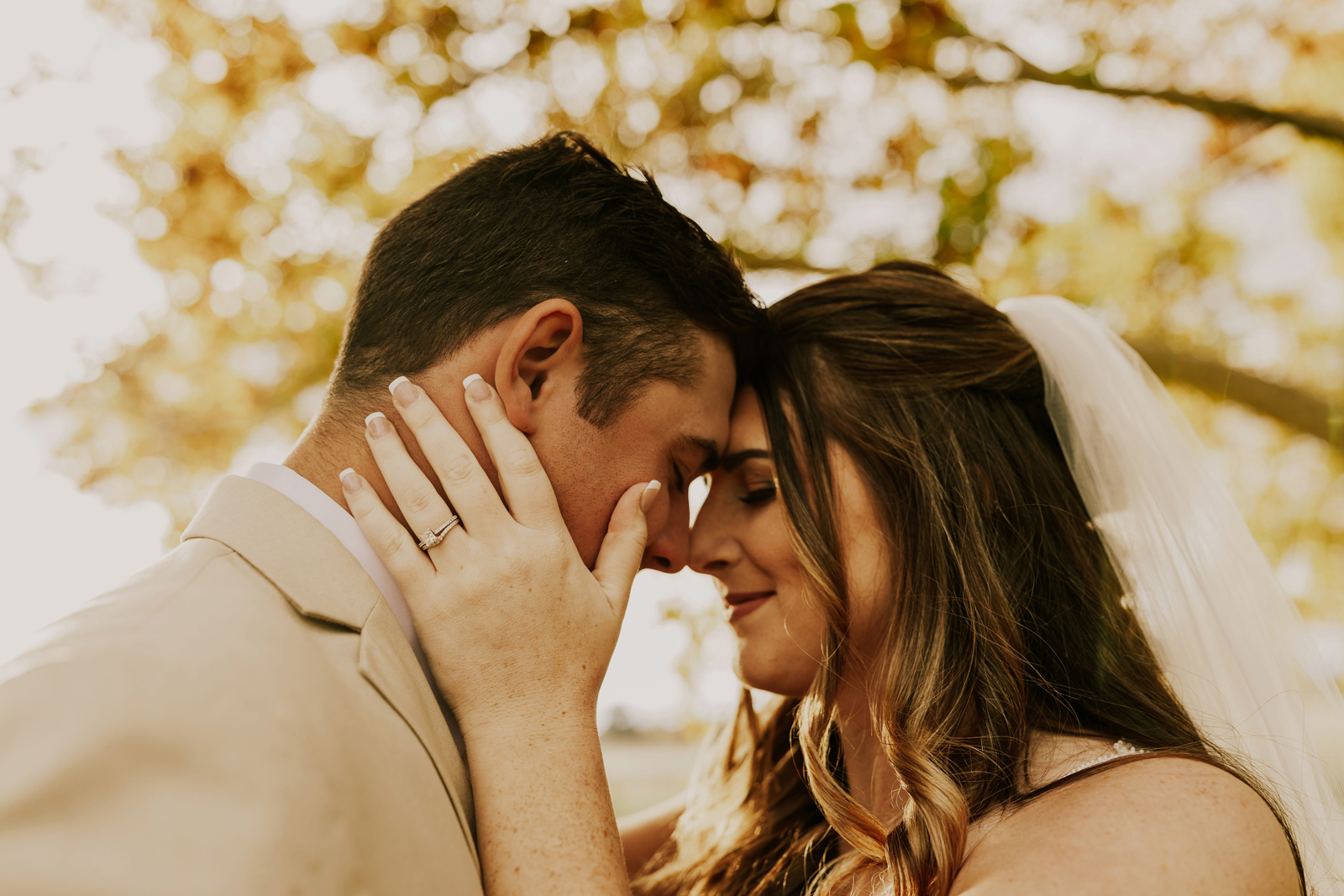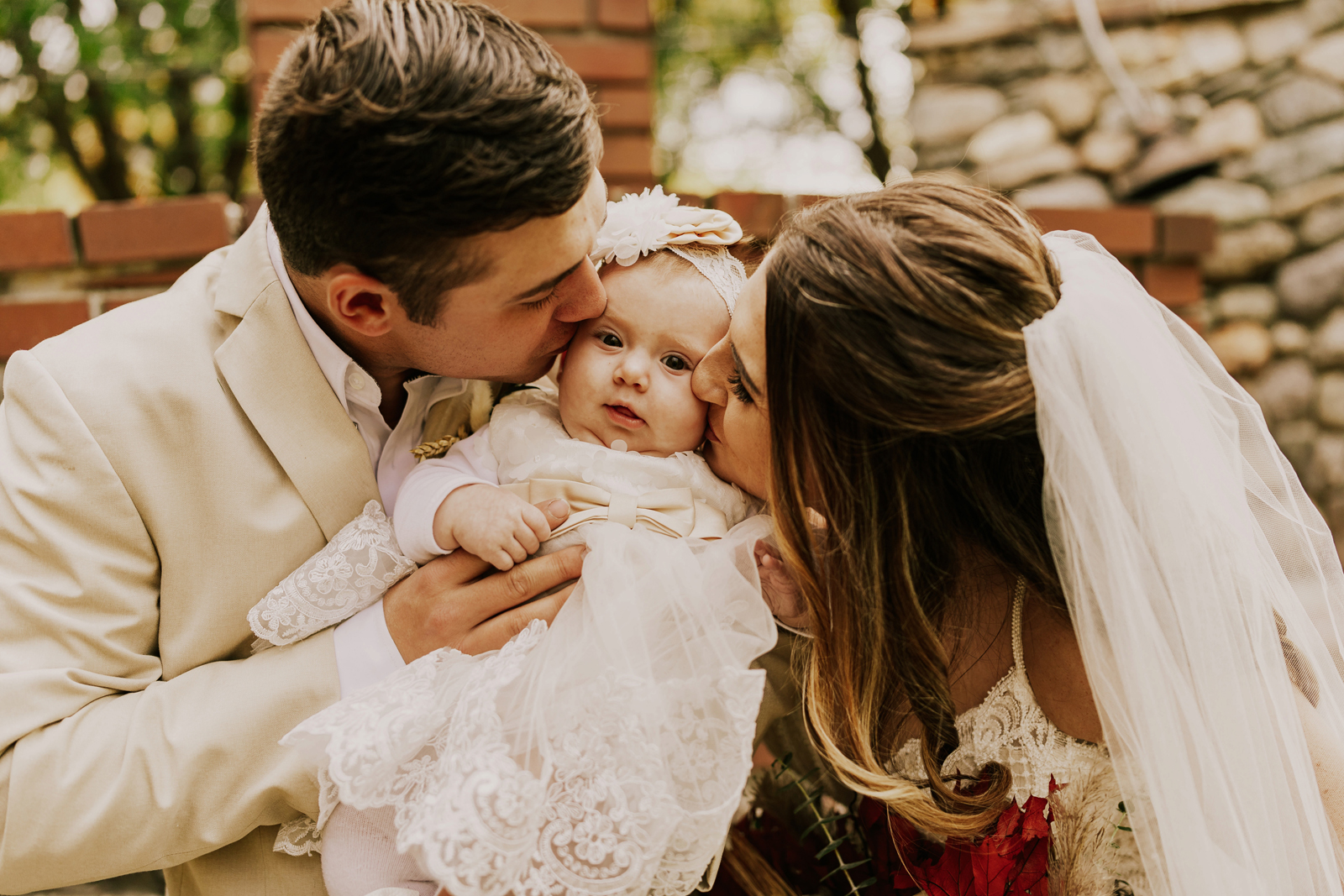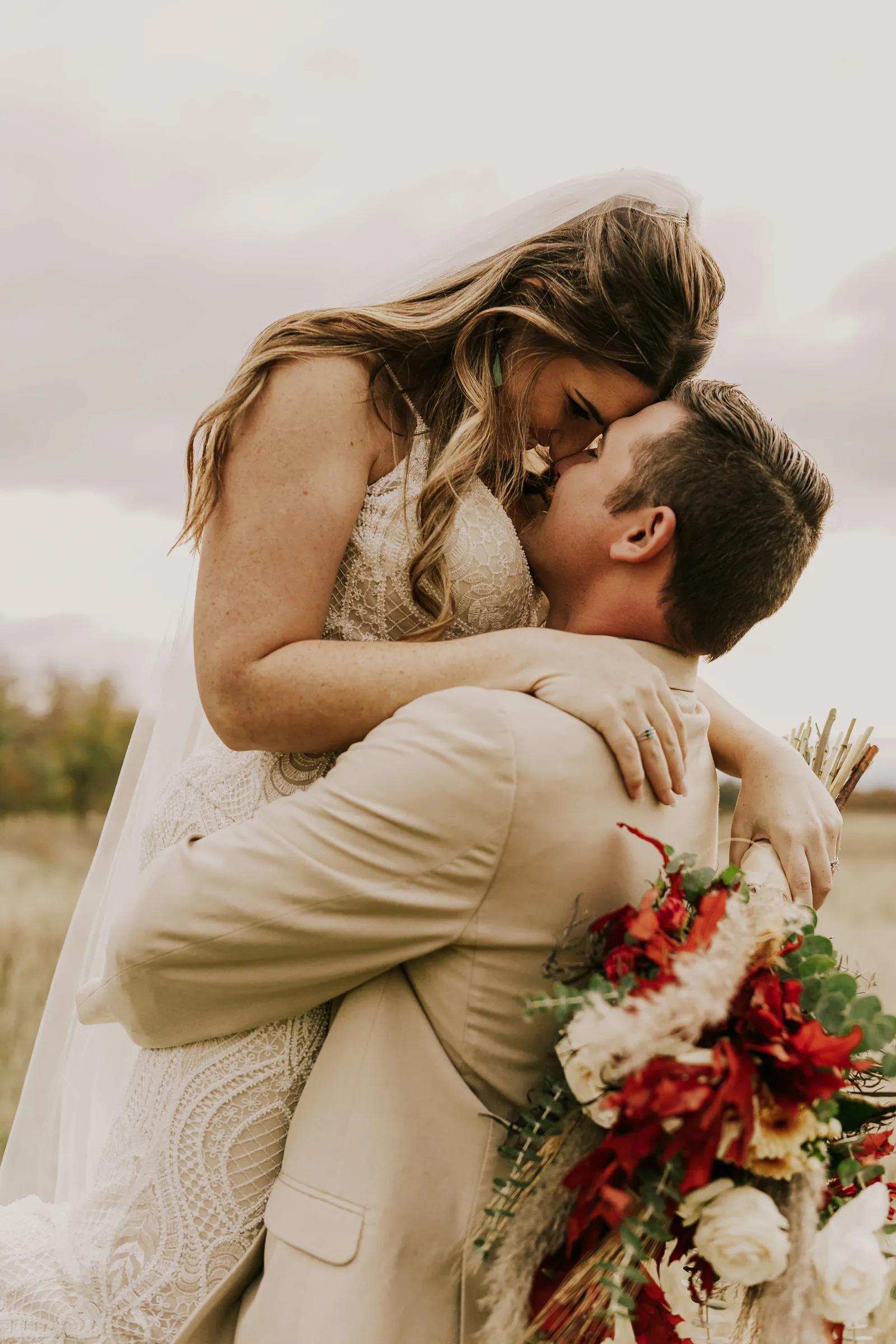 I wouldn't change anything; the decor, food, and pictures all made for the most amazing experience ever!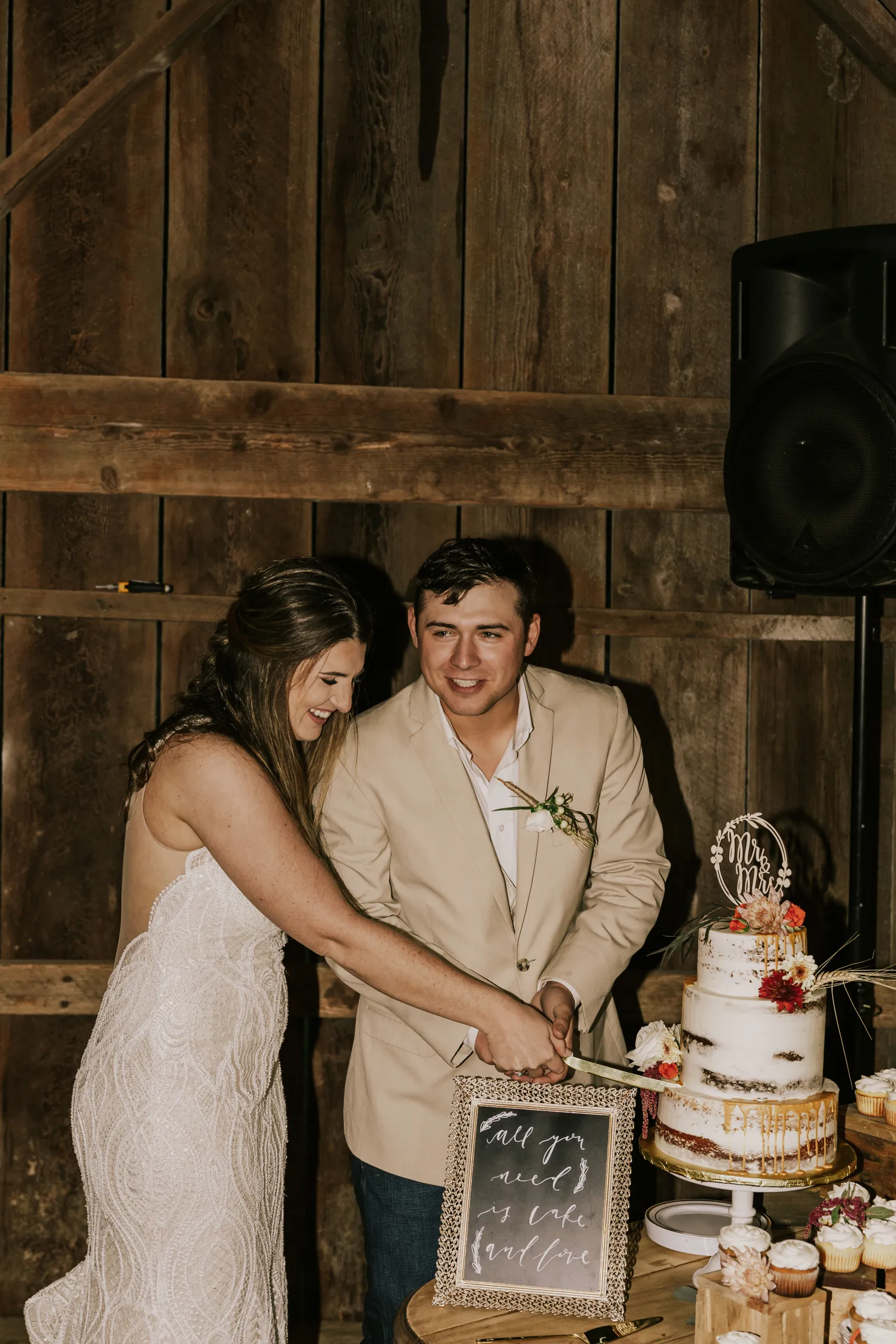 Photos courtesy of and copyright Wildly Rye Photography used with permission.