The Couple:  Amanda Nicole Kaiser and Neil Taylor McMahon Johnston
Wedding Date:  June 9, 2012
Photography by Shoop's Photography
Tell us a little about you and your beloved:  Neil and I met 4 years ago. We started dating November 14, 2008. After dating for a mere 3 months, we took a leap of faith and moved to San Jose together for a job opportunity Neil received. When we moved neither of us knew anyone in San Jose and we were both in new jobs. This was when we got really close as a couple.
On November 14, 2010, Neil proposed to me after taking me to a rooftop dinner in downtown San Jose. We always knew we wanted a summer wedding, but the upcoming summer was too soon to plan a wedding and we both had a lot going on at the end of the year. So we set the date as the following June. Planning the venue was one of the first obstacles we had as it had a lot to do with the remaining wedding budget. When my father offered his house as an option we were very excited. Its such a beautiful old home and the grounds are perfect for hosting large parties. Once we had that solidified everything else just fell into place.
What was the most amazing part of your day?  One super cool part of the day was when Neil and I were trying to light the unity candles and the gusts of wind were not cooperating at all. Our friends and family in the wedding party could sense our frustration. They gathered around us in a huge circle and guarded us against the wind. It was barely enough of a barrier but we were able to have all three candles lit for a moment. That was all that mattered to us and it was so awesome for everyone to jump in and help out like that.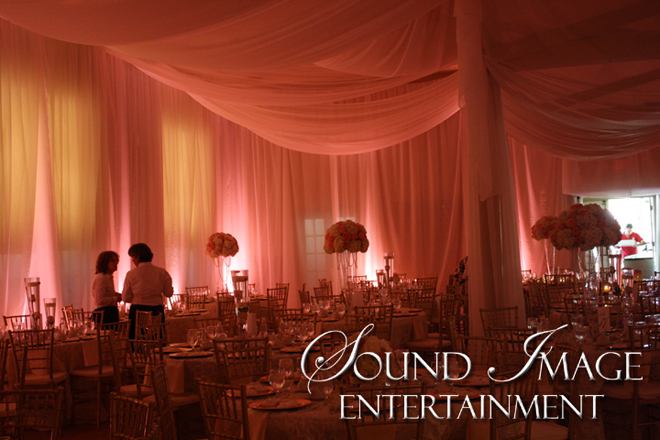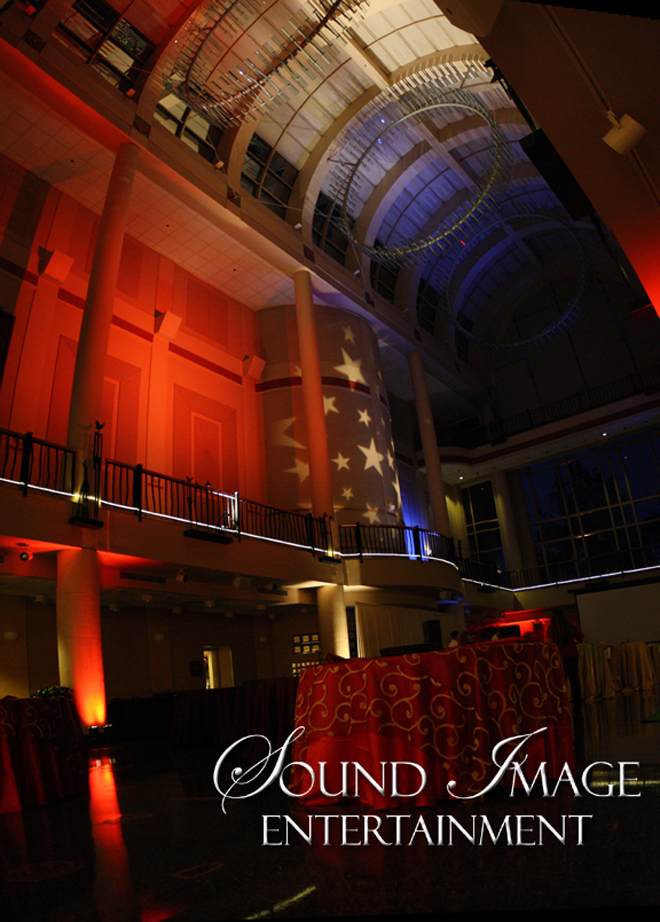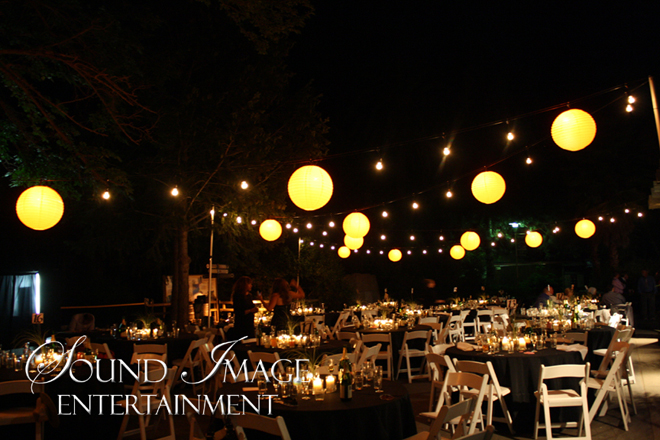 Ceremony Site & Reception Venue:  Private Residence
Photographer:  Shoop's Photography
Caterer:  Aroma Catering
Cake:  The Cake Lady
Flowers:  The florals were all done by my step-mom she ordered some fresh online and had them delivered the day of including bouquet flowers and cake flowers. She also saved us a lot of money by using some nice silk flowers that were mixed in.
Favors:  We did little candle and match sets for everyone. Sand candles and glass jars were from the dollar tree along with the multi colored ribbon on the outside. The monogrammed match sets were ordered from Exclusively Weddings we used them for some of the bridal party gifts as well. Loved that site good prices and cute gift ideas.
Wedding Dress:  Dana's Bridal
Bridesmaid Dresses:  Alfred Angelo
Hair & Makeup:  Ashlyn Taylor from Madame Me Makeup & Hair 
Invitations:  Wedding Paper Divas
DJ/Entertainment/Band:  DJ Drew Corrales
Honeymoon location:  Las Vegas. We stayed at the Venetian. It was so much fun Neil had never been and we wanted something fun and simple. We wanted to save money for the home we hope to soon purchase rather then having an extravagant honeymoon.
First Dance Song:  "Back at one" by Brian McKnight
Any advice you'd give to our readers who are planning their weddings right now?  Plan sooner then later. Nothing can be planned "too far in advance" try to remain calm when dealing with your spouse. It's stressful for both parties and families involved. Most of all keep in mind the end result of the day is all that matters don't sweat the small things it will ruin your special day.
Anything that you would have done differently if you were given the chance?  Nothing!

Blog post by Real Weddings Magazine's Social Media Maven, Aimee Carroll.
Photos courtesy of and copyright Shoop's Photography.
Do you have the new Real Weddings Magazine iPhone and iPad App?
Download it from the Apple App Store Today: REAL WEDDINGS MAGAZINE!
---
---
Looking for local Sacramento wedding vendors?
---
Subscribe to the Real Weddings Magazine Blog!