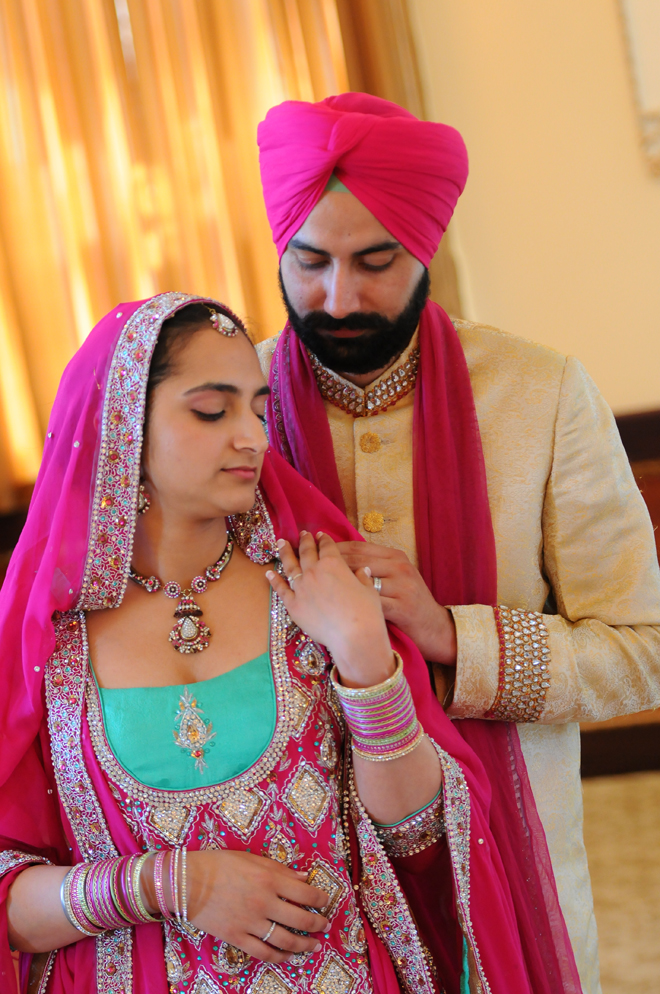 The Couple:  Divan and Param
Wedding Date:  July 4th, 2012
Photography by Lori Makabe Photography
Tell us a little about you and your beloved:  He's the nicest man that I know.
What was the most amazing part of your day?  Having my marriage performed in the presence of Sri Guru Granth Sahib (Holy Scripture of the Sikh faith) according to the Sikh Code of Conduct was itself an amazing experience for me.
I want to add that both I and my husband follow the Sikh faith, which is the fifth largest and the most modern religion in the world as it originated just 500 years ago in Northern India.There are about 27 million followers of the Sikh faith living all over the world.
What else would you like to share about your big day?  The relevance of the venue. The place of worship (gurdwara) where the ceremonies were performed is a historical landmark of the California state. It is also known as ground zero for India's independence struggle. We're celebrating it's 100th anniversary this year. Having my wedding performed at a place of historical significance makes it even more special.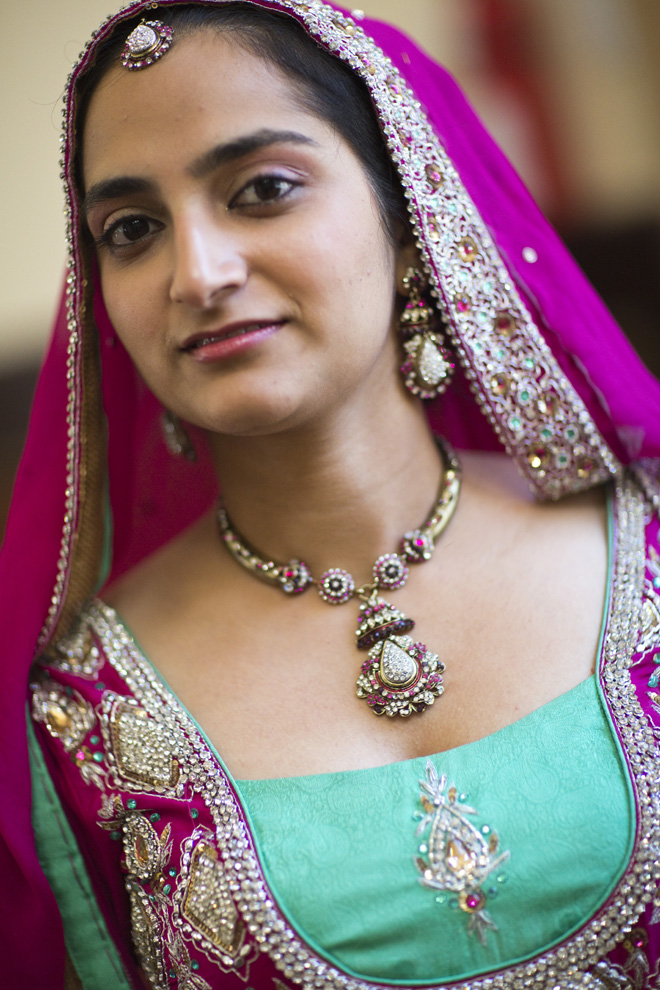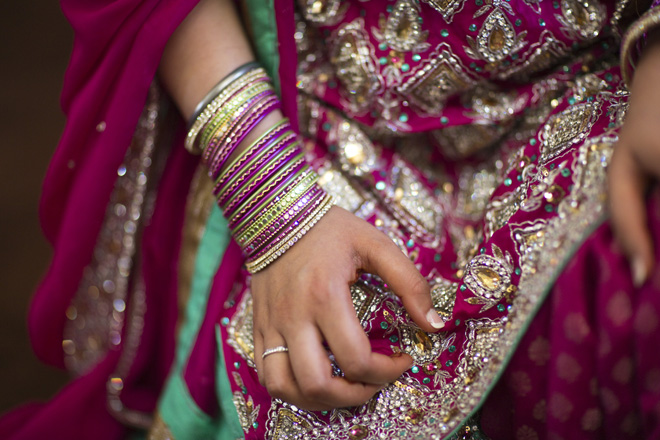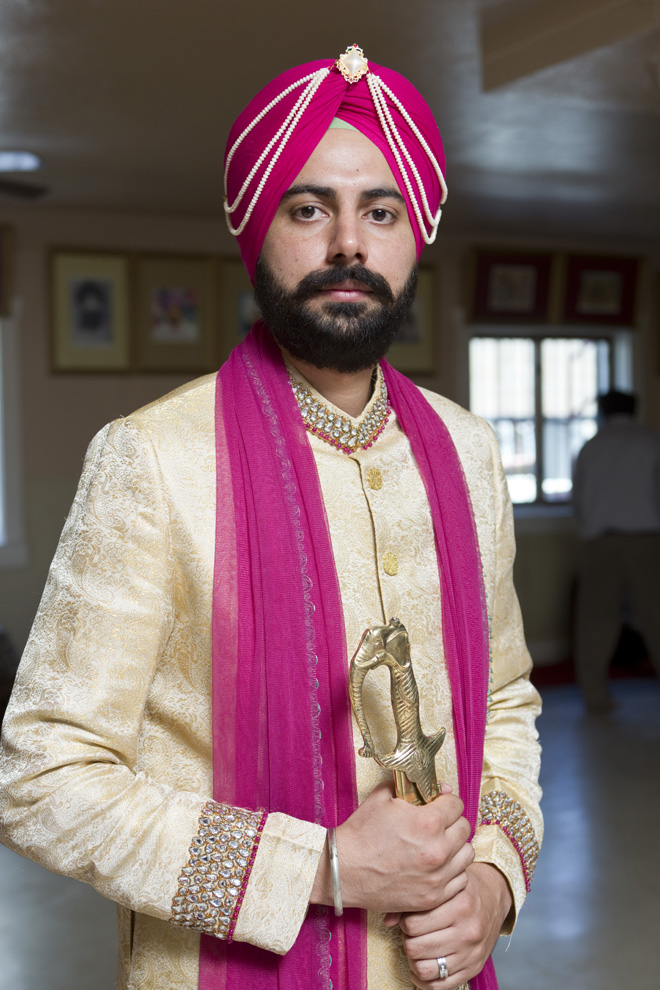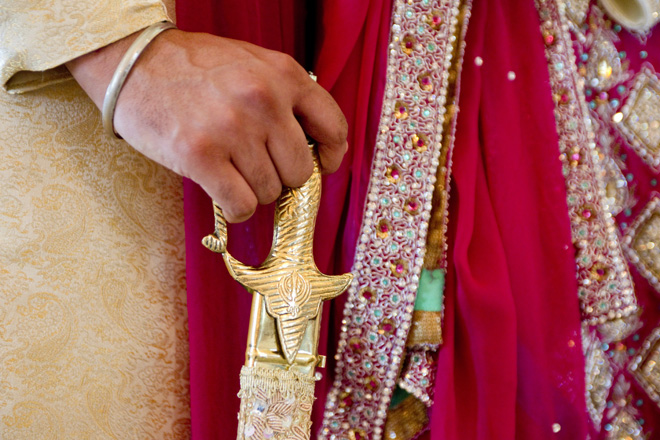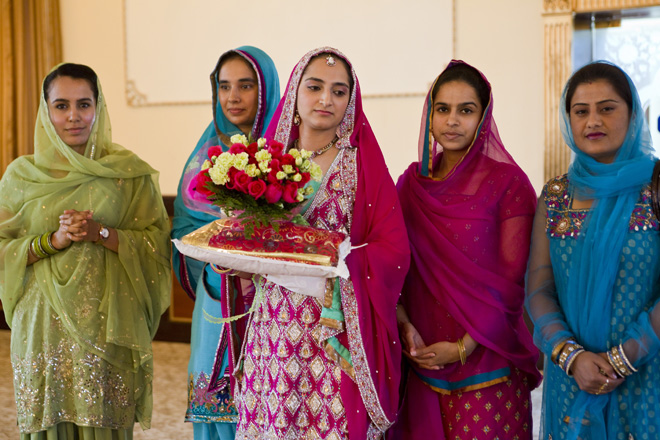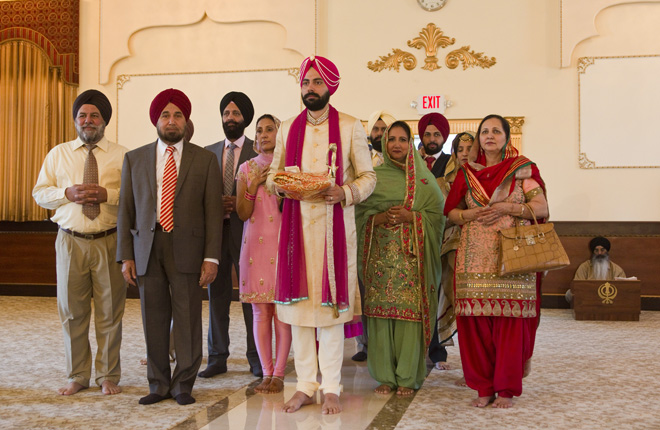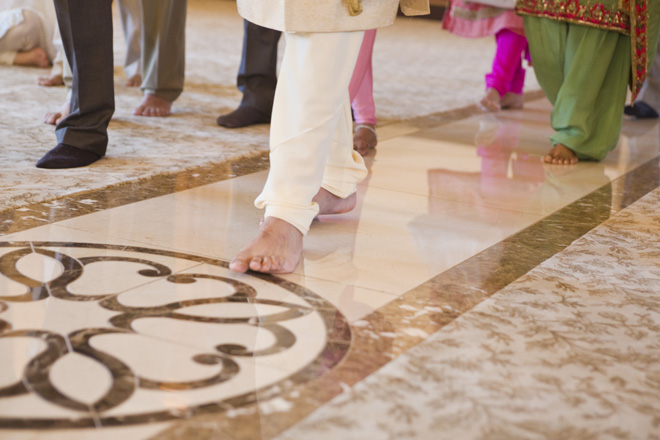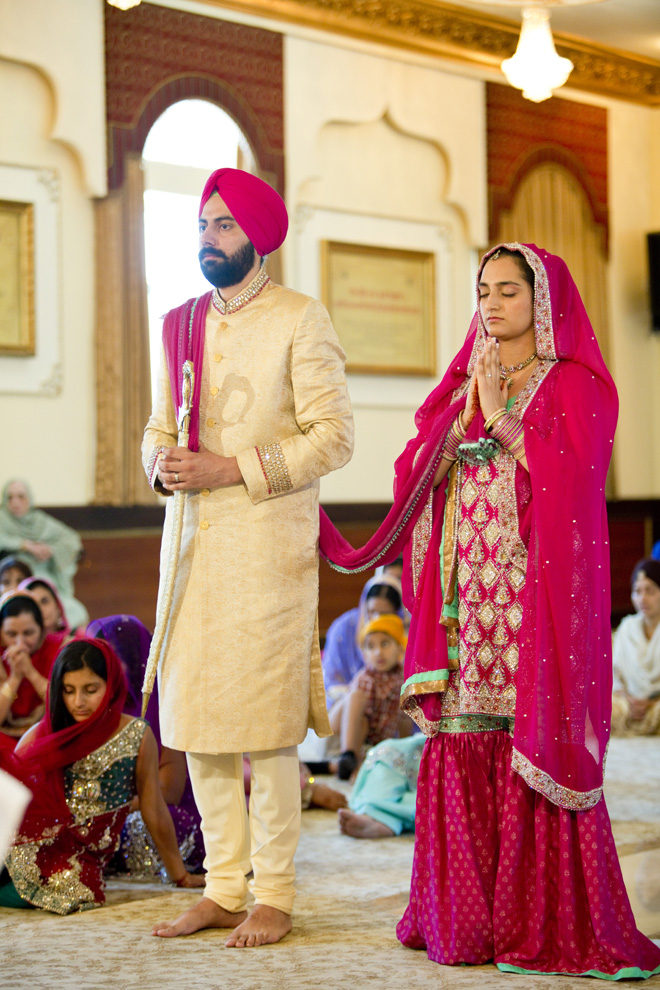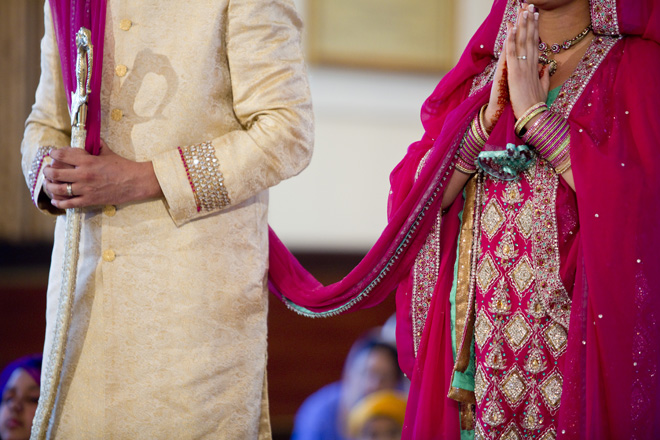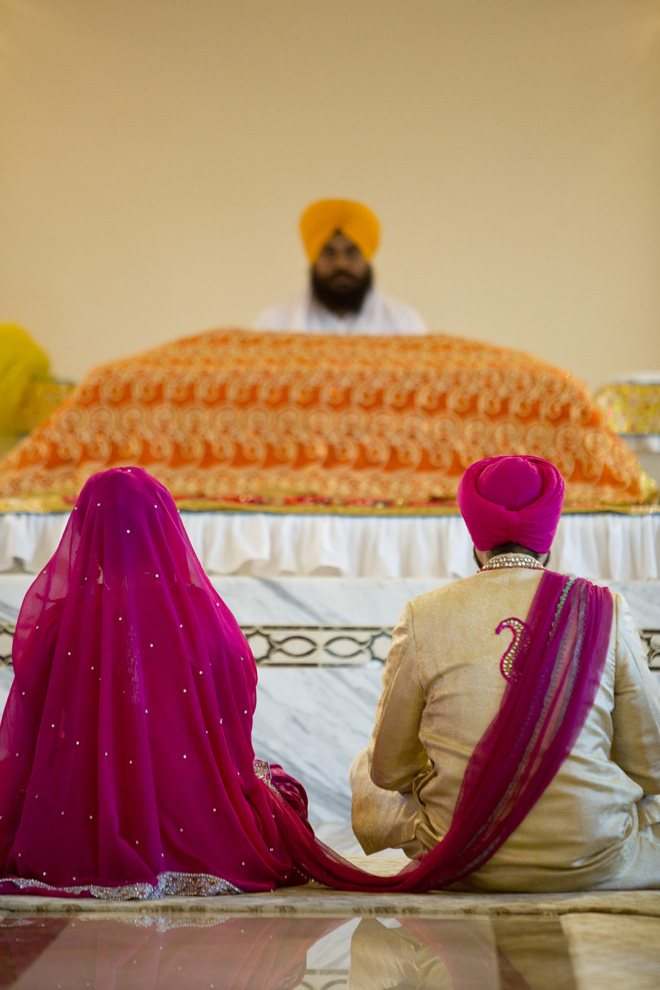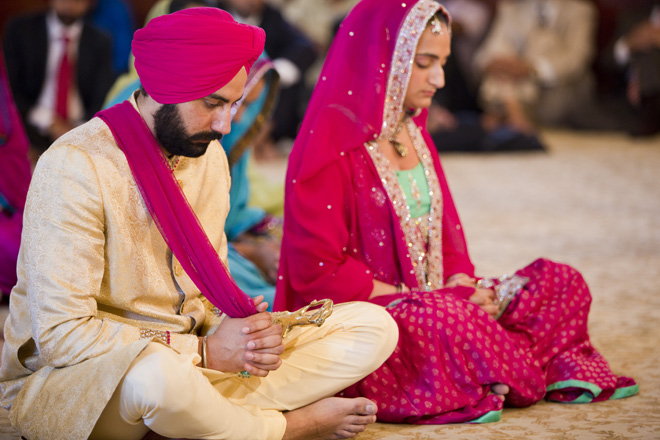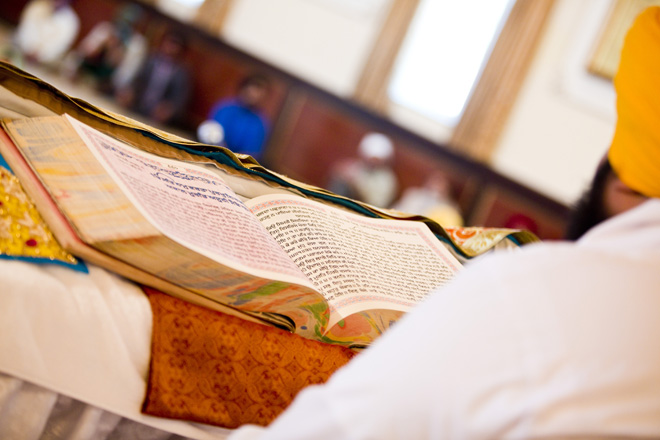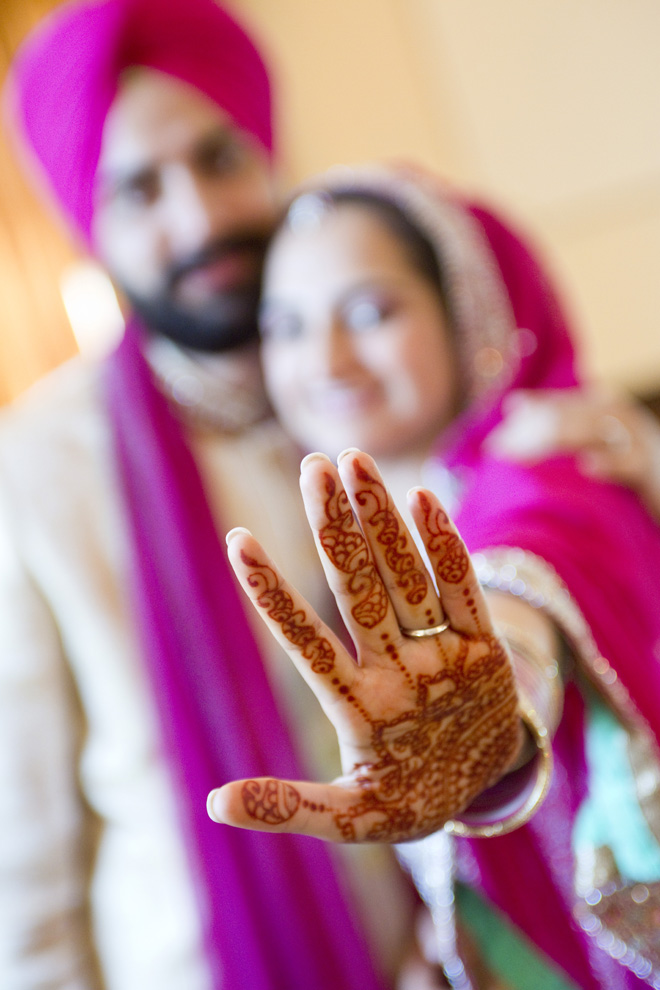 Ceremony Site:  Gurdwara Sahib 
Reception Venue:  Private Home
Photographer:  Lori Makabe Photography
Videographer:  Singapore Videos
Wedding Planner:  My sister Navjot and my aunt Akbir (I didn't have to do much on my wedding!)
Caterer:  Raja Indian Sweets and Cuisine 
Flowers:  My friends Pooja and Zoya, my sister Navjot and my aunt Andrea. The flowers were matched with the color of my wedding dress, which came up as a pleasant surprise for me.
Favors:  Favor bags prepared by family
Wedding Dress:  Manshaa Obsession
Bridesmaid Dresses:  Amritsar, India
Hair & Makeup:  Andrea from Lancôme
Invitations:  Harvinder, my brother-in-law, Navkiran, the bridesmaid and Khusi, groom's friend.
Photo Booth:  University of Pacific
Honeymoon location:  We took a three day mini honeymoon to Las Vegas and are currently planning a bigger dream honeymoon to Europe next year.
First Dance Song:  "I'm glad you came" 
Any advice you'd give to our readers who are planning their weddings right now?  It's important to plan ahead, but on the wedding day let loose and enjoy the process. The good memories that you create with your loved ones on your special day outweighs any trivial imperfections.
One thing that really helped me ease out my nerves was a powerful head and neck massage the night before the wedding.
More importantly, happy girls are prettier girls!
Anything that you would have done differently if you were given the chance?  Nothing at all. I'm lucky to have a sister who took care of everything right from planning until execution. It couldn't have been better.
I would like to mention that our photographer, Lori Makabe Photography, has been very creative with the pictures and is a great person to work with. She was very patient with us and even didn't mind spending some extra time for some really nice shots.

Blog post by Real Weddings Magazine's Social Media Maven, Aimee Carroll.
Photos courtesy of and copyright Lori Makabe Photography.
Subscribe to the Real Weddings Magazine Blog! Click here: [subscribe2]