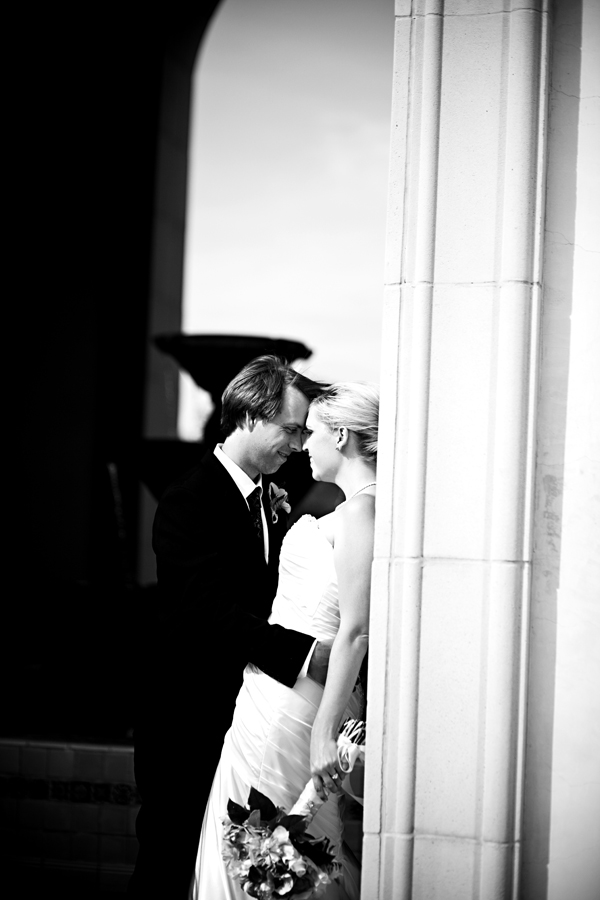 The Couple:  Jessica and Carl Chalmers
Wedding Date:  May 22, 2011
Photography by Jacqueline Photography
Tell us a little about you and your beloved:  Carl and I met at Bank of America, back in 2006, when I was working as a teller up in Eureka. I made him so nervous when we met he literally walked into the door on his way out (it didn't help that we just closed and the doors were locked). I still joke to him that he was trying to get away from me as fast as possible that day. We went out to dinner a couple of days later and back to his house to watch a movie. After that night we started hanging out with each other non-stop. We moved down to the Sacramento area a couple of years later because Carl grew up here.
In April of 2010 Carl finally proposed to me. He took me to San Francisco to our favorite hotel in Japantown, Hotel Kabuki. We relaxed in the hotel a bit before going to dinner. At first he was acting really awkward during dinner but he finally started being himself and I thought nothing of it. We went back to our room and Carl drew up a bath for me. When I walked to the tub I looked into the water and saw something sparkle from under the water. I nervously asked Carl, who was in the other room, "What is this?" When I turned around Carl was on one knee and he asked me if I would marry him. Of course I said yes! It was the most romantic moment ever.
What was the most amazing part of your day?  For me it was finally seeing his face after walking down the very long and winding aisle. His face was the only thing I saw the whole time walking down the aisle, I can't remember seeing any of our guests' faces. I was so happy to finally be marrying the love of my life. Also I really cherished walking down the aisle with my father, I had always imagined it since I was a little girl and it was everything I imagined — even when we both choked up as he handed me off to Carl.
What else would you like to share about your big day?  It was everything we could've asked for. Everything was so beautiful and we were surrounded by family and friends it couldn't have been better. Not to mention the food was extremely delicious, I still have people telling me how much they loved the food.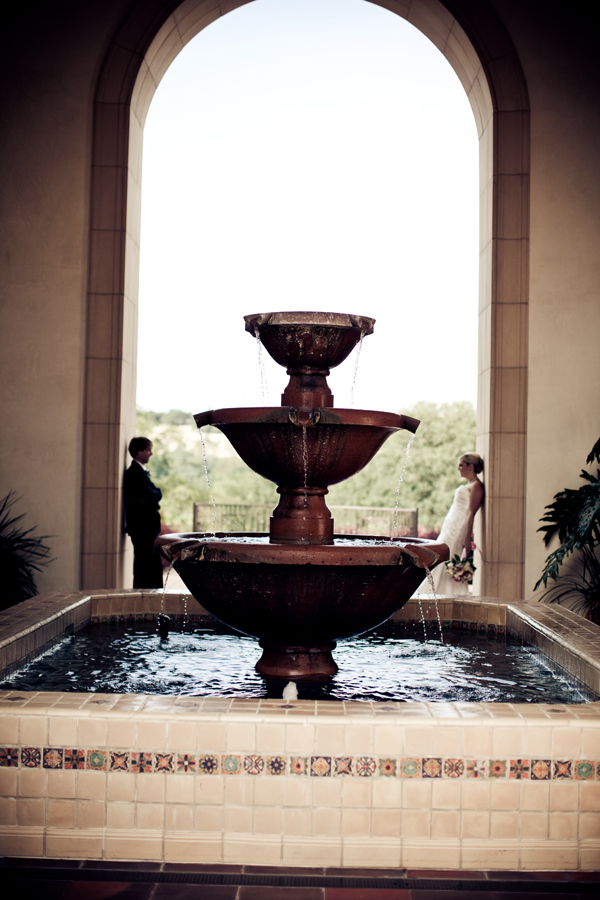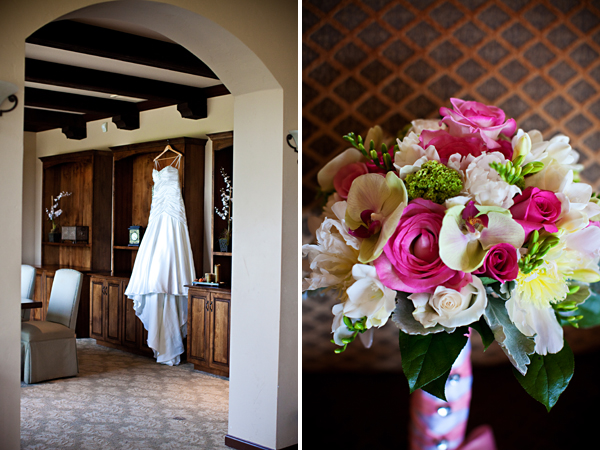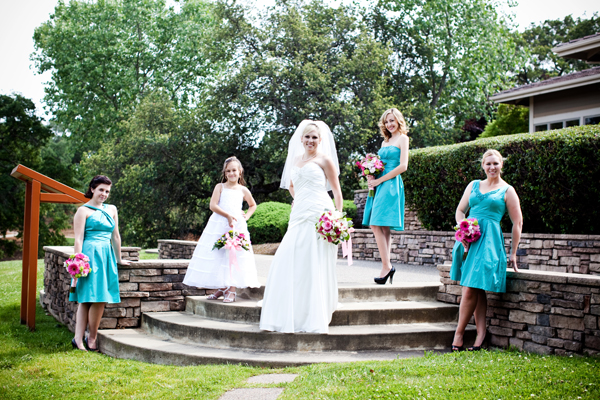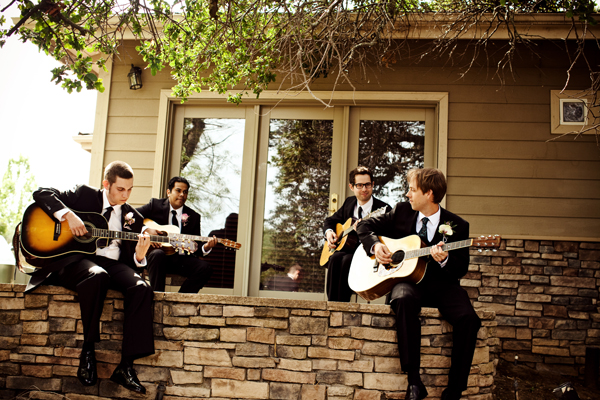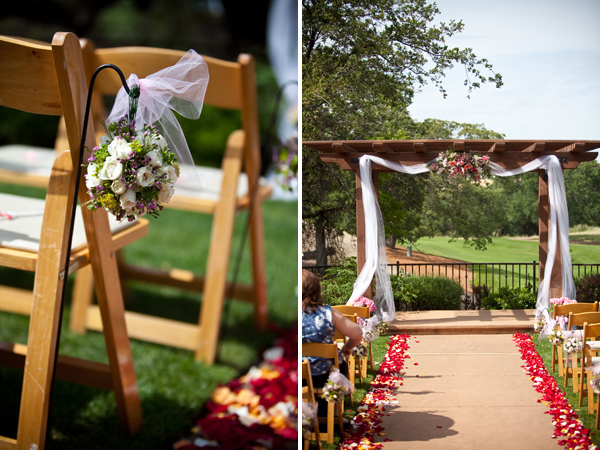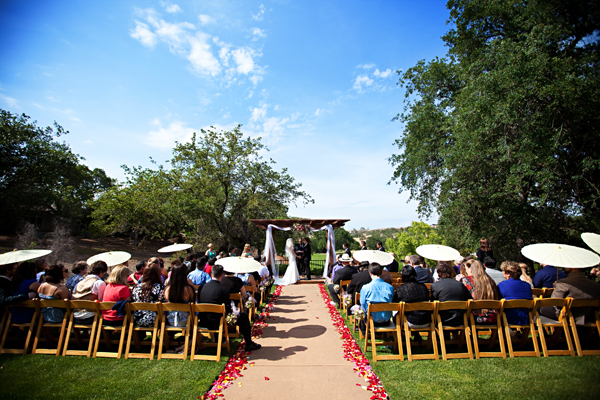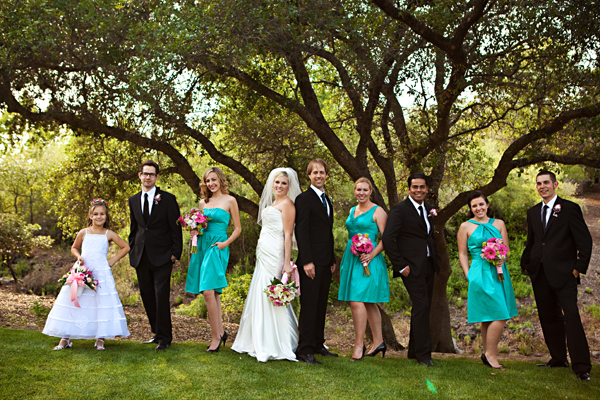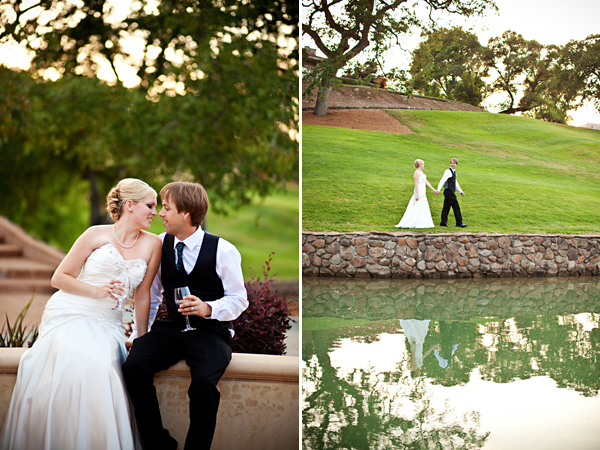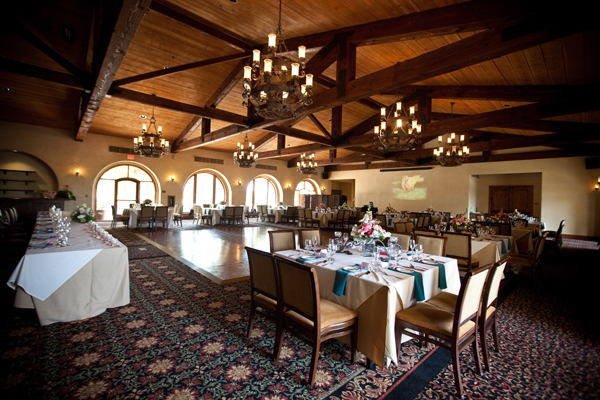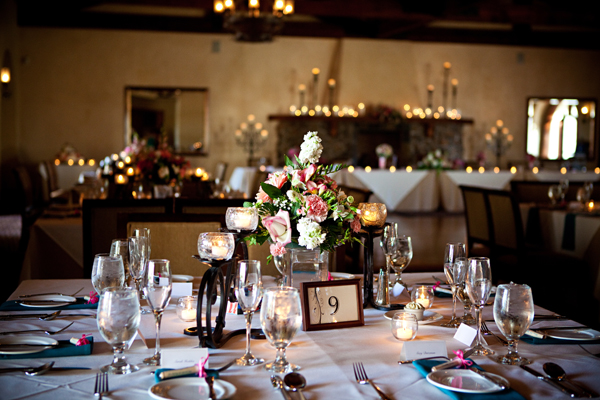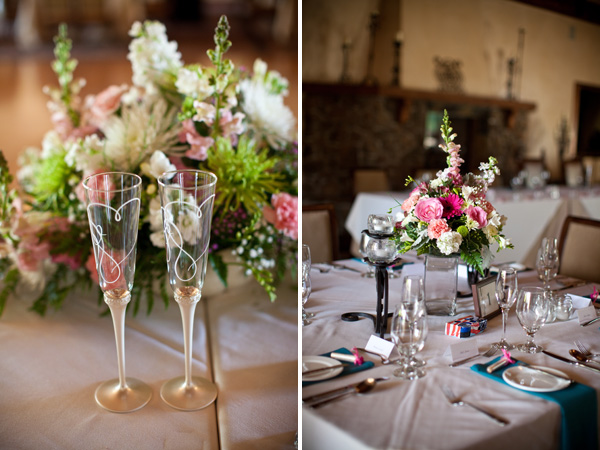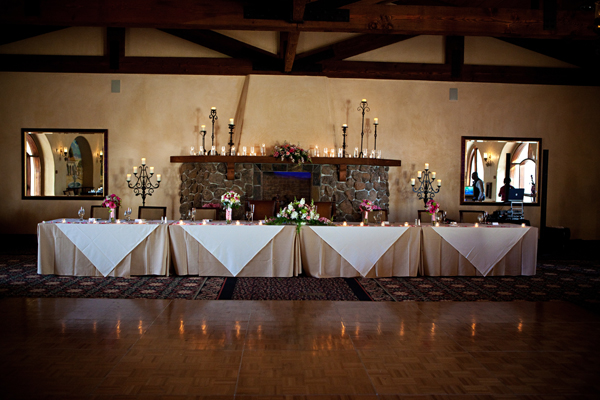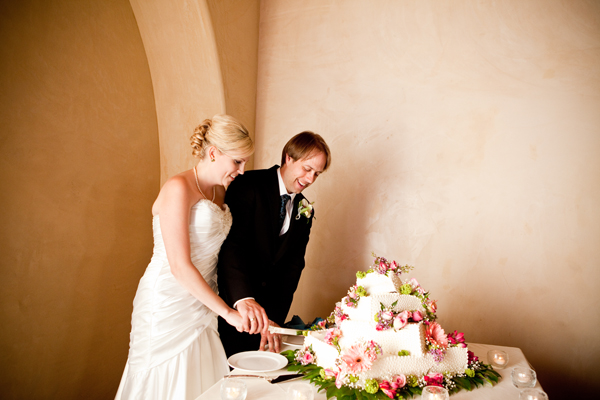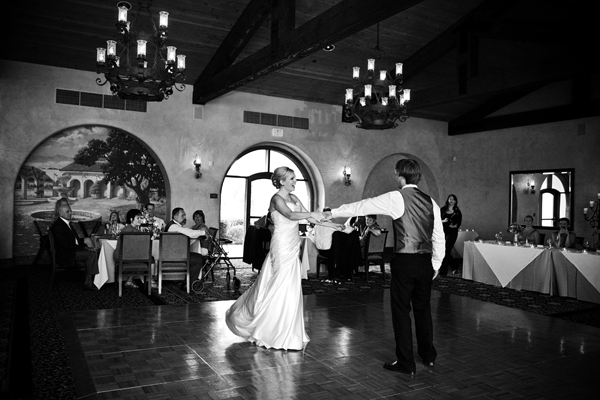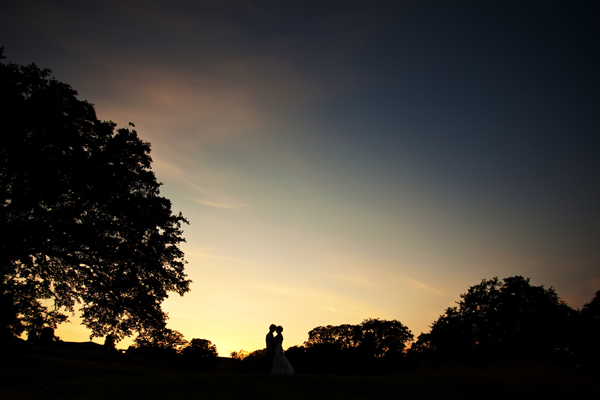 Ceremony, Reception Site & Caterer:  Catta Verdera Country Club
Photographer:  Jacqueline Photography
Cake:  Raley's
Flowers:  Christine Chalmers. We were lucky that Carl's mom is an excellent florist, she did everything with help from her friends.
Favors:  DIY. We wanted to give something that wouldn't get thrown away or left on the table at the end of the night. So we ordered — off of Ebay — these tubes that had wildflower seeds inside with a scroll that said thank you for coming and to plant the seeds to remember our special day. I can't wait to see the flowers that people planted in honor of us!
Wedding Dress:  Bridal Mart
Bridesmaid Dresses:  David's Bridal. I let each girl pick their own dress that suited their own style as long as it was in the color of Mermaid.
Hair and Make-up:  Bri from Atrium Salon Spa in Granite Bay
Invitations:  My mom's coworker designed them and Carl and I printed them out, cut them and put them in the envelopes.
DJ/Entertainment/Band:  Tony Dub Productions
Honeymoon location:  Jamaica
Any other of your wedding vendor(s) you'd like to call out?  Christina from Catta Verdera and the whole Catta Verdera staff were so amazing. She did a great job with keeping everything on time and perfect. I highly recommend them. Everything went so smoothly from the planning to the actual day. We didn't have to worry about a thing on our wedding day, all we had to do was enjoy it. That's what you want the day of, no stress and just to enjoy the two of you. Also the food was amazing, hands down. I cut through my filet mignon with my fork it was that tender and of course delicious!
First Dance Song:  Luna by The Smashing Pumpkins. We wanted to use a song from one of our favorite bands, we both love music so much it was hard to pick a song from one of the many bands we love. But Luna fit perfectly and I loved our first dance.
Any advice you'd give to our readers who are planning their weddings right now?  Relax and don't stress too much about the small things. It's really just one day in the rest of your lives together and you shouldn't worry if something isn't perfect. You probably won't even remember the imperfections 10 years later. Also you can do a lot of things on your own to save money. We did our invites, got our favors really cheap, printed our own placecards, placed ribbon on the bubbles to be blown at the ceremony and even had a friend of the family be our officiant, all that saved a lot of money so we could spend it somewhere else that was more important to us. And one more thing, something will go wrong on your wedding day. It did for us! All you should do is take a deep breath and remember it's just one day, and the most important thing is your future husband!
Anything that you would have done differently if you were given the chance?  We would have chosen a different place to get our cake. It decided to take on the Leaning Tower of Pisa before the reception had even started. It honestly didn't bug me at all that day, I thought it was a little funny. But looking back on the pictures, it would have been nice to have had some pictures where our cake wasn't off kilter!

Photos courtesy of Jacqueline Photography.
Do you have the new Real Weddings Magazine iPhone and iPad App?
Download it from the Apple App Store Today: REAL WEDDINGS MAGAZINE!
---
---
Looking for local Sacramento wedding vendors?
---
Subscribe to the Real Weddings Magazine Blog!