It's Wednesday, so you know what that means!  It's Real Weddings Wednesday! Take a break from wedding planning, and come with us on a magical journey to Rayla + Kilian's fantasy-themed wedding at Kasteel Noz!
Tell us a little about you and your beloved.
We met in college, started dating Freshman year, and moved to California after graduation. A couple years later we went back to our college town for Adult Prom, where I (Kilian) popped the question to Rayla on stage — she never saw it coming! Because of our shared love of costumes and renaissance fairs, we decided to have a Middle Earth/fantasy themed wedding with everyone in costume. We [either] thrifted or hand-made all of our wedding decor – plates, napkins, cups, mugs, hanging decor and more. Coupled with the amazing venue, we knew it would make a unique, eclectic, and authentic look. We had our wedding shower on March 13th, 2020, but as we all know, right after is when the world shut down. Unfortunately, we had to postpone the wedding three times. We had a small official ceremony that summer in the rose gardens, and continued gathering more decorations for the "real" wedding over the next year.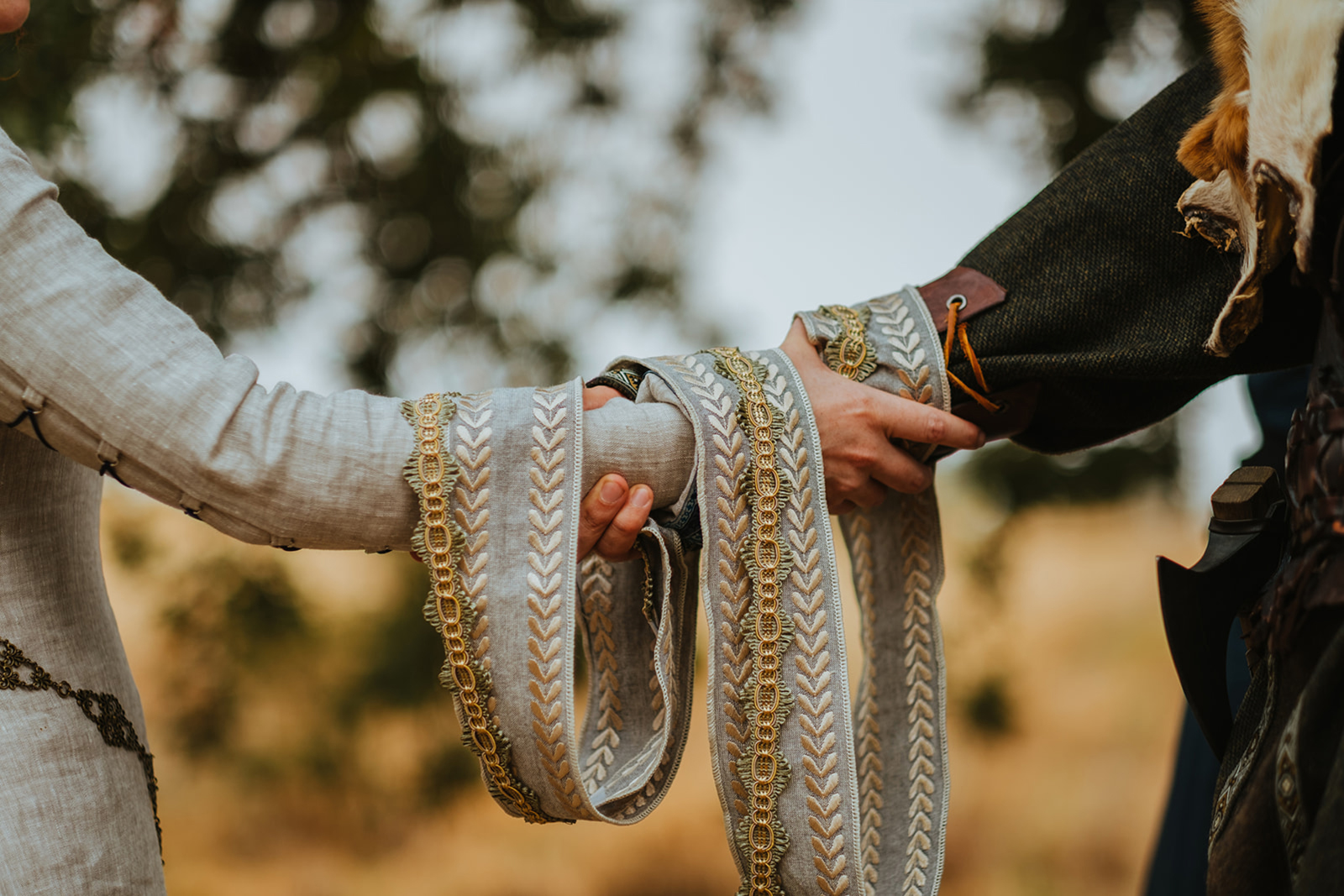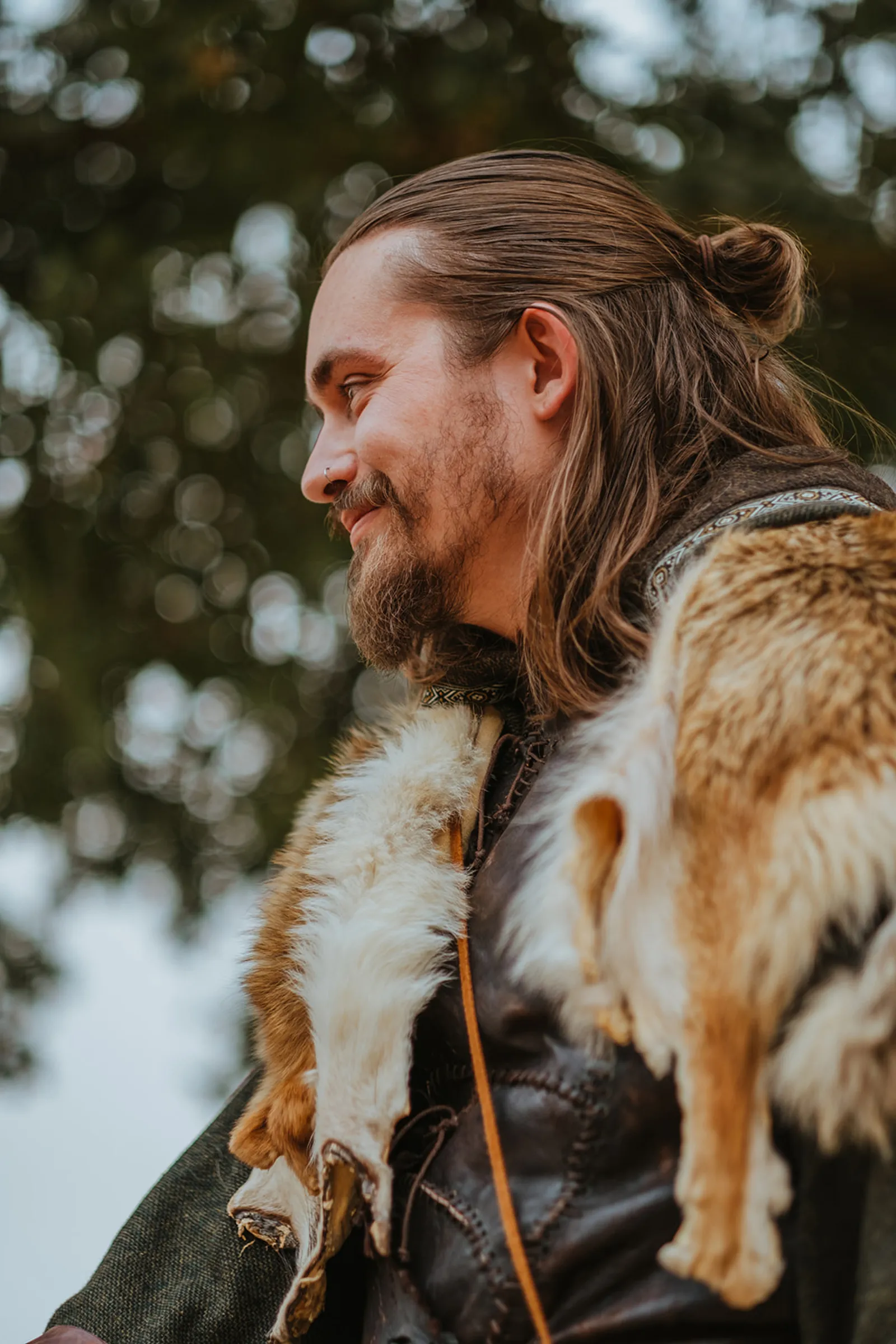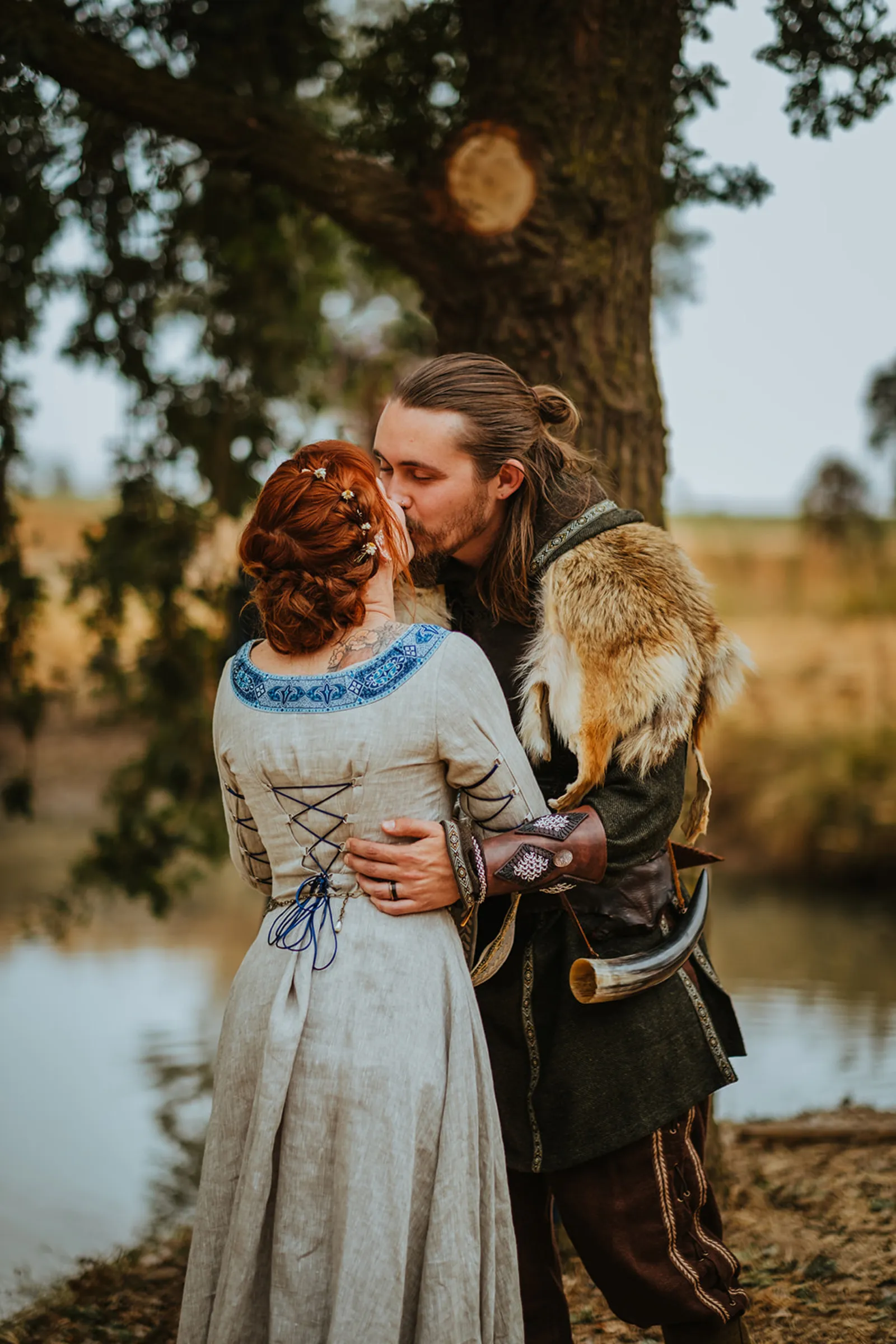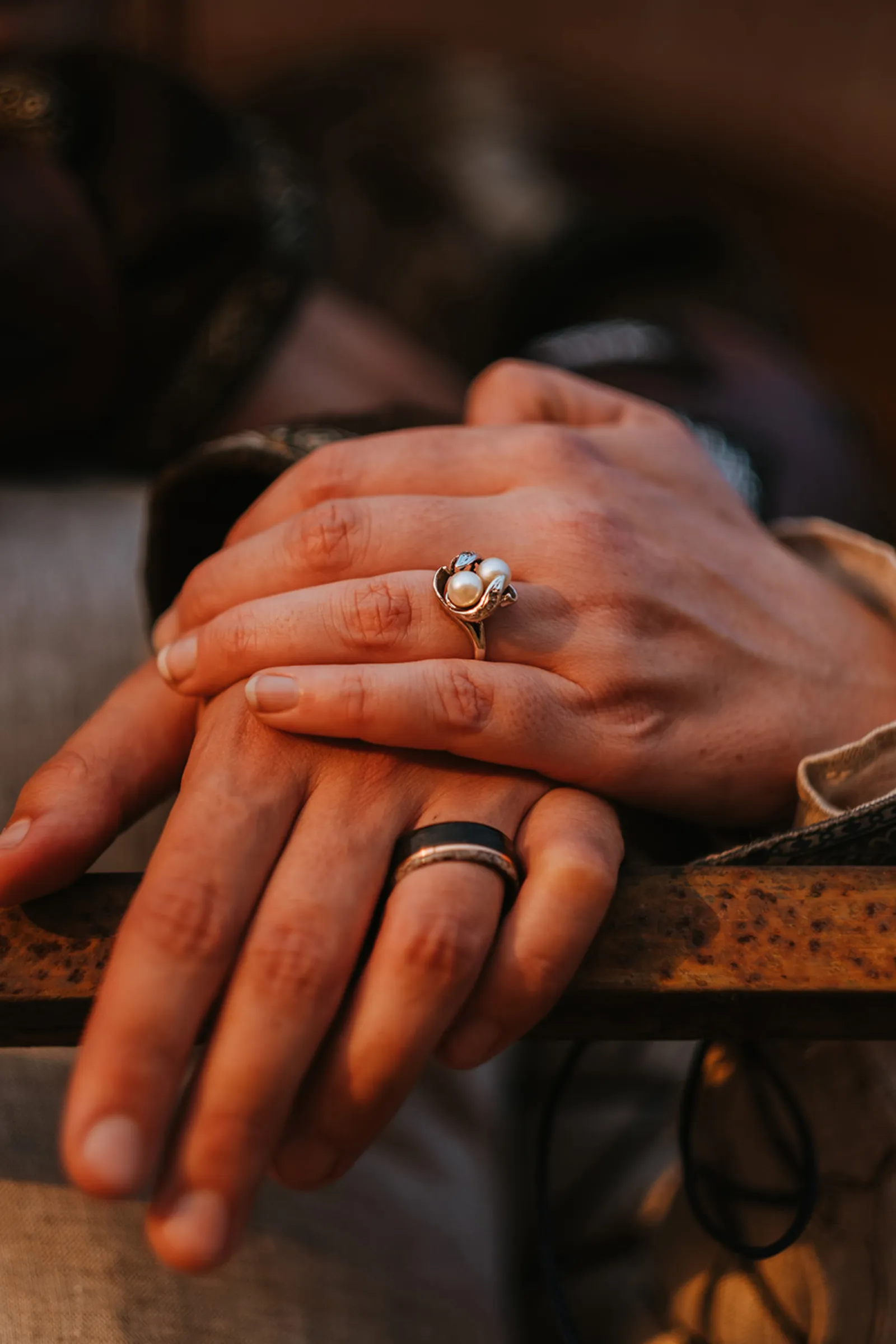 What was the most amazing part of your day?
Seeing our vision fully realized after so long waiting, and seeing everyone arrive in full theme. We were so happy to see all of our guests take part in something that we love so much; dressing up in costumes!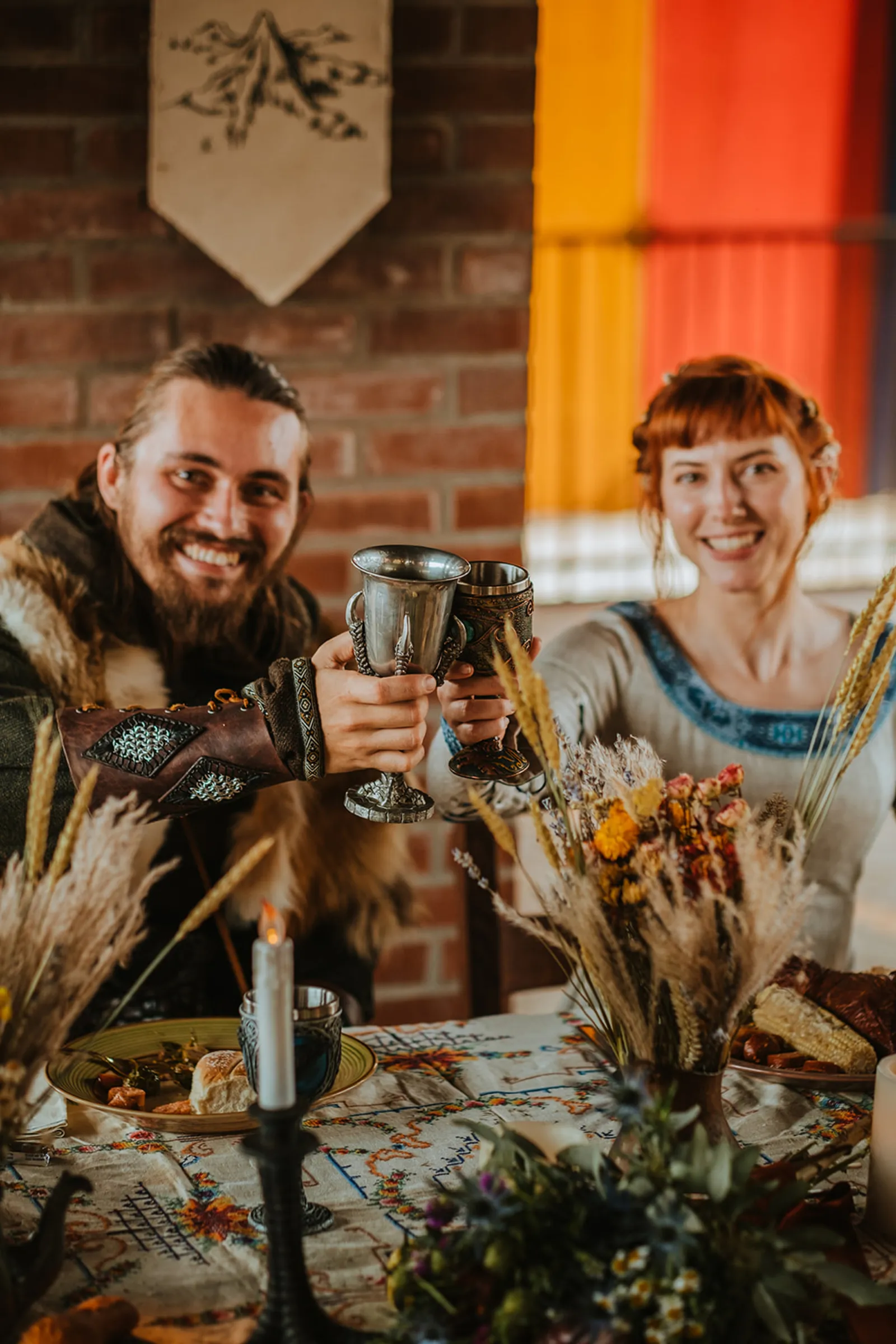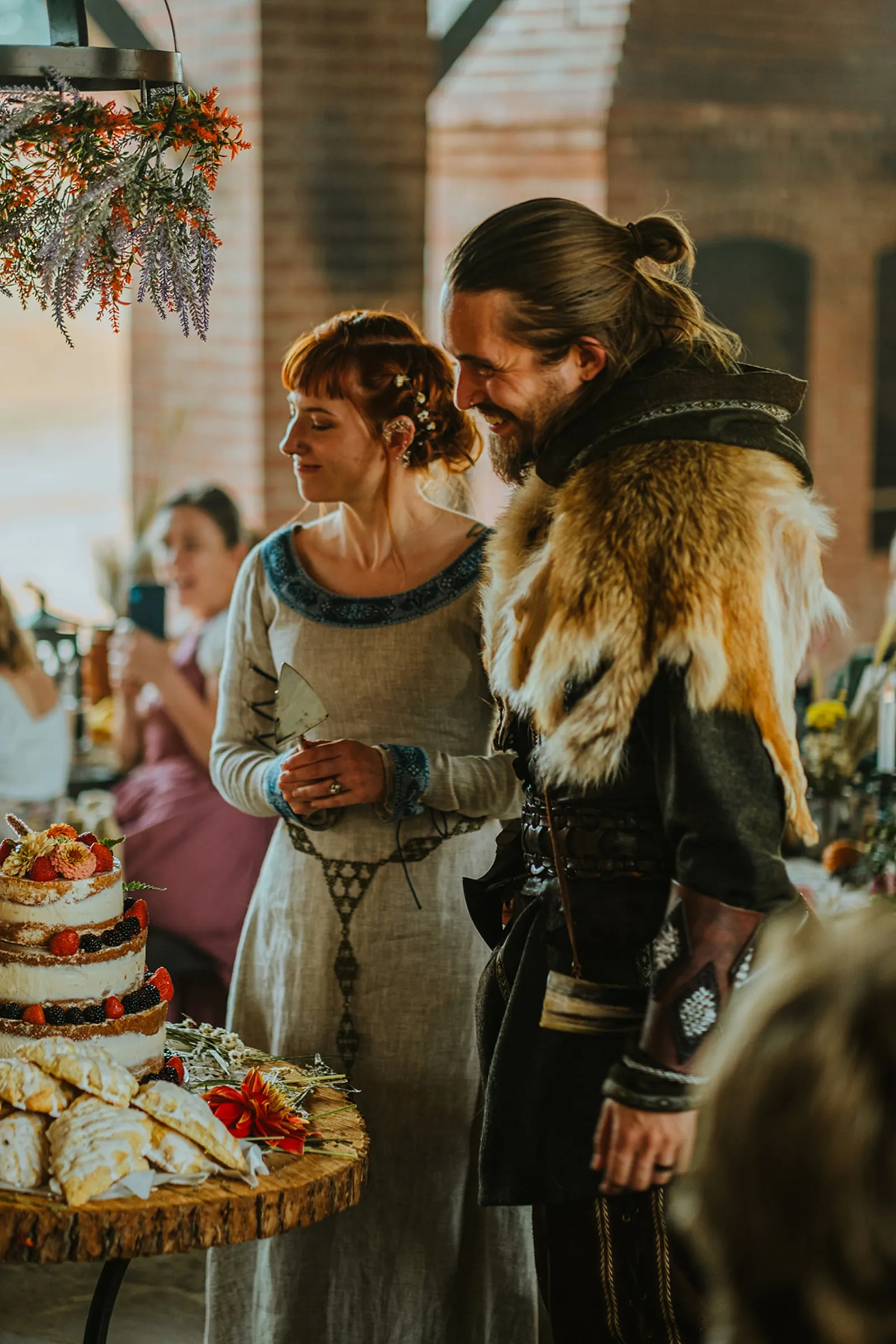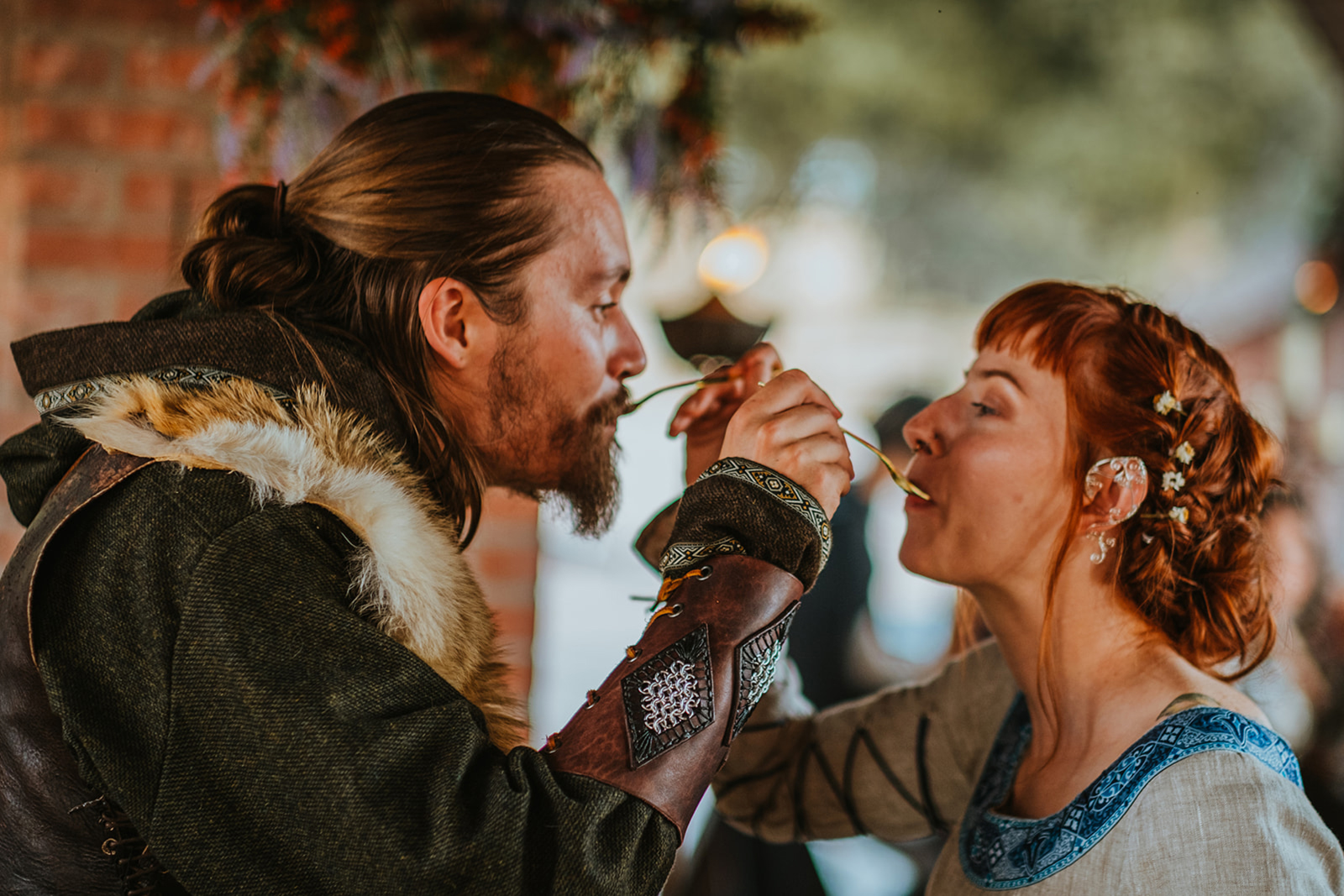 What else would you like to share about your big day?
Axe throwing and archery were by far the most popular games for our guests. We also had a trivia contest where guests had to guess medieval covers of popular songs. We tied the literal knot in a hand-fasting ceremony that was very meaningful to us. For the wedding favors, we collected a curated selection of ceramic mugs and chalices and told guests to choose their cup for the day. After the wedding, they were free to take their chosen cup home. Many people enjoyed picking out the perfect cup for themselves and took time looking at each unique cup.
Any advice you'd give to our readers who are planning their weddings right now?
Have fun with it. Themes are fun, don't stress the small details. It'll all work out in the end.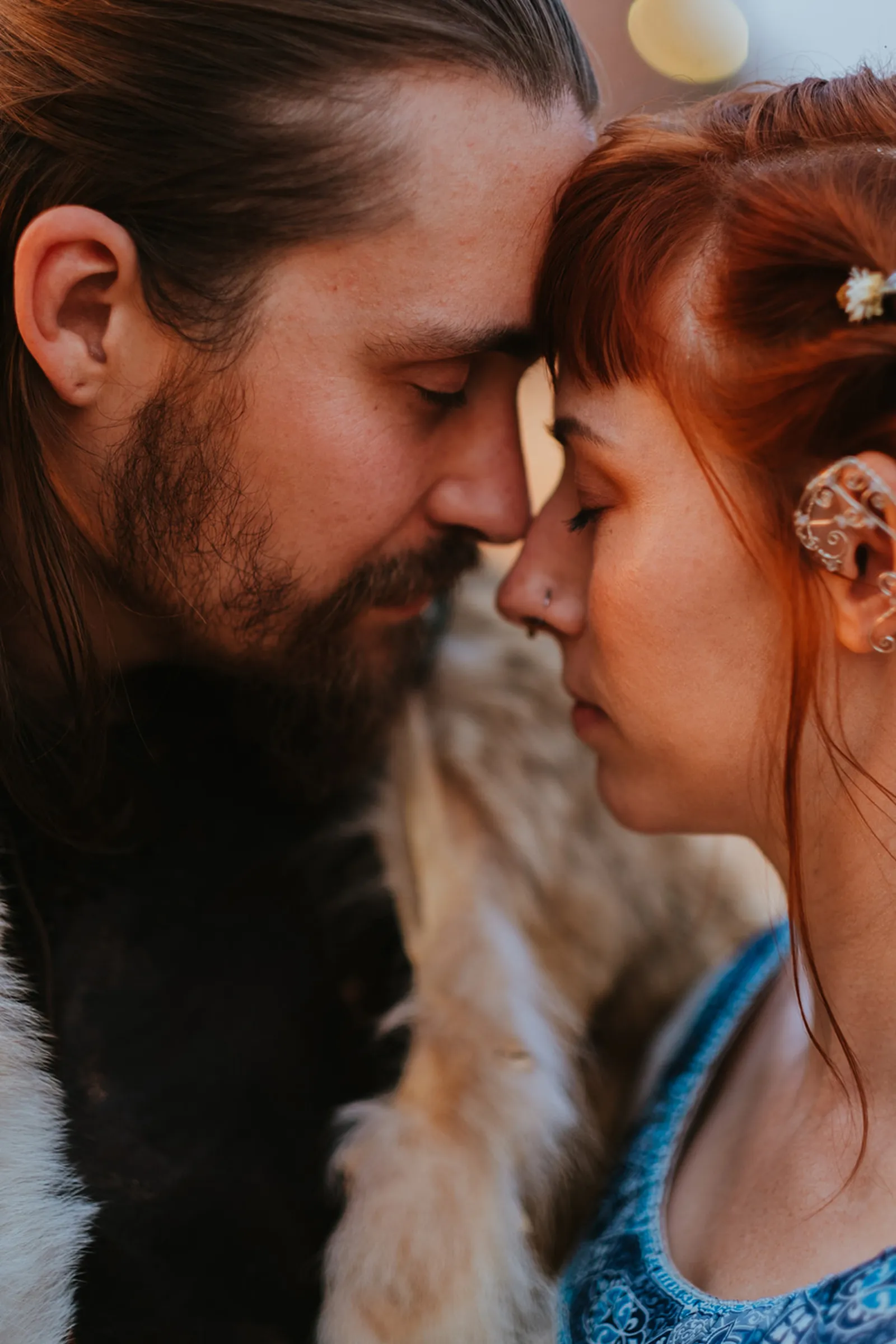 Anything that you would have done differently if given the chance?
Postponing our wedding so many times definitely made it difficult for people to plan ahead. We were unable to have a few of our friends and family members make it to the wedding. We would say have a good rsvp system, and invite more people than you think because there will inevitably be people that cannot make the day.