Here to inspire you, it's Real Weddings Wednesday! Today, we present Katy + Bryan!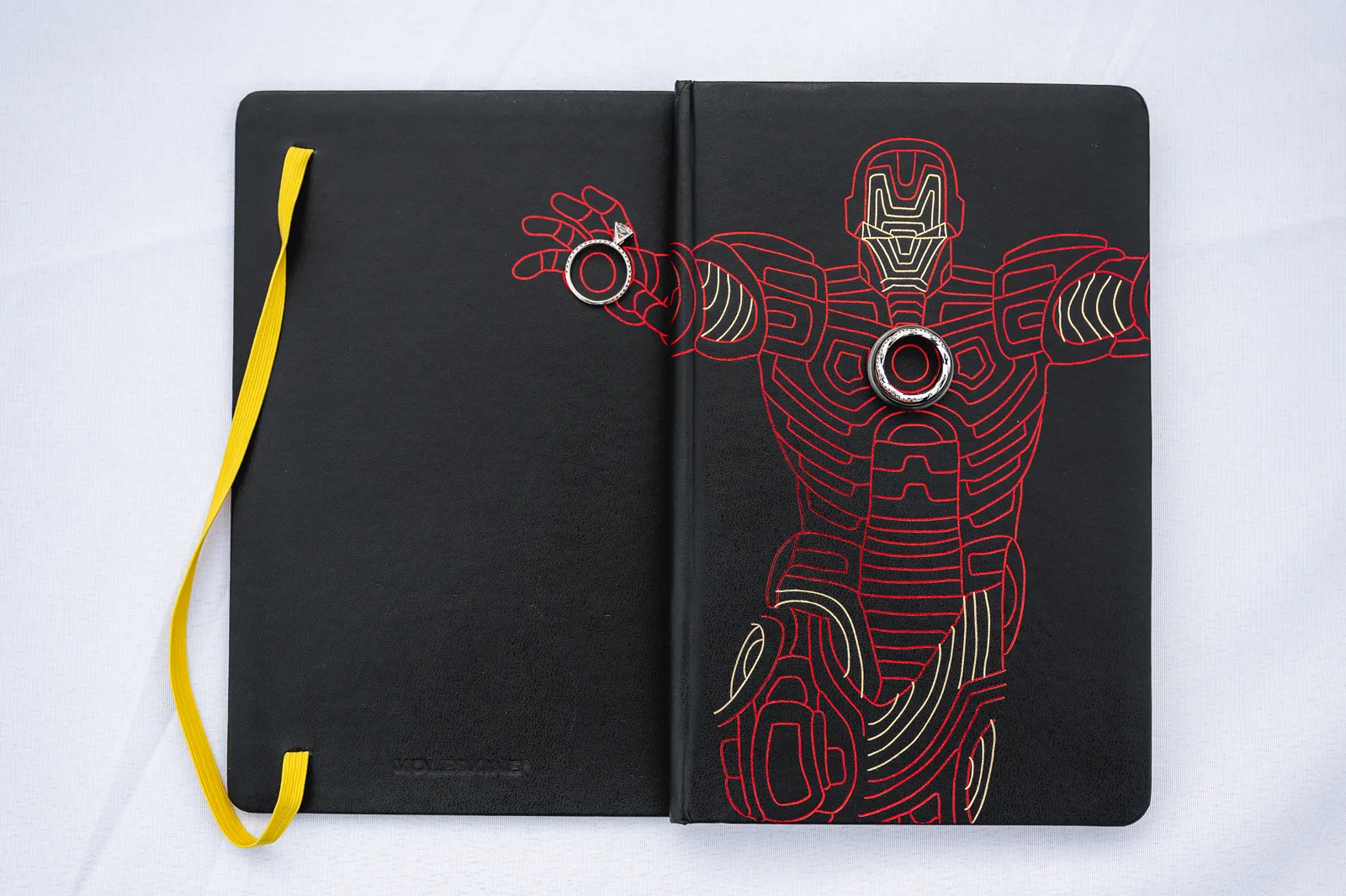 Tell us a little about you and your beloved: Our story began in Providence, RI when Bryan's college roommate was Katy's boyfriend (it's not as scandalous as it sounds!). Katy sent regular care packages to the boys at the house and included treats for all of the roommates. Having not met Katy yet, he was surprised and grateful. Fast forward a year later, we finally met in person for the first time at Five Guys over burgers and cajun fries.  We stayed loosely in touch throughout the years. In winter of 2012, Katy planned a solo trip to Chicago and reached out to Bryan for some sights and eatery advice since that's where he's from. We reconnected through the planning process of Katy's trip and spent quite a bit of time together. Bryan offered to be Katy's tour guide and introduced her to Lou Malnati's deep dish pizza. Katy leaves Chicago a week later with no exciting news to report. Four months later, Bryan decided to visit San Francisco and explore and eat with his trusty tour guide, Katy. The rest is history.
The Proposal: In May 2019, Bryan took Katy to Mendocino for a weekend getaway for their sixth anniversary. On the way home to the proposal, Bryan got in trouble for not stopping for donuts at Katy's favorite donut shop. That evening, we had plans to get together with two of our closest friends for a casual dinner. Little did Katy know, Bryan had enlisted Katy's closest friends' help and devised a plan. They had gathered some of their favorite people together that evening. Bryan proposed to Katy in front of their closest friends later that evening. (Don't worry, Katy's favorite donuts were present for the celebration.)
The Wedding Planning: The pandemic threw us for a loop. When the pandemic hit in March 2020, we were feeling hopeful that things would return to normal and continued to move forward with a 10/10/2020 wedding plan with our venue. By June 2020, we decided that it was the safest to move our date to early 2021. By late summer, as things started to look better and as if there was a possibility for something small in October. In the middle of August, we decided we were going to go for it and try to plan a micro-wedding. We hired our vendors and they helped us pull off the micro-wedding of our dreams in eight weeks, while staying within budget. Through this process of wedding planning, we DIY landscaped a backyard, rush ordered a tux and wedding dress, built a wedding arch, and sent out last minute invites! Looking back, it was a whirlwind…especially since Katy works in the education field and August/September was the beginning of the school year. We could not have pulled this stunt off without our amazing vendor team and friends.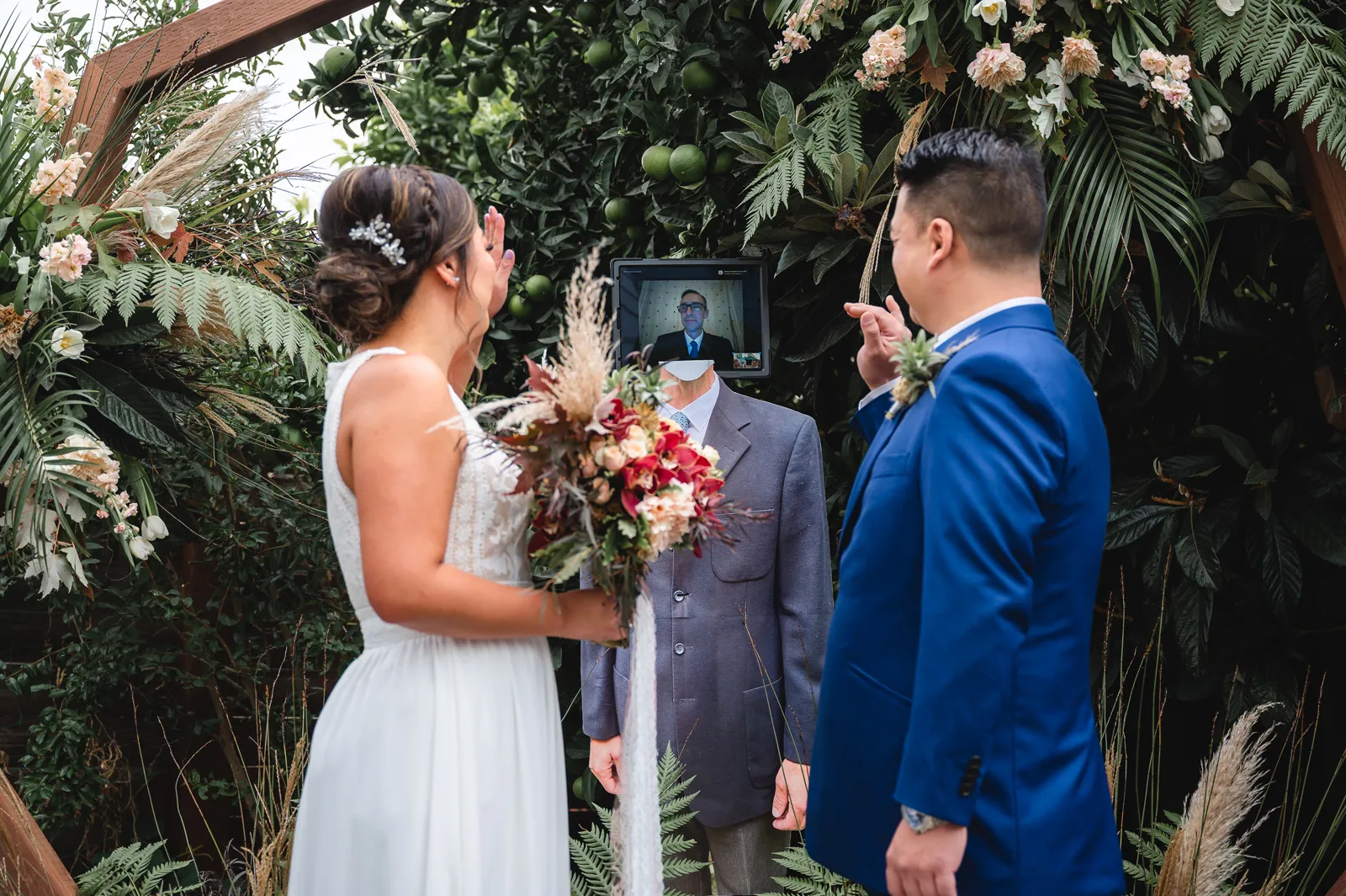 What was the best part of your day? The best part of our day was the drive by reception that turned into a block party. We loved having our friends stop by, hang out socially distanced, and just share in the joy and happiness with us.
What else would you like to share about your day? Our small version of our big day was amazing in every way. If I could share one tip of advice, it would be that our micro-ceremony allowed us to re-visit vendors that were out of budget for us for the bigger celebration. We were able to fit everything into our budget and even throw in extras that we didn't think we'd be able to afford. These little touches made our day magical and one for the books.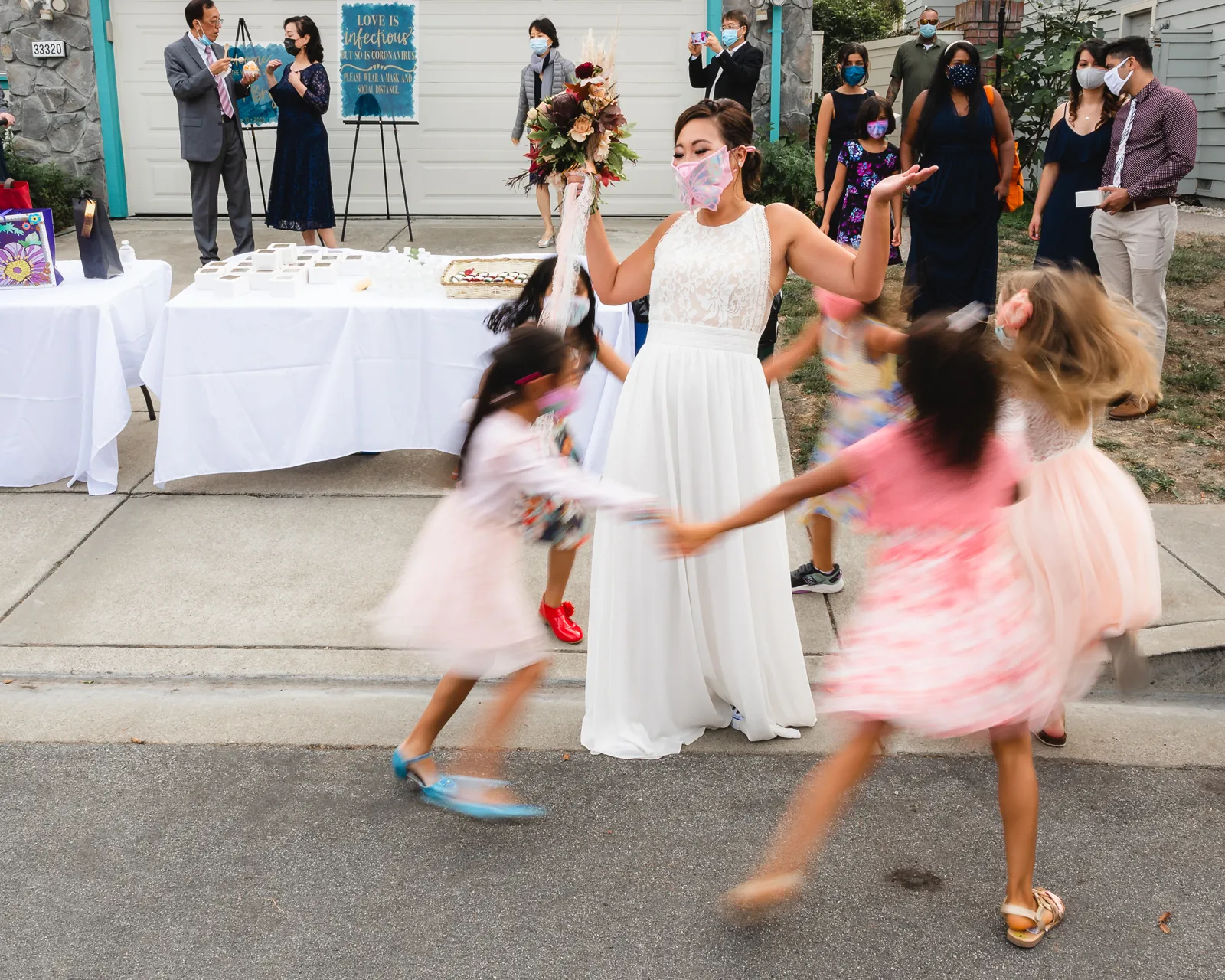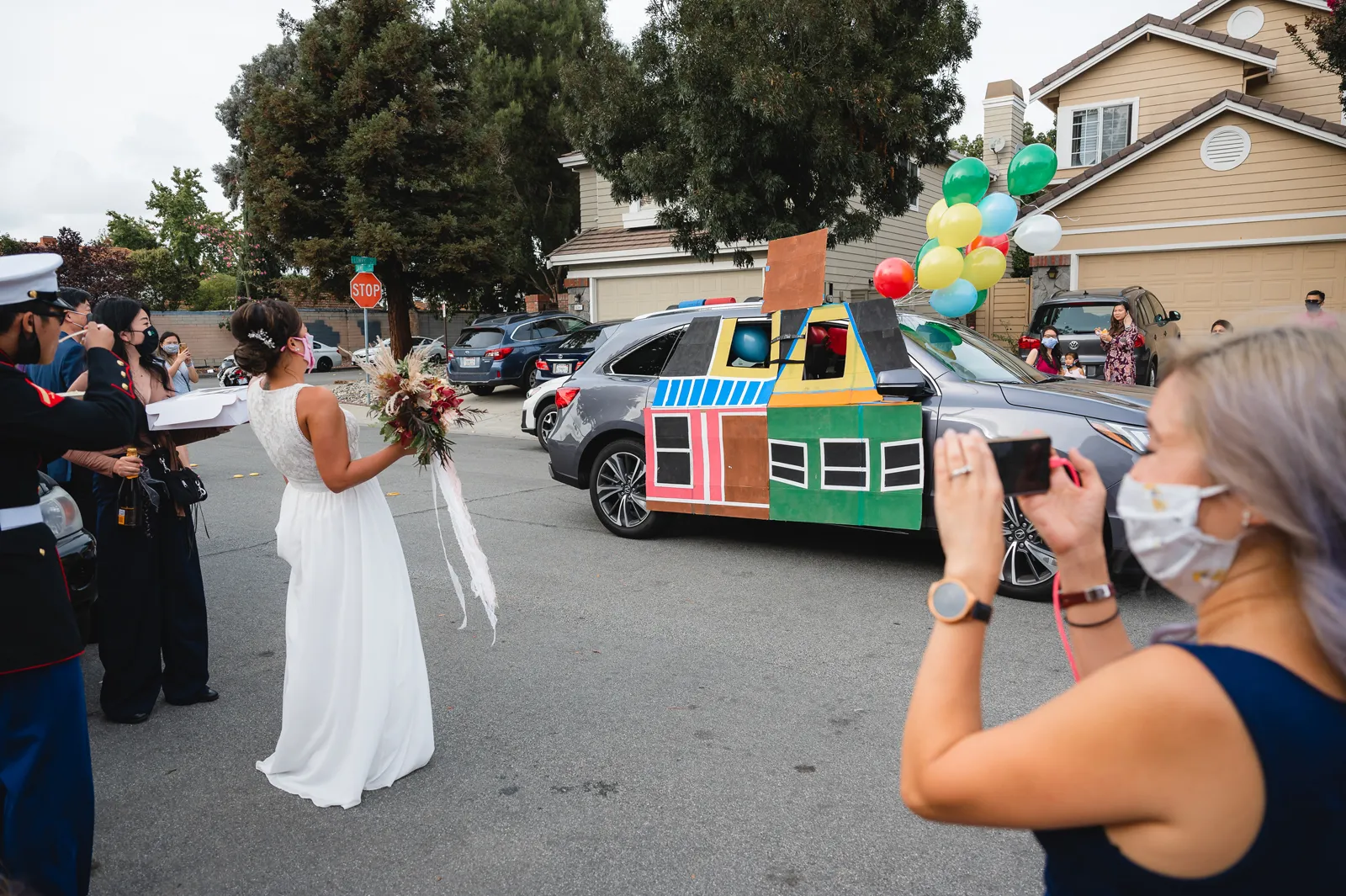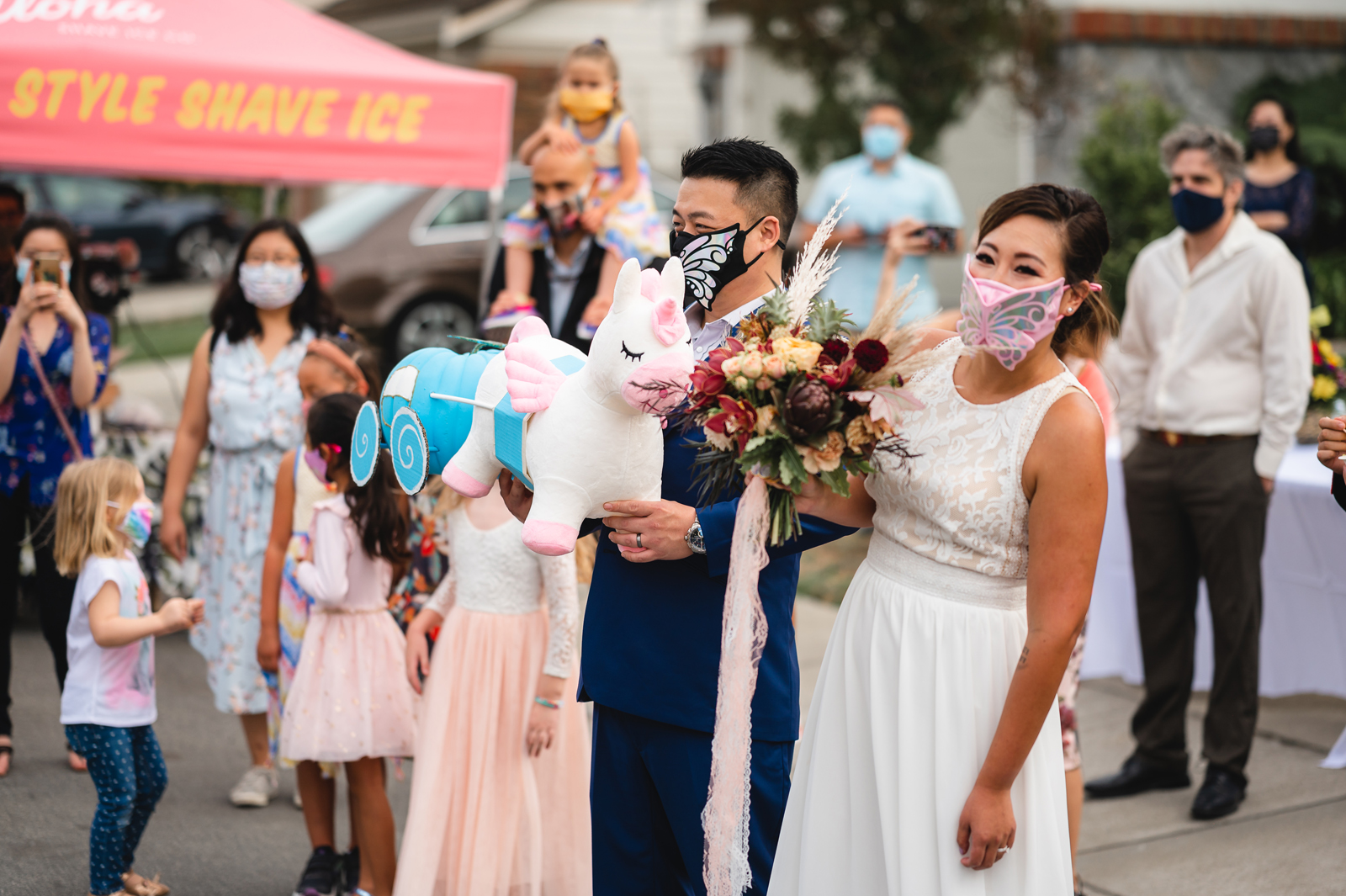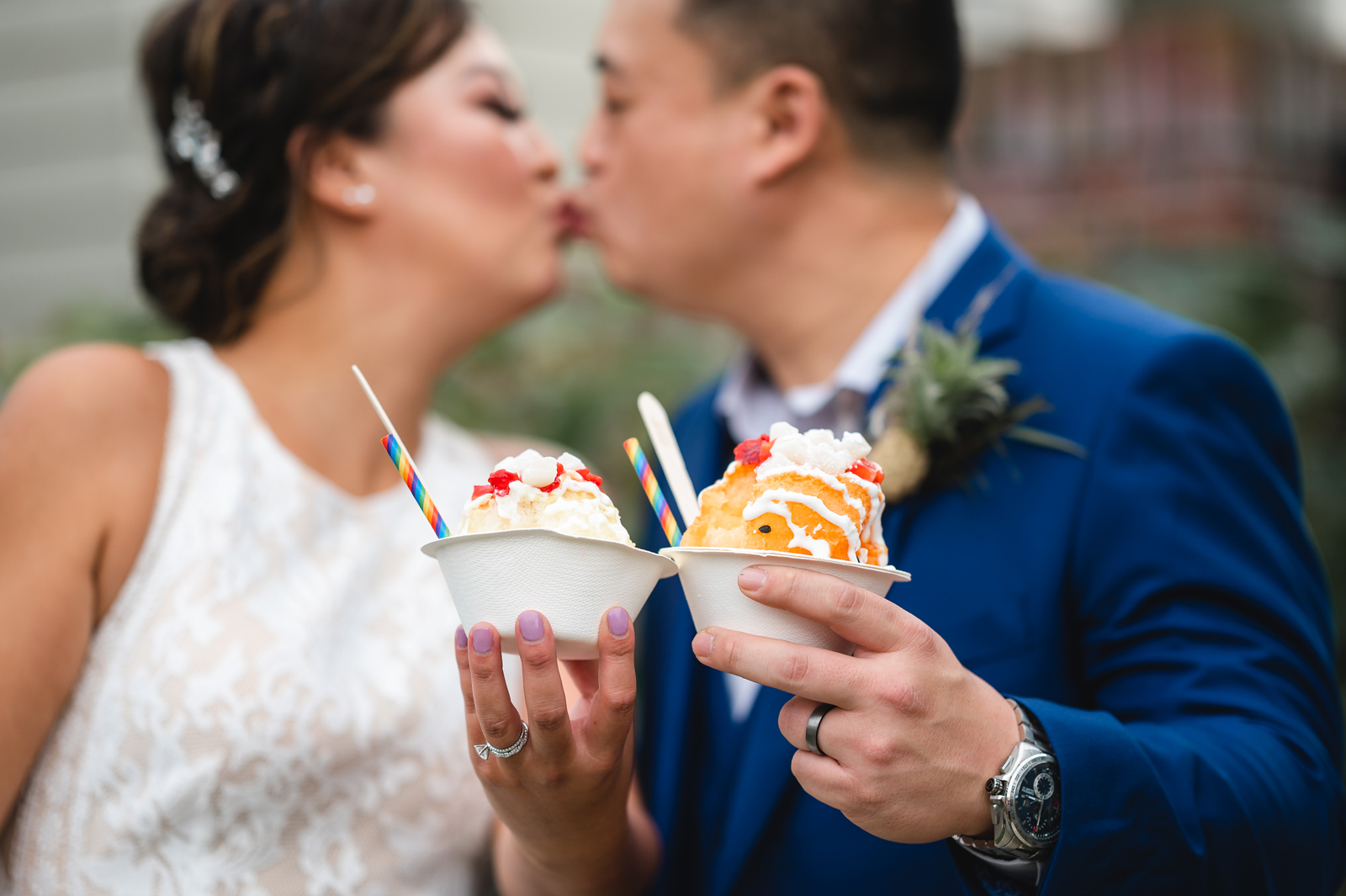 How did COVID-19 effect your wedding? COVID-19 forced us to rescheduled our planned reception and party multiple times and shift gears to a micro-ceremony. It caused us to re-focus our vision and re-imagine what our perfect day would look like. We didn't have the wedding or reception that we originally envisioned or planned, but we DID have a magical day that was filled with loved ones, food, and happiness. 
Any advice you'd give to couples planning their wedding right now? Be flexible. Mourn the loss of your dream and vision because that is valid. But remember that the loss of your original vision does not mean that you have to give up on all of it. With the right team and right people by you, you can make magic happen. And stick to your guns. Revising your plan allows you to reevaluate the things you really want and need.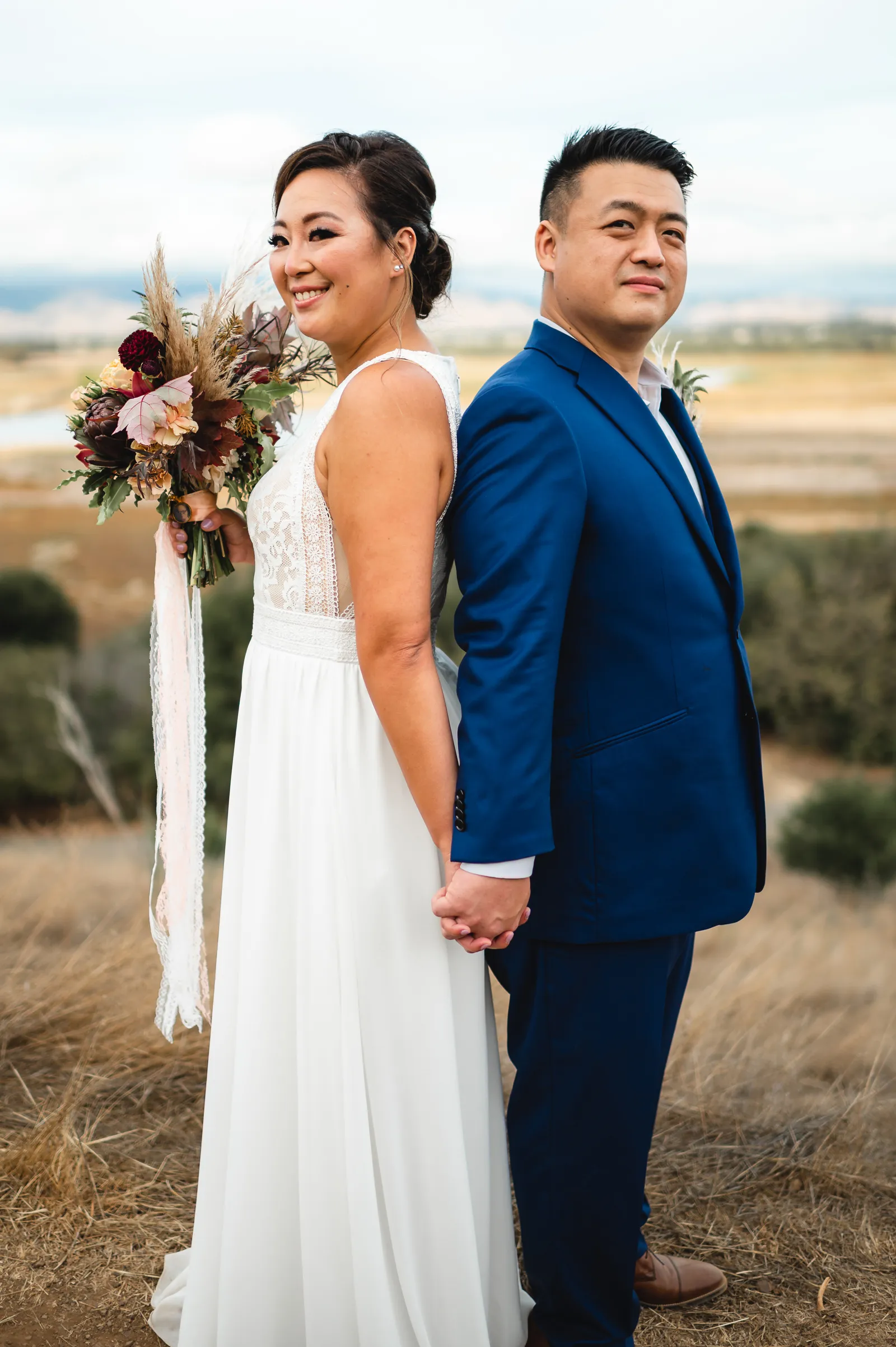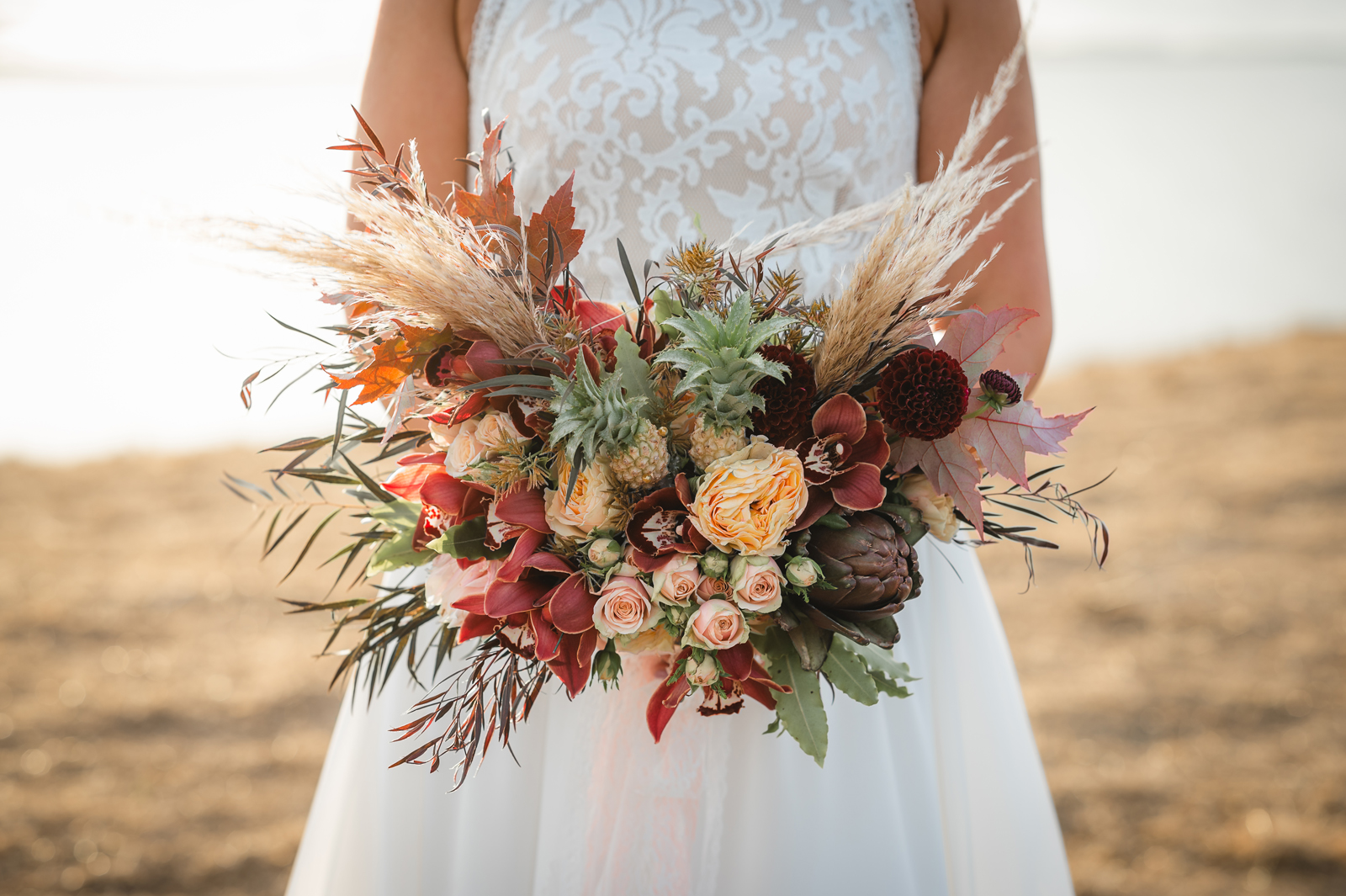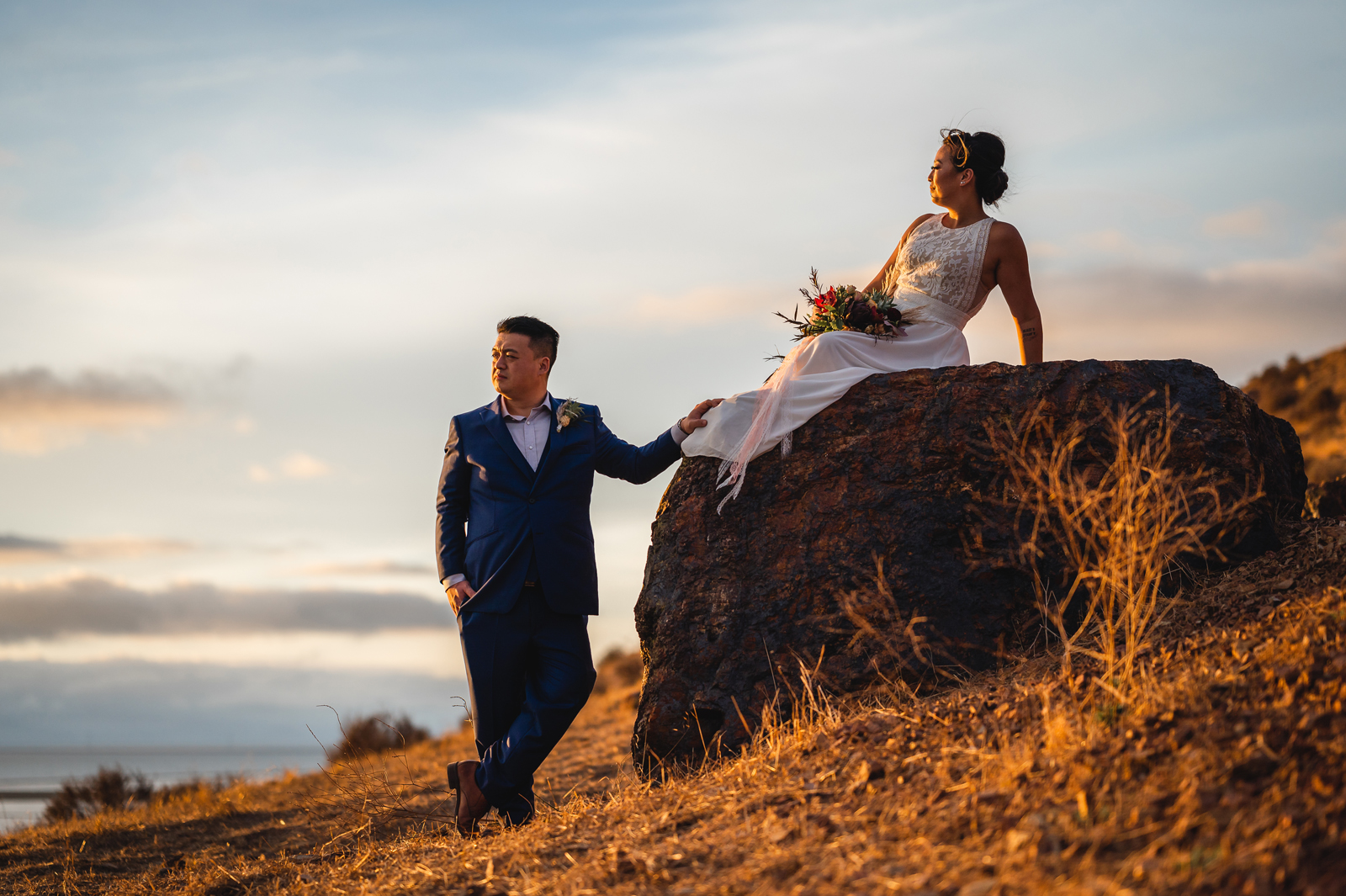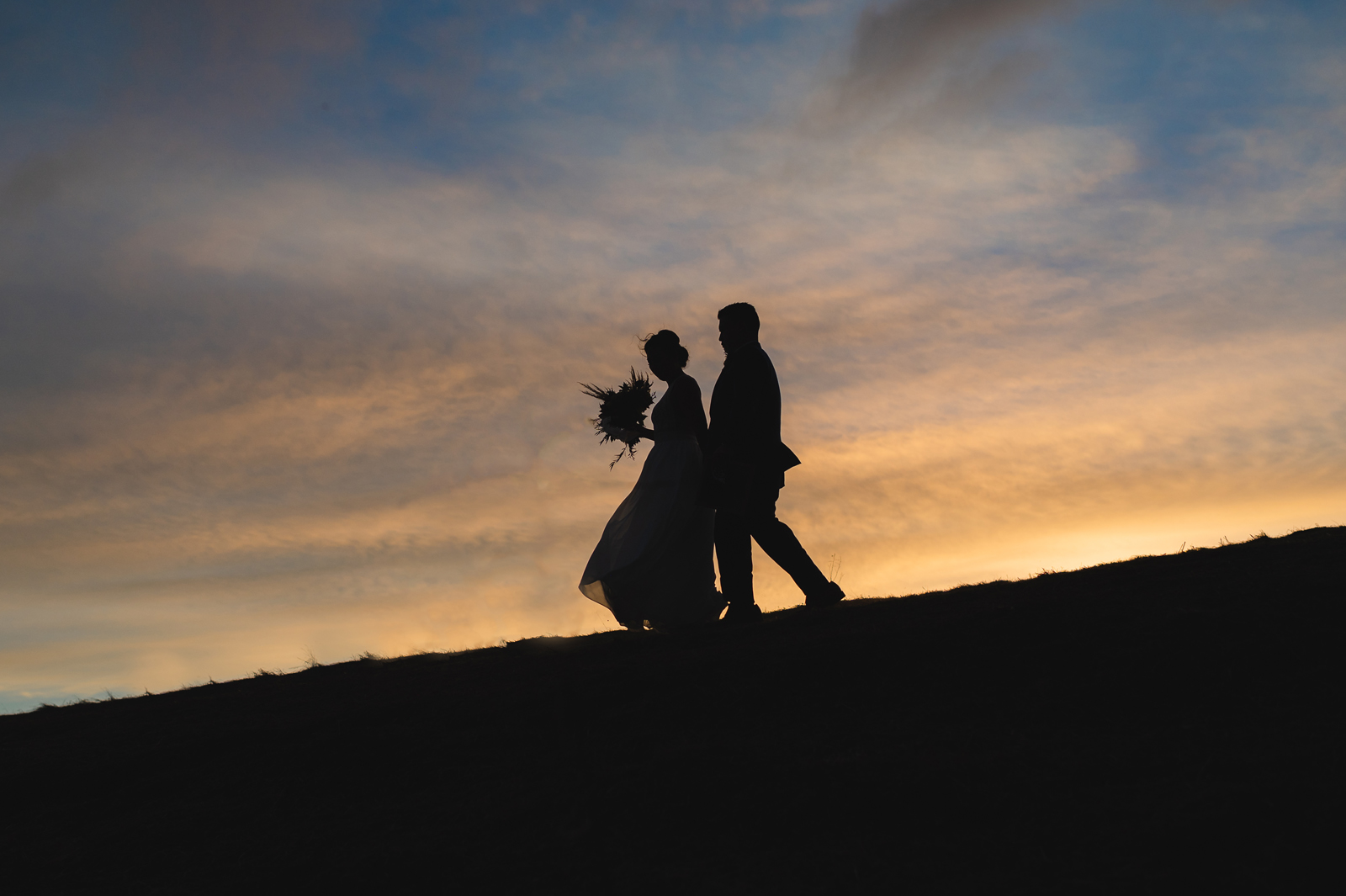 Anything that you would have done differently if you were given the chance? I would have pulled the trigger on the micro-wedding sooner to save ourselves some stress. We also would have planned for a longer day and allowed for a longer time during our drive by reception to spend some more quality time with our loved ones.